Infant Mortality of Indian Muslims: Determinants and Implications
$3120

$31.20
Tax included.
Shipping
calculated at checkout.
---
---
Book Specification
Book Description
About The Book
Muslims, throughout the world, have invariably high fertility rate and high infant mortality. In India too, where Muslim population is among the highest, it is no exception. Although many West Asian Muslim countries are prosperous, yet culturally and socio-economically, their problems remain the same. But even then, despite their resourcefulness and need, no effort was made in these countries to have an in-depth, empirical study of the increasing infant mortality. The present study is based on two sub-sects of the Muslim community of Central India, namely Sunnis and Dudekula. This is for the first time that such a comparative study has been undertaken and major determinants of infant mortality identified. Surprisingly, determinants of infant mortality are found higher in these two sub-sects than in others of the community. This study will, therefore, serve, not only as a model for future research workers but also prove valuable in policy-formulation and administrative run-up. It will also help health personnel, anthropologists, sociologists and social workers in their pursuit.
About the Author
Dr. Mohammed Omer Bajkhaif is currently Director General on Population Education in the Ministry of Yemen Government. He specialises in the field of Social Demography and Mortality and has studied under the guidance of Prof. K. Mahadevan of the Sri Venkateswara University. Prof. Kuttan Mahadevan is a premier Population Scientist. He has the distinction of being the seniormost professor, now working in Indian Universities on Population Studies and has completed over two dozens major research projects in different parts of India. Prof. Mahadevan is a prolific writer and has published about 20 books, on Health and Population Policy, Metho dology, and on Asia etc. He has been to various universities as a visiting professor and was also at the University of Alberta, Canada. He has travelled widely and was recently in China as the only expert representing India at an International Seminar on Fertility and Contraception.
Preface
This book gradually evolved out of a series of extensive studies conducted on infant mortality among two sects of Indian Muslims viz., the Sunnis and the Dude kulas in South Central region of India. Research on infant mortality was given highest priority by the second author at the Department of Population Studies, S.V. University, Tirupati, from early 1970s. A number of studies on infant mortality also have been completed and published during the last two decades (Mahadevan, 1989, 1986 & 1985). In addition, ten more doctoral dissertations on infant and childhood mortality have been completed on a number of sub-themes of this topic covering different cultural groups and ecological regions. The present book is one such effort made in this direction focused exclusively on the Muslims. Infant and child mortality among Muslims have not been studied extensively in most of the countries of the developing world. Even in India, the major studies conducted earlier on this topic have not given due coverage to the Muslim population. Nor have they studied the various sects of Muslims separately in detail in order to know their intra-cultural variations on incidence. of mortality as well as their determinants (Wyon & Gordon, 1971; Simmons et al., 1979; Omran & Standley, 1976). Therefore, the present research is a pioneering effort to study the infant mortality among Indian Muslims on a cross sub-cultural basis. Hence, this innovative study of Muslims and the appropriate methodology used here together may form a model for future studies in Arab, African and Asian countries. In addition, it has several policy implications based on manipulable variables, which may go a long way in controlling the high level of infant mortality in an expeditious manner among Muslims.
**Contents and Sample Pages**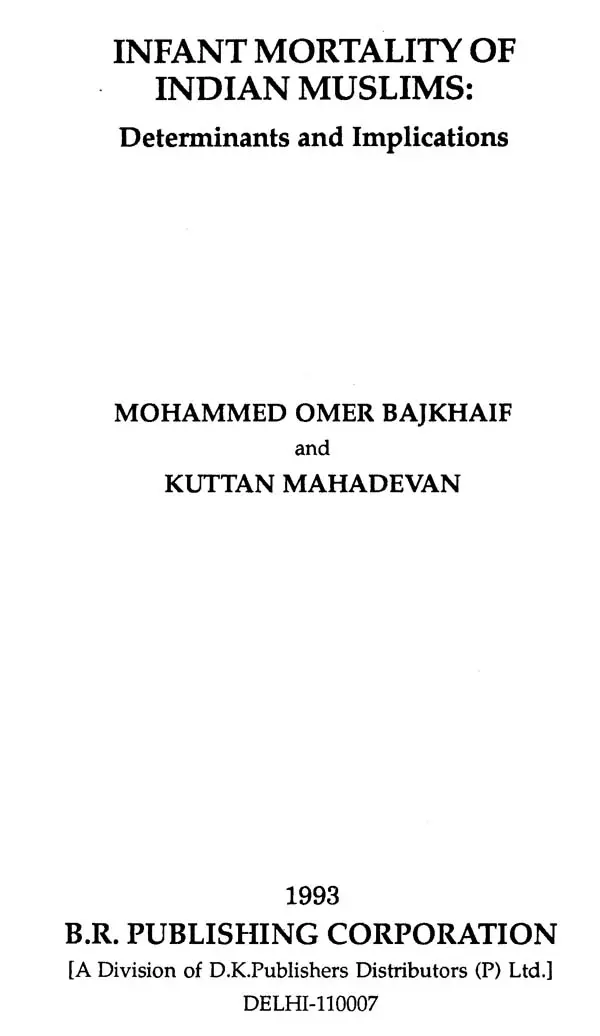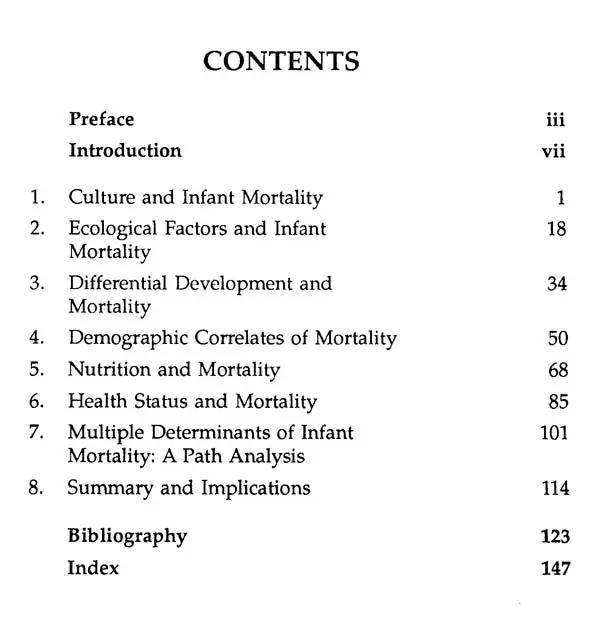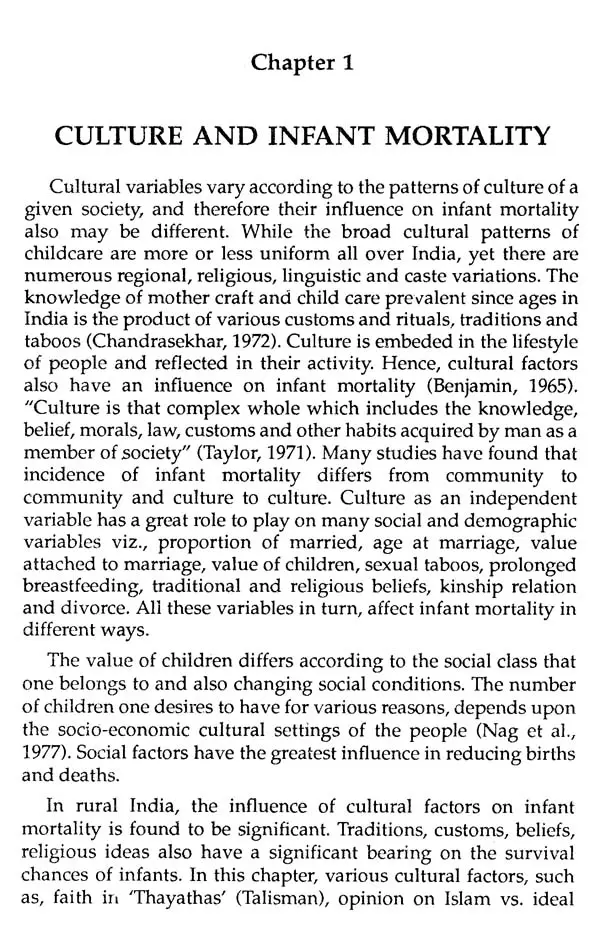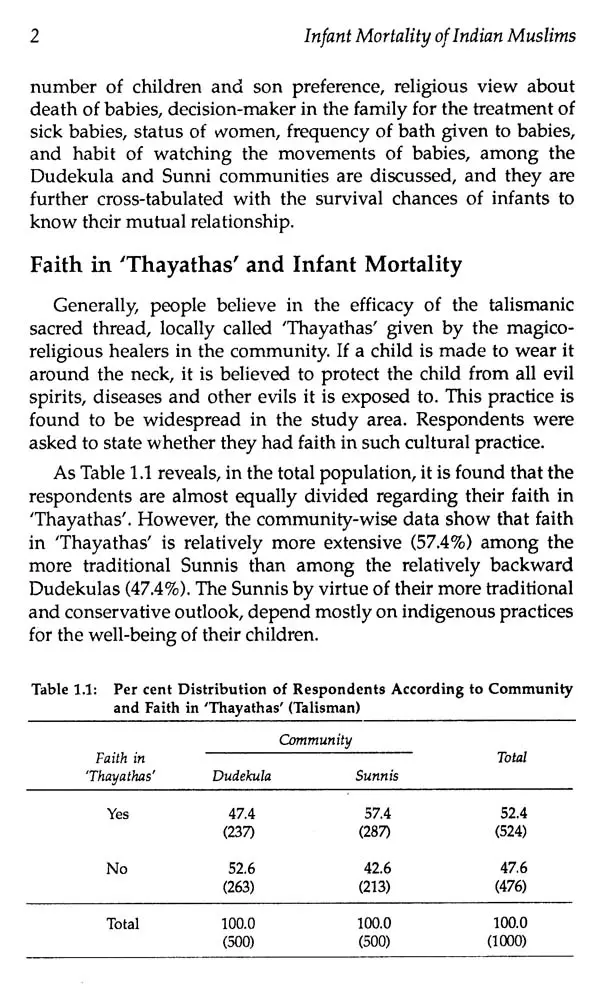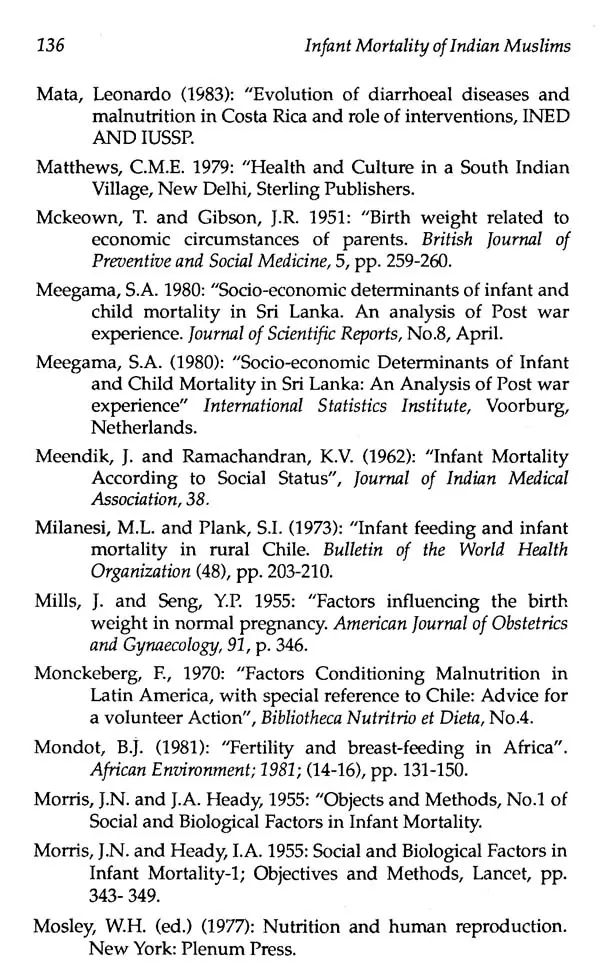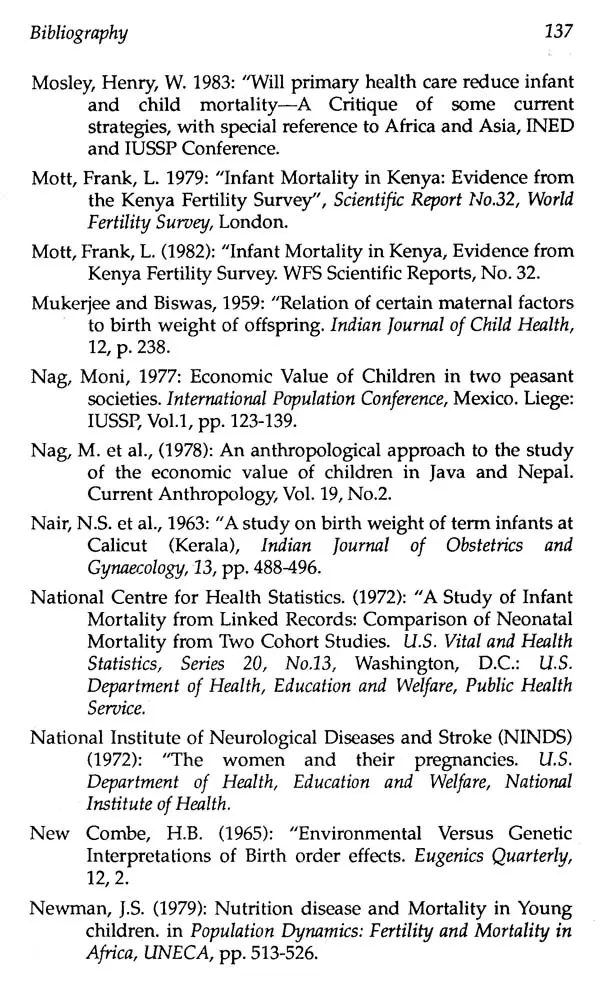 ---
We Also Recommend