Ishwarchandra Vidyasagar- Makers of Indian Literature
$2000

$20.00
Tax included.
Shipping
calculated at checkout.
---
---
Book Specification
| | |
| --- | --- |
| Item Code: | AZH050 |
| Author: | Hiranmay Banerjee |
| Publisher: | SAHITYA AKADEMI, DELHI |
| Language: | ENGLISH |
| Edition: | 1994 |
| ISBN: | 817201709 |
| Pages: | 83 |
| Cover: | PAPERBACK |
| Other Details | 8.50x5.50 inches |
| Weight | 113 gm |
Book Description
About The Book
Iswarchandra Vidyasagar (1820-91) was not only a maker of Indian Literature in the sense that he perfected the Bengali prose medium and endowed it with pliancy. Apart from simplifying Sanskrit grammar and popularising classical literature through translations, he was also great as a social reformer and an educationist Michael Madhusudan Dutt described him as having "the genius and wisdom of an ancient sage, the energy of an Englishman and the heart of a Bengalee mother." Paying his tribute to Vidyasagar, Gandhi wrote in his Indian Opinion in 1905: "Vidyasagar, which means an oecan of learning, was an honorific of Iswarchandra, conferred on him by the Pandits of Calcutta for his profound Sanskrit learning. But Iswarchandra was not an ocean of learning only; he was an ocean of compassion, of generosity, as well as of many others virtues." Rabindranath wrote: "The chief point of pride in Iswarchandra Vidyasagar's character is neither his compassion nor erudition but his uncompromising manliness and indubitable humane quality."
About The Author
In this monograph on the life and work of Iswarchandra Vidyasagar, Hiranmay Banerjee brings out succinctly all those traits of his character and attainments that make him one of the noblest figures of contemporary Indian history.
**Contents and Sample Pages**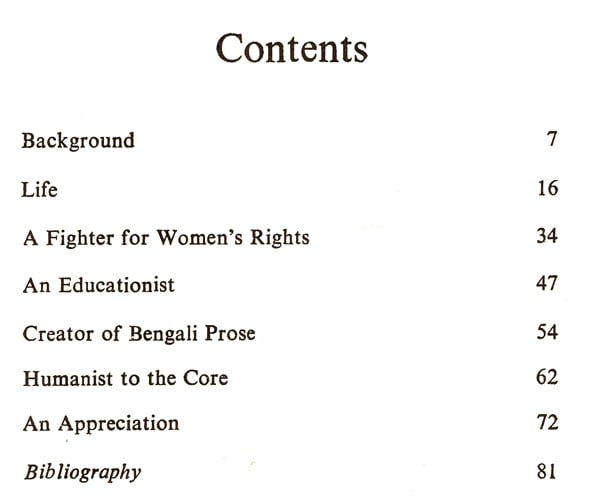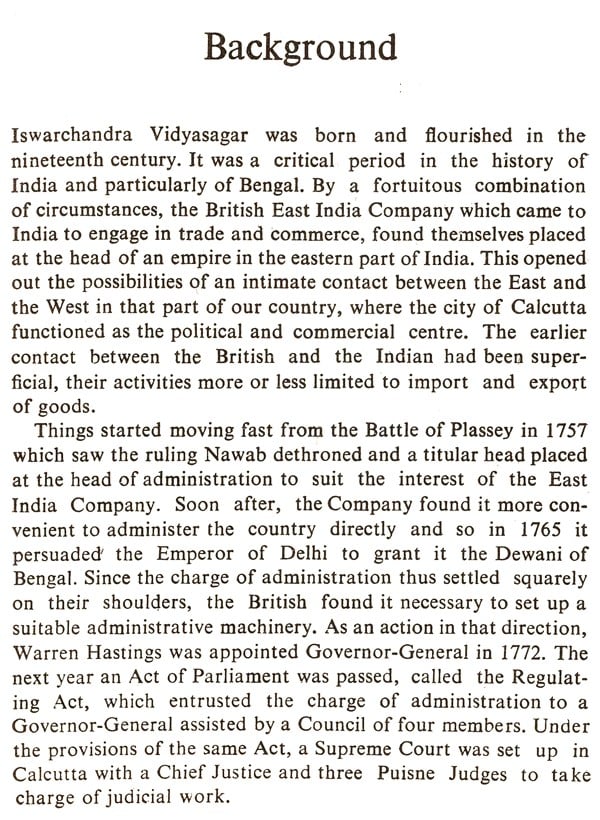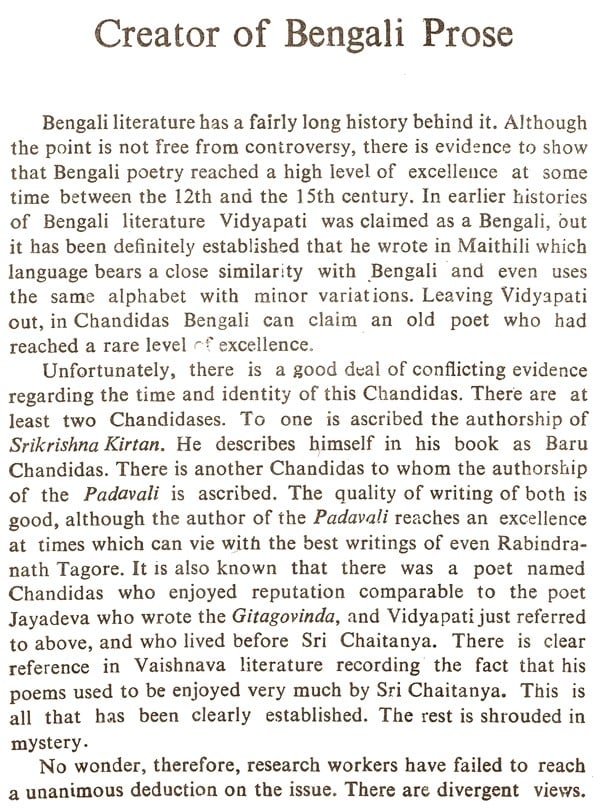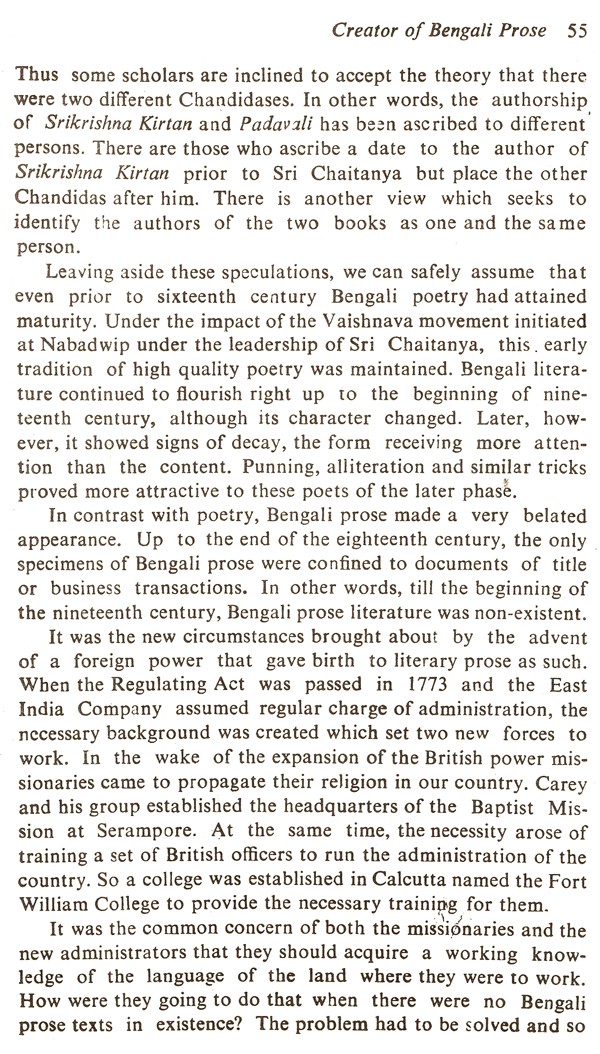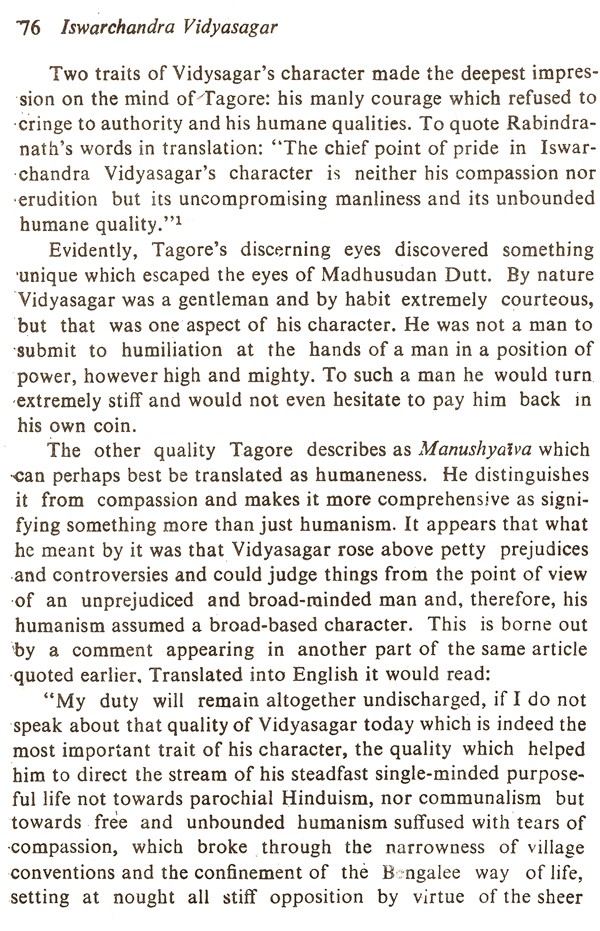 ---
We Also Recommend