Islam and Gender Justice- Questions at the Interface
$4480

$44.80
Tax included.
Shipping
calculated at checkout.
---
---
Book Specification
| | |
| --- | --- |
| Item Code: | UAN902 |
| Author: | V. A. Mohamad Ashrof |
| Publisher: | Kalpaz Publications |
| Language: | English |
| Edition: | 2005 |
| ISBN: | 817835456x |
| Pages: | 327 |
| Cover: | HARDCOVER |
| Other Details | 9.00 X 6.00 inch |
| Weight | 540 gm |
Book Description
About the Book
"Islam and Gender Justice: Questions at the Interface" is a solemn attempt to rediscover the Qur'anic basis of gender equality and thus to provide a convincing case about why Islam is not intrinsically a patriarchal religion and why Muslim women and men can jointly struggle for fairness and equity within an Islamic framework. This is, also, a passionate intellectual plea for reinterpretation and rereading of the Qur'anic text based on the Scriptural norms of fairness and justice.
"The book boldly searches for an alternative interpretation, based on the concept of justice in Islam without evading important issues. It is a bold and serious attempt towards determining the status of woman in Islam in a bid to recapture the spirit of Qur'anic revelation. The arguments are systematically and cogently developed and there is a paradigm shift is from inherited frameworks. Pertinent Qur'anic verses and authentic Hadith relating to multi dimensional issues on the subject of gender are analyzed hermeneutically as well as linguistically. The implications of the thesis are both interesting and impactful in contributing towards developing a theoretical basis for a Qur'anic theology on gender justice. It dispels much misunderstandings and stereotypes about the status of woman in Islam and the religion of Islam per se. I commend the book of "Islam and Gender Justice Questions at the Interface" whole heartedly to readers, as it will draw them closer to the primary sources of Islam, the Qur'an and authentic Hedith." [Dr. Zeenat Shaukat Ali (author of 'Empowerment of Women in Islam'), Professor of Islamic Studies, St. Xaviers College, Mumbai in her 'Foreword' to this work]
About the Author
V.A. Mohamad Ashrof, is the sub-editor of Al-Harmony: Journal on Islamic Thought and Ethics, Kochi-17, and, is a professional columnist and author, both in English and Malayalam. His recent book in Malayalam entitled "Virunnukaranum Vettakkaranum" ('The Guest and The Hunter') was well received. He is a life-long research student in the subject of Islam and contemporary issues. He is striving boldly to reconstruct Islamic theology, on all fronts, in an egalitarian perspective.
Foreword
The new book, "Islam and Gender Justice: Questions at the Interface" is a welcome edition to the existing literature on gender equations within the parameters of Islam. Mr. V.A. Mohamad Ashrof has made a serious attempt to reconstruct Islamic theology from an egalitarian perspective. It is particularly interesting since such diligence and pains have been made by the masculine to regard the feminine with equity and fairness.
Preface
Muslims today number over a billion people and live in varying conditions of political, social, and cultural situations. It is therefore reasonable to assume that Muslim women. will have different types of concerns depending on where they live and in what conditions. At the same time, however, it is agonizingly clear that in spite of the diversity of Muslim cultures and societies, women have to endure similar forms of gender inequality and bias. These range from cultural and psychological attitudes that ignore chauvinism or violence towards women, to laws that refuse to recognize them as legal and moral agents at par with men, to the restriction or denial of political-economic rights and resources to them relative to men. What is more, inequity, and even oppression, is often justified by recourse to sacred knowledge or, more accurately, knowledge claiming to be derived from religion, including Islamic Scripture, the Qur'an.
Book's Contents and Sample Pages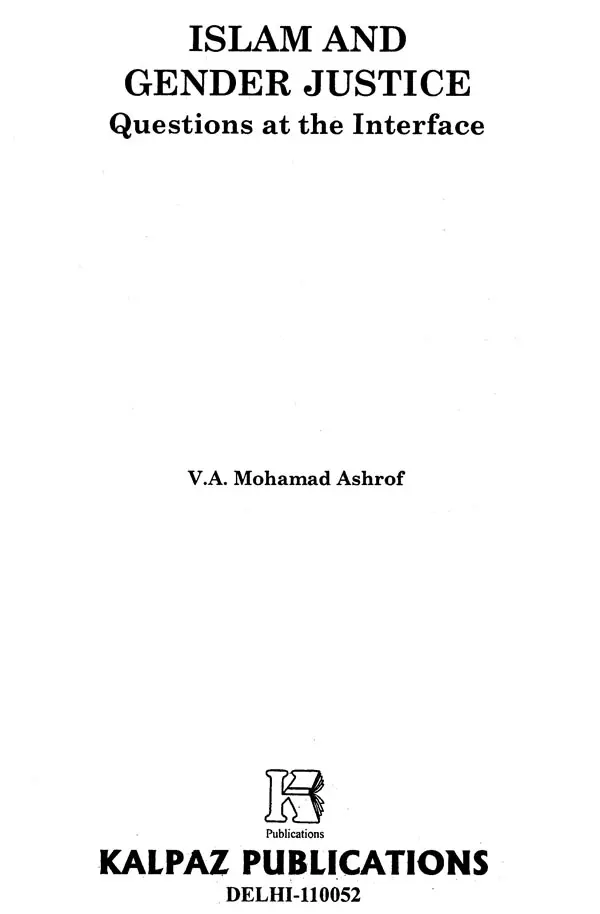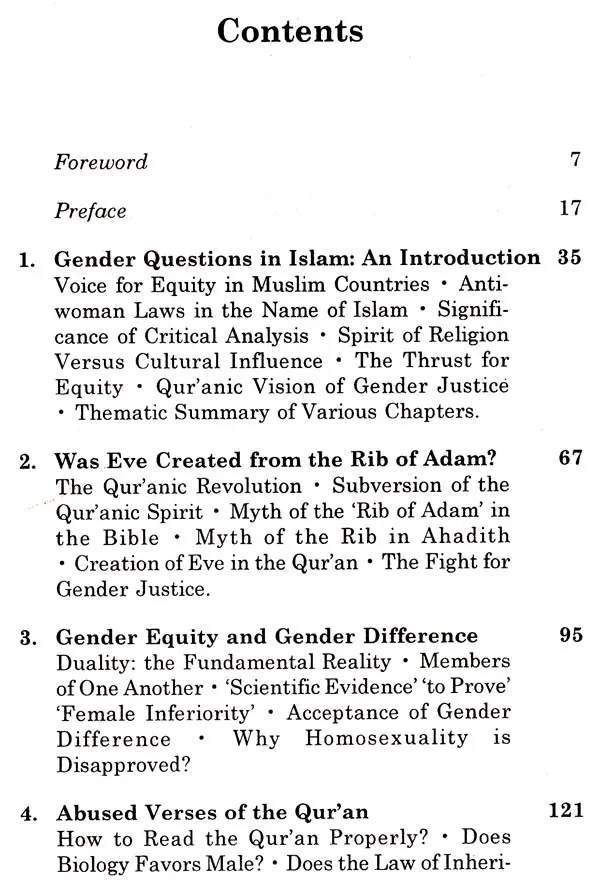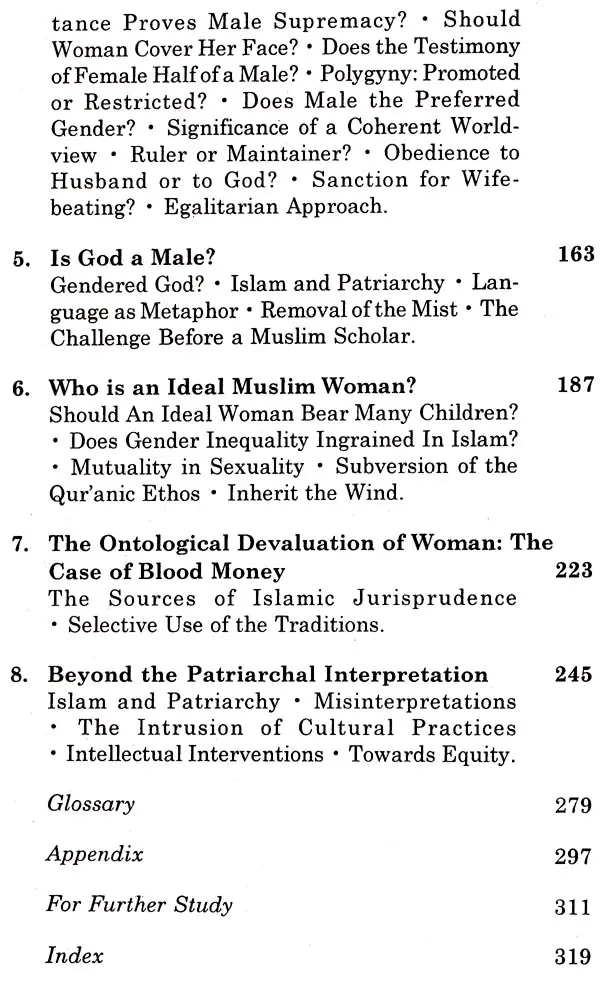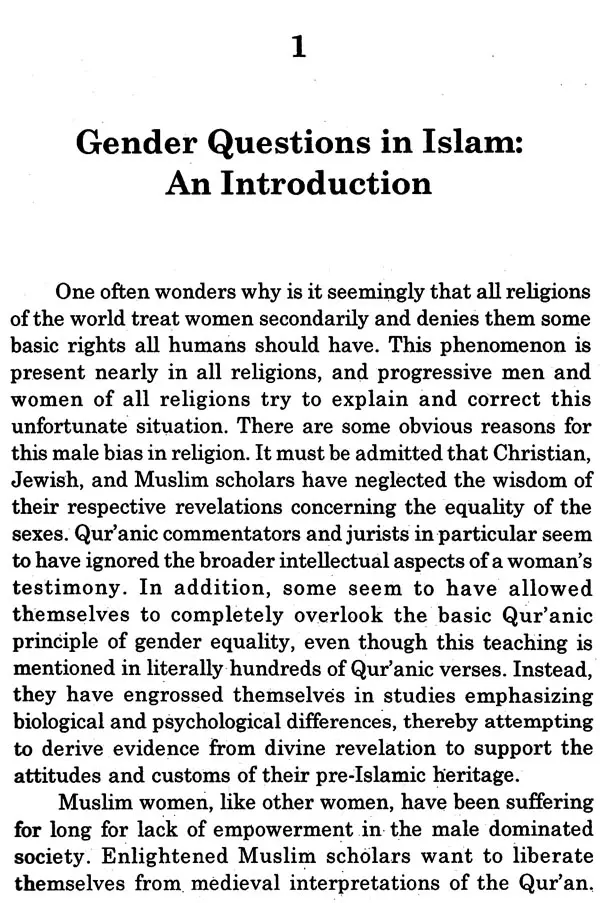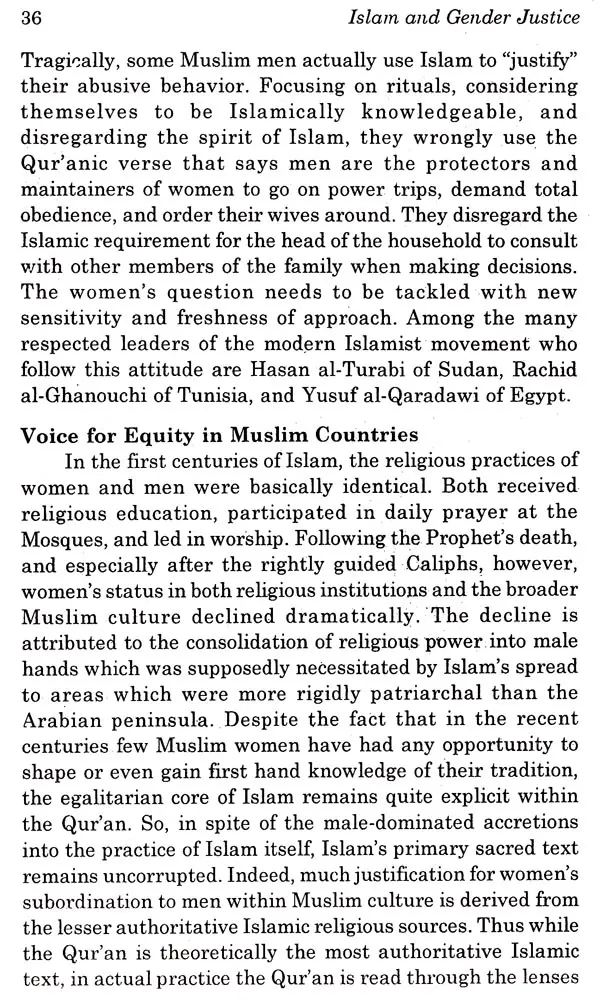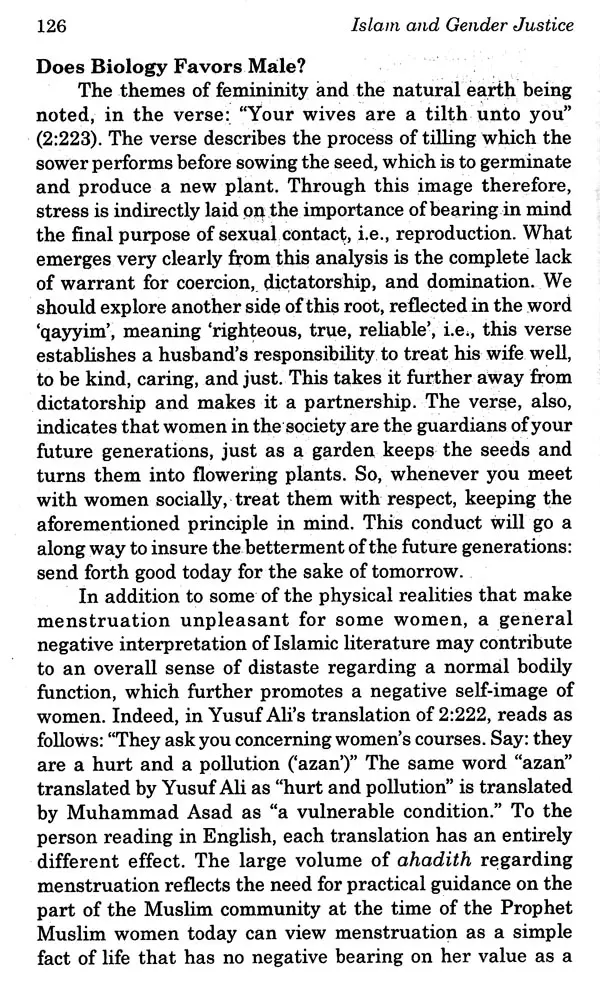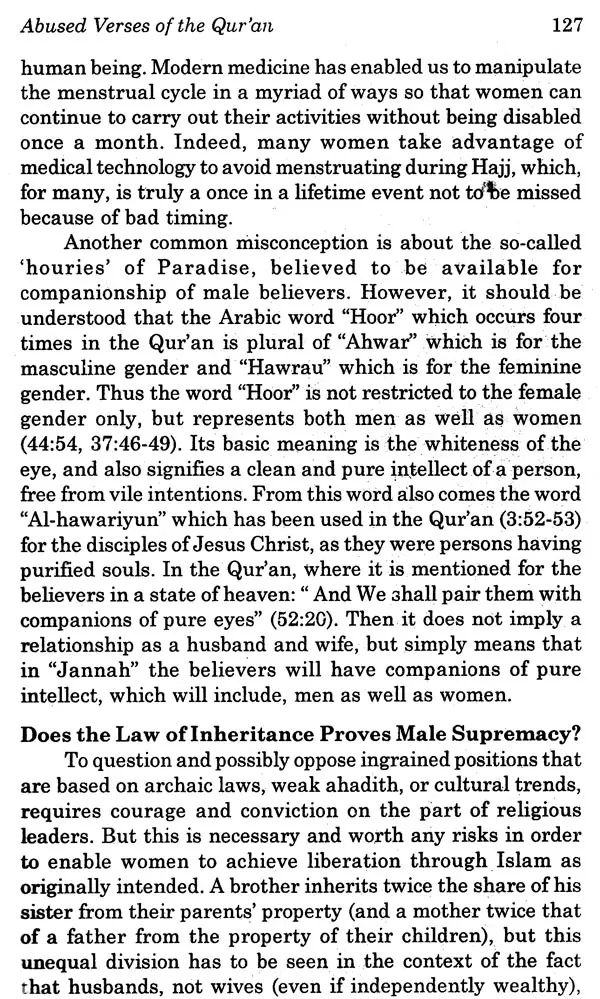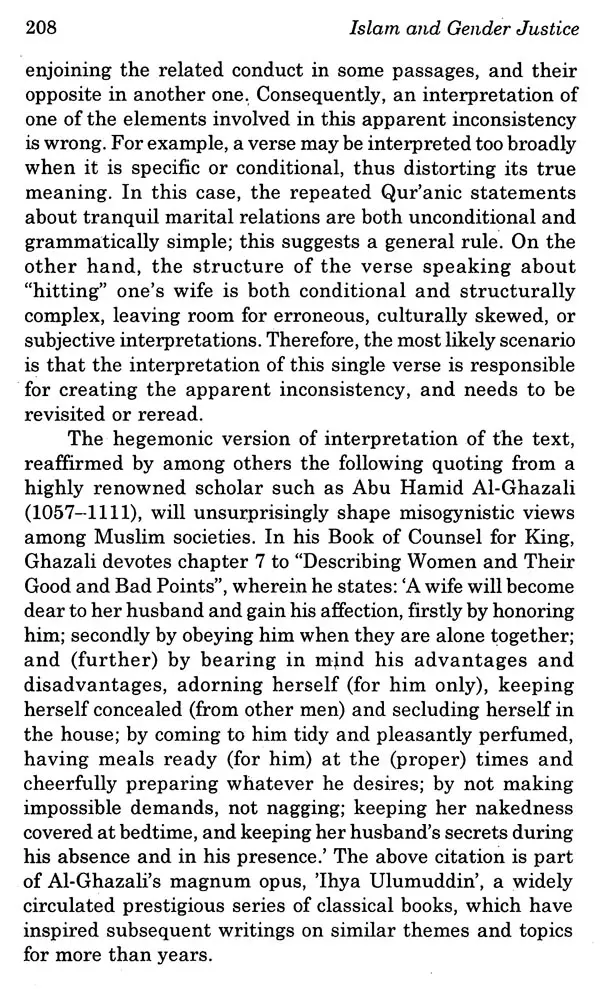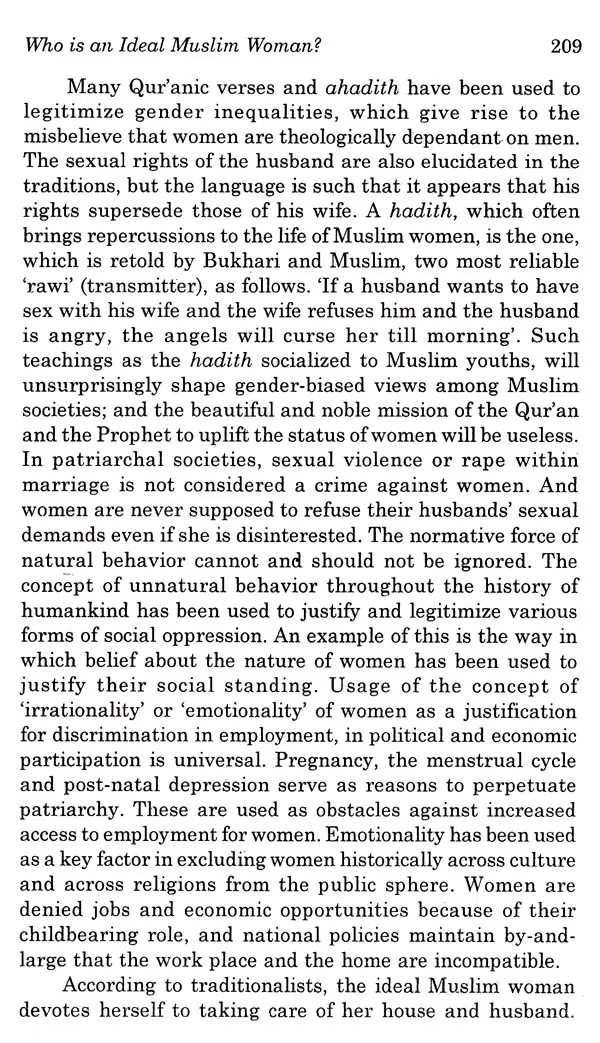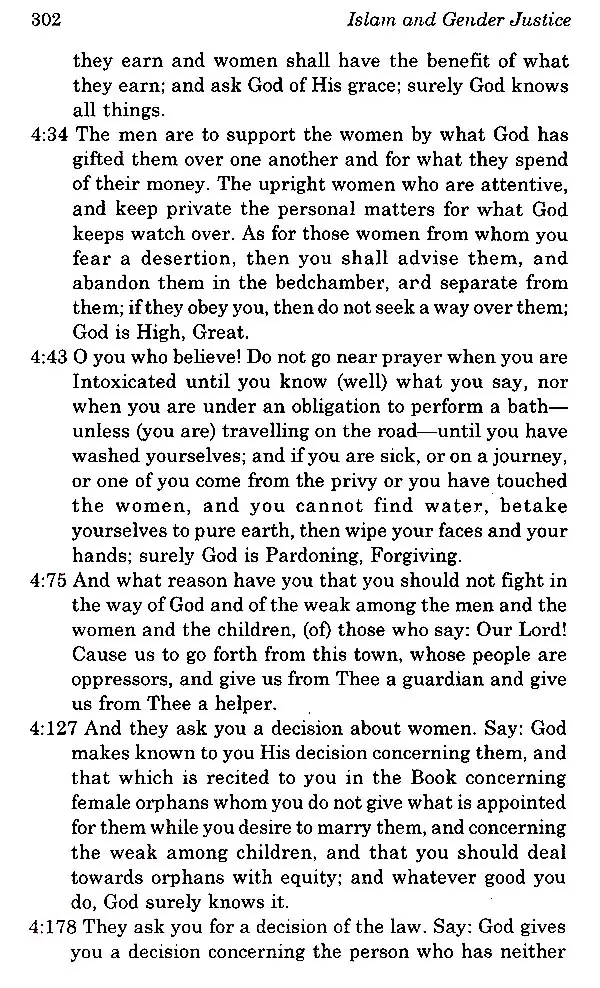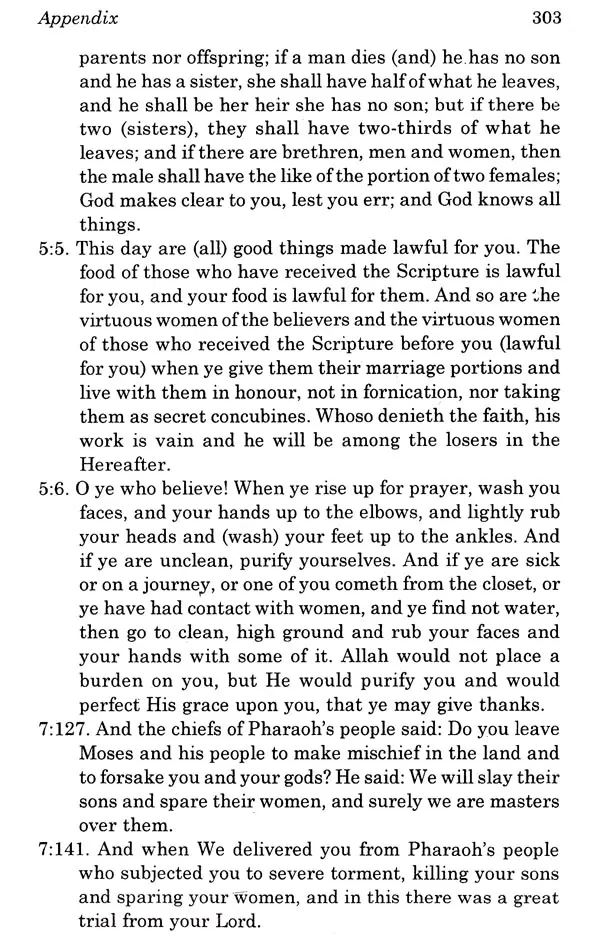 ---
We Also Recommend