Islam & Non-Violence
$3520

$35.20
Tax included.
Shipping
calculated at checkout.
---
---
Book Specification
Book Description
About the Book
A number of misunderstandings prevail by connecting violence with Islam. Ugly from of violence, even terrorism, has been connected with a peaceful and value based religion like Islam, due to misunderstandings spread in the name of Kurbani and Jihad.
In this book the basic principles and the relation between Non Violence and Islam have been clarified through the life stories of Prophet Hazerat Muhammad Paigamber, Islamic Caliphs and Saints.
This is book divided into three parts. In the first part, Islamic principles have been drawn in which there is no directive for practicing violence. In the second part the rule and life of four caliphs of Islamic administration have been described in brief. In them, too, Islam has been described as religion of mankind. In the view of Gandhiji Hazerat Imama Hussein was the First Satiyagrahi of world. One of the Chapter discusses the Imama Hussein and Battle of Badra. In the third part, the incidents of the life of Prophet Hazerat Mohammad and muslim Saints have been described. In them, too, Non Violence is often expressed.
Today when Islam is being defamed in the world by associating with terrorism, qualities of Islam like Non-Violence, Humanity, Tolerance and Gentleness etc. have been highlighted in this book.
About the Author
Dr. Mehboob Desai is renowned Scholar, Writer and Thinker of Gujarat. He is a Professor and Head in the Department of History, Bhavnagar University, Bhavnagar (Gujarat). His research areas are Freedom Movements in Gujarat and Islam. There to his credit, eighteen books on History, two books on Sociology, four books on Tourism, six boos on Education, six books on Islam and seven books on Literature. His research work titled "Bhavnagar State Prajaparishas and Popular Movements in the context of Freedom Movements of India (1920-1947)" won the Gujarat Sahitiya Academy Award 1992. He was honored by Hon. Governor of Gujarat Mr. Naval Kishor Sharma on dt. 6 March 2006 for his research and writing on various themes and writing of National and Social importance. His writings on Islam are very popular in Gujarat. During every Ramezan month his news paper column "Shamme-E Faroza", appearing in "Diya Bhashker" has always attracted a vild rang of readership across cast and creds. His simple, straight and effective presentation of the ideology of Islam is endearing. Dr. Desai is always introduces himself as student of History and Islam. As a result his writings on both the subjects give evidence of his attempts to his scholarship with the contemporary with the situation..
Preface
In the last two to three decades, humanity has witnessed considerable increase in violence. As Gandhi had predicted in Hind Swaraj, people do not hesitate carrying pistols with many chambers and do not hesitate opening fire at the slightest provocation. The group wars have been provided with more potent weapons of destruction. 'Formerly when people wanted to fight with one another, they measured between them bodily strength: now it is possible to take away thousands of lives by one man working behind a gun from a hill.' Gandhi wrote this in 1909 in Hind Swaraj. Things have changed further and now vast human. destruction is possible by one man sitting at his home incise comfort and just pressing a button that will release a missile and hit the target hundreds of kilometres away. Unfortunately, the violence is not limited only to wars. between nations or geo-political units, but different groups within a country or state express dissent violently.
Introduction
The majority of people may presume that there is no bond between Islam and non-violence. But, the non-violence is one of the fundamental principles of Islam. The people may wonder at the novelty of this presentation. Yet those who understand the real meaning of Islam, who have the concept of its philosophy, will not reject the claim of non violence in Islam.
Book's Contents and Sample Pages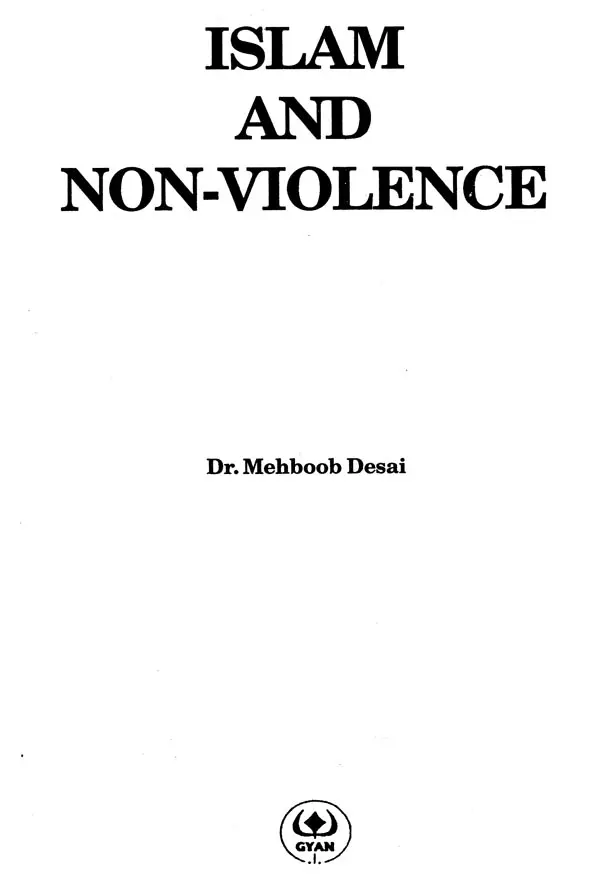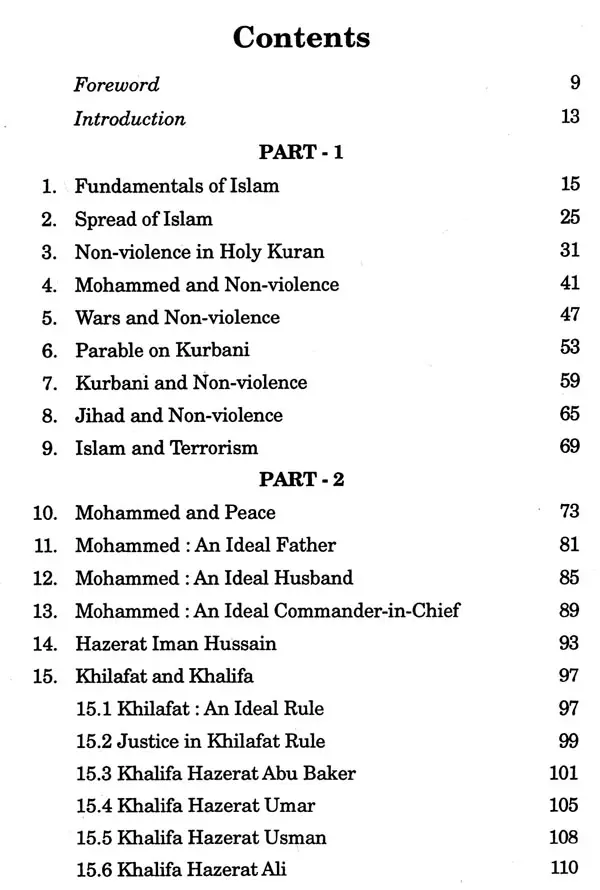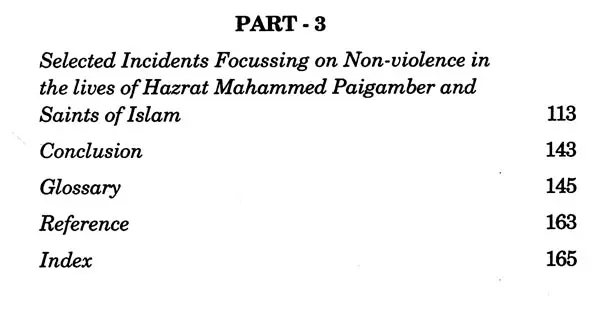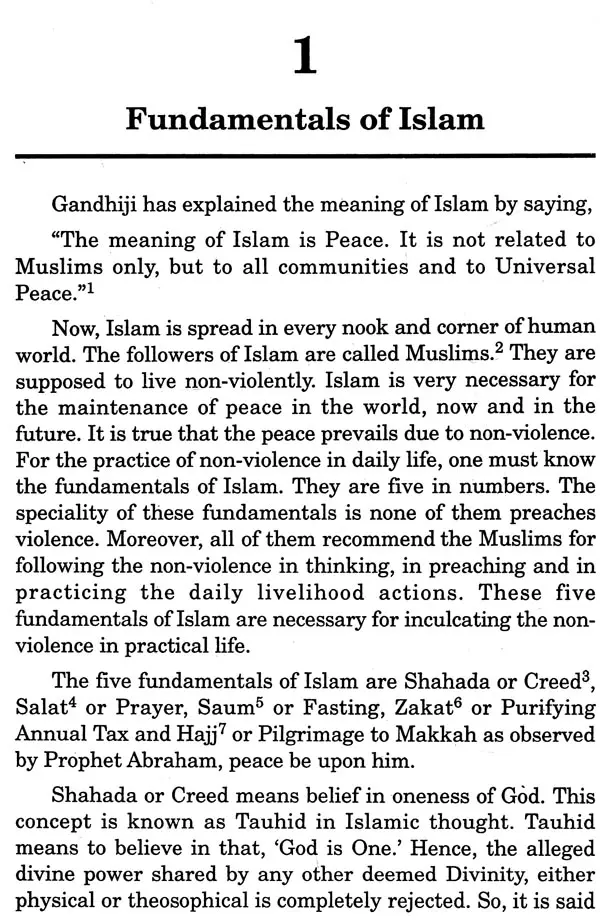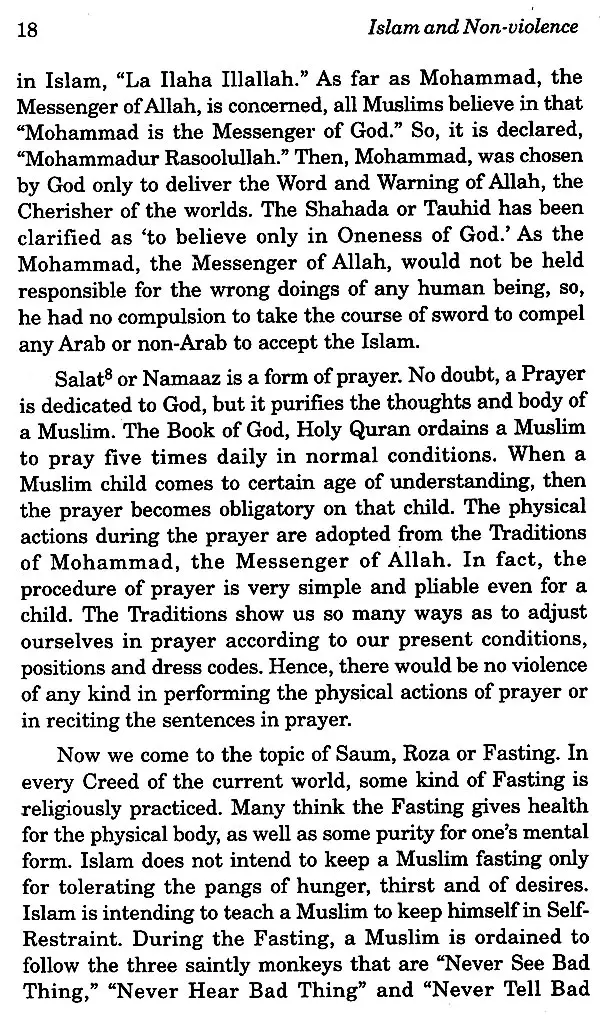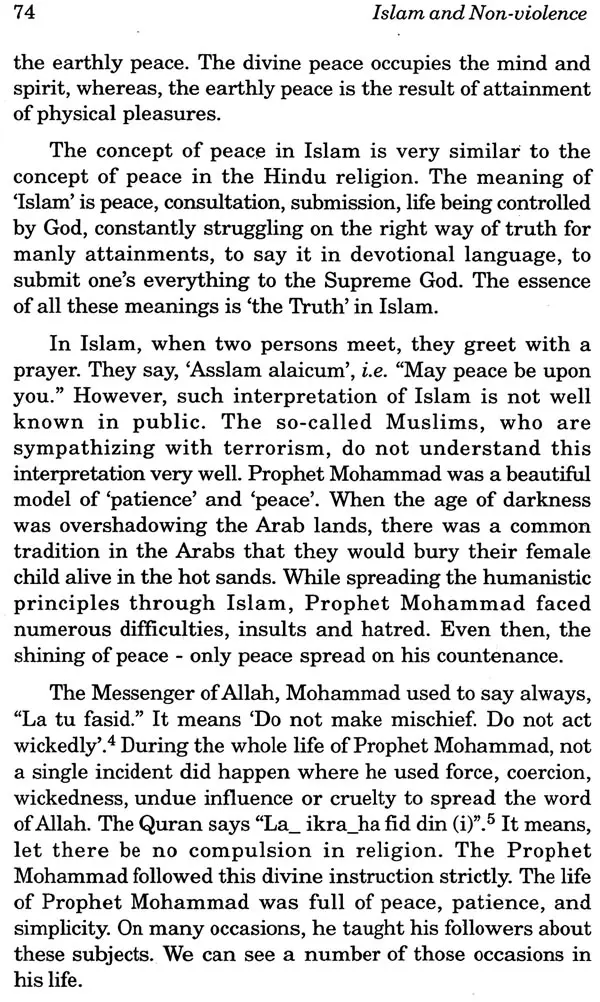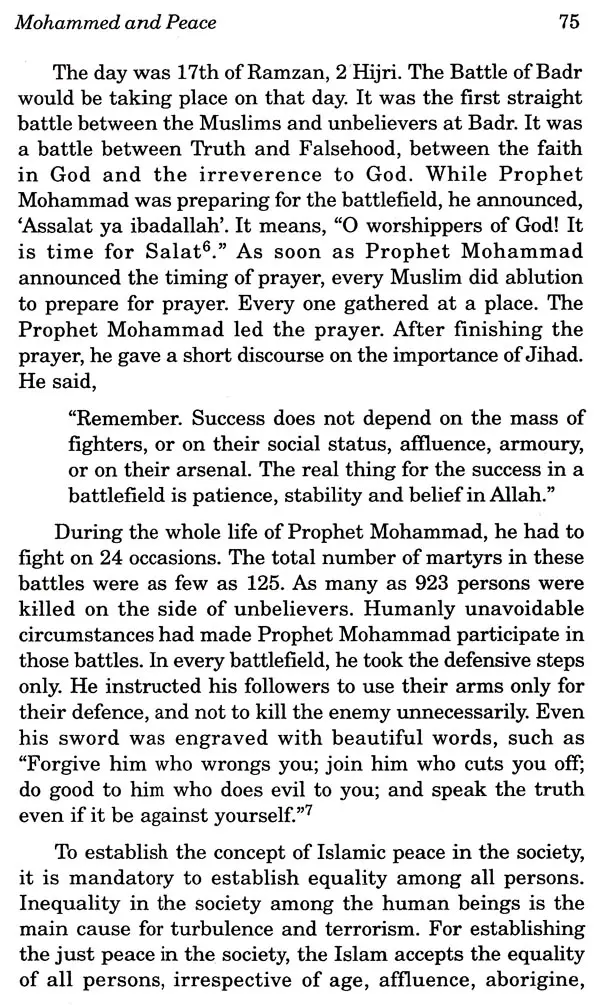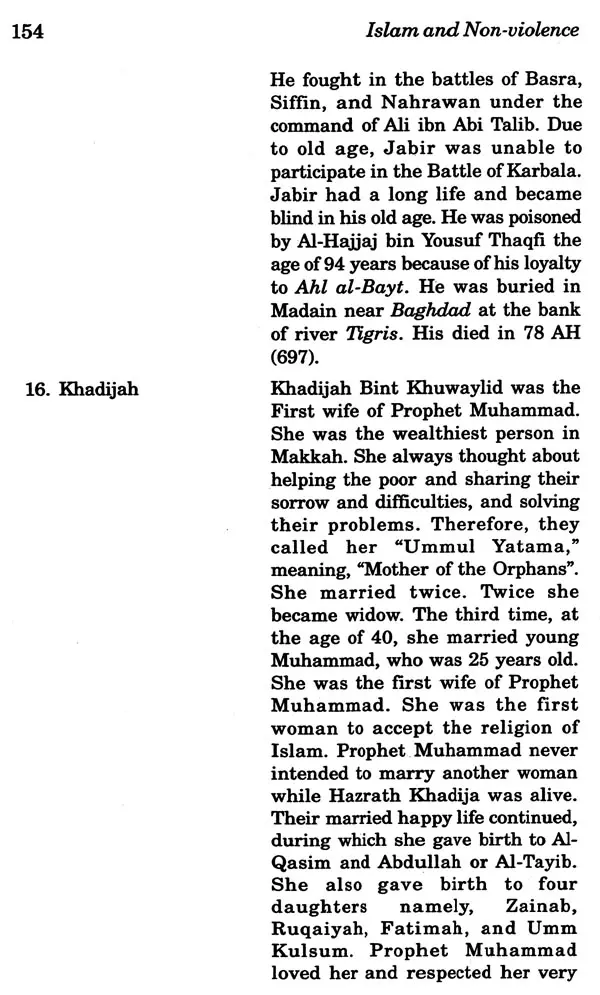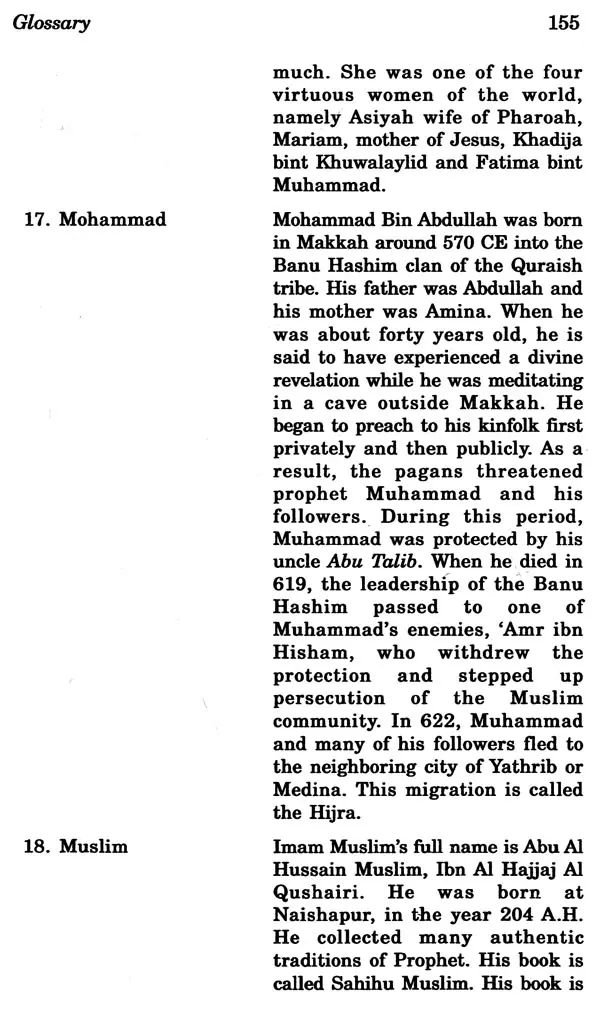 ---
We Also Recommend