Journey Beyond-A Non-Dual Approach (Volume-II)
$3900

$39.00
Tax included.
Shipping
calculated at checkout.
---
---
Book Specification
| | |
| --- | --- |
| Item Code: | UAK205 |
| Author: | Kuntimaddi Sadananda |
| Publisher: | Notion Press |
| Language: | English |
| Edition: | 2019 |
| ISBN: | 9781646505463 |
| Pages: | 372 |
| Cover: | PAPERBACK |
| Other Details | 9.00 X 6.00 inch |
| Weight | 480 gm |
Book Description
About The Book
Everyone is searching for everlasting happiness, Yet, none can find it by pursuit; at the same time, none can stop the pursuit. This seems to be the tragedy of human life-nay, the life of every being. Every pursuit is limited space-wise, time-wise and object-wise. Any pursuit that is limited cannot give everlasting happiness. Some promise eternal happiness after death if one follows their path. Yet, no one has returned to claim that they achieved it by following that path. One sage declares that 'truth is a pathless land. Vedanta ascertains that the truth is beyond the space-time-object-wise limitations, and you are that truth-tat tvam asi. The journey beyond space and time limitations is the central theme of the discussions in this text.
About the Author
Dr. K. Sadananda is a Material Scientist by profession. He worked at United States Naval Research Laboratory as Head of Deformation and Fracture, and has published extensively in Science, he has received many awards.
He retired in 2005 and now works as a private consultant in the United States for six months in a year. He was also a visiting professor at the Indian Institute of Technology, Madras.
He is a disciple of Swami Chinmayananda, was a founding trustee of the Chinmaya Mission's Washington Regional Center as well as Shree Siva Vishnu Temple, Maryland, USA. He served as Secretary and Treasurer of SEVA, Inc., a philanthropic organization formed around 1980 by Chinmaya Mission, to fund projects in India and elsewhere. Currently, he is an Acharya or spiritual teacher of Chinmaya Mission and splits his time between the USA and India. Advaita Academy has been sponsoring many of his talks on Vedanta and has made them available on Youtube under the keywords Acharya Sadaji. He is also authored a book, Introduction to Vedanta, which is now available on Amazon.com in USA. He is married to Mrinalini Sadananda, who is a well-known Kuchipudi dancer and choreographer.
Foreword
Vedanta asserts that to attain Self-knowledge, one should approach teacher and study the scriptures, reflect on the teachings until no doubts remain, and contemplate on the teachings until one abides in the Self Discussion among peers is a traditionally accepted method to resolve doubts that arise in the pursuit of this knowledge, so that one's understanding becomes crystal clear. With the advent of the Internet, Facebook, and YouTube, mass communication across the globe has become a way of life. With this has come the spread of Vedantic discussion groups with seekers of all ages coming from all places.
The current book by Acharya Dr K Sadananda of Chinmaya Mission is a solidification of his Vedantic discussions that span over ten years, on many topics of interest Many doubts are common and earnest seekers can find resolutions in this book as they advance in their studies.
I congratulate Dr. Sadananda for his in-depth study and presentation of Vedanta. May more and more seekers derive benefit from his commendable work .
Introduction
Taccintanam tatkathanam anyonyam tat prabhaashaNam - Thinking of the Absolute, talking about it and discussing it with others - this should be the non-stop practice of a seeker of Brahman, says the Pancadashi. Sadananda (Sada-ji, as I would call him), son of the well-known scholar and writer Kuntimaddi Seshacharyulu of Rayalaseema, has been doing exactly this for the past thirty years. The enormous task of collecting all his own talks and writings (in the two advaita lists on the net) in the form of a book has been accomplished by himself over a decade now. The welcome result of this Saadhanaa is this unique book: Journey Beyond: A Non-Dual Approach, containing the Discussions on Advaita Vedanta.
**Contents and Sample Pages**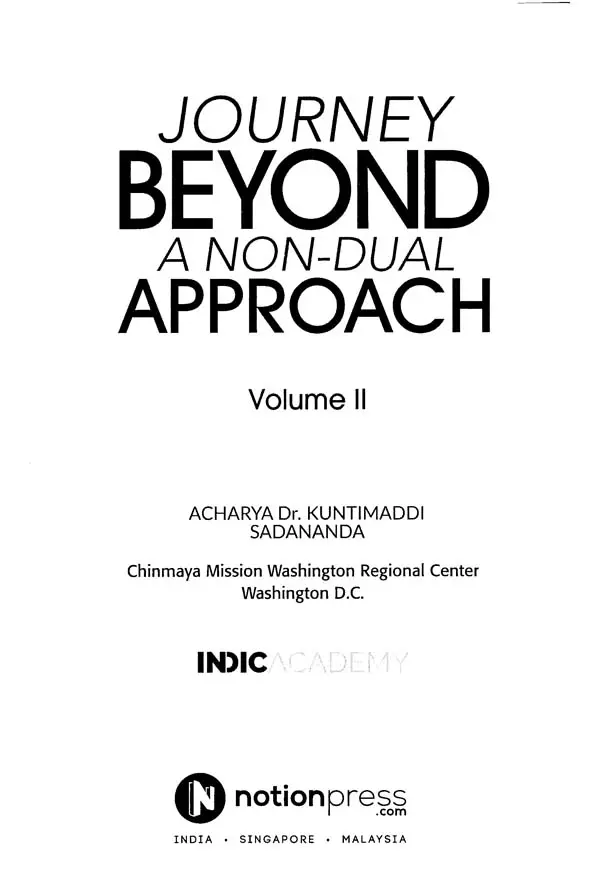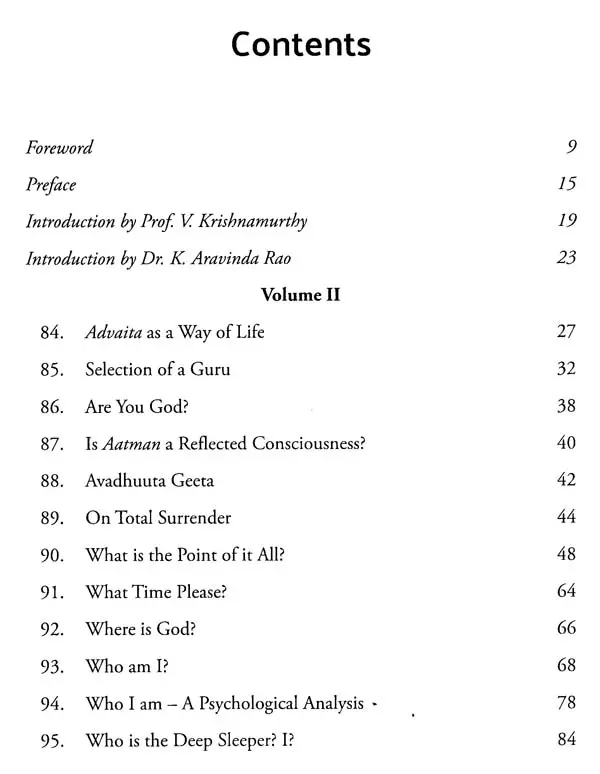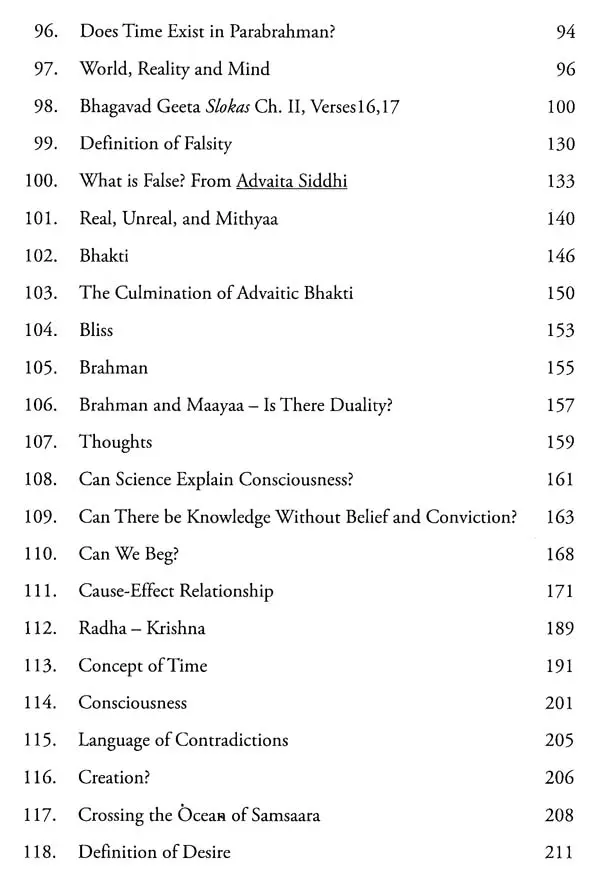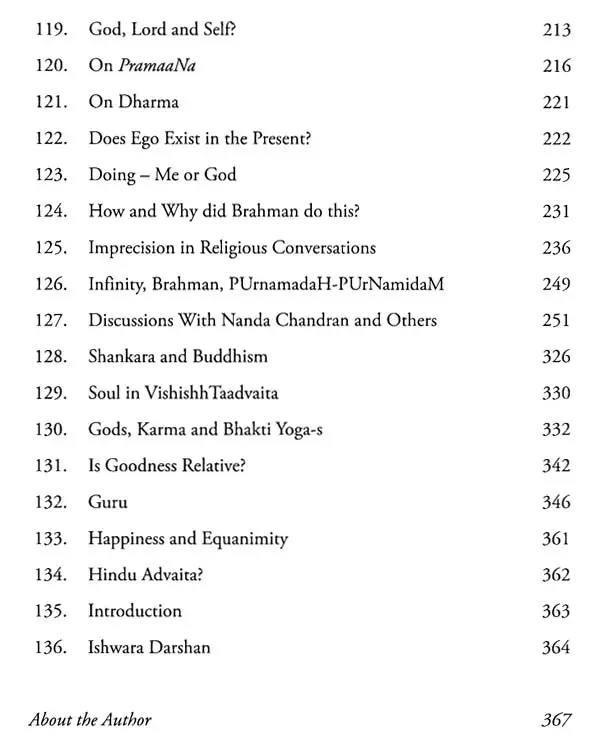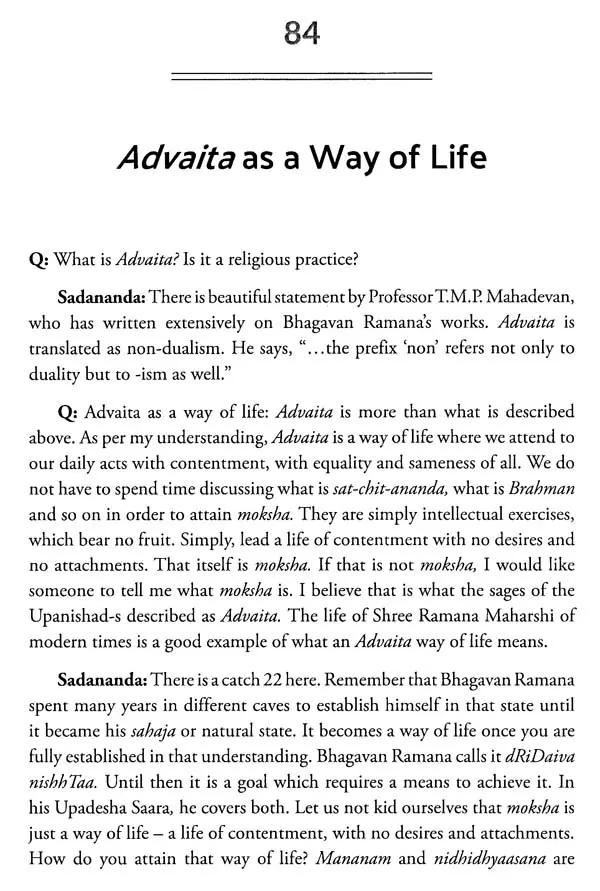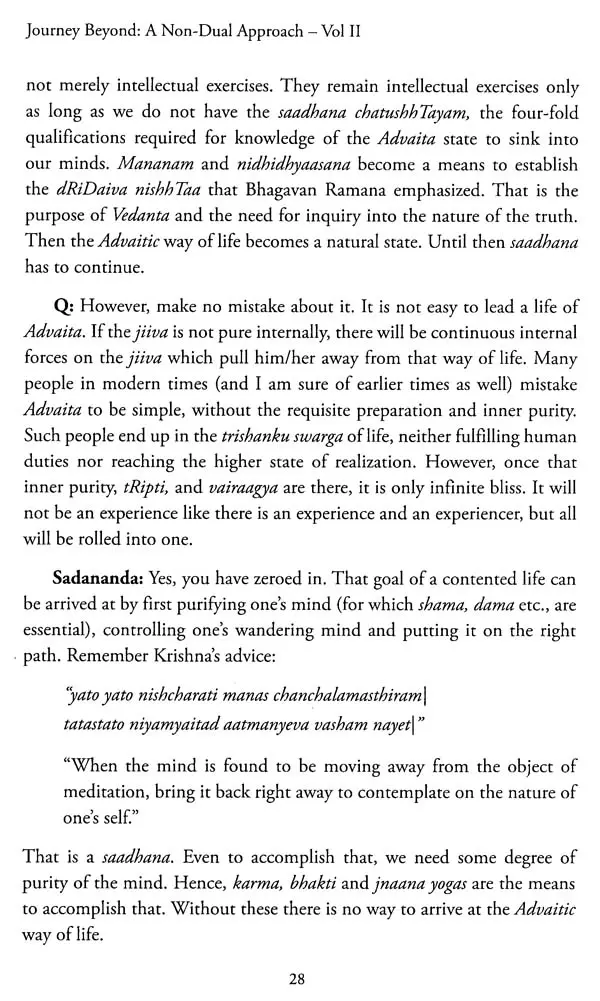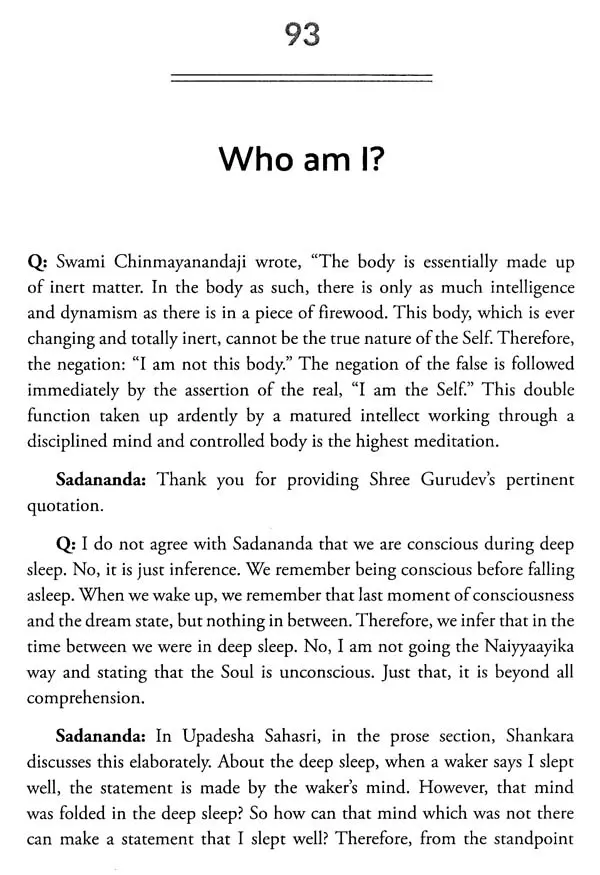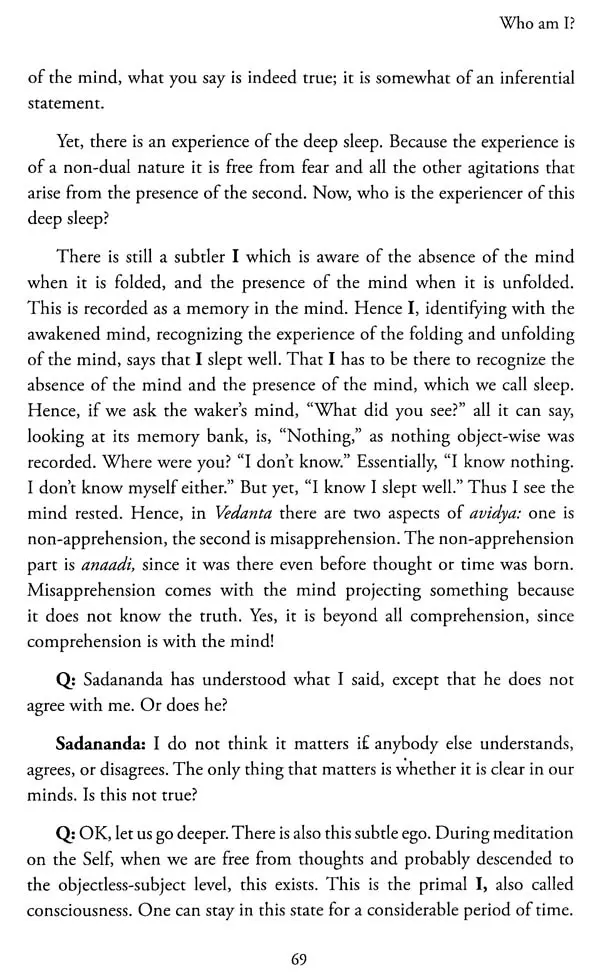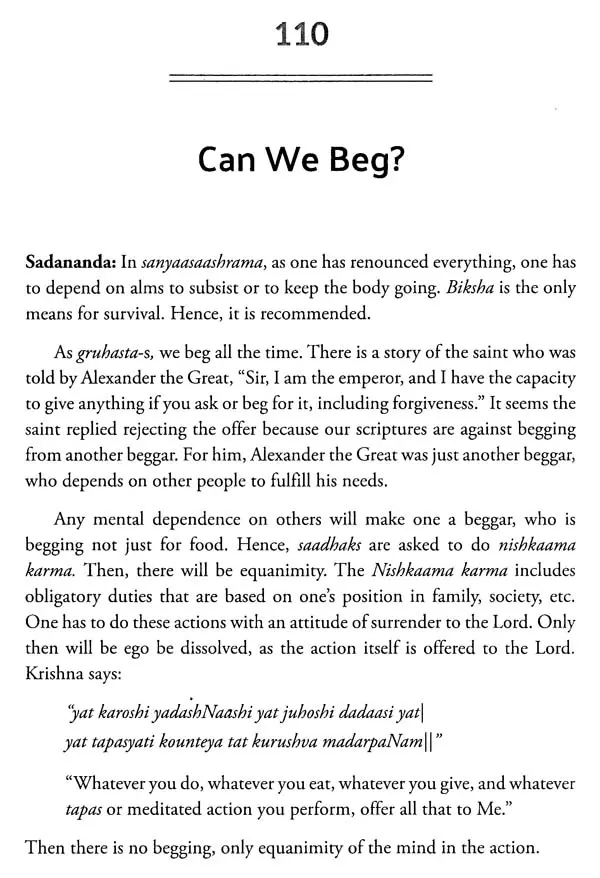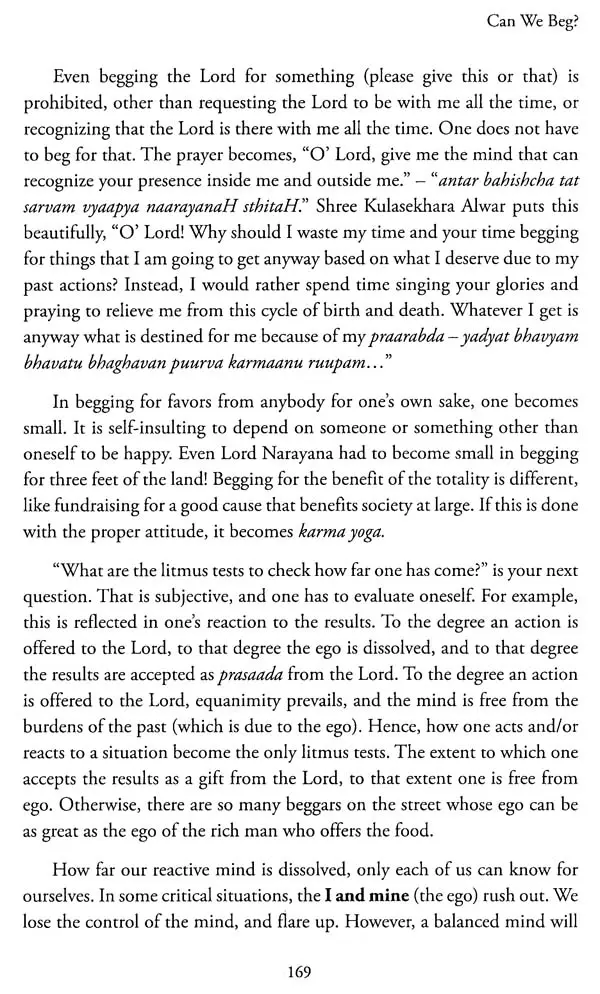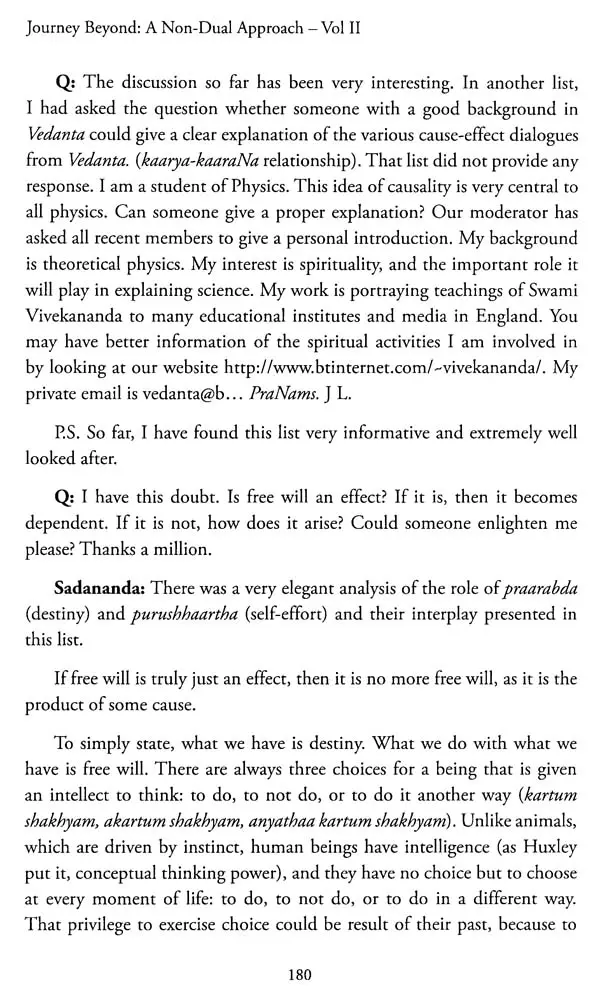 ---
We Also Recommend