Kashmir: Paradise or Paradox?
$3000

$30.00
Tax included.
Shipping
calculated at checkout.
---
---
Book Specification
Book Description
About the Author
Shankar, 59, is a thinker, writer and speaker of eminence on subjects that pertain to India.
Shankar is a Honours Graduate in Mechanical Engineering from NIT, Trichy with a Post-Graduation in Management from IIM Ahmedabad in 1985. Business and Economics are his forte and he has worked both in India and abroad as Business Head and CEO of several organisations. His articles on Economic Development as a student won him President of India's Gold Medal in 1982 & 1983.
At present, Shankar heads an NGO developing Affordable Low-Cost Housing for Urban Poor and he consults a few Real Estate companies in Chennai. He has pioneered the technology for Low Cost High Speed Housing. He also supports the initiatives of TN Government in developing Affordable Homes.
Shankar is an Indologist and a prolific reader. He is active on social media; his blogs cover varied subjects and are read with interest by many. He has written extensively on various subjects and is deeply committed to political and social issues of the country.
Shankar is also a guest speaker on "The idea of India".
Foreword
The scrapping of Art 370 by the Narendra Modi government was not just an act of courage but it was equally brilliantly strategised and executed with precision and determination that has rarely been the hallmark of Indian governments post Independence, Founding Fathers who had drafted the Constitution had thrown out this draconian provision as contrary to the philosophy and spirit of the entire document, when the draft of it was put to them, but it was smuggled into the charter of India through political maneuvering led by Pundit Jawaharlal Nehru who ironically was the first one to realise how wrong it was for him to have agreed to it as part of his political deal with Sheikh Abdulla to integrate Kashmir within the Indian Union.
What Nehru wanted, but could not do, Modi did
When home minister Amit Shah declared on Aug 6 Art 370 is scrapped and Kashmir is fully integrated with the rest of India, whether aware or not, he said almost exactly what Jawaharlal Nehru told the Lok Sabha 56 years ago, on Dec 27, 1963. Jawaharlal Nehru the proxy author of Article 370 acting for its real author Sheikh Abdullah - realised his mistake within couple of years of the advent of constitution and began eroding the constitutional monstrosity by taking recourse to issuing presidential orders it had permitted. He even boast fully declared that Art 370 had been "eroded and Kashmir stands fully integrated" when the ill-advised article was very much in force. Nehru's colleague and home minister then, Gulzari Lal Nanda, went a step further and told the Parliament, "Article 370 is nothing more than a shell emptied of its contents. Nothing has been left in it; we can do it in one day, in 10 days, 10 months. That is entirely for us to consider." That Art 370 - a temporary and transitional provision was to be eroded away and it was only a matter of time, was the last stated position of the Congress under Nehru at the fag end of his time. Nehru who started off as a liberal first and nationalist next, ended up as nationalist first and liberal next.
Why did liberal Nehru, who overruled and even humiliated Sardar Patel on Kashmir and also on Tibet and China, shift his gear after a decade from liberalism to nationalism? The answer is: The China Effect. The humiliating defeat China inflicted on India altered Pundit Nehru's political paradigm. The most telling proof of his shift was his invite to the RSS- his arch nationalist enemy to participate in the Republic Day parade in 1963, complete U-turn by Nehru who banned the RSS in 1948 and declared he would not give "an inch of land" for the Nehru saffron flag to fly in India. The 1962 war turned the Nehru who was a liberal first and nationalist next, into a nationalist first and liberal next. But Nehru could not bring to bear this change to reflect on his work as he soon sharply declined in health, suffering first heart stroke in 1963, another in January 1964 and fatally in May 1964. Nehru could not and did not live to accomplish his desire to undo his own blunder, the Article 370. Result: What Nehru wanted to do, even thought he had done, and what his home minister promised to do "in days and months", but the Congress could not and did not do for decades, had remained the unfinished agenda of Nehru and nationalist Congress for six decades and more.
**Contents and Sample Pages**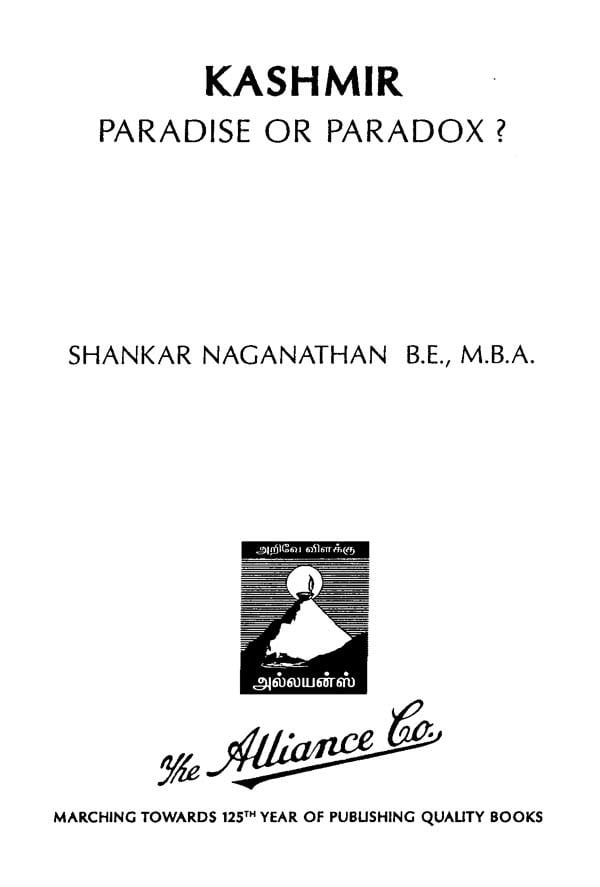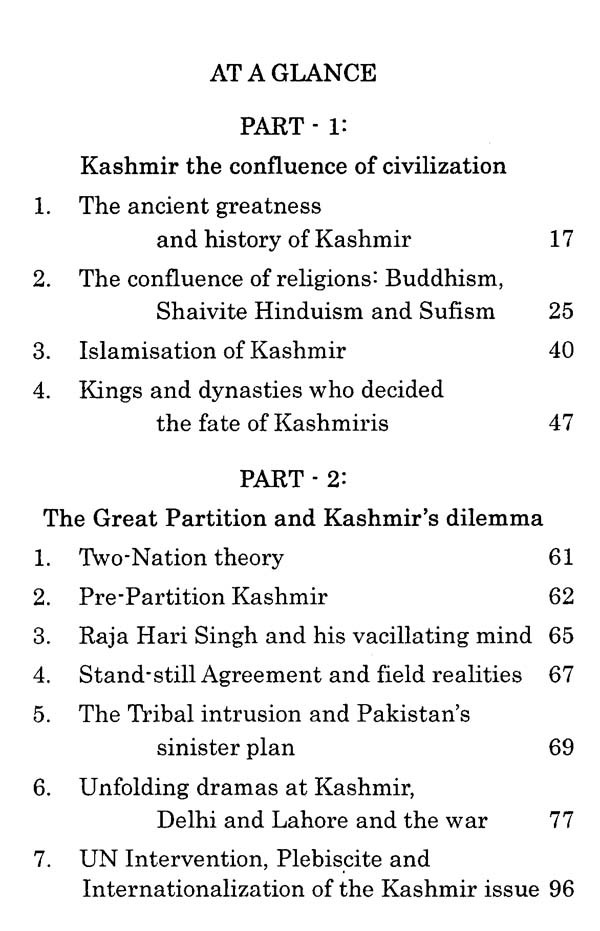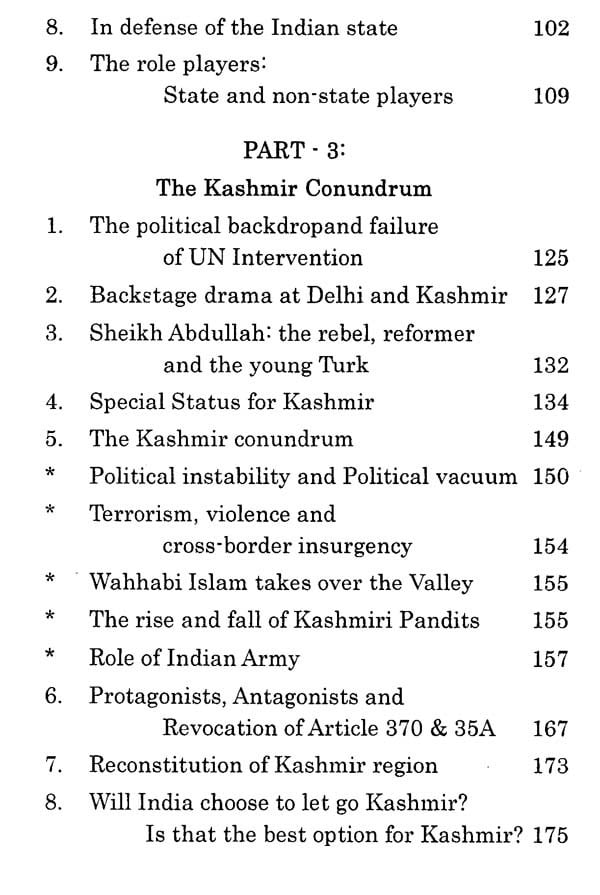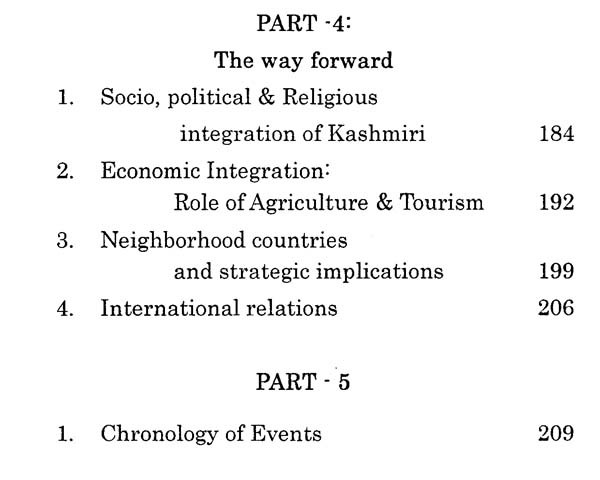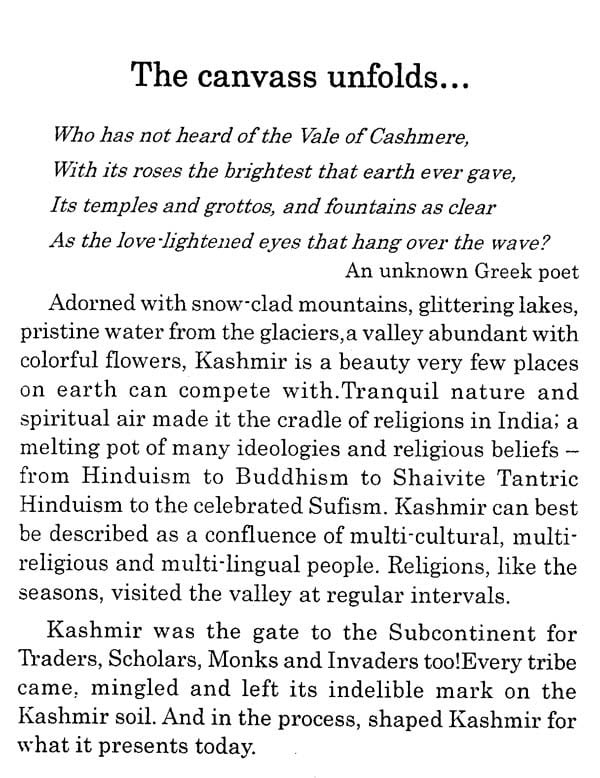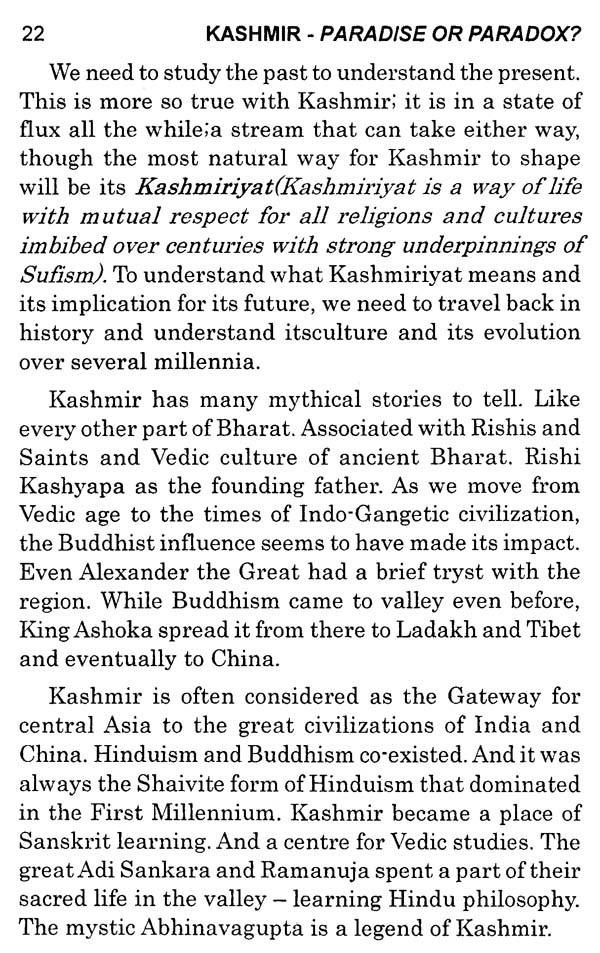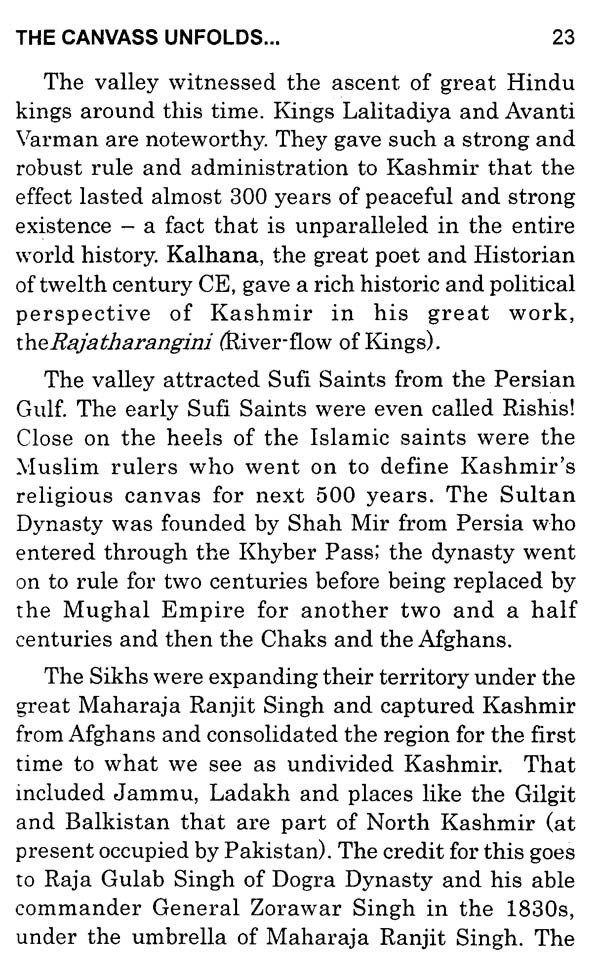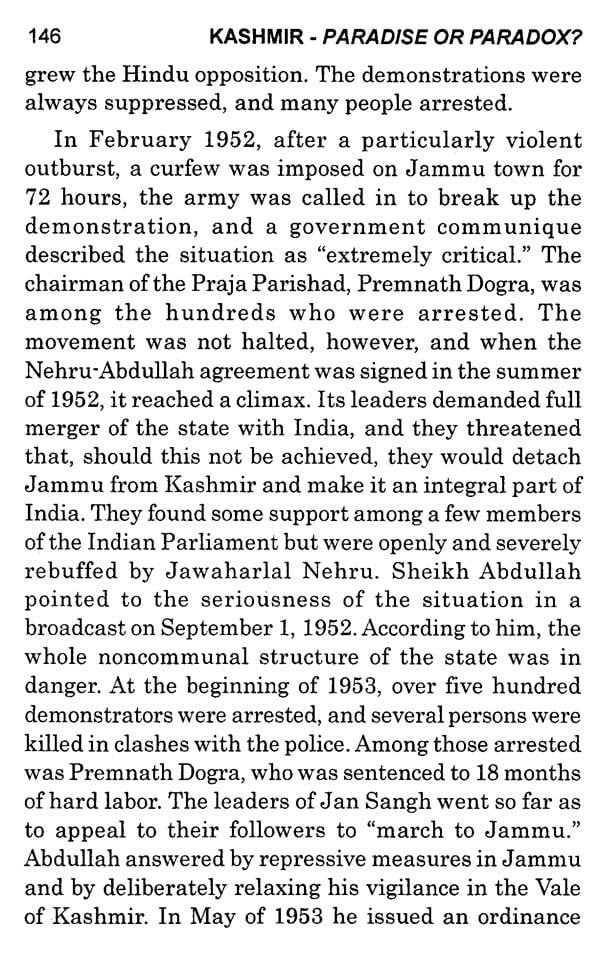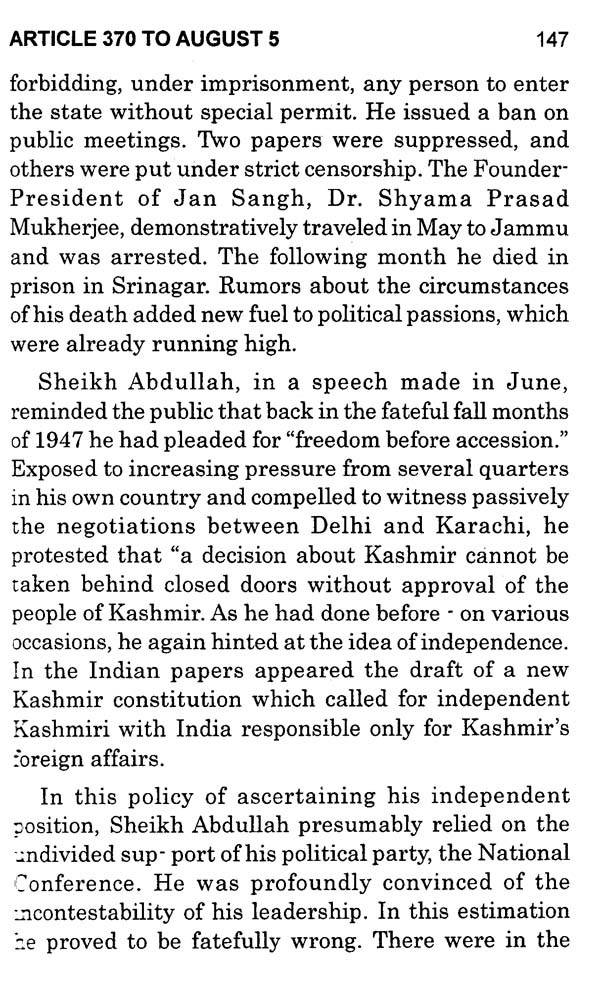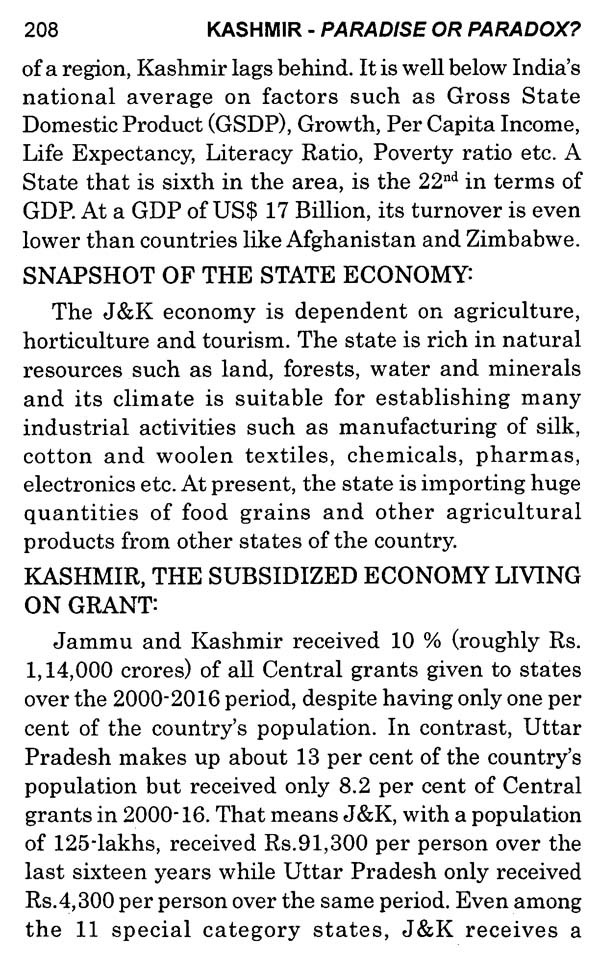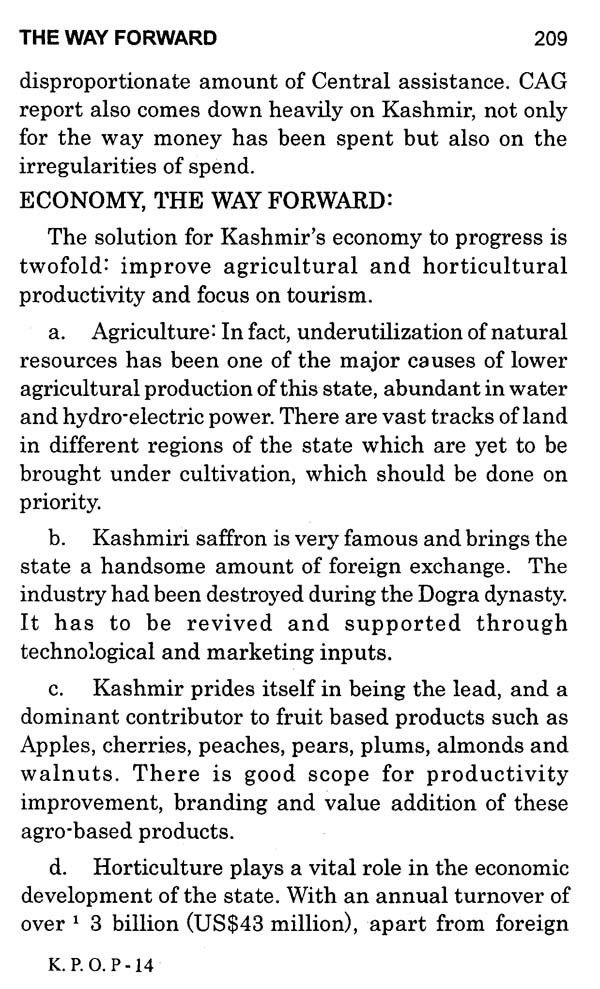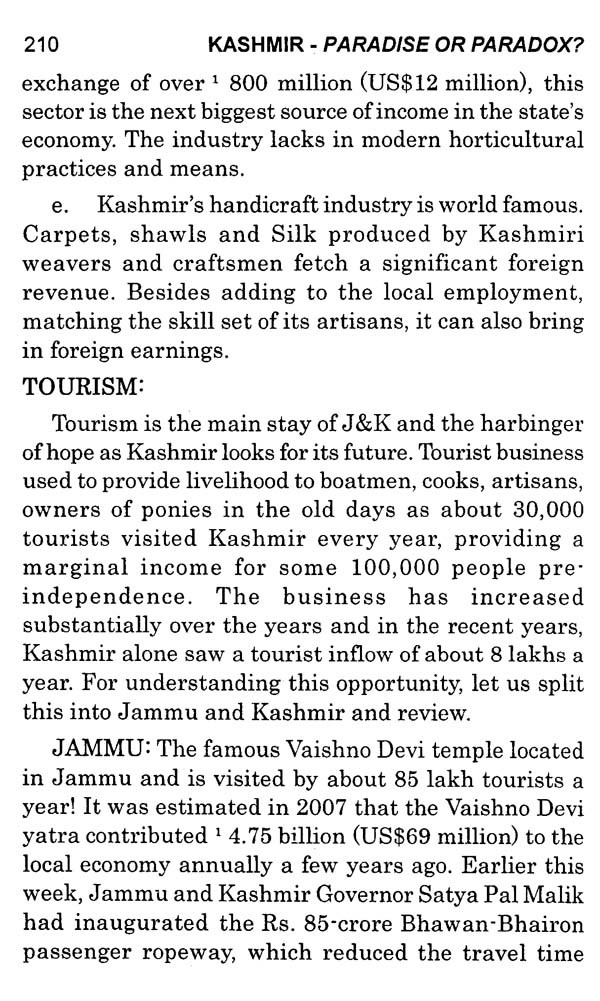 ---
We Also Recommend