The King of The Dark Chamber
$2800

$28.00
Tax included.
Shipping
calculated at checkout.
---
---
Book Specification
| | |
| --- | --- |
| Item Code: | AZE937 |
| Author: | Rabindranath Tagore |
| Publisher: | NIYOGI BOOKS |
| Language: | ENGLISH |
| Edition: | 2015 |
| ISBN: | 9788192091297 |
| Pages: | 162 |
| Cover: | PAPERBACK |
| Other Details | 7.50x5.50 inch |
| Weight | 140 gm |
Book Description
Introduction
Raja or The King of the Dark Chamber was the first Rof Rabindranath Tagore's plays in the allegorical symbolical genre which was a complete novelty in the then Bengali literature. Tagore wrote Raja in between 19 October and 11 November of 1910 when he was recuperating from a bout of illness at the kuthibari of Silaidah. From a letter written by Tagore to Charuchandra Bandyopadhyay on 3 November, 1910, one can gather that it was composed at the behest of his school at Shantiniketan where the students and the teachers intended to stage a new play. The play was inspired by 'The Story of Kusa' included in The Sanskrit Buddhist Literature of Nepal (1882) edited by Rajendralala Mitra. Santidev Ghosh however, suggested two more possible sources of the story, one Urvashi's curse in the play Vikramorvashi an the other Aniruddha's curse in the folk-epic Padmapuran Raja in Bengali was first published by Indian Publishing House on 6 January, 1911 and the second revised edition came out on 12 April, 1921. The drama contains 20 scenes and is enriched by no less than 26 wonderful songs Interestingly, Tagore ceaselessly worked on the theme of Raja, first condensing it to a shorter play Arupratan in 1920 and then to a dance-drama Shapmochan in 1931. Prashanta Chandra Mahalanabis has written in his diary on 5 August, 1932 that Rabindranath was working on yet another version of the play; however, he could not complete the work.
What was Rabindranath's mental make-up at the time of writing the play? Krishna Kripalani, in his biography of Tagore, gives us a faithful picture: "The poet was in full frenzy of the dramatic phase of his career and it was inevitable that he should dramatize the most intense experience of his life-his adventure with the Divine. He had sought God in beauty and had found him in sorrow. Is Truth merely Beauty and Goodness or is it also the Terrible? What is the soul's relation to God? Must we approach Truth on its own terms or on ours? These are the questions the poet has sought to answer in this his most symbolic and in a sense his most characteristic play, Raja."
**Contents and Sample Pages**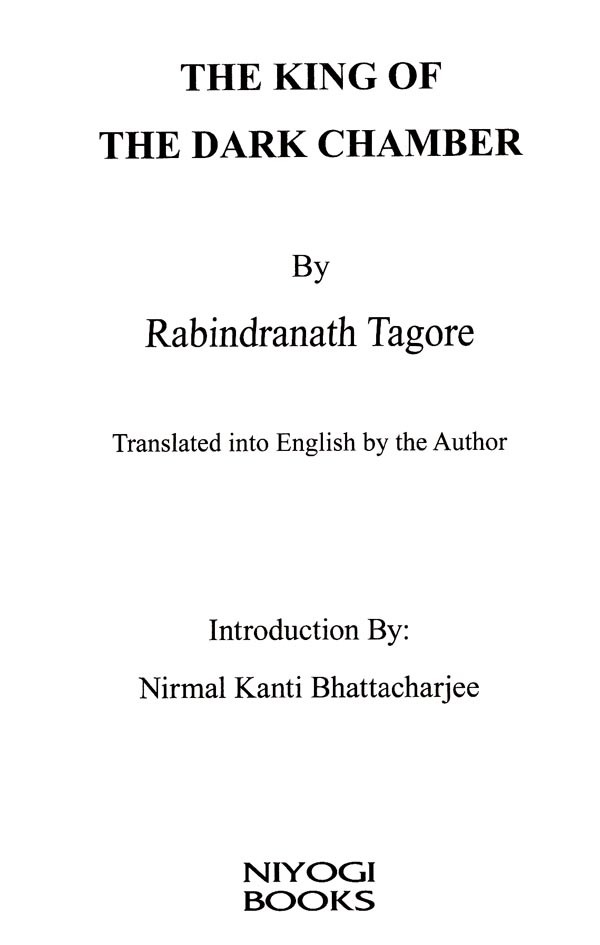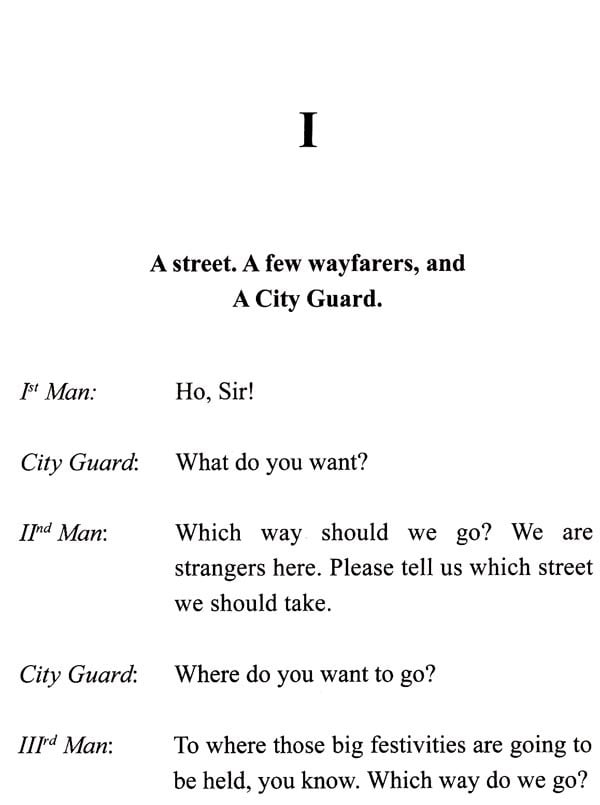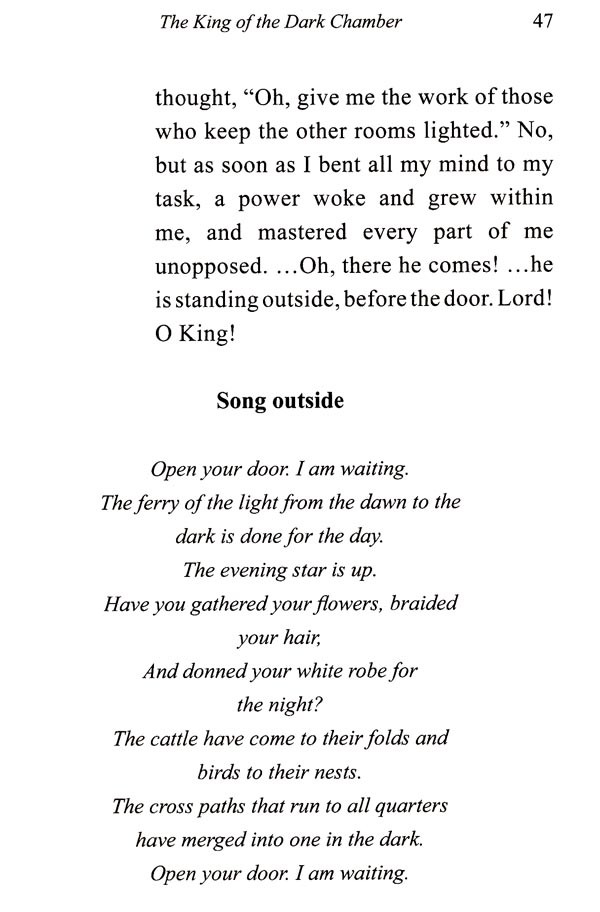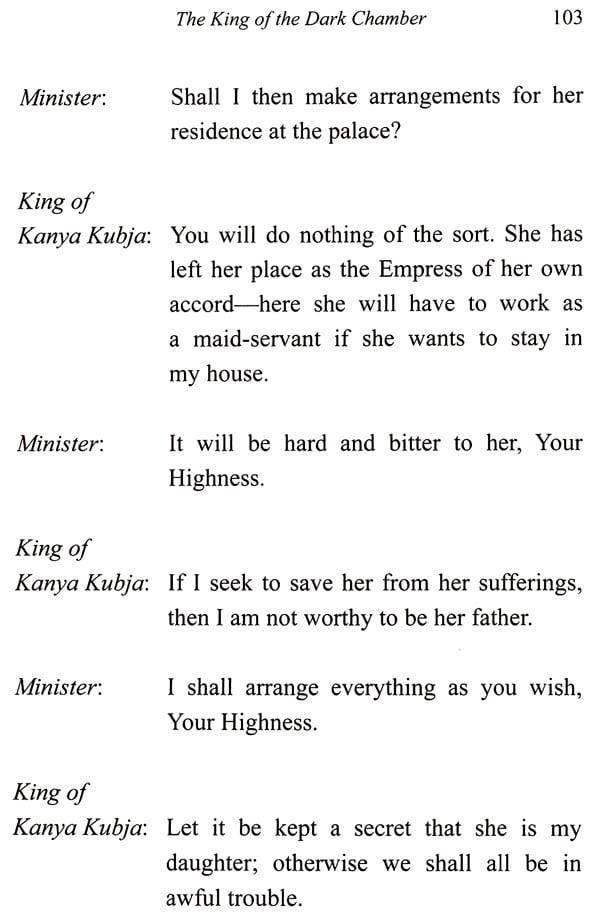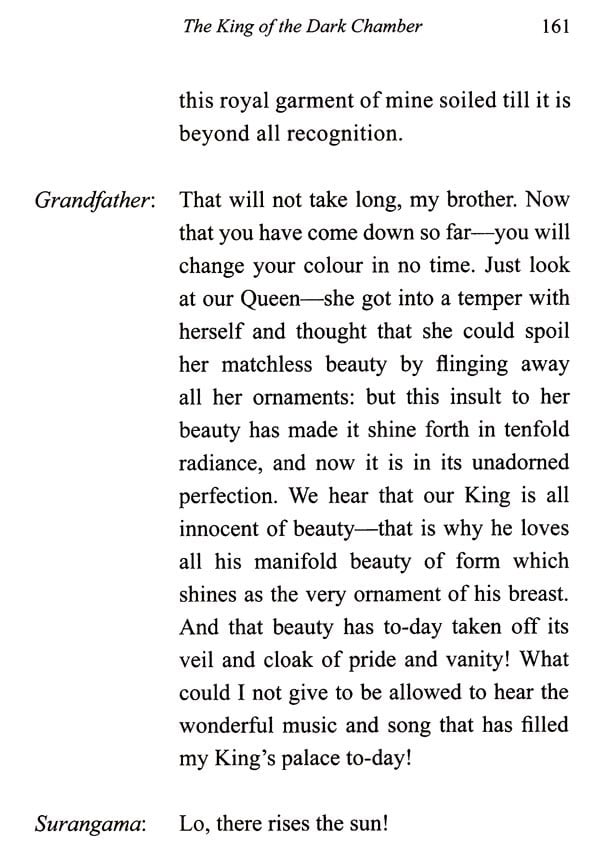 ---
We Also Recommend