Krishna As 24 Teachers- From The Malayalam Book "Krishnante 24 Gurumukhangal" Translated by Prabhakaran M. Nair
$2800

$28.00
Tax included.
Shipping
calculated at checkout.
---
---
Book Specification
Book Description
Preface
In the eleventh skandha of Sreemad Bhagavatam, which is known as Mukti-skandha we find two situations. One is the relatively restful life of Krishna in Dvaraka after he had fulfilled his mission of eliminating the wicked people who were a burden on earth. The other is his long and instructive discourse to Uddhava.
Brahma and the others had arrived in Dvaraka with a request that Krishna return to his abode, now that the purpose of his incarnation had been served. Krishna agreed to go back, but not before destroying his own clan, as they had become conceited, unruly and a threat to humanity. With this assurance, Brahma and the retinue returned to the heavens.
Now Uddhava, the great devotee and servant of Krishna, having heard or overheard that conversation, begged of Krishna to take him also along, to wherever his Lord was going. Uddhava submitted that he could not bear to be away from Krishna even for half a moment!
Was Krishna in a dilemma? Is it ever possible to take someone along, when one leaves behind his own body? All kinds of physical associations and getting along, moving about together, and so on are possible only when one is alive. All relationships end with the fall of the body. Krishna understood Uddhava's difficulty. What he told and further advised Uddhava, forms the major part of Mukti skandha.
This was Krishna's final spiritual message and discourse to mankind. It was delivered through Uddhava and is known as Uddhava-gita. The teaching extends from the sixth to the twenty ninth chapter in the eleventh skandha of Sreemad Bhagavatam.
**Contents and Sample Pages**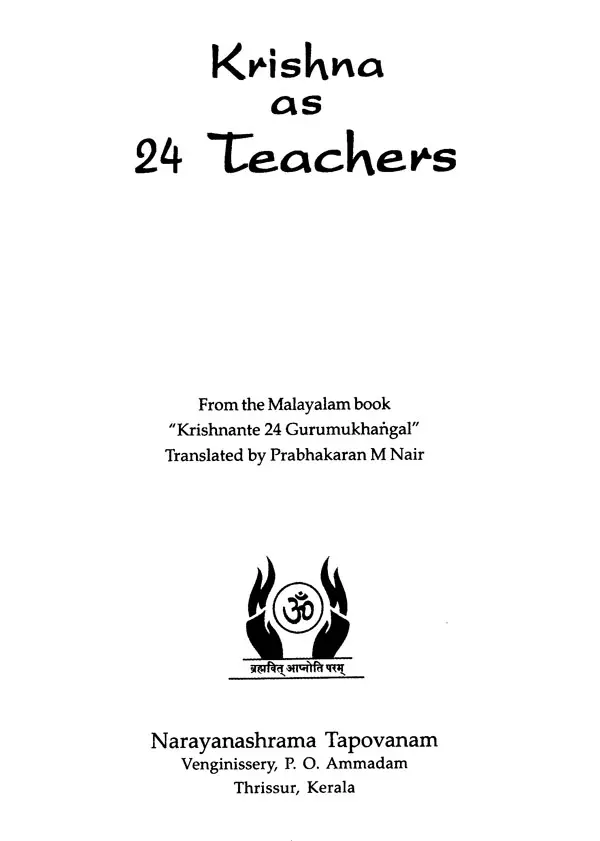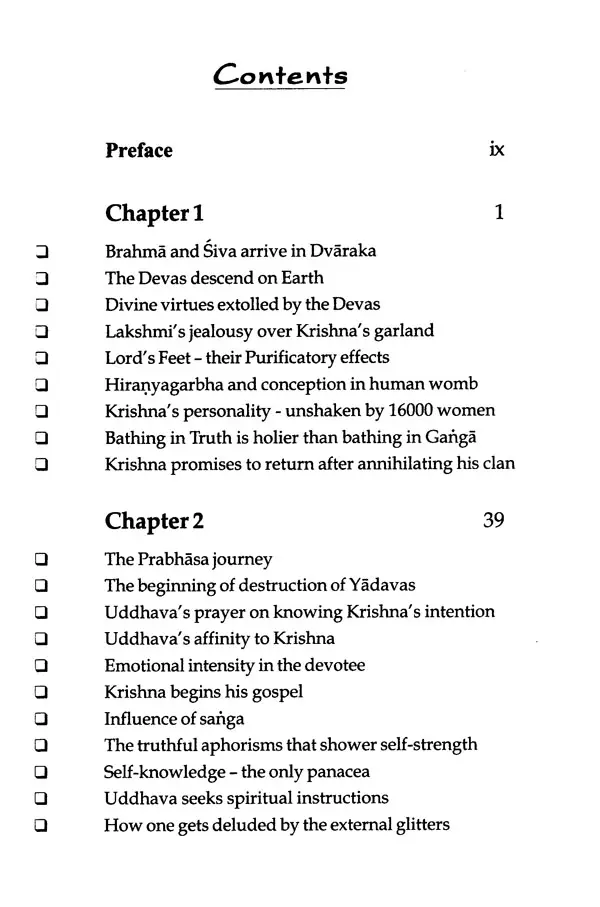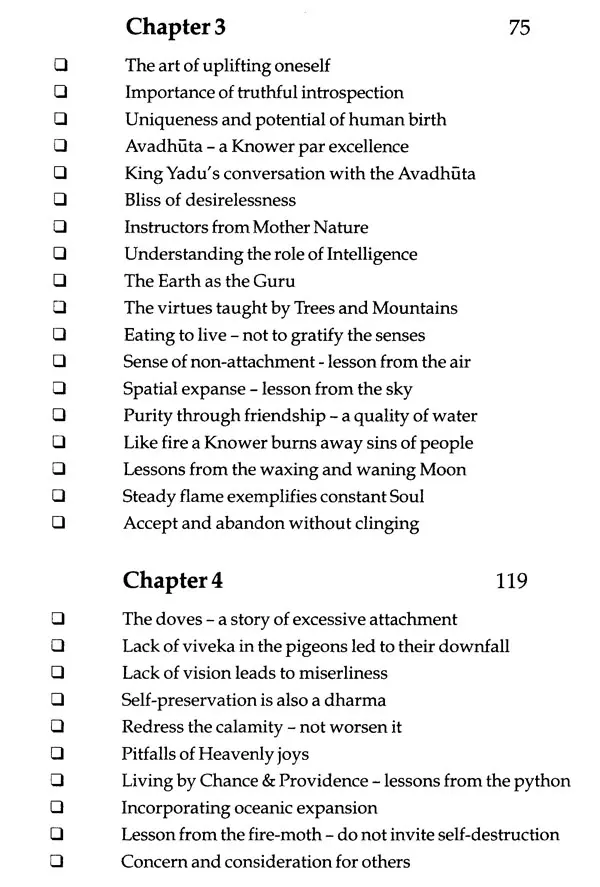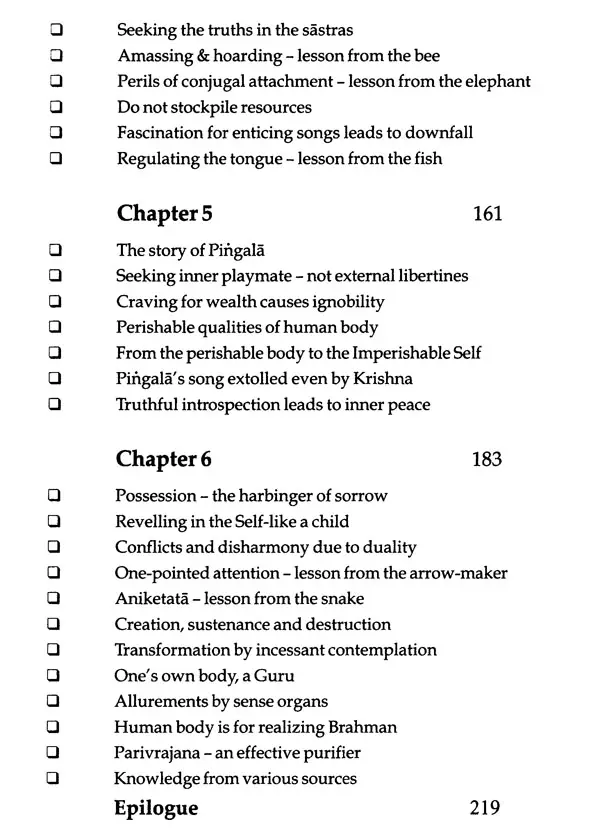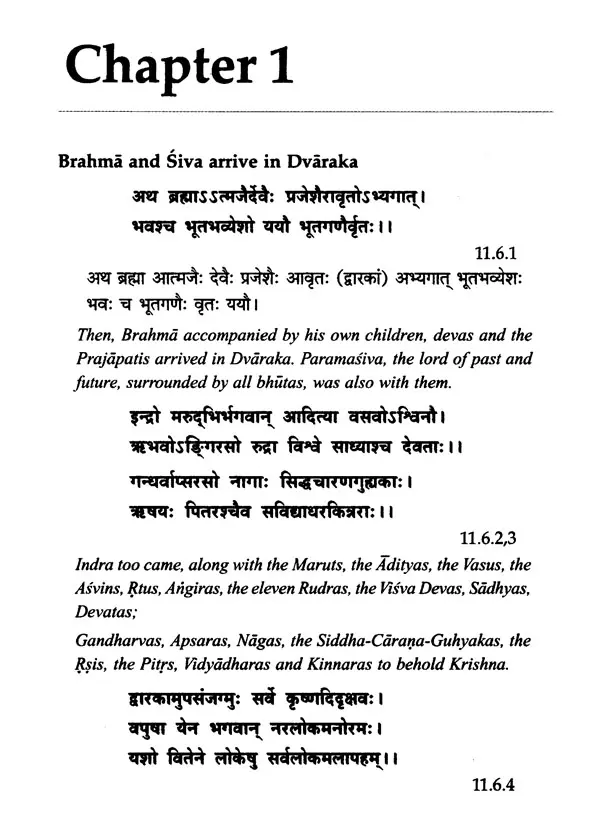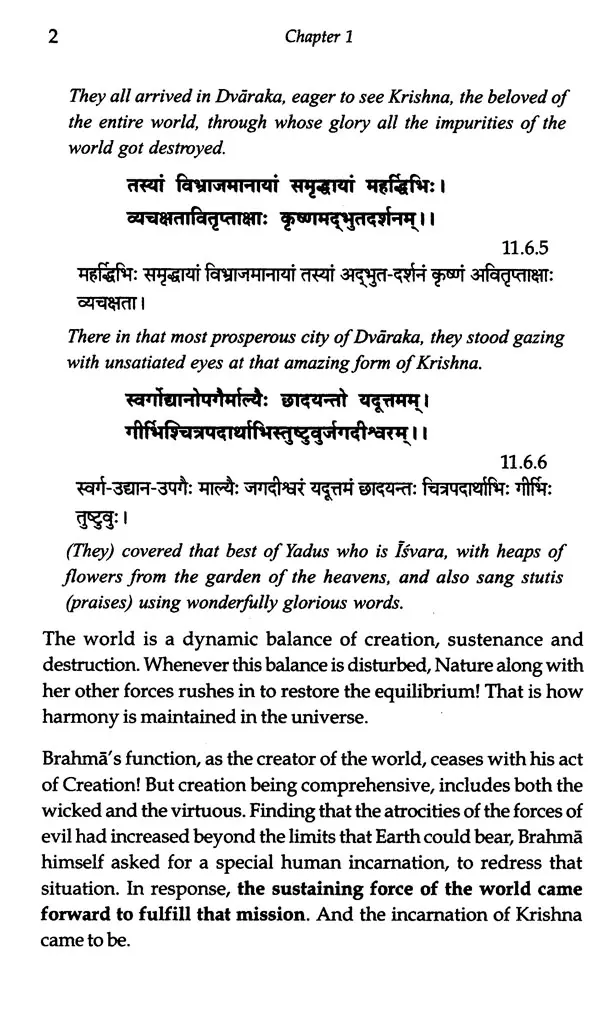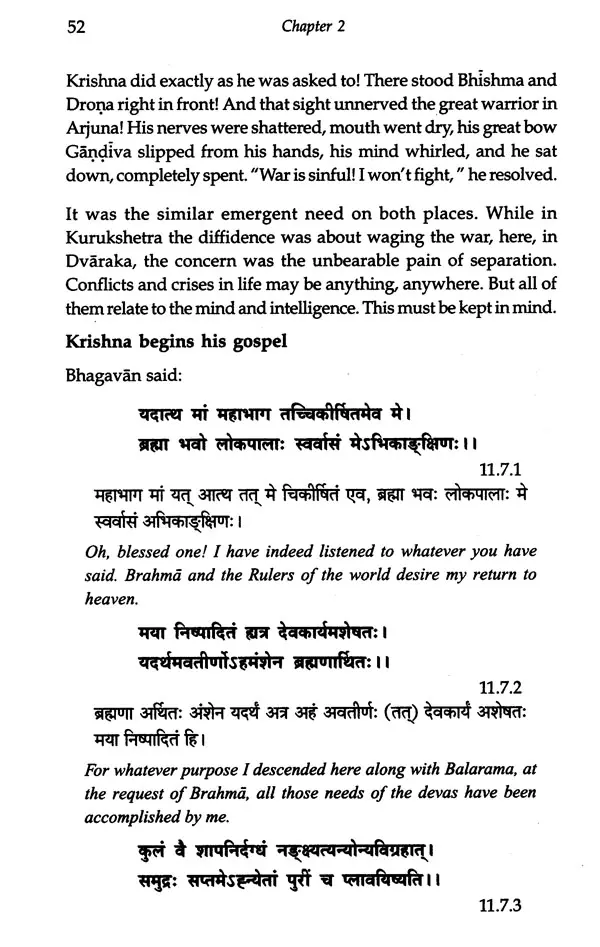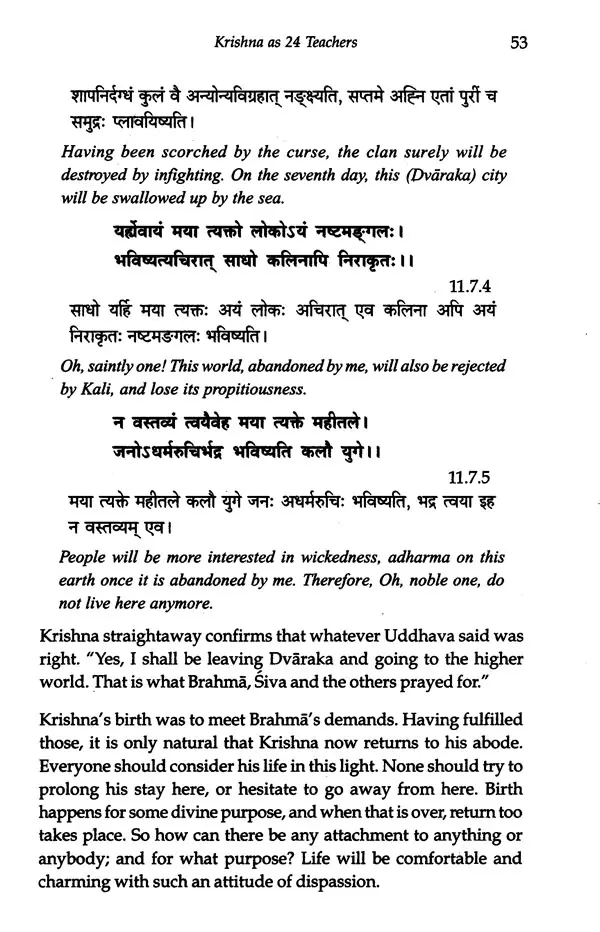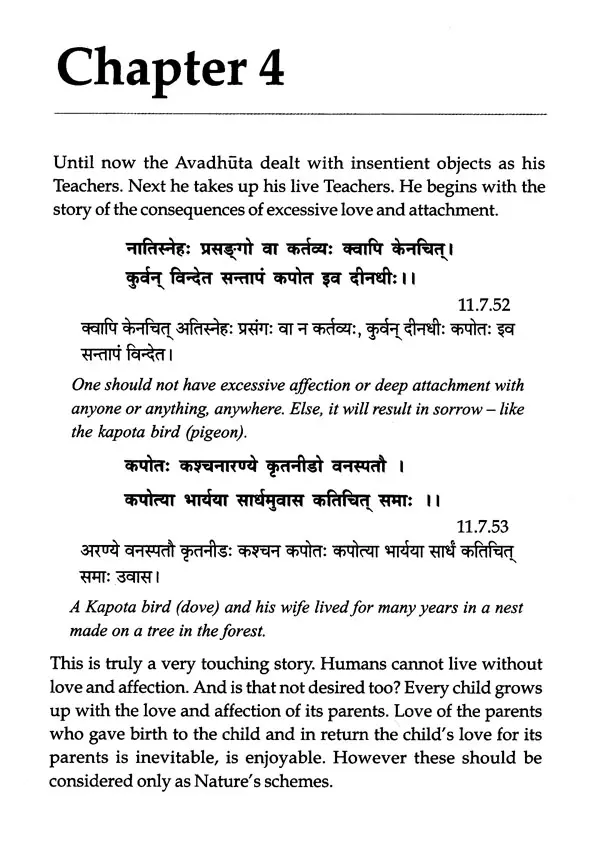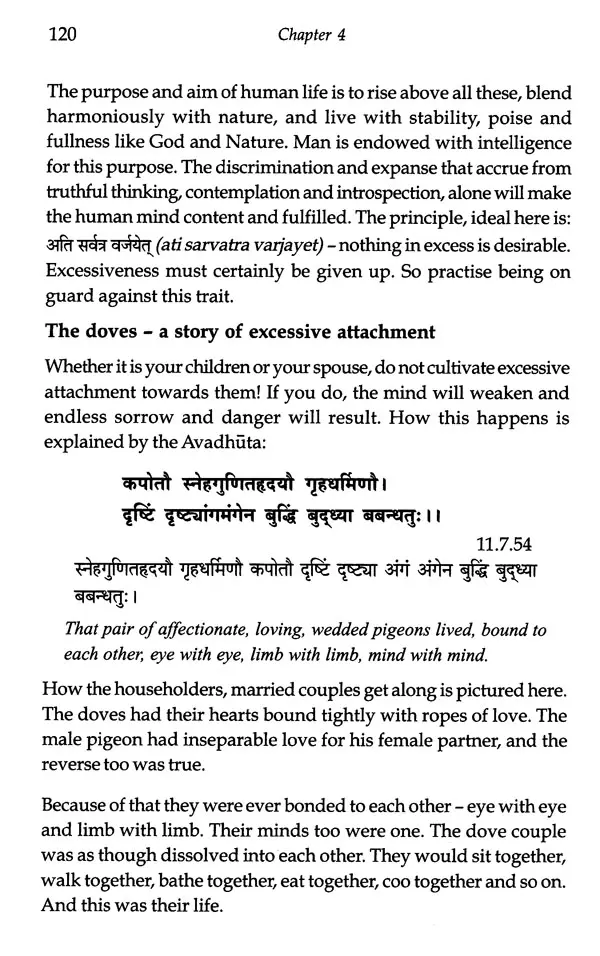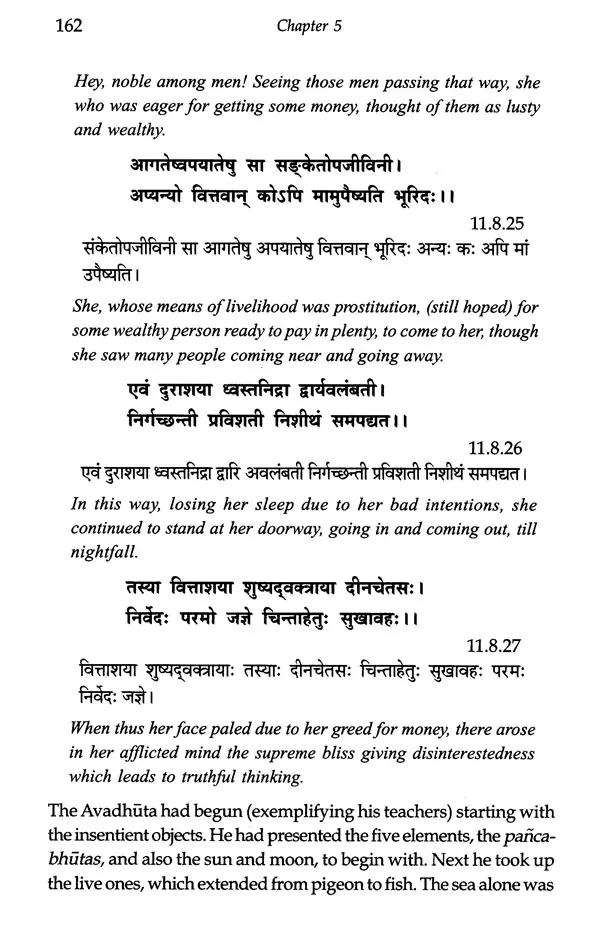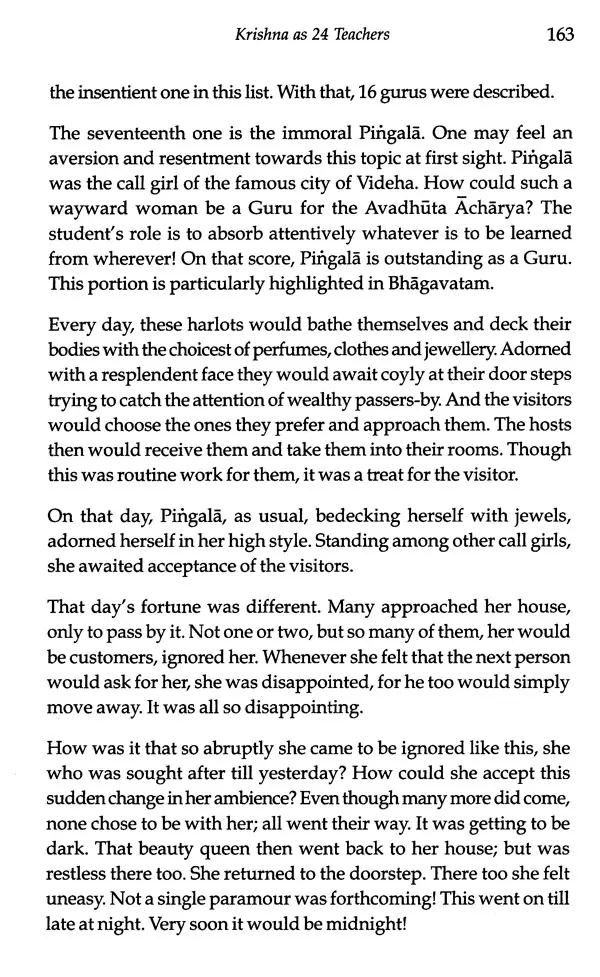 ---
We Also Recommend