Land of Pharaohs: Visit to MISR
$2480

$24.80
Tax included.
Shipping
calculated at checkout.
---
---
Book Specification
| | |
| --- | --- |
| Item Code: | UAM904 |
| Author: | B. R. Basu |
| Publisher: | B.R. Publishing Corporation |
| Language: | English |
| Edition: | 2002 |
| ISBN: | 9788176463393 |
| Pages: | 112 |
| Cover: | HARDCOVER |
| Other Details | 8.50 X 5.50 inch |
| Weight | 320 gm |
Book Description
About The Book
After a personal visit and considerable amount of research, the author has tried to give the readers a glimpse of the ancient civilisation of Misr and of her monuments, and of her legacy to the world. The book contains information about modern Egypt as well. The country has a strong and effective government, a flourishing economy, and a voice that is heard with respect in the contemporary world. The author pleads for greater inter action between Egypt and India at the governmental as well as the popular levels. The book will be useful for Indians planning a visit to the Land of the Pharaohs.
About the Author
Biswa Ranjan Basu was born in Calcutta in 1938. After obtaining Master's degree in Economics from Calcutta University and a short spell of teaching, he joined the Indian Administrative Service in 1961. He served in the north-eastern states of Manipur and Tripura for a decade as also in Uttar Pradesh, Himachal Pradesh, Goa, Delhi and Andaman & Nicobar Islands. He served under the Ministries of Home, Commerce, Textiles, etc., of the Government of India for a decade and a half. After retirement, he took up two more assignments, as Chairman of Manipur Finance Commission and Chairman of Manipur Public Service Commission. He has travelled widely within the country and abroad.
Preface
I became interested in Egypt (Misr) even as a student going to school. I am talking about late 1940s. I had received a set of eight books on science subjects, each costing Re one, as gift. One of these books described the engineering marvels of the world, old and new. Here I read about the Pyramids, the Sphinx, the Hanging Garden of Babylon, the Lighthouse at Alexandria, the Empire State Building and the Suez Canal; I read about the great temple of Lord Vishnu at Angkor Vat in Cambodia by king Suryavarman II, the Taj Mahal, the Great Wall of China and so on. Another of these little books contained information about the great rivers of the world-the Amazon, the Nile, the Mekong, the Ganges, and so on. 'Egypt is the gift of the Nile'-this observation by Herodotus, the Father of History, visiting the country in 452 B.C, made a deep impression on my mind. I had the good fortune of visiting most of these monuments of human creativity in course of my working life. The most important items that had eluded me were the Pyramids and the Sphinx and the ancient civilization that the Nile had nurtured. A special effort was indicated.
**Contents and Sample Pages**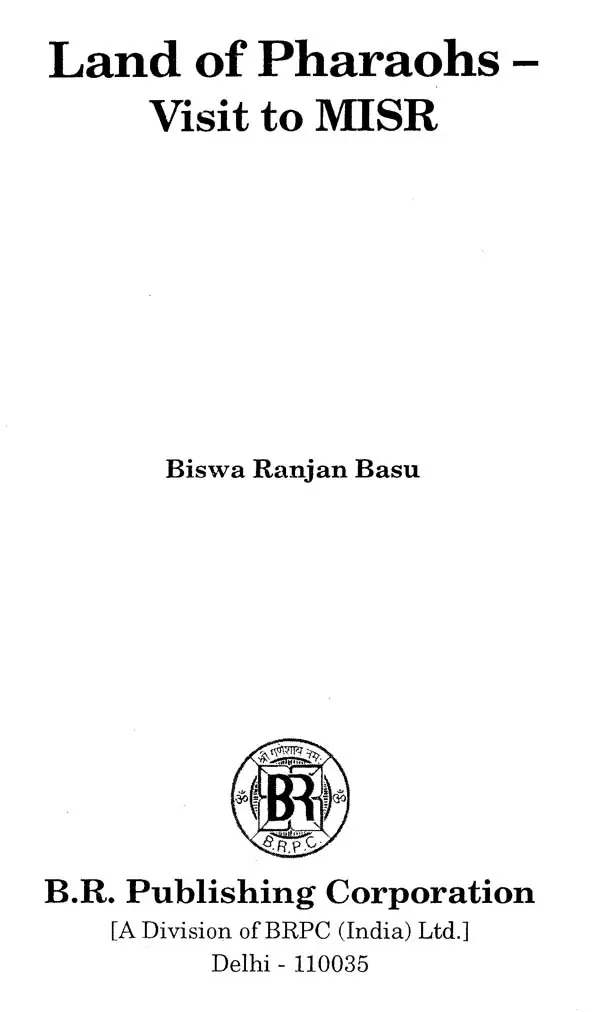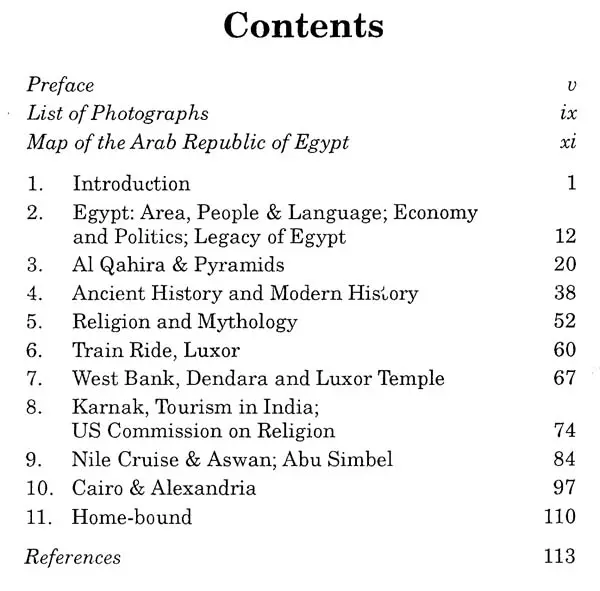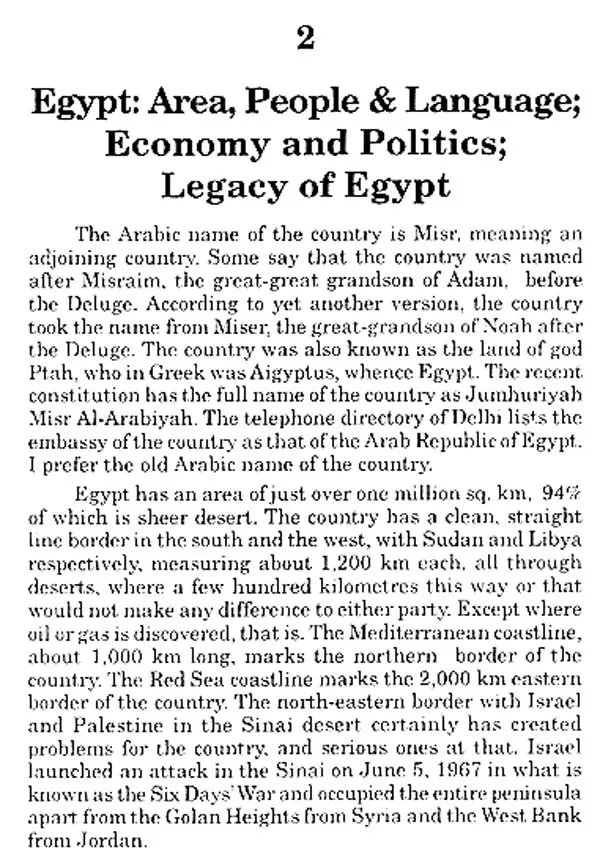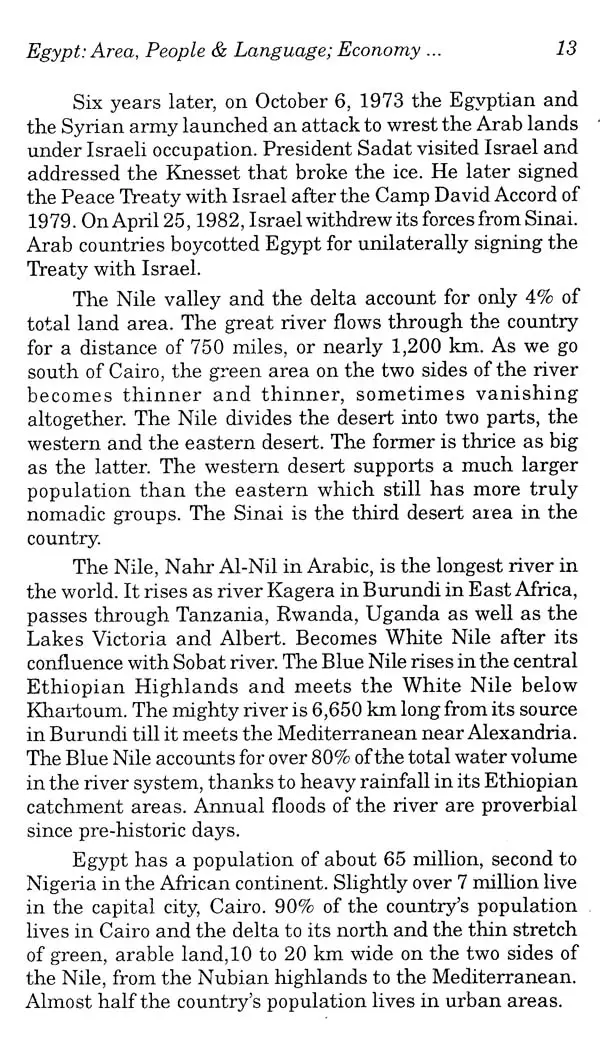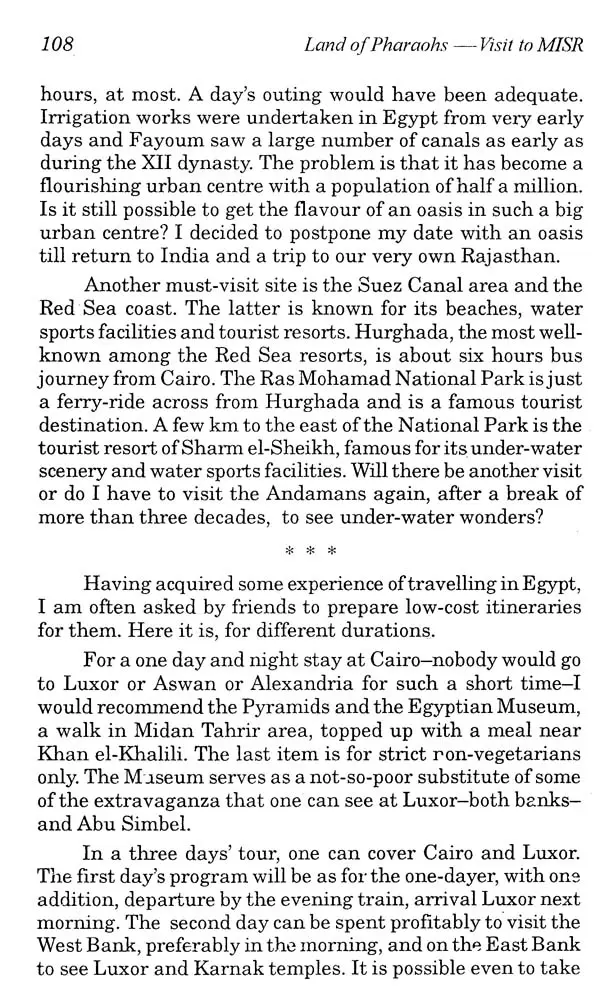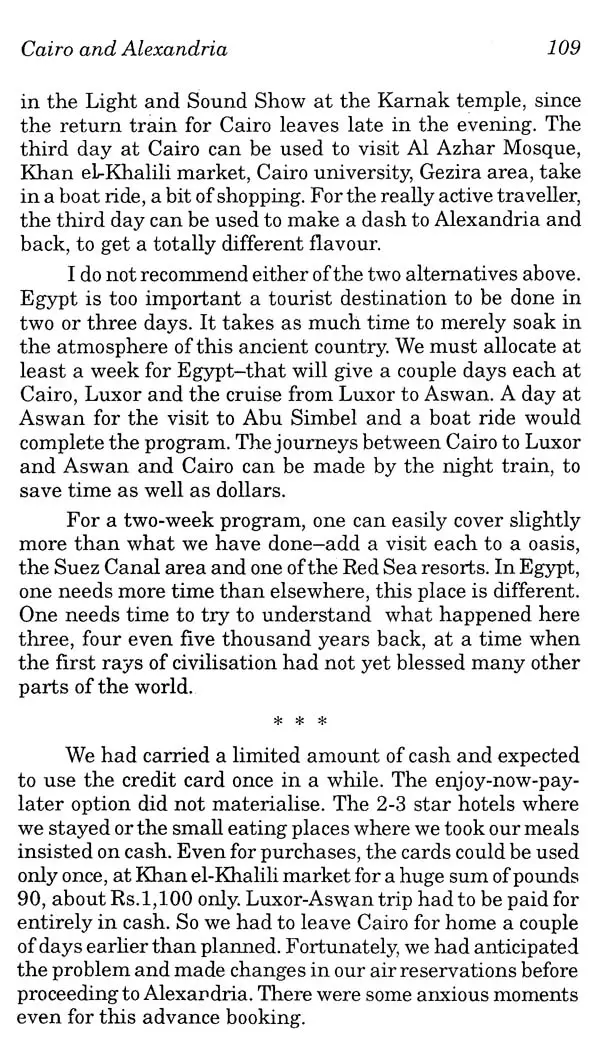 ---
We Also Recommend