Language, Ethnicity and History (Dimensions in Anthropological Linguistics)
$3360

$33.60
Tax included.
Shipping
calculated at checkout.
---
---
Book Specification
| | |
| --- | --- |
| Item Code: | UAM956 |
| Author: | H.L Shukla |
| Publisher: | B.R. Publishing Corporation |
| Language: | English |
| Edition: | 2020 |
| ISBN: | 9789388789226 |
| Pages: | 140 |
| Cover: | HARDCOVER |
| Other Details | 9.00 X 6.00 inch |
| Weight | 310 gm |
Book Description
About The Book
Today there are approximately twelve million tribal population in Madhya Pradesh Their language & behavior has become the focus of much interest, practical as well as scholarly. This timely volume deals with Central India (Madhya Pradesh) as a unit and is exclusively concerned in exploring the inter-relationship between Language and Ethnicity of the tribes in Madhya Pradesh. It has implications for India and because of its triple focus-language. ethnicity and history- it has implications for all regions-culturally and linguistically distinct-of the Third World.
The linguistic situation in Madhya Pradesh is exceedingly complicated. Besides widespread dialects, almost every district in Madhya Pradesh has languages spoken by only a few thousand people. This book will be of interest to a wide range of linguists. anthropologists, sociologists and historians, Language planners will find it of particular value and students of sociolinguistics will discover in it the relationship between language and ethnicity.
About the Author
Born in 1939, Dr. H.L. Shukla got his Ph.D. in Sociology of Modern Sanskrit Literature in the year 1964. Thereafter, in 1967 he did his M.A. Linguistic and in 1974 he was honoured with Ph.D. in Linguistic Geography. An erudite scholar, he did his D.Litt. in Socio Cultural History of Tribal Bastar, in the year 1978. He has a great number of articles and books to his credit and got them published.
His major field of research, in which his keen interests are widespread, covers psycho-linguistics, semiotics, socio-linguistics, ethno-semantics, stylo-linguistics, folk music and social and cultural history. His academic excellence has earned him numerous honours.
Preface
The beginnings of this book lie in my involvement with the study. of tribes and their languages in Madhya Pradesh, (Central India). The investigation of the tribal languages and cultures in this part of our country has a long tradition. Several studies are properly considered classics. This exploding interest in the tribes here and in India has been manifested in journal articles, census reports, books etc. I have written this book in the belief that it was time for a volume dedicated to the full range of the tribal languages and their speakers in this state and to the spectrum of a new methodological approach never thought of before-Language and Ethnicity.
While two disciplines in the social sciences anthropology and linguistics have shown a lively interest in the tribes of Madhya Pradesh, there has been a remarkable lack of interdisciplinary cooperation in this area of research. Although this perennial gaps cannot be filled simply by providing exposure to relevant approaches in neighbouring disciplines, it is hoped that a selective survey of research like this will be a first step toward more inte grated and cumulative interdisciplinary work in this area. The present volume attempts to provide just that.
Book's Contents and Sample Pages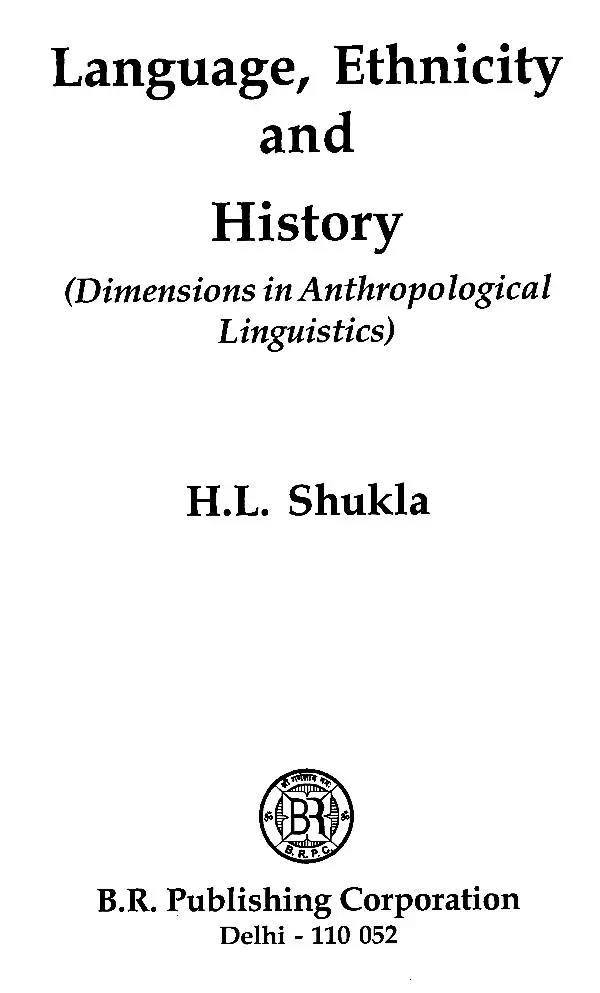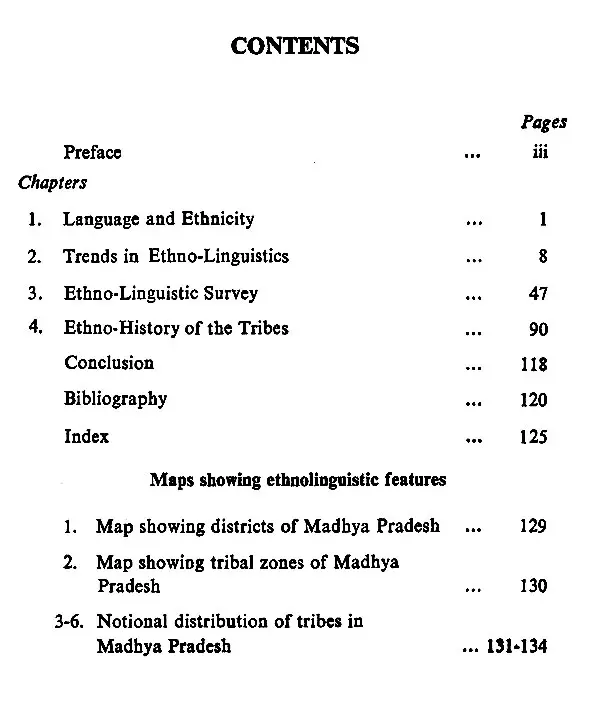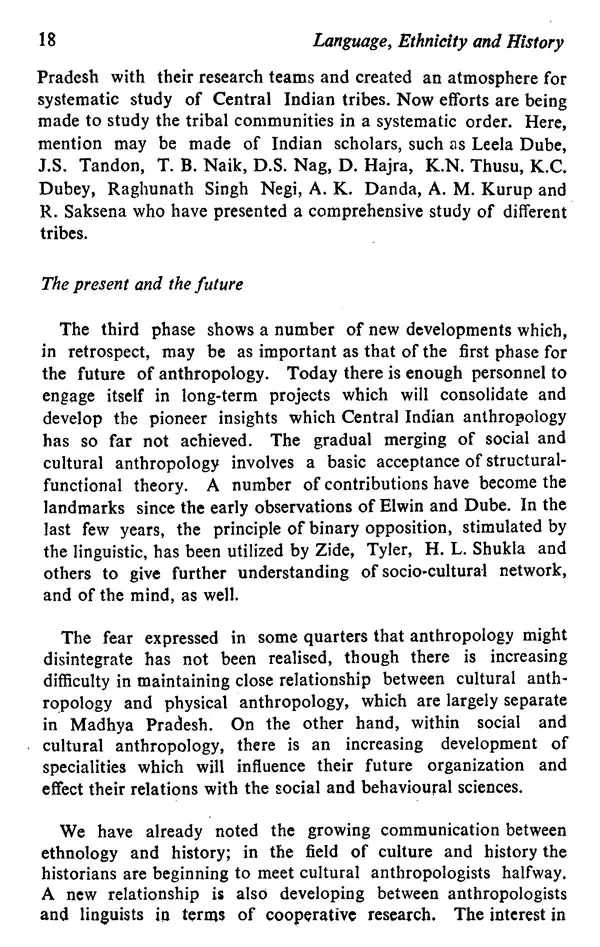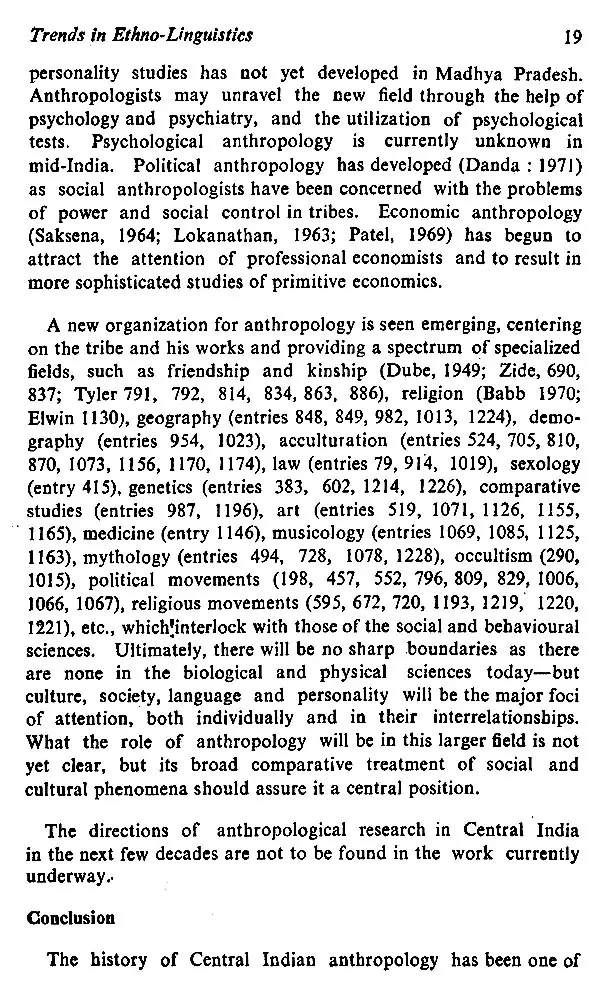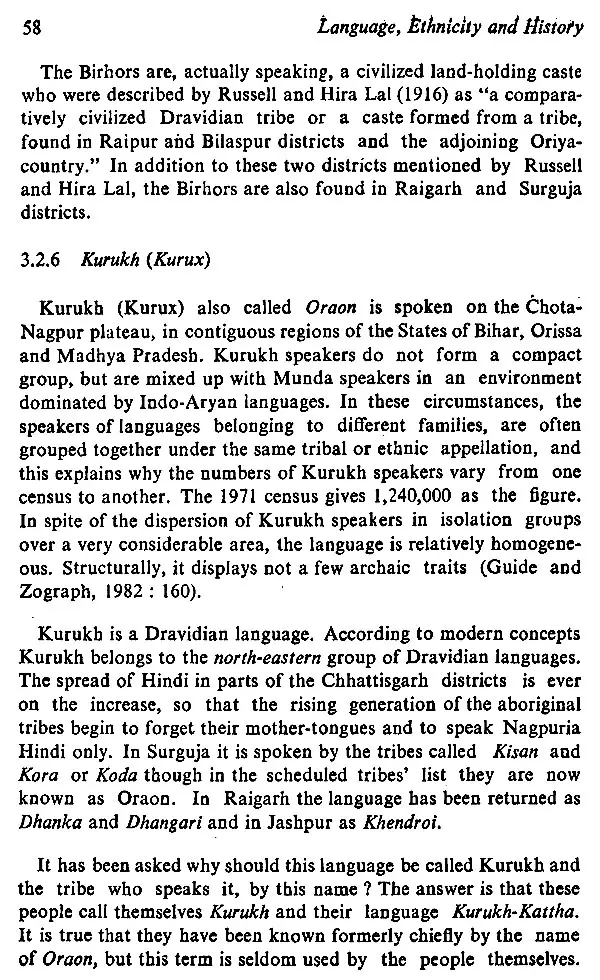 ---
We Also Recommend