Language, Thought and Reality
$2430

$24.30
Tax included.
Shipping
calculated at checkout.
---
---
Book Specification
Book Description
Preface
The present volume is part of a series called Rabindra Bharati Readings in Philosophy', a series that is devoted to publication of books on Philosophy of Language and Communication, which has its origin in UGC SAP programme in Philosophy. Thanks are due to administration of Rabindra Bharati University whose generous financial assistance has made the publication possible. Genesis has well taken care of the technical aspects of publication.
Introduction
The task of philosophy of language is to get an understanding of the elements in a triangle of the following form:
Language (Meaning)
Thought (Mind)
Reality (Metaphysics)

Speaker uses language and she uses it to describe. to command, to express one's own wish, to commit oneself under obligation: she also uses metaphors. Satire's and makes pun with words. It is hoped that philosophy of language would offer an explanation of the triad of language. thought and reality. At different points in history of philosophy one or the other member of the triad gained prominence. In the Greek period metaphysical enquiry looked as a more natural route to take in order to arrive at conclusions concerning mind and meaning. In the European tradition staring from Descartes, philosophy takes a turn toward subjectivity where the central idea has been the individual with her capacities of experiencing and reasoning. Twentieth century philosophy in the Anglo- American tradition witnesses a change in ascribing, to language considerable autonomy over other members of the triad.
**Contents and Sample Pages**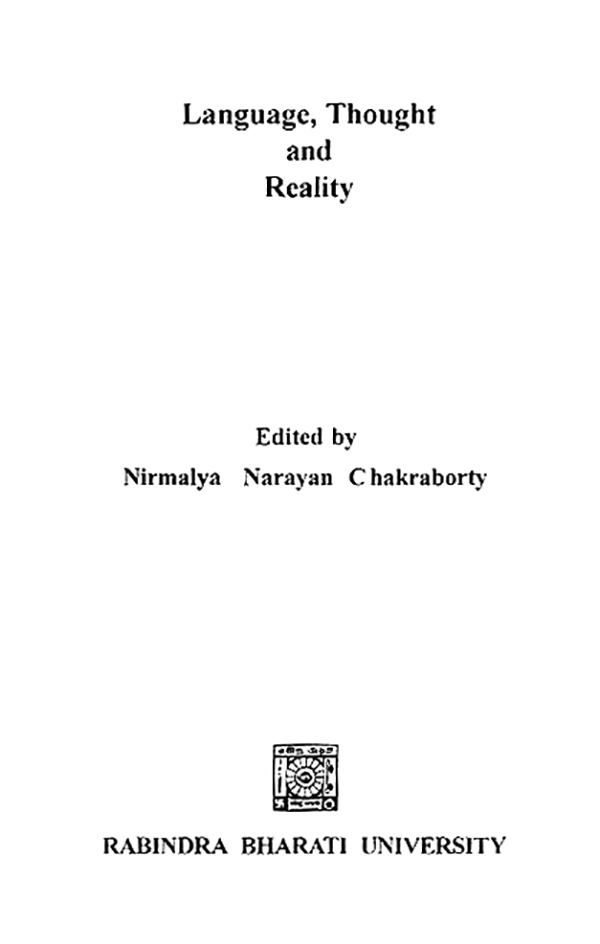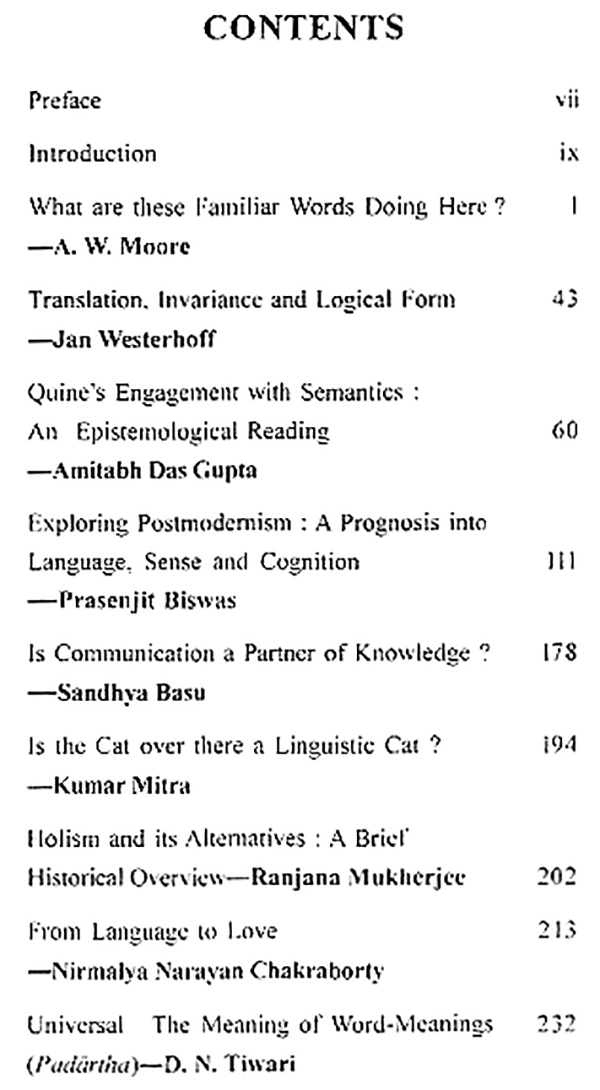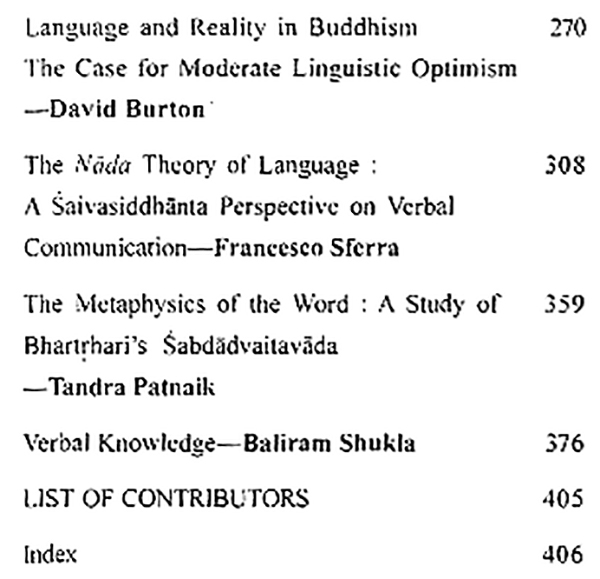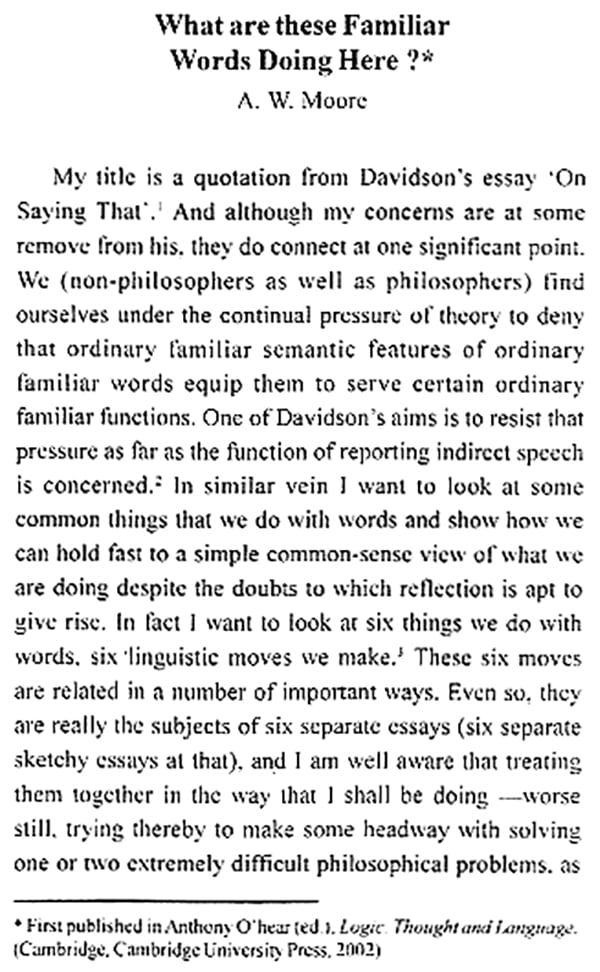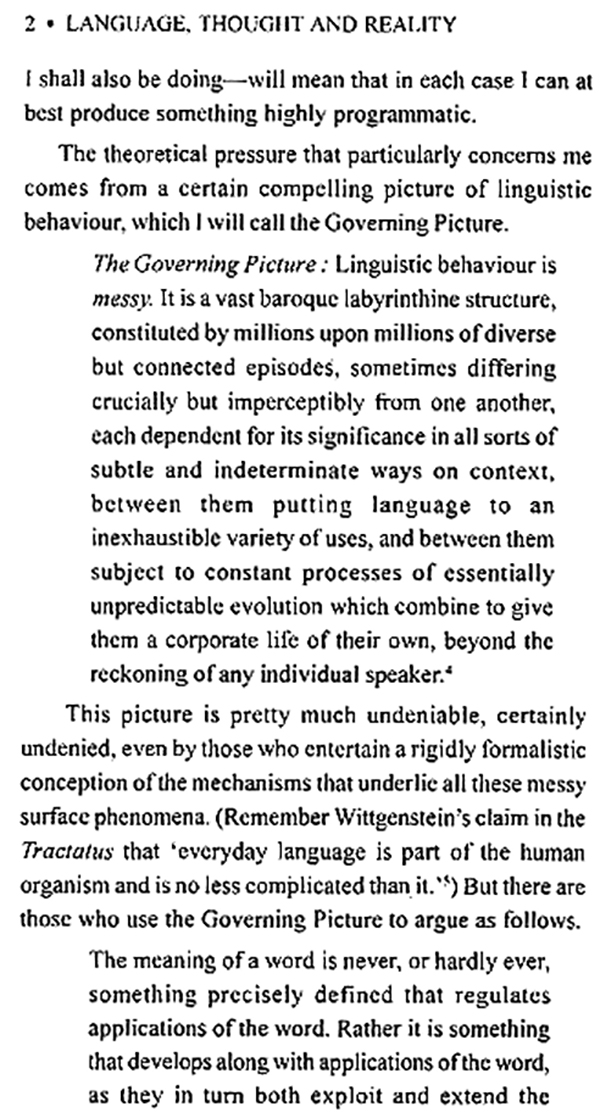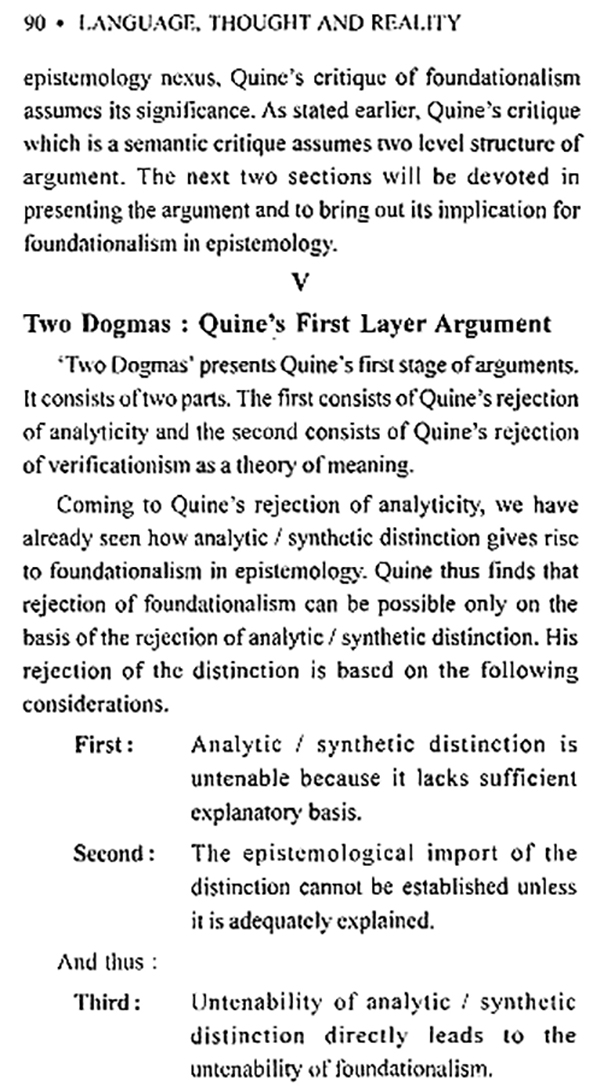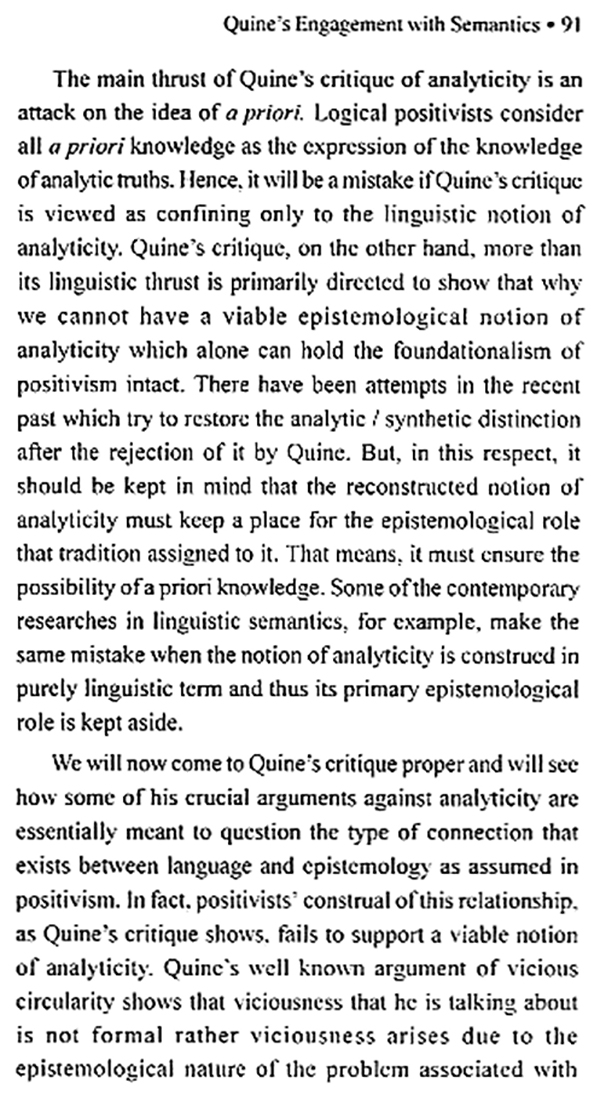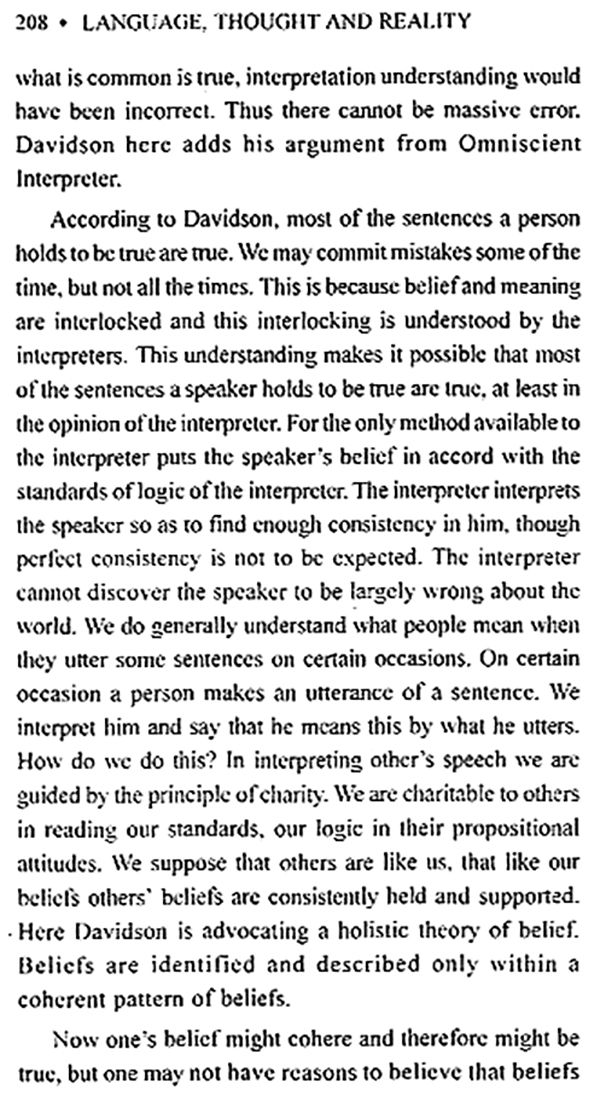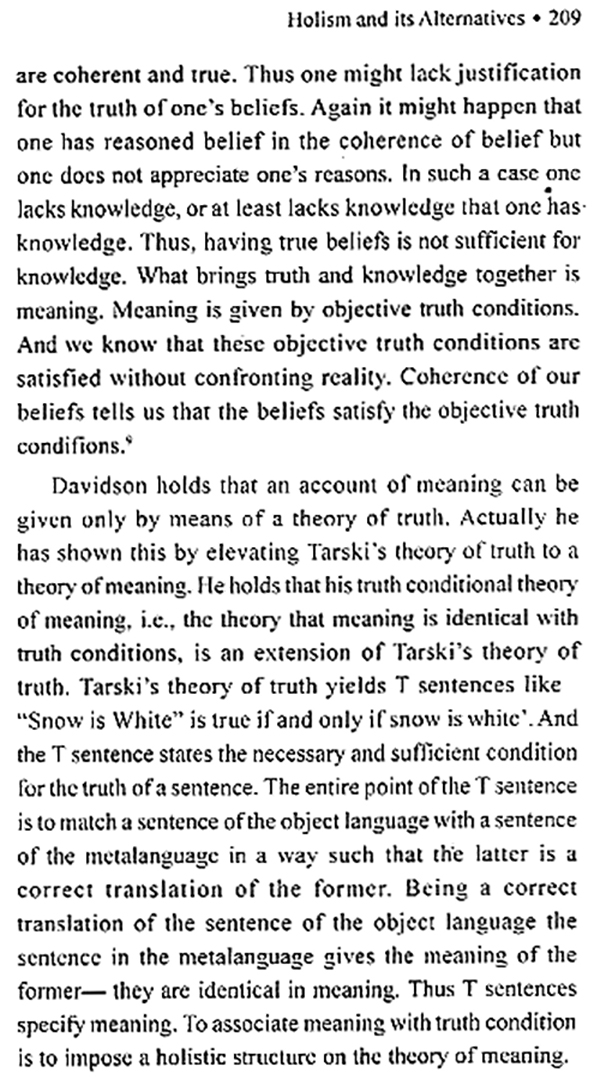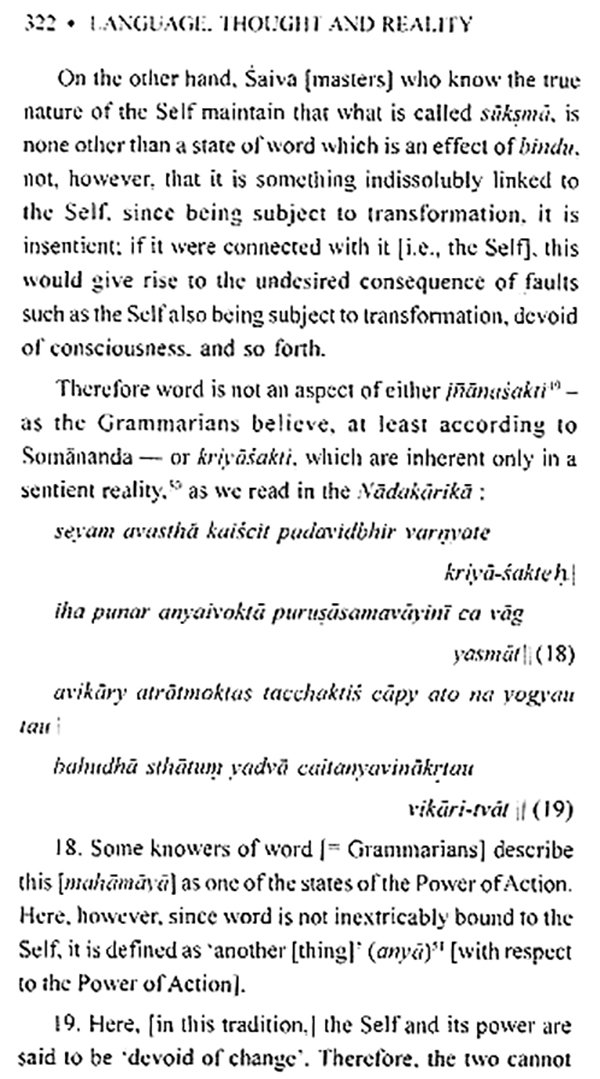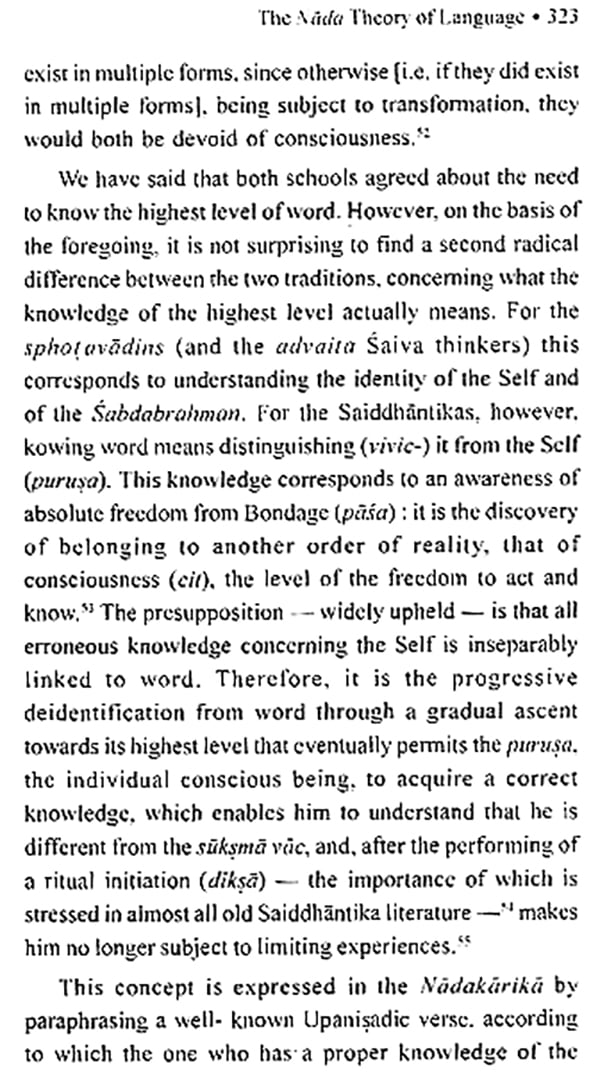 ---
We Also Recommend