Legacy of Learning
$4900

$49.00
Tax included.
Shipping
calculated at checkout.
---
---
Book Specification
Book Description
Foreword
The University of Mysore has been a premier institution of higher learning for more than eight decades now. Starting its activities in the premises of Maharaja's College in 1916 and expanding its functions on the sprawling 800 acre Manasagangotri Campus in 1960s, the University has made significant strides and has accomplished phenomenal growth and development. Currently, more than 60 Postgraduate programmes from Anthropology to Zoology are run on the main campus of Gangotri and at the two Postgraduate Centres in Hassan and Mandya. Some of the new additions are in the field of Information Technology, Bio-technology and Management Sciences. The thrust is on socially relevant and Career-oriented courses. Introduction of Self-financing Schemes, Establishment of a Centre for Information Science and Technology, Accreditation by the National Assessment and Accreditation Council with Five Star grading, renovations of precious heritage buildings. and establishment of a National Centre for the History of Science are but a few examples that reflect the present activity. In consonance with its hoary tradition and reputation for excellent teaching and learning, the University of Mysore has been blending consolidated conventional disciplines with emerging fields. Hence, plans are afoot to establish a full-fledged Centre for International Programmes, a Center for Career Development and Student Placement, an Institute of Indigenous Knowledge Systems, among other activities. It is but natural that we focus not only on the present and future. strategies, but as well provide a glimpse of the journey that we have undertaken in the past. A large number of our former faculty, millions: of alumni and the general public certainly have high expectations of and aspirations for this great institution. Therefore, the "Legacy of Learning" is envisaged to be a window through which one could peep into the academic history of the University from the 20th to the 21st Century.
Introduction
University of Mysore has grown in many directions since its founding in 1916 The present status of the University is the result of hard work, commitment and dedication of many men and women of eminence. distinctive vision and individuality of M.V. Nanjundayya, Sir Brajendranath The Seat E.P. Metcalfe. V.L. D'Souza, K.V. Puttappa, N.A. Nikkam, K.M. Panikar, K.L. Shrimali. D. Javaregowda, D.V. Urs, K.S. Hegde, and others have been the brick and mortar of the edifice of this university. Scholars of keener intellect and Kinder bearts, leading lights and guiding spirits who enabled this University to reach its resplendent heights to be located on the world map of illustrious institutions include Sarvepalli Radha Krishnan, M. Hiriyanna, K.T. Shah, J.C. Rollow, A.B. Mackintosh, B.M. Srikantaiah, W.G. Eagleton, M.V. Gopalaswamy. AN. Moorthy Rao. G.P. Rajarathnam, D. Javaregowda, S.V. Parameshwara Bhatta, C.D. Narasimhalah, M.T. Narayana Iyengar, C. Chandrashekar, K.M. Shafeeulla, M. Sheemasena Rao. R.P. Mishra, M. Ramarao, B. Sheik Ali, A.K. Ramanujan and a host of others. The University has produced men of great eminence in all spheres and its alumni have spread globally. Great men of letters like Kuvempu, 5.M. Shree, U.R. Ananthamurthy, S.L. Bhyrappa, R.K. Narayan: the famous cartoonist R.K. Laxman; noted statesmen like C. Rajagopalachari, Srikanta Datta Narasimha Raja Wodeyar, Shanthaveri Gopala Gowda. H.C. Tulasidasappa, Rajshekara Murthy. Gurupadaswamy, B. Rachaiah, D. Devaraj Urs, S. Bangarappa, J.H. Patel, S.M. Krishna, V. Sreenivasa Prasad, Siddaramaiah, Motamma, 8. Somashekar, H. Vishwanath, B.K. Chandrashekar, M. Mahadeva, H.C Mahadevappa, N. Rachaiah, T.N. Narasimhamurthy: famous artists like R Vishveshwaran, R. Sathyanarayana, V.S. Sampath Kumaracharya, Vasundhara Doreswamy; renowned scientists like C.N.R. Rao, B. Sajeeva Rao, B.R. Seshachar: successful enterprenuers like N. Narayana Murthy, R. Guru, B.N. Bahadur: international sportspersons like E.A.S. Prasanna, Akhande, Reeth Abraham, M.P. Ganesh, Javagal Sreenath, E.M. Muthaiah and many others form part of our large alumni.
**Contents and Sample Pages**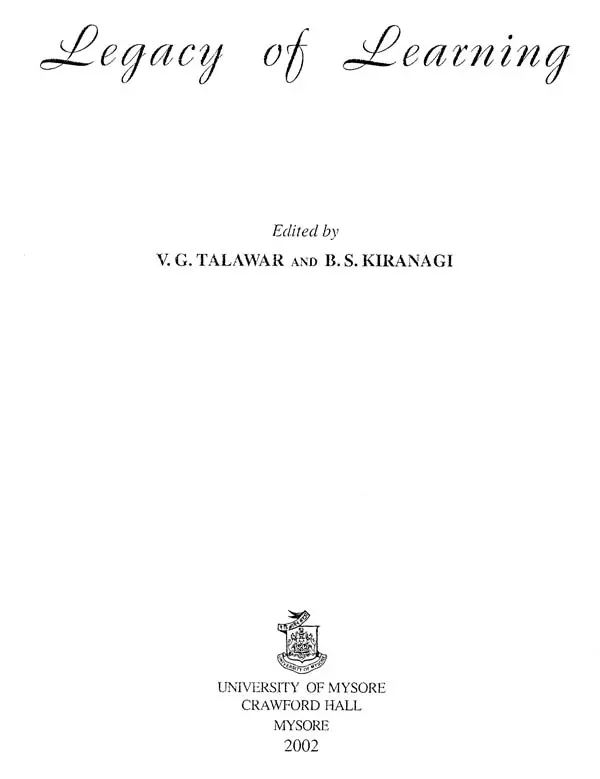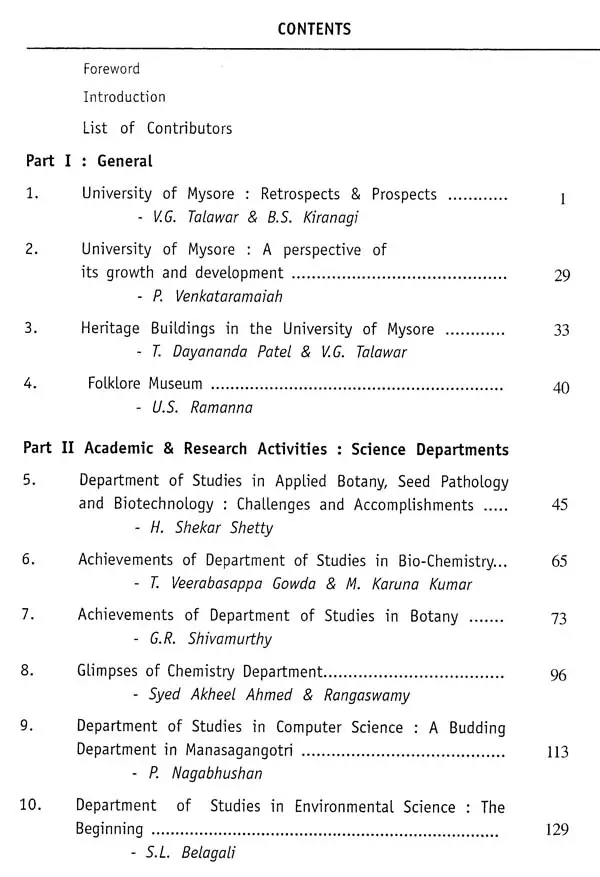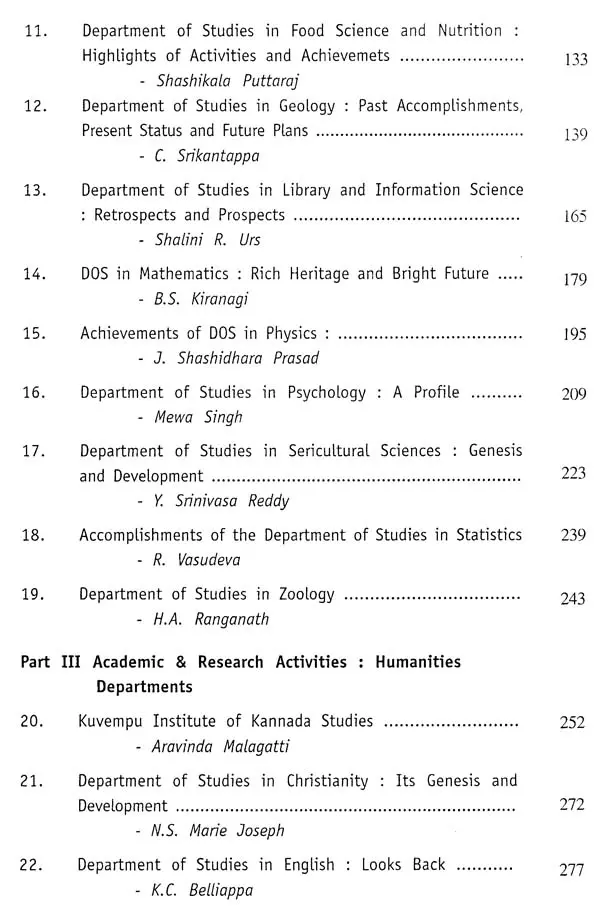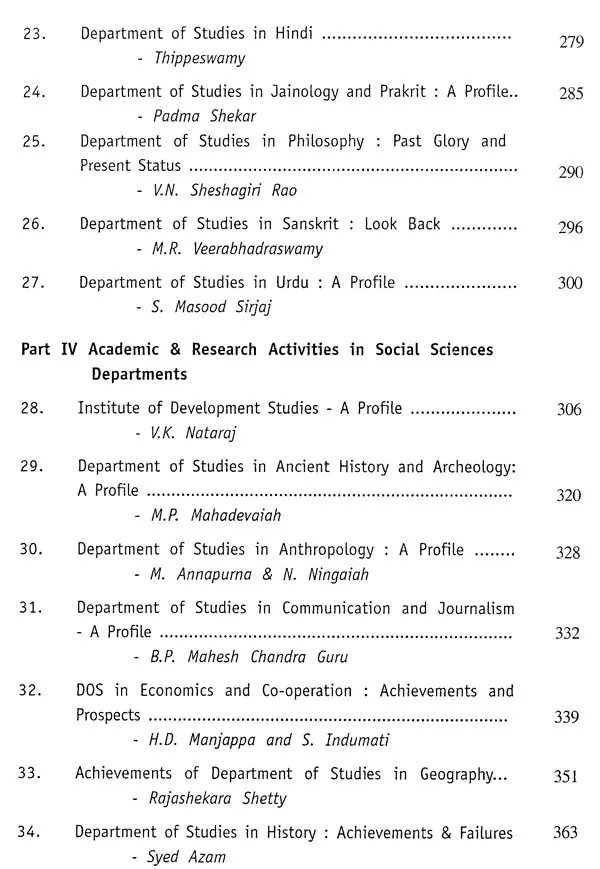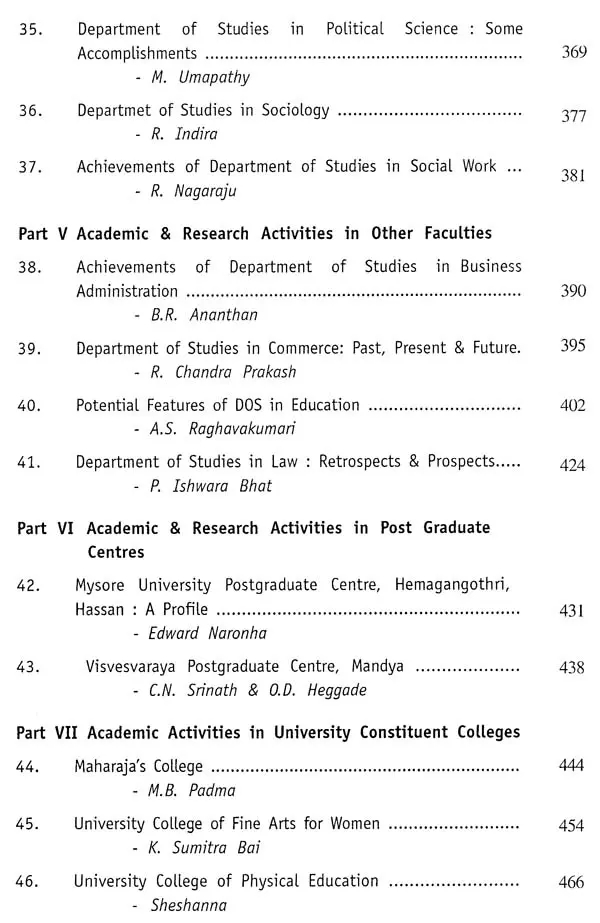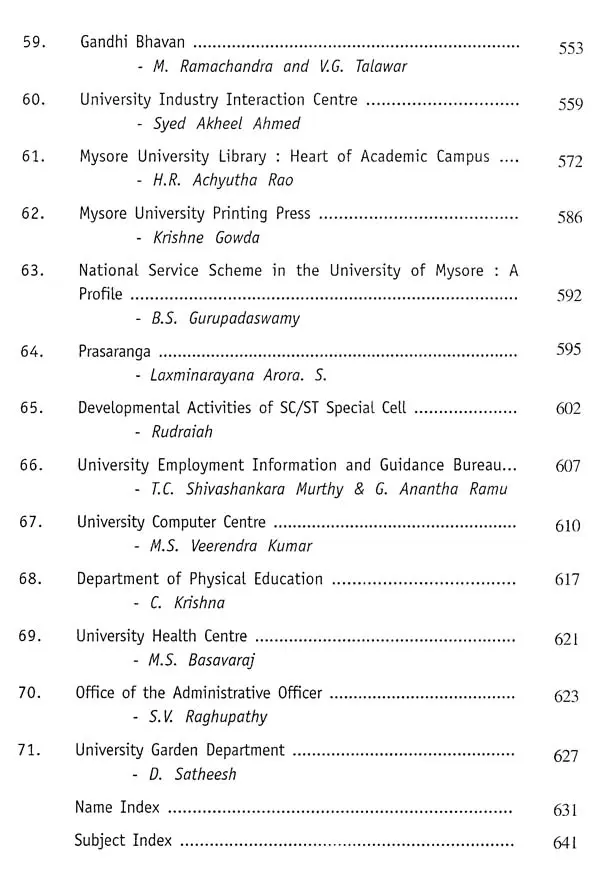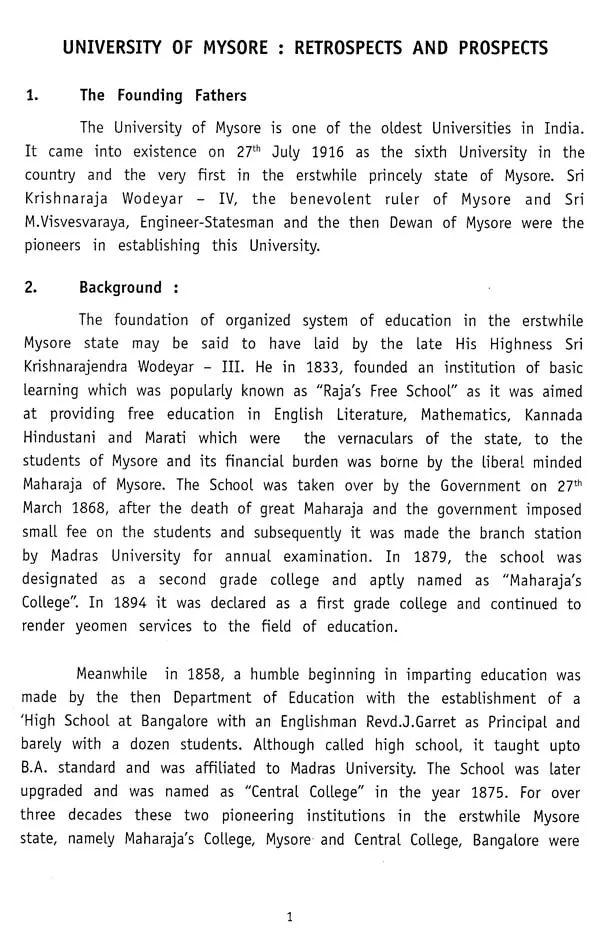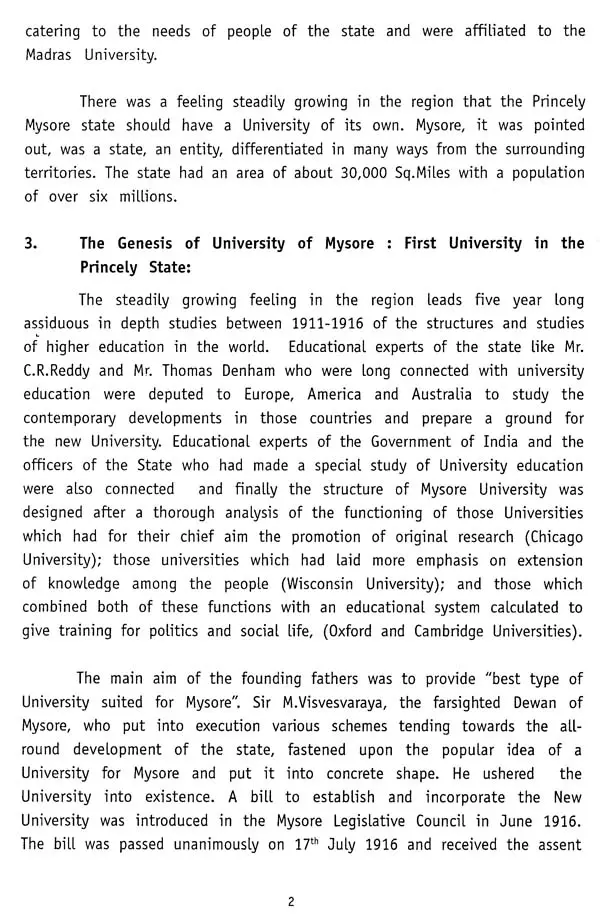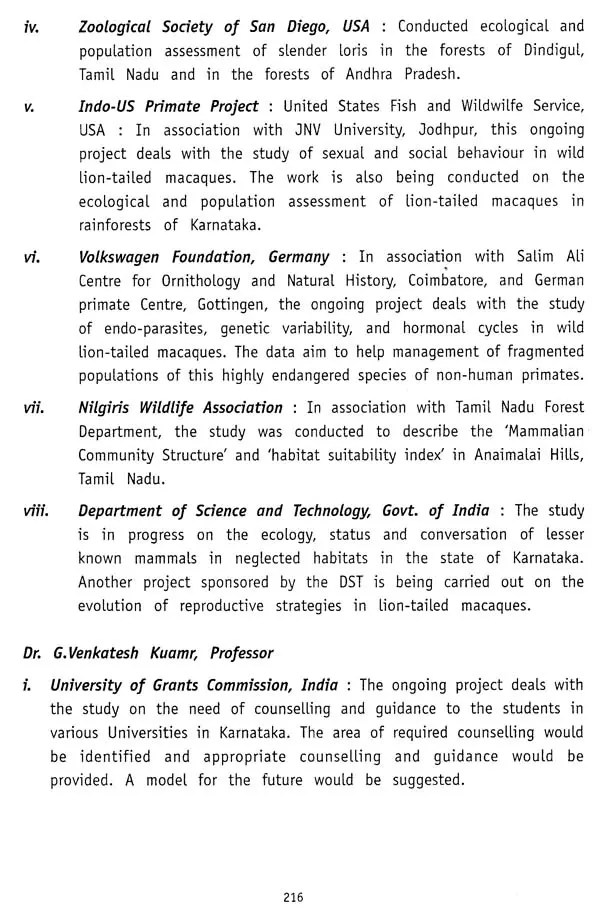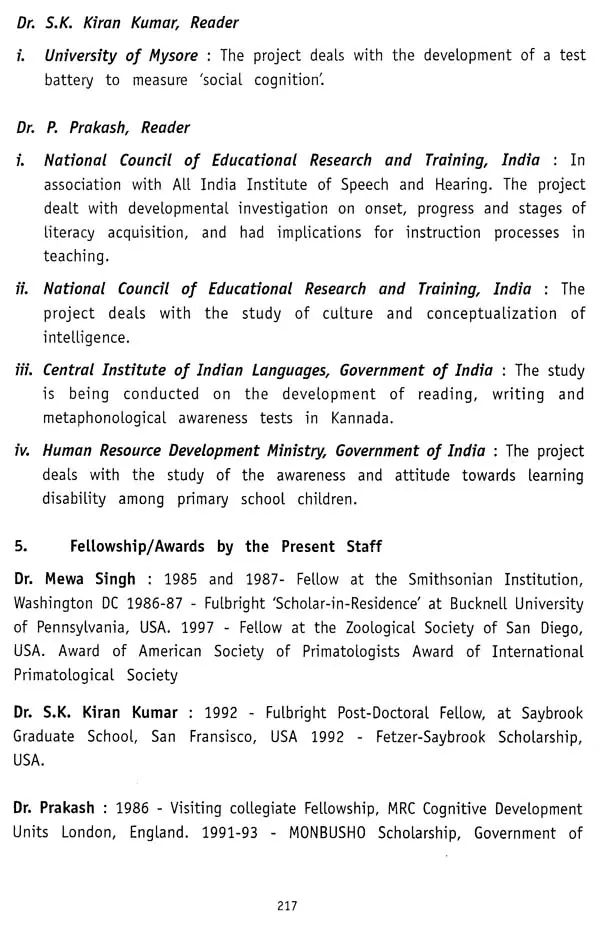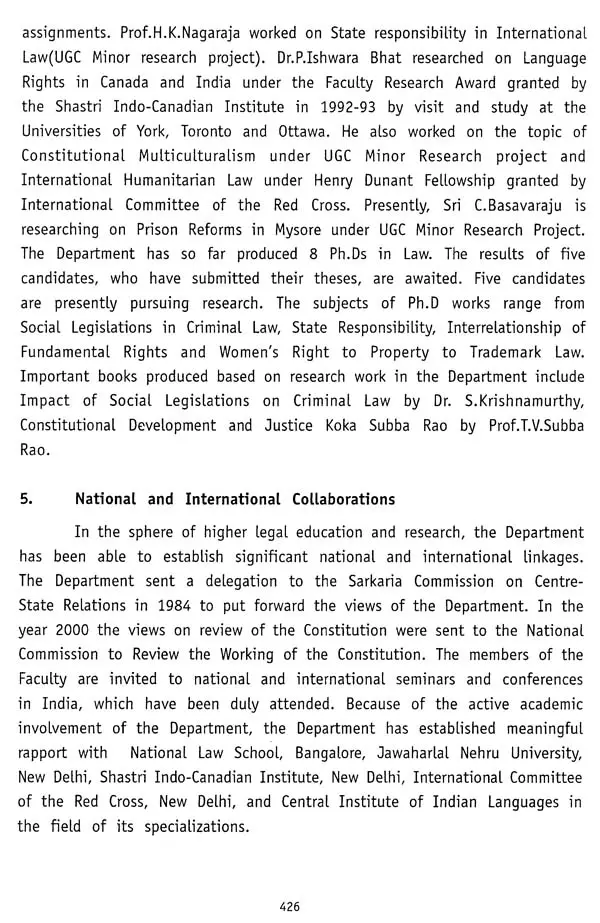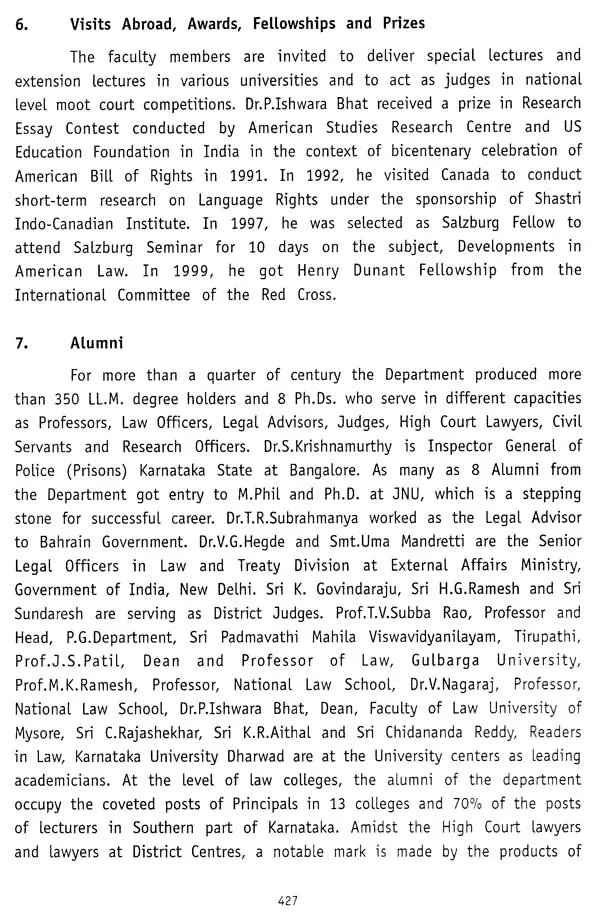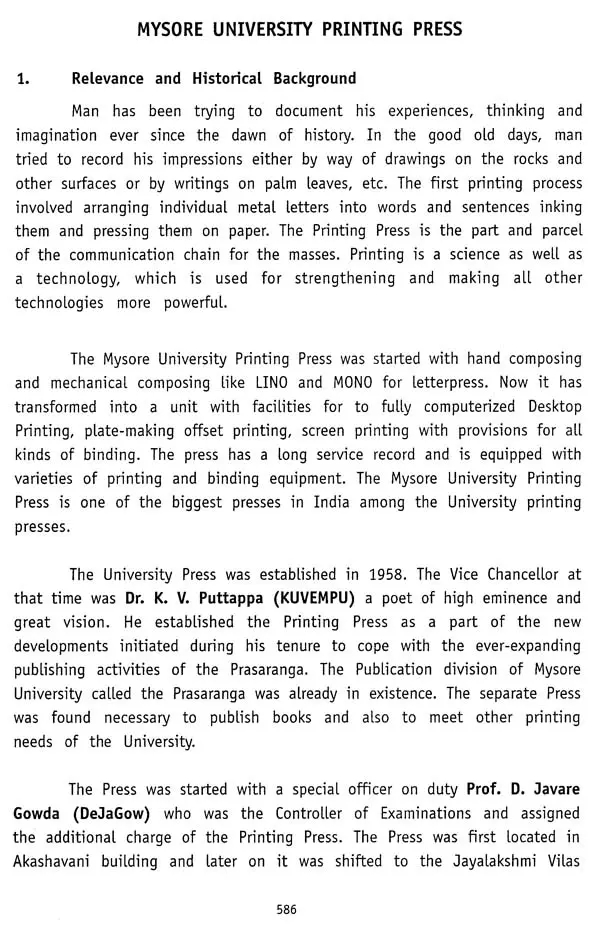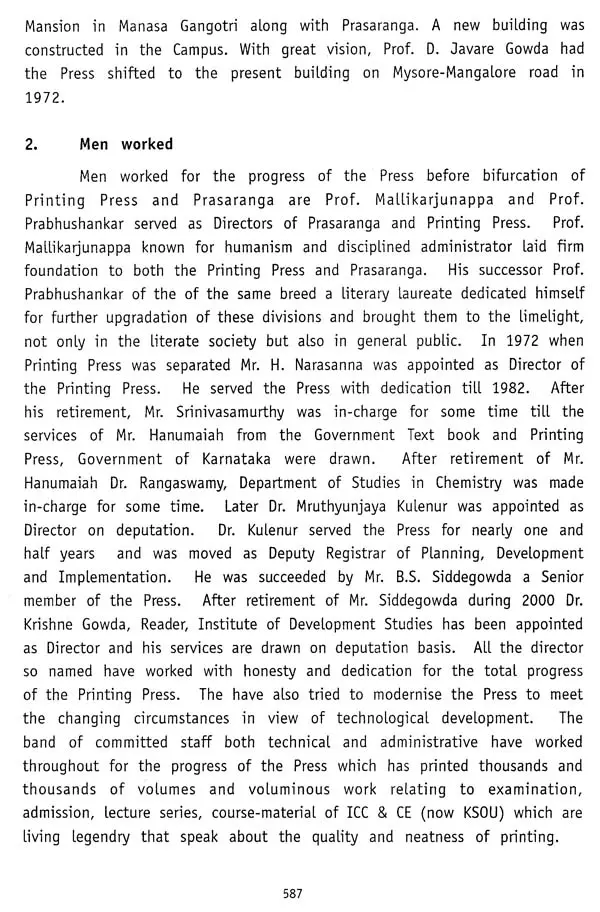 ---
We Also Recommend