The Legends of the Upanisads with Special Reference to Chandogya and Brhadaranyaka: A Philosophical Study
$3800

$38.00
Tax included.
Shipping
calculated at checkout.
---
---
Book Specification
| | |
| --- | --- |
| Item Code: | UAK653 |
| Author: | Bagmita Sandilya |
| Publisher: | Punthi Pustak, Kolkata |
| Language: | English |
| Edition: | 2022 |
| ISBN: | 9789381209479 |
| Pages: | 200 |
| Cover: | HARDCOVER |
| Other Details | 8.50 X 5.50 inch |
| Weight | 330 gm |
Book Description
Preface
The Upanisads are regarded as the store-house of the deep penetrating thoughts of the seers. They preach wisdom accumulated through living experiences and not with some mere illustrations. For them, the Vedic hymns serve as the rich background of demonstrate human wisdom to the fullest extent. The thoughts bestowed upon the Upanisads, hold a unique position among the entire philosophical speculations of Hinduism. They alone raise the sleeping instinct and awareness of the eternal status, the concept of Brahman'. This concept of Brahman or Atman is the cordial theme of the Upanisads. The Upanisads have Brahman with Atman. Many prominent scholars like Maxmüller, Deussen, Hume, Radhakrishman and others have dealt elaborately with the philosophy of the Upanisads in their works. Some scholars like Jogeswar Sharma etc. have discussed about the education system and literary beauty of the Upaniṣads. However, we notice that in most cases, those profound teachings of age old vitality are delivered through some simple yet interesting legends. The concept of Brahman is clarified with so many similes and examples in many a legends of the Upanisads. However one such attempt has come to our notice to study the legends of the Upanisads directly. So, it is felt that a study of the legends of the Upanisads will be fruitful in order to grasp the deep and mysterious teachings of the Upanisads.
**Contents and Sample Pages**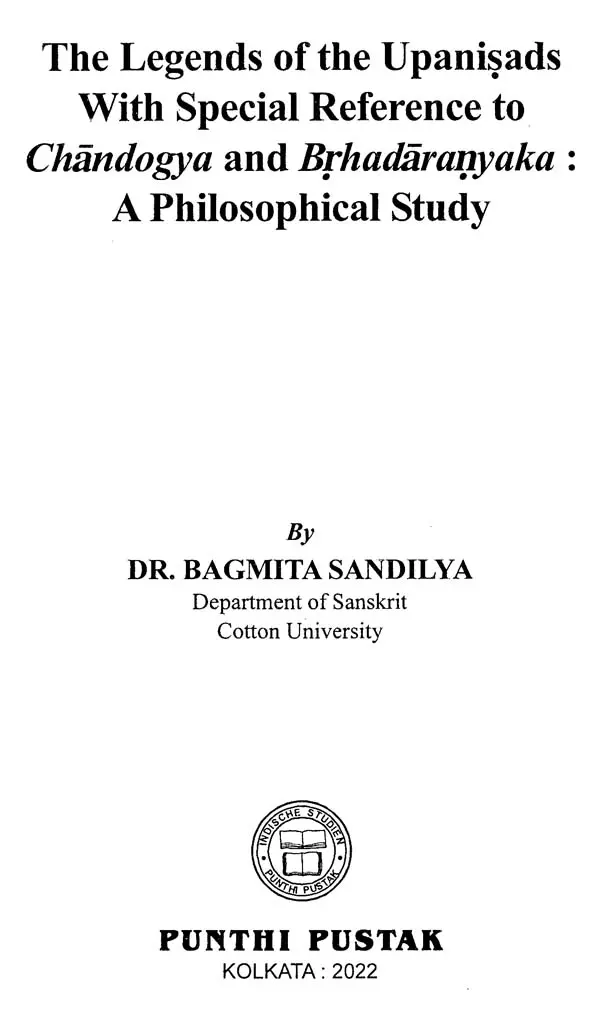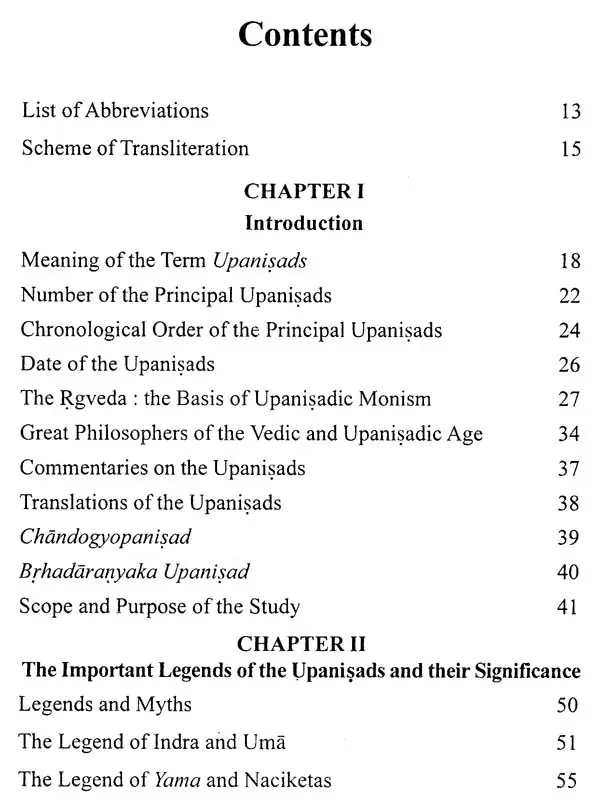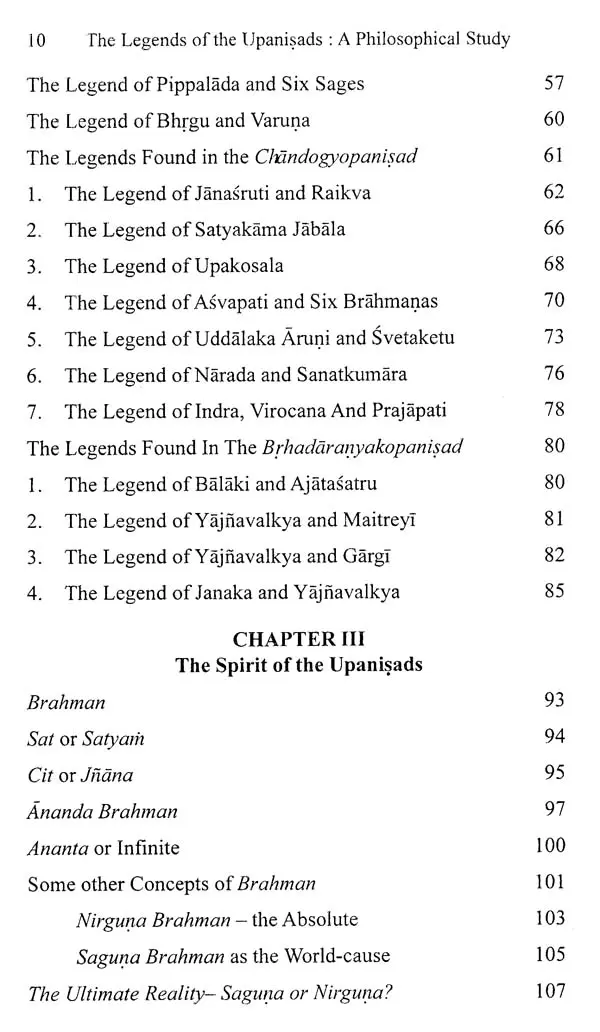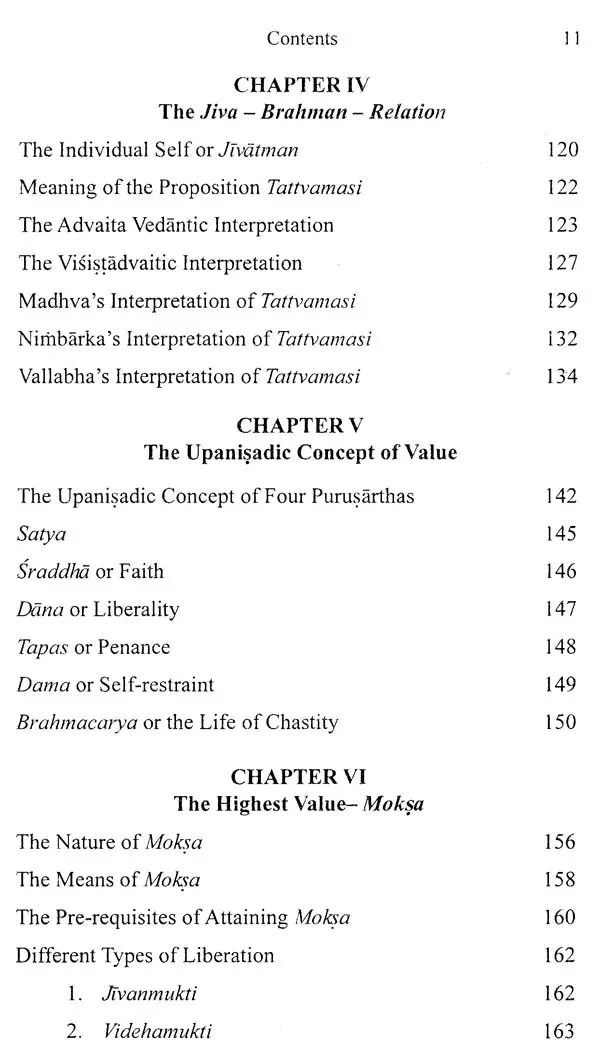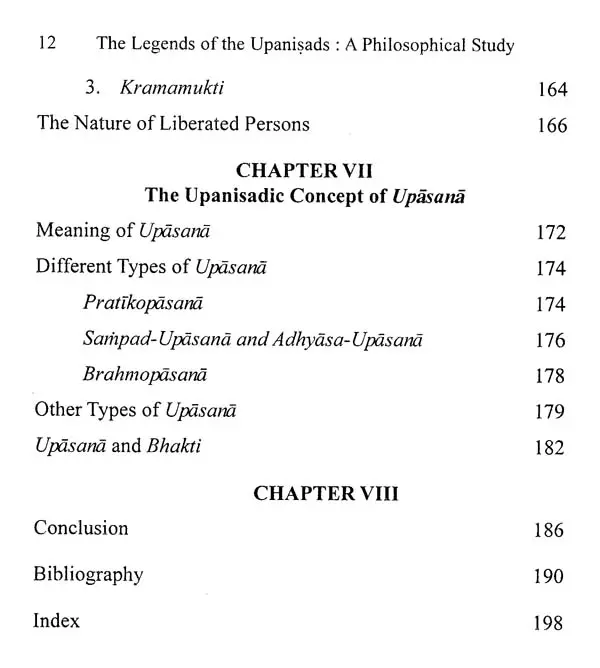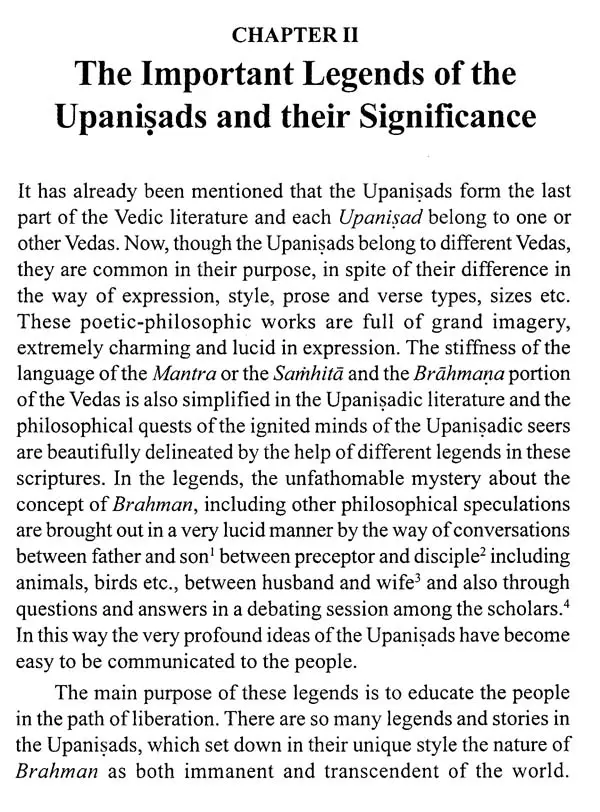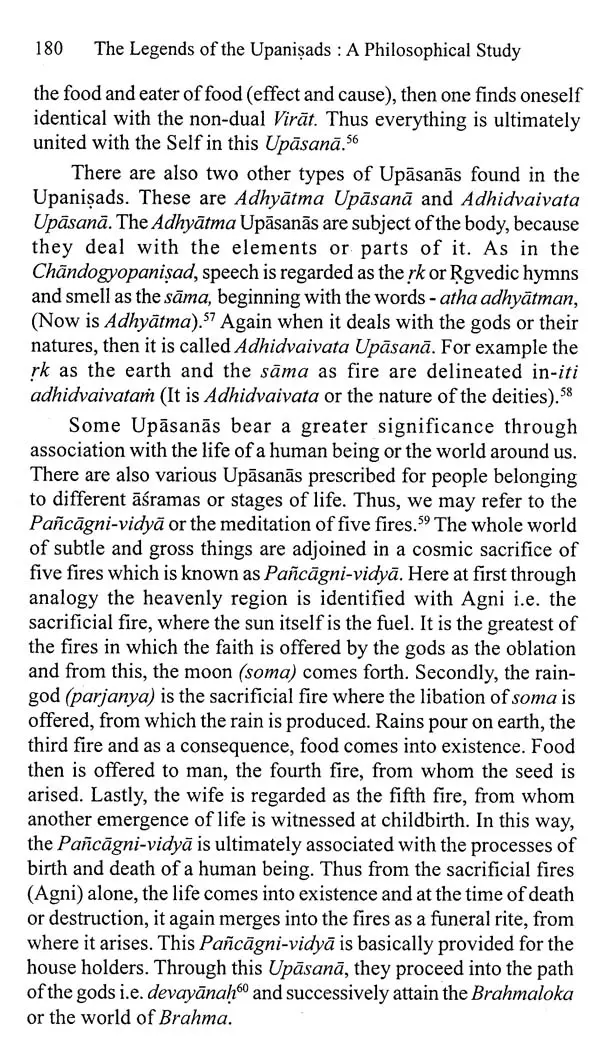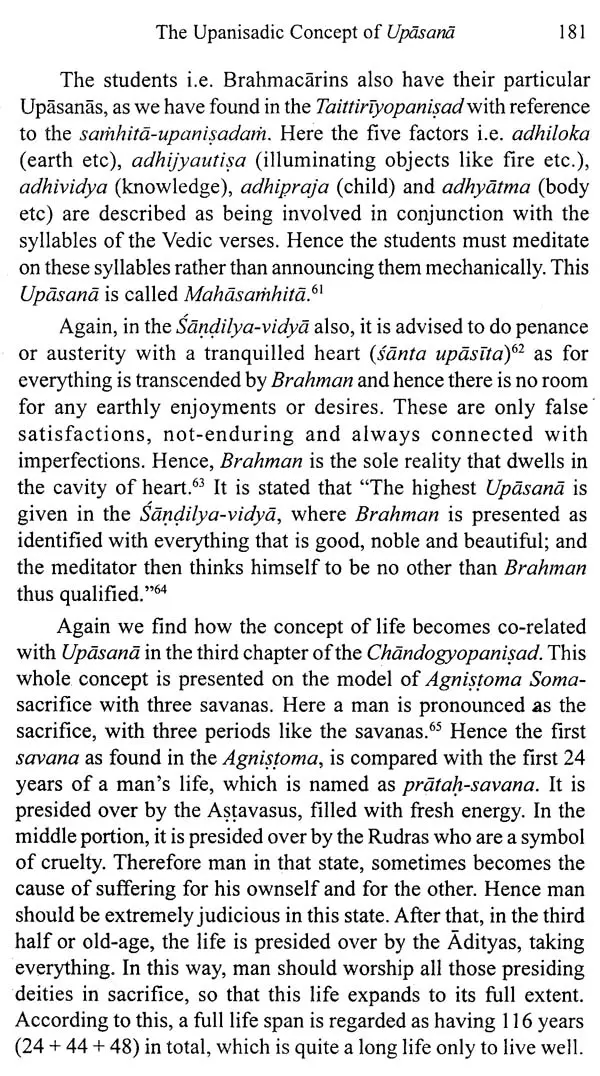 ---
We Also Recommend