Literature and Epigraphy of Tamil Nadu
$4240

$42.40
Tax included.
Shipping
calculated at checkout.
---
---
Book Specification
| | |
| --- | --- |
| Item Code: | UAO084 |
| Author: | A. Krishnan |
| Publisher: | Bharatiya Kala Prakashan |
| Language: | English |
| Edition: | 1998 |
| Pages: | 144 |
| Cover: | HARDCOVER |
| Other Details | 10.00 X 7.50 inch |
| Weight | 620 gm |
Book Description
About the Author
Dr. A. Krishnan M.A., M.Ed., Ph.D., born in 1948 has made his presence felt in the field of epigraphy and literature by comparing the two primary sources. He had two books to his credit. The first book Kalvettil Valviyal (1991) received the Tamil Nadu Government State Award and the second book Tamilar Panpattiyal (2 vols. 1992 nad 1994) received the best book award of the Bharathi Tamil Sangam. These awards stand as a testimony for his involvement in this field. To augment his study further, he got his Diploma in Telugu from Central Institute of Indian Languages, Mysore, His multifaceted interest is reflected in his approach by the training at Centre for Cultural Resource Training, New Delhi.
Foreword
In the present book Literary and Tamil Epigraphy, a serious and fresh attempt is made to integrate the materials found in Tamil inscriptions and literature of the thirteenth century. The materials are analysed with care and sincerity and the proper understanding of the basic structures of the matter is visible throughout the study. A brief review of Tamil inscriptions with their various components can help immensely the general readers. A brief note on the literature with their utility and scope for the better understanding of their relation with the inscription too can help to absorb the good things found in both the disciplines. The study on the transformation of certain Sanskrit forms into Tamil, sentence structure, word formations, proverbs, phonetic and dialectical variations are indeed a great help for linguistics. The value of inscription and literature as a source of understanding the social fabric of the early Indian history is well established throughout this well planned presentation.
Preface
Numerous studies have been undertaken by scholars in respect of the analysis of Tamil inscriptions. Similarly studies pertaining to select works of Tamil literature have also been made. But the present work is an attempt to compare the material found in Tamil inscriptions and Tamil literature of the thirteenth century. Stray attempts to compare the two have also been made. Prof. T.P. Meenakshi Sundaran has in book 'History of Tamil Language' dealt with this aspect pointedly in his brief chapter on Pallava, Pantiya, Cola and Nayaka times (pages 177 ff.) Dr. A. Velupillai studied eleborately 'The Dialects in inscriptional Tamil' covering the period sixth century to twelth century. His approach and method were found to be useful to me in my work. Messrs. S. Agesthialingom and S.V. Shanmugam have, in their book 'The Language of Tamil Inscriptions 1250-1350 A.D.' analysed epigraphical material. This work dealing with inscriptions only was also greatly helpful.
**Contents and Sample Pages**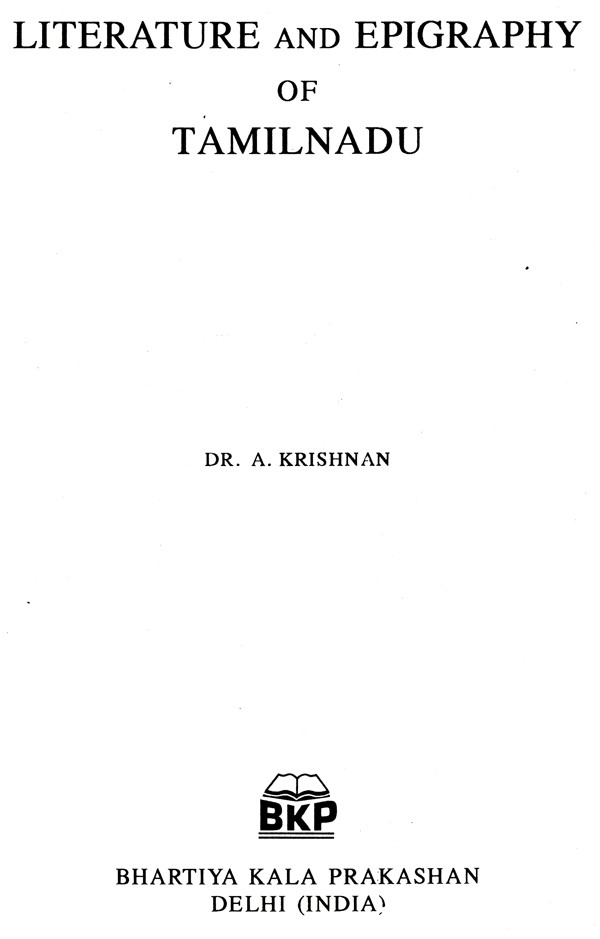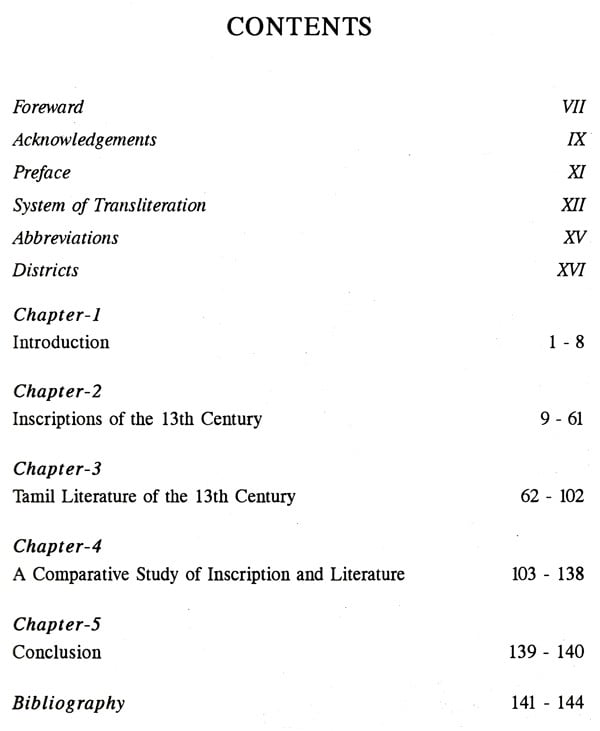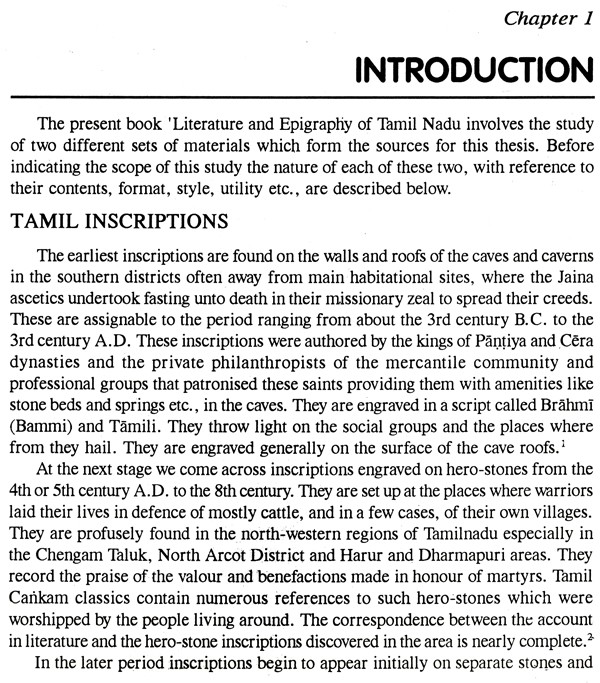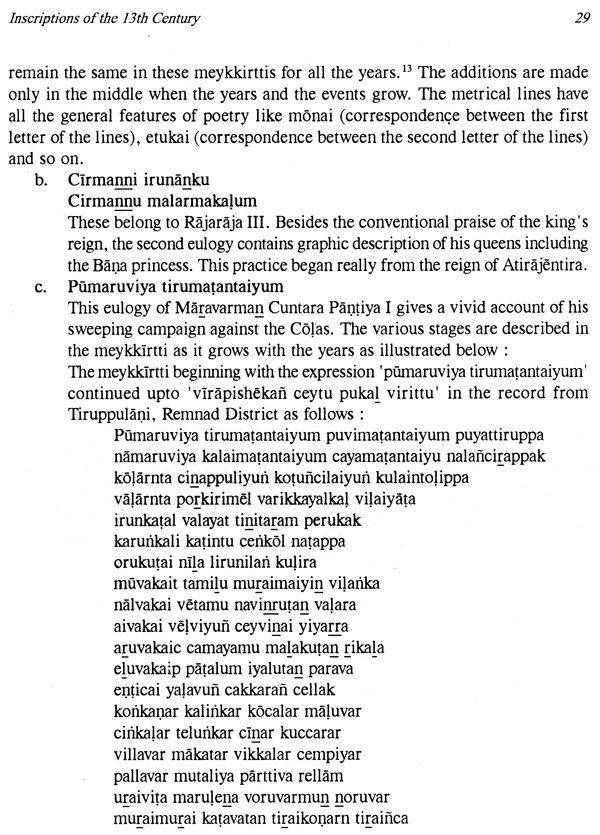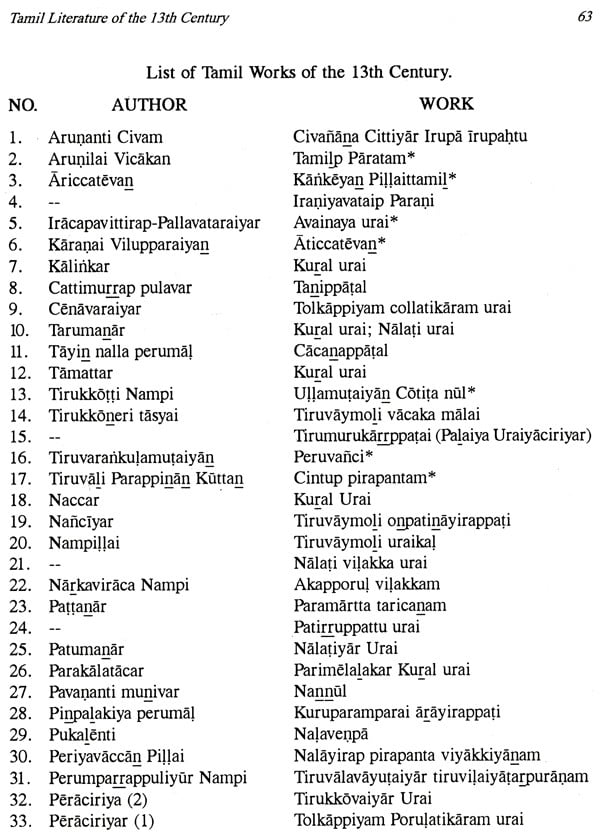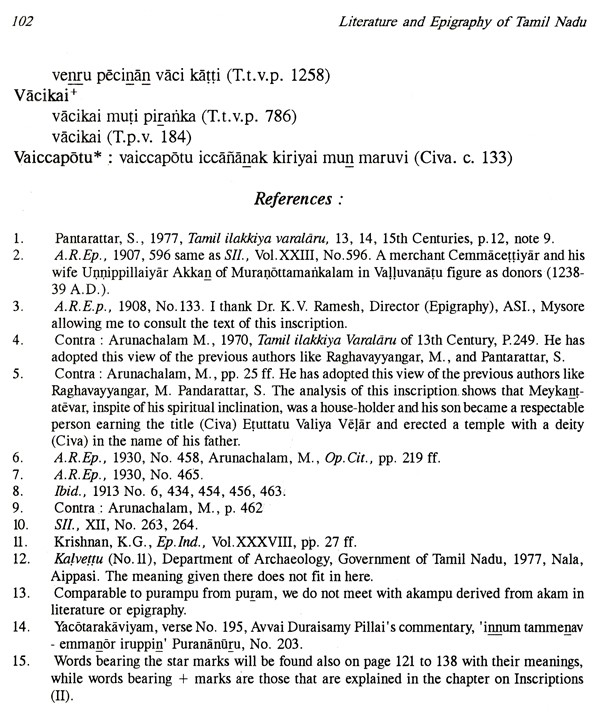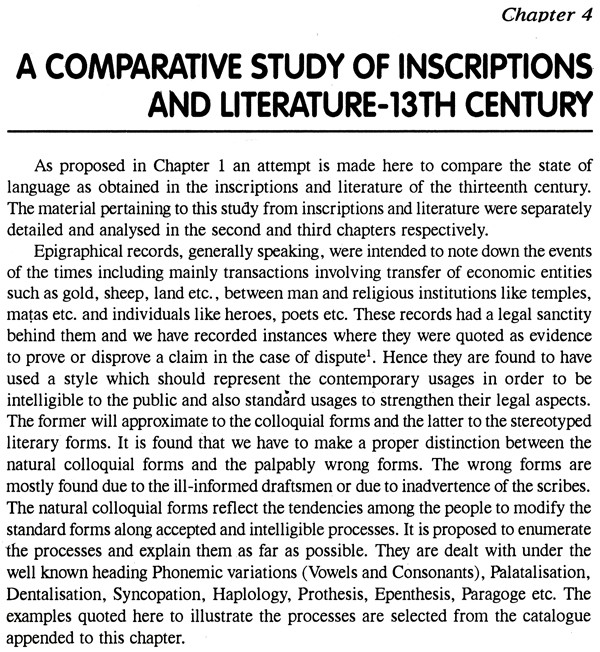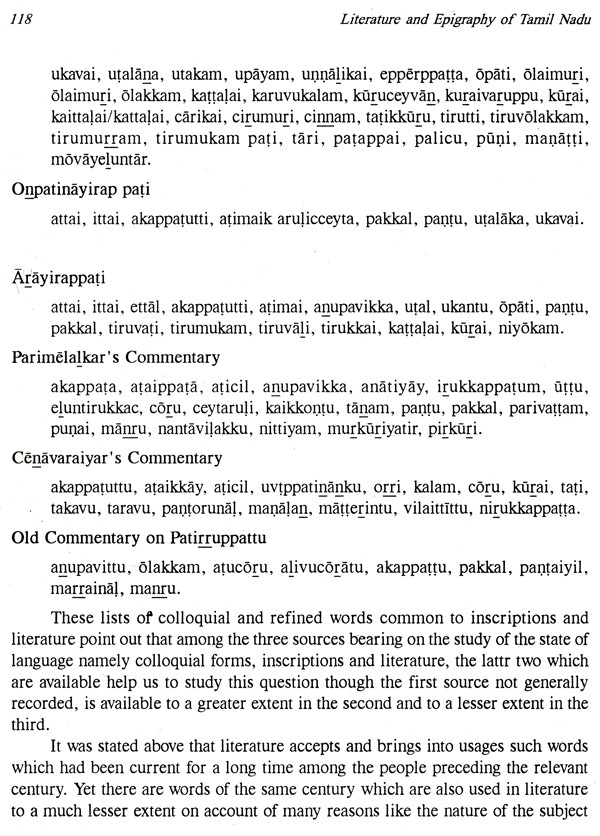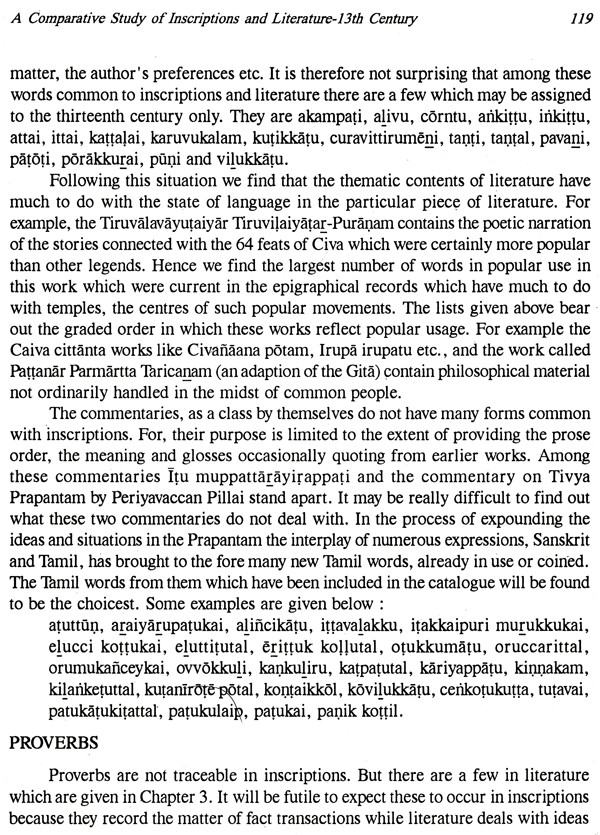 ---
We Also Recommend