Mahamati- The Supreme Wisdom
$2000

$20.00
Tax included.
Shipping
calculated at checkout.
---
---
Book Specification
Book Description
AUTHOR'S PREFACE
Introducing Mahamati Prannath to the readers of the present generation is not an easy task. As he was born in an age of religious intolerance of Aurangzeb, it is natural to conclude that much of what he conceived in his time ought to have become out of fashion to talk these days. But when we witness the sporadic riots in the name of religion still and the growing apathy in the minds of the people towards religious matters, we strongly feel that Mahamati's message to the world has more significance today than what it could have 300 years ago in the period of his own time.
The commonplace notion in regard to religion is very vague. People, by and large, believe that the main purpose of their life is to earn a decent living and lead a happy life. Religious life hardly makes any difference towards this end. Mahamati, however, says that it does. A man can never be happy, if he ignores religious aspect of life or interprets religion in a narrow sectarian sense.
Looking to the way modern youth of affluent countries drift aimlessly, as if there is something fundamentally missing in their life, we can very well understand how meaningful Mahamati's warning has been in this respect. The short span of our life in the world of problems and struggles for surival is not a full explanation. It needs reference to our previous history prior to our entry into this world. We would not be satisfied unless we find the proper explanation of life in relation to the total background extending much before our birth and also long after our departure from this world.
The oft-repeated remark is that we do not know anything about it. This is because many of us have never tried to know it. Those who have tried sincerely to acquire knowledge of these matters are the religious mystics. They have described from time to time what they have learnt about the existence of our life in eternity. Such records are available in the form of the holy books and if we know the technique of interpreting them properly, we all can come to know the details of the purpose of our present life and its destiny.
INTRODUCTION
Today when we are looking for a unifying principle of humanity, our eyes are focussed on one great soul of medieval India whose contribution in this respect became beacon-light to show the way to the whole of mankind.
Behind him lay a world of thousands of years of holy wars in which people had massacred one another in the name of religion. Even as late as the seventeenth century the orthodox theologians had found it very hard to adjust themselves with the mood of the time. From east to west the ancient world was full of gods, tribes and castes, and castes within castes, all warring with one another in the name of religious ideas and holy writings. And while the teeming lives of millions of half-clad and semi-starved people were in complete chaos, they were undoubtedly striving for the revealing of some universal and slow-wrought ideal of humanity.
Such was the psychological arena which confronted Mahamati Prannath when he rose to speak in Jamnagar, a city on the west coast of India. At that time the entire western India was fragmented into small city states independently ruled by princes, and each prince employed a premier. Mahamati was born in the family of the premier of Jamnagar state. His family name was Mehraj Thakur.
Book's Contents and Sample Pages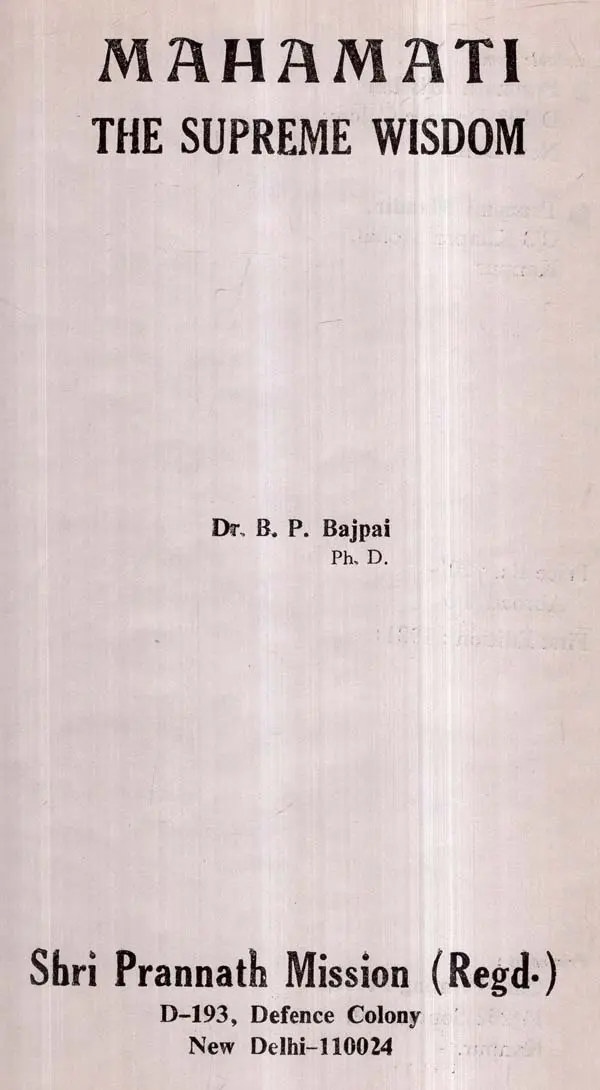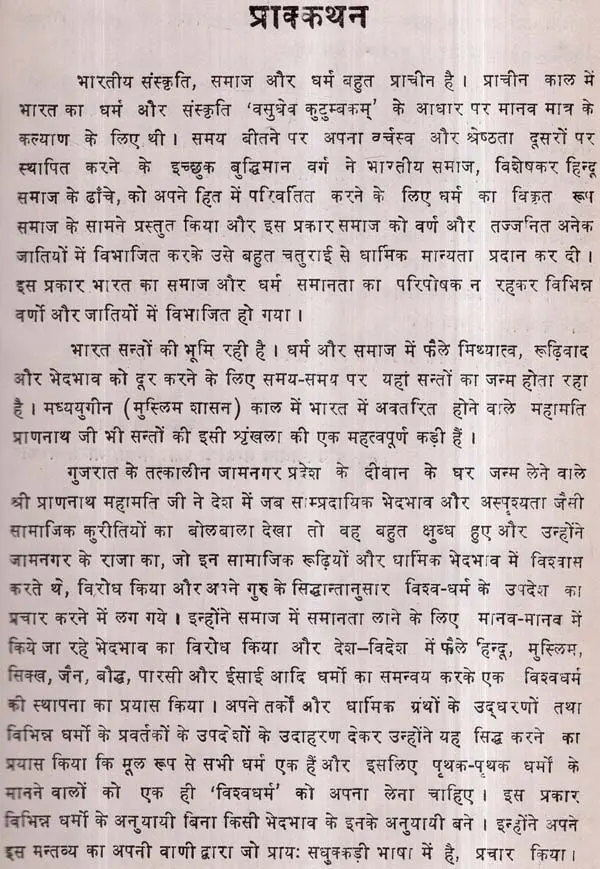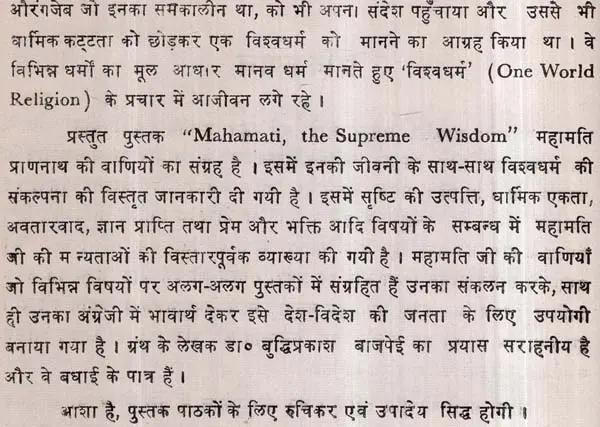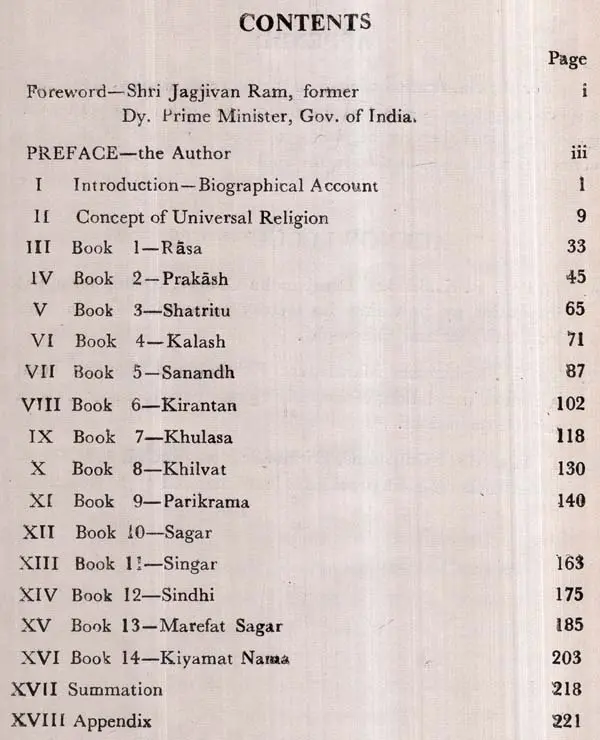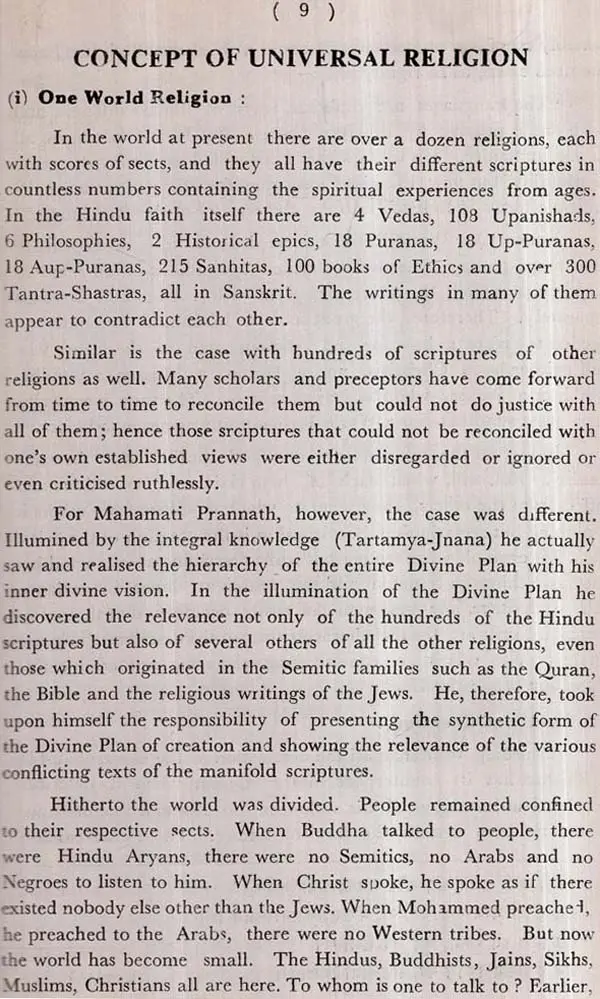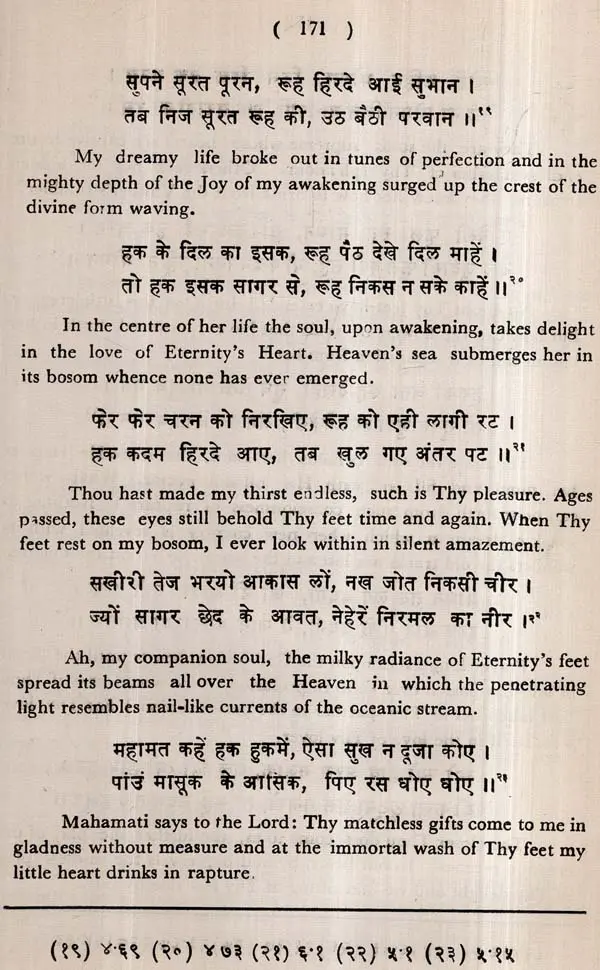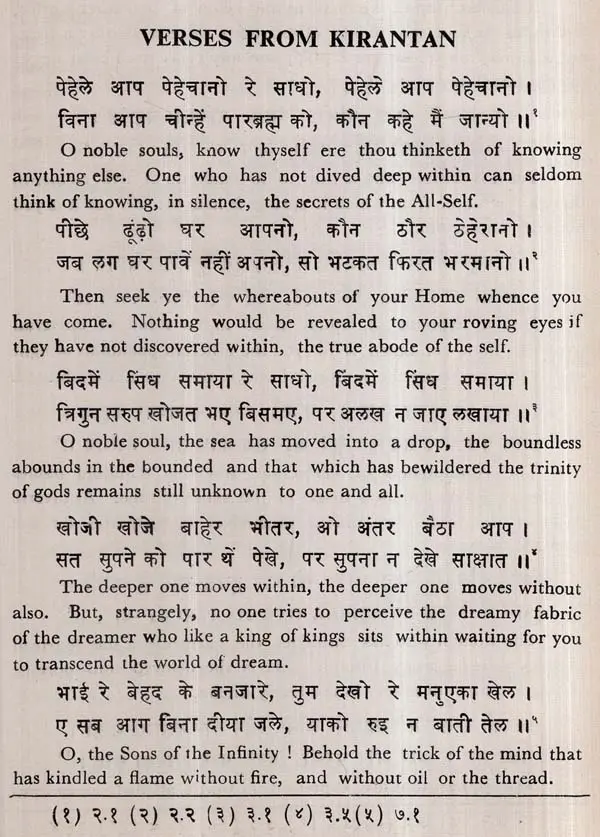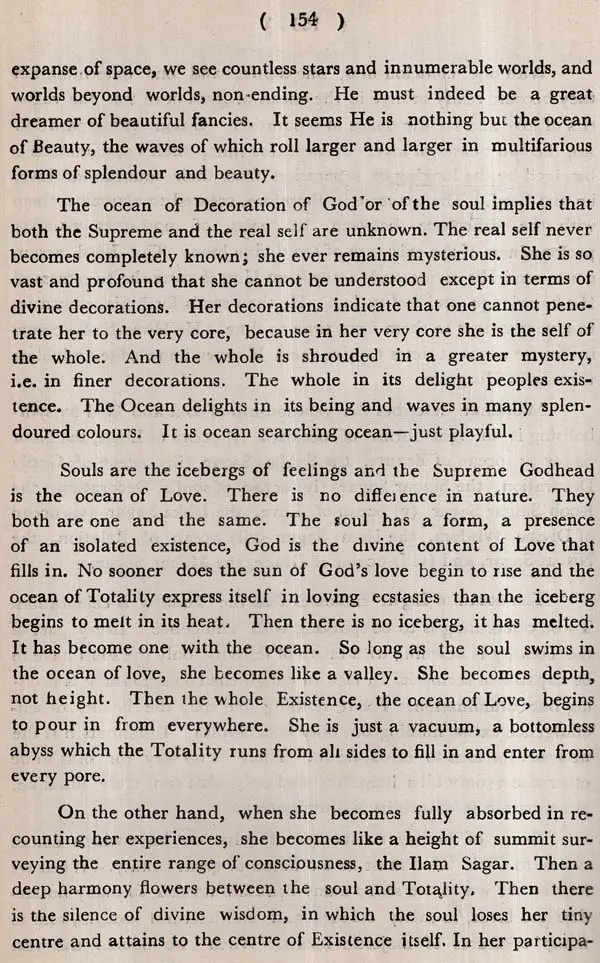 ---
We Also Recommend