Mainamati: Sanskrit Inscriptional and Archaeological Study
$4160

$41.60
Tax included.
Shipping
calculated at checkout.
---
---
Book Specification
| | |
| --- | --- |
| Item Code: | UAO110 |
| Author: | Bijoy Krishna Banik |
| Publisher: | Bharatiya Kala Prakashan |
| Language: | English |
| Edition: | 2009 |
| ISBN: | 9788180902338 |
| Pages: | 356 (Throughout B/w Illustrations) |
| Cover: | HARDCOVER |
| Other Details | 9.00 X 6.00 inch |
| Weight | 600 gm |
Book Description
About The Book
Mainamati-Lalmai area is a "small strip of hilly land (11x5 Miles)" in the Comilla district on the eastern border of Bangladesh. This hill-range area, though small, has yielded a rich treasure of Sanskrit inscriptions and archaeological artifacts belonging to the period of 7th to 13th centuries C.E. A comprehensive and coherent recon struction of history from this rich evidence was a long-felt desideratum. The present study fulfills that lacuna in an eminent way.
The author gives a brief geogra phical and geo-ecological survey of the area and of its archaeological sites and excavations. He then sets the full Sanskrit epigraphical material-photographs of copper-plates etc., their transcriptions and translations-as also other archaeo logical artifacts-coins, plaques, pottery, images,etc. From this evidence, he then reconstructs the political history-kings and dynasties of this area and corro borates it from artifacts and geo graphical identifications of locations mentioned in the inscriptions. The work throws a flood of light on the much less known history and culture of the south-eastern Bengal.
The book will be of much interest to historians, archaeologists, resear chers and students engaged in inscrip tional and archaeological studies.
About the Author
Bijoy Krishna Banik (b. 1965) is a Bangladeshi scholar-archaeologist He combines in himself a sound. knowledge of Sanskrit language and a professional insight into Archaeology He did his B.A. (Hons.) and M.A. (Sanskrit, 1988) as a scholar of Dhaka University. Then, as an I.C.C.R. (Government of India) scholar, he came to India and earned his doctorate from M.S. University of Baroda in 1999 The present work is an outcome of that research. He has built up his career in archaeology. He has been serving in the Department of Archaeo logy (Ministry of Cultural Affairs. Bangladesh) sice 1993: first as Re search Assistant and, from 2001, as Deputy Keeper of National Museum He has participated in dozens of archaeological excavations and explora tions of historical sites in Bangladesh. His reports have been highly appre ciated. He has actively participated in many national and international seminars/conferences and contributed studied papers to reputed journals and collection-volumes as well as infor mative articles to periodicals. His book 'Sher-e-Bangla: A Museum' is pub lished in 2001. He is a Life-member of Archaeological Society of India and Islamic Arts Organisation, Bangladesh, and founder-member of Museum Council. Son of Late Shri Ranjit Kumar Banik and Smt. Bichitra Rani, Bijoy is married to Swikriti Sarker and they have a son Mohor Banik Rik.
Preface
A proper study of history is based only on two types of mutually complementary sources-literary and archaeologi cal. Literary works give us data that are culturally very signifi cant, but they are often mixed with material, which tends to be less historical and more legendary. The literary material has to be checked, verified and consolidated from archaeological remains and artifacts. So far as the history of the Indian sub continent is concerned, the importance of Sanskrit language and literature can never be gainsaid. Almost entire archaeo logical linguistic data for reconstructing our ancient history is preserved in the epitaphs of edicts, pillars and donation cop per-plates and even coin-legends which are written in Sanskrit language. Therefore, no study of ancient Indian history can take place without Sanskrit either literary or archaeological.
Maināmatī is a comparatively quite small strip of hilly land but it is extraordinarily rich in archaeological evidences and one of the most important historical and religious centre of Bangladesh. There is a very large assemblage of theruins of Buddhist monasteries. It is in fact a prominent spot for study ing the rich heritage of Bangladesh.
Speaking about its richness in archacological evidences, it will suffice to mention here that from this small strip of hilly land many archaeological brick-structure sites are unearthed (classified into monasteries, large-shrines, administrative sites, hill-top mounds, non-structural sites and water reservoirs etc.), 12 copper-plate grants are found (with 16 from nearby area), and over 200 golden-silver coins and 4 stone images are also excavated. This itself speaks for the historical importance of the area, which was culturally very rich in Bangladesh during 6th to 13th centuries (A.D.).
This area, located in the centre of the Samatâta Mandala, was politically very significant in ancient times, and gave birth to many popular ballads and folk literature. But the political history, the dynastic lineage and the ancient political geogra phy of this area needs to be reconstructed and checked from the archaeological evidences which only can provide the reli able data. A study of this inscriptional material is also expected to help establish a better co-relation between space and time and political situations.
Stray studies of some of these individual archaeological artifacts have found place in some important research Jour nals. But they do not give us a consistent well-connected study of its entire source-material. This desideratum is intended to be fulfilled in this study. A study of this area will revive the past and will add new dimensions to the history of the present. A historical and cultural study of the archaeological artifacts and inscriptions found in this area is likely to yield very fruit ful results. The present study is an attempt in this direction. It aims fulfiling the need of a Complete consistent and comprehensive study of the entire archaeological evidence found in the Mainâmati-Lalmai range in the centre of the Samatala Mandala and thus adds to and contributes to the general en hancement of the knowledge. No kinds of research project can be successfully completed without wholehearted assistance and cooperation from all concerned. This work is also no exception. I am deeply indebted to a large number of individuals and institutions for their willing assistance and advice in the preparation of my doctoral research.
Book's Contents and Sample Pages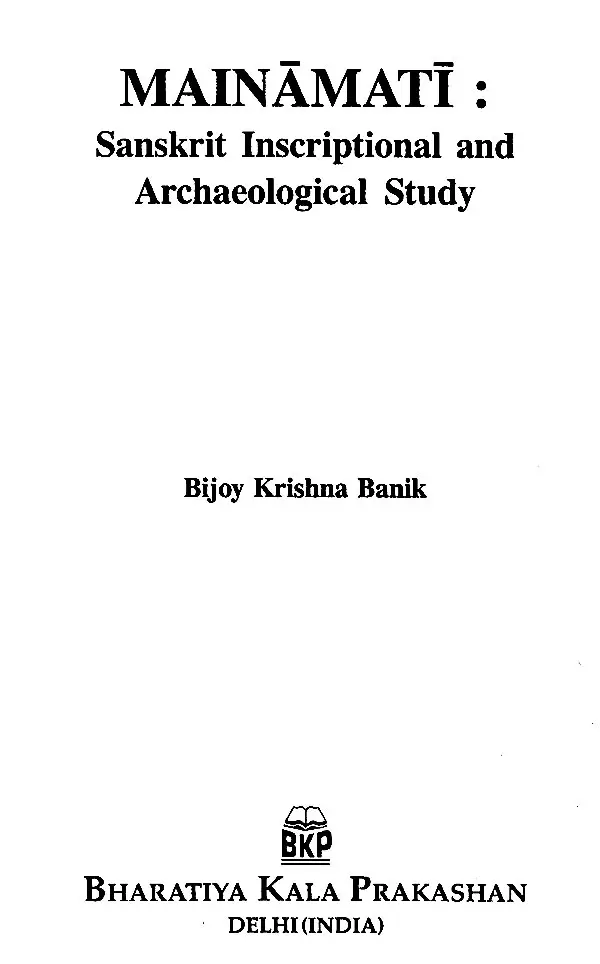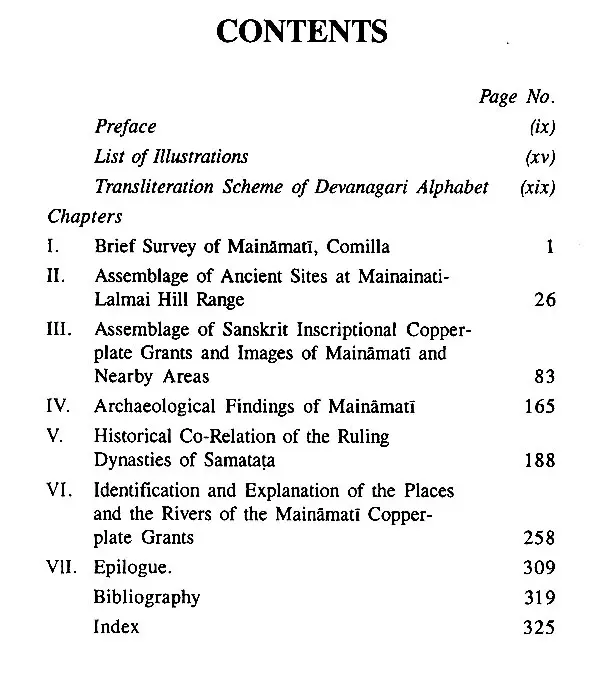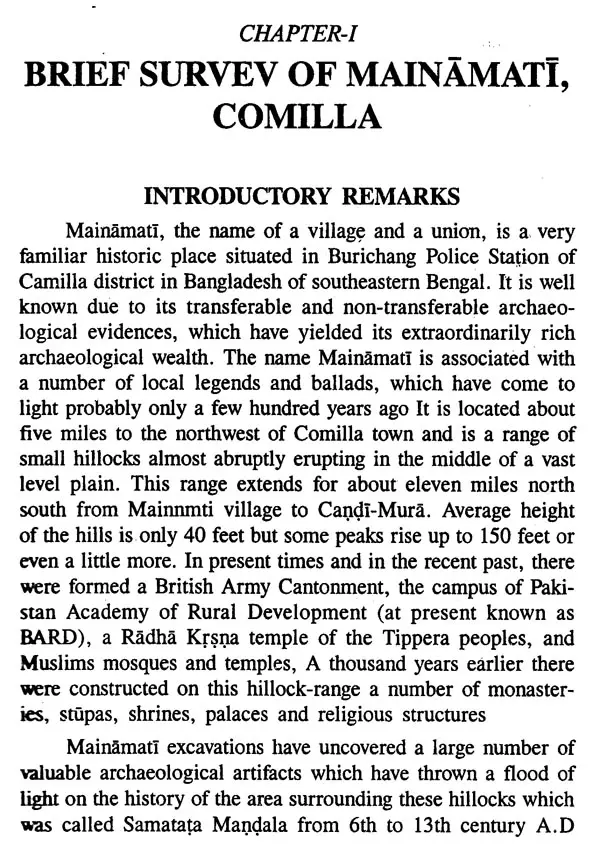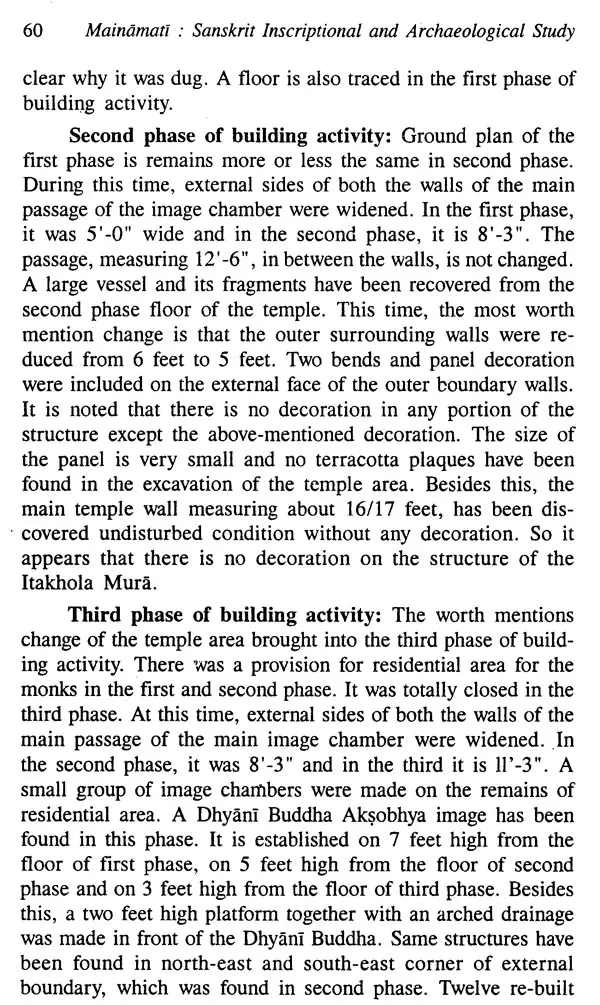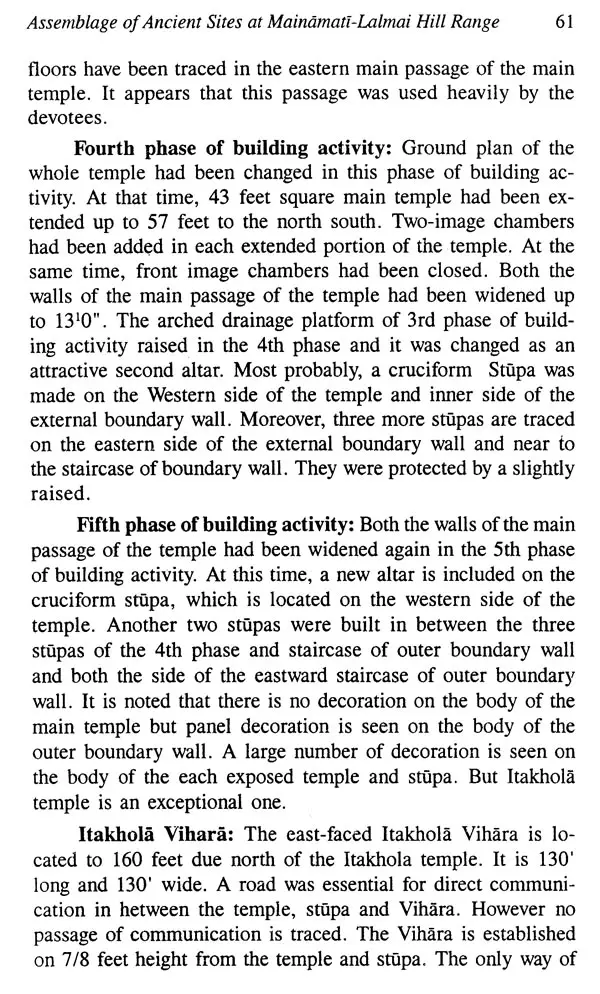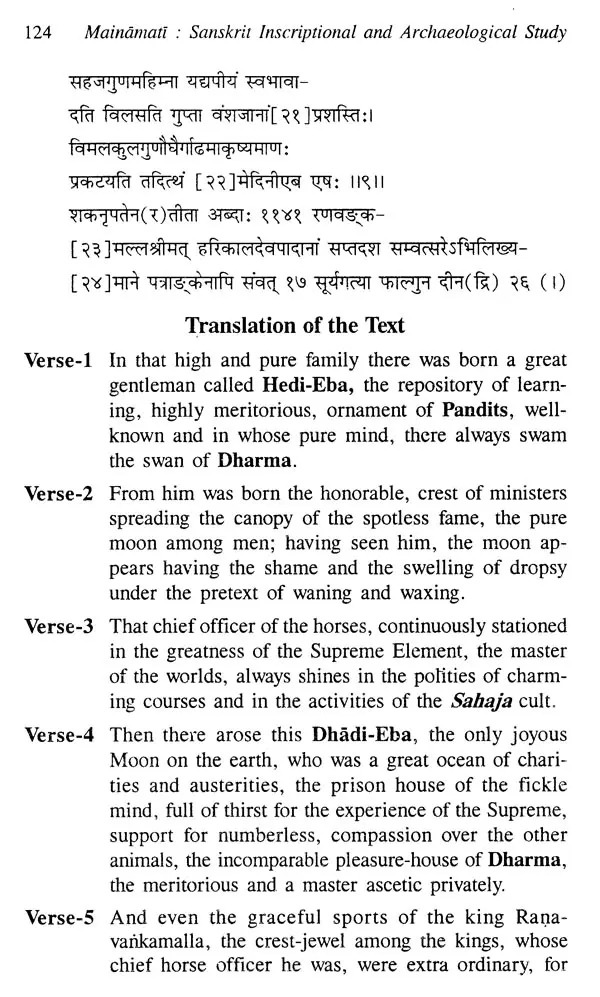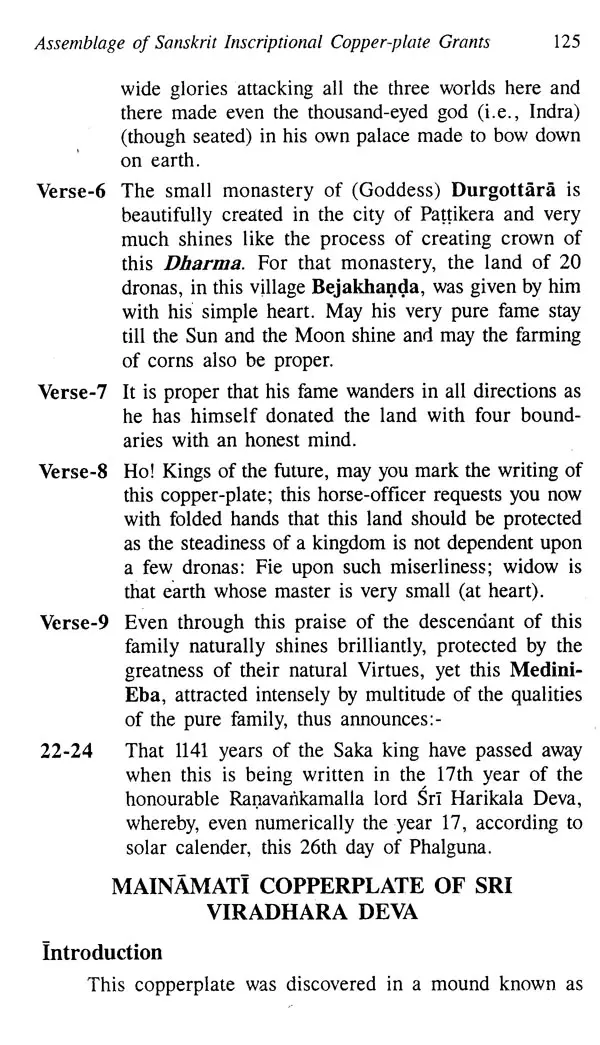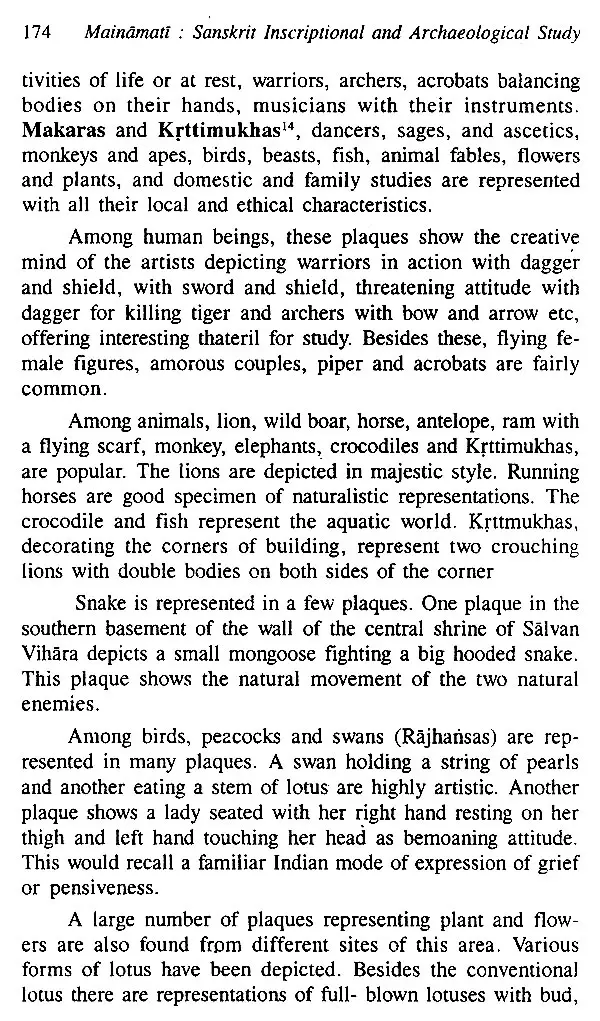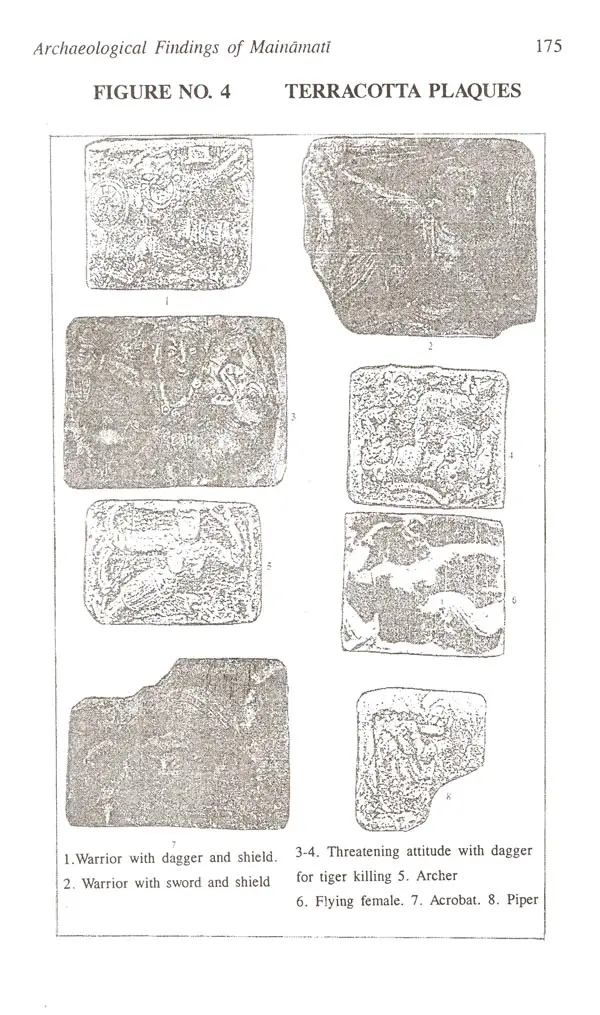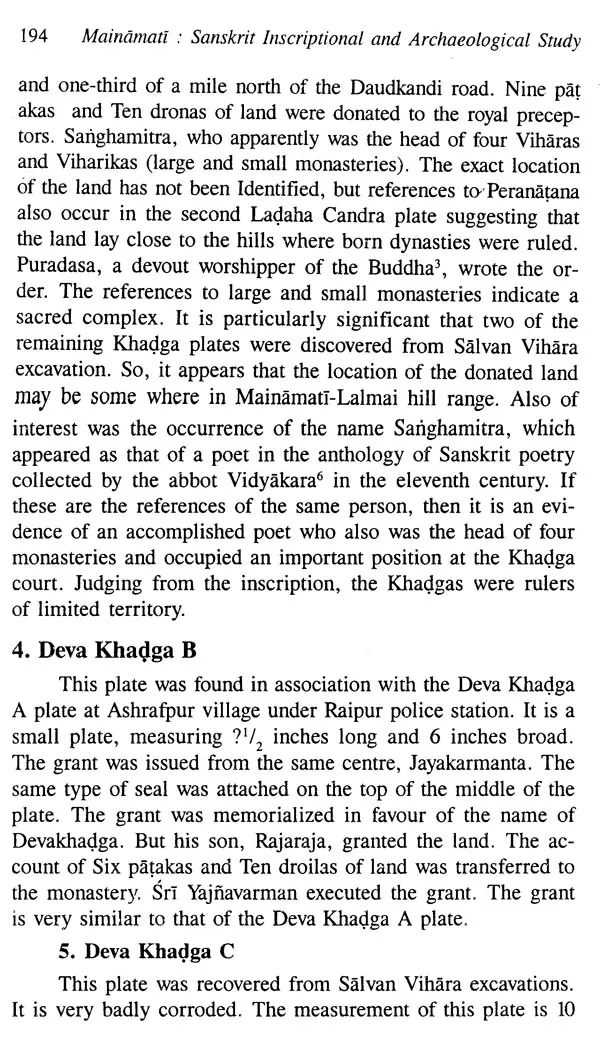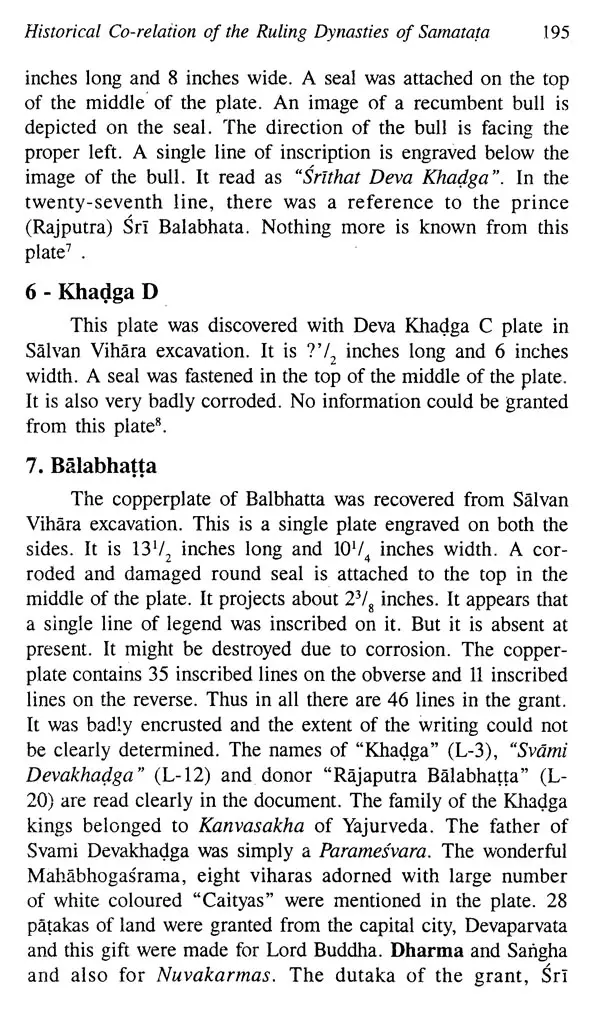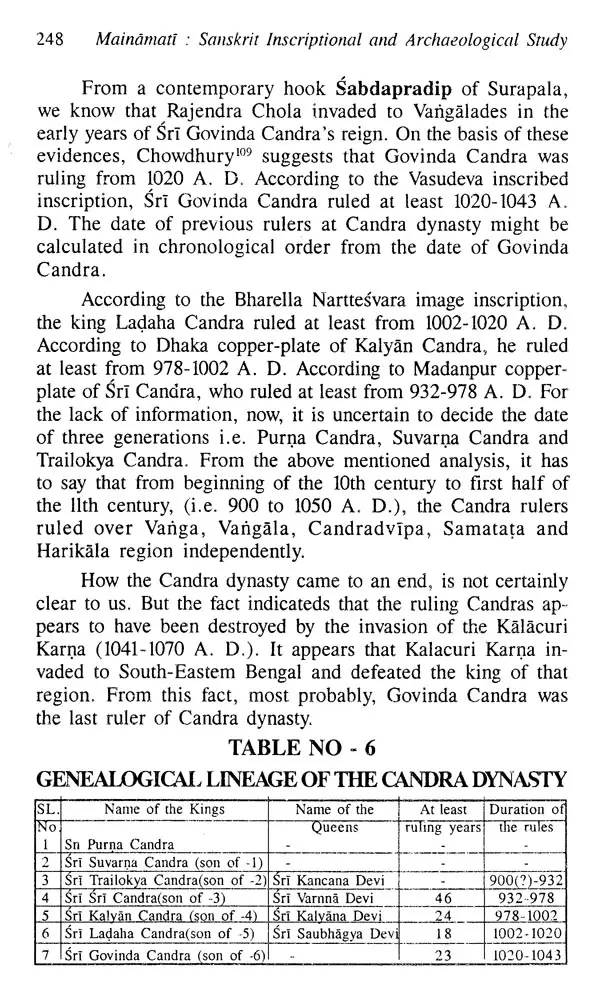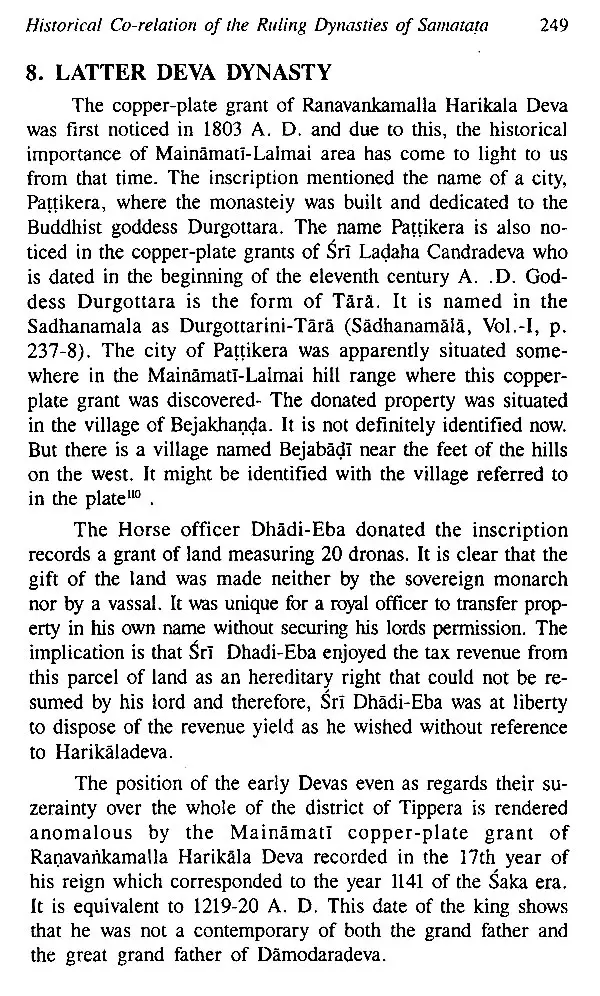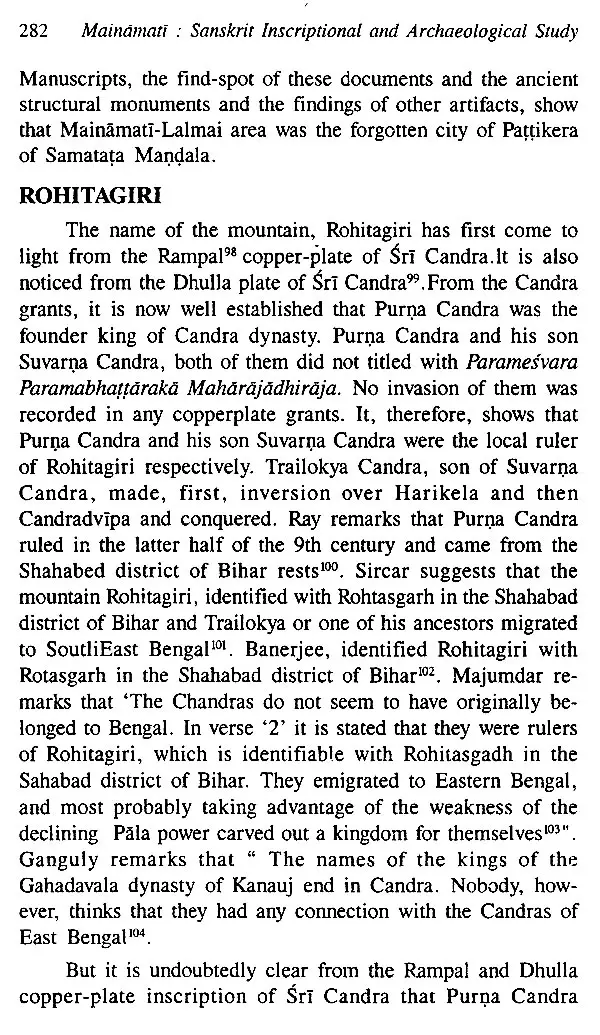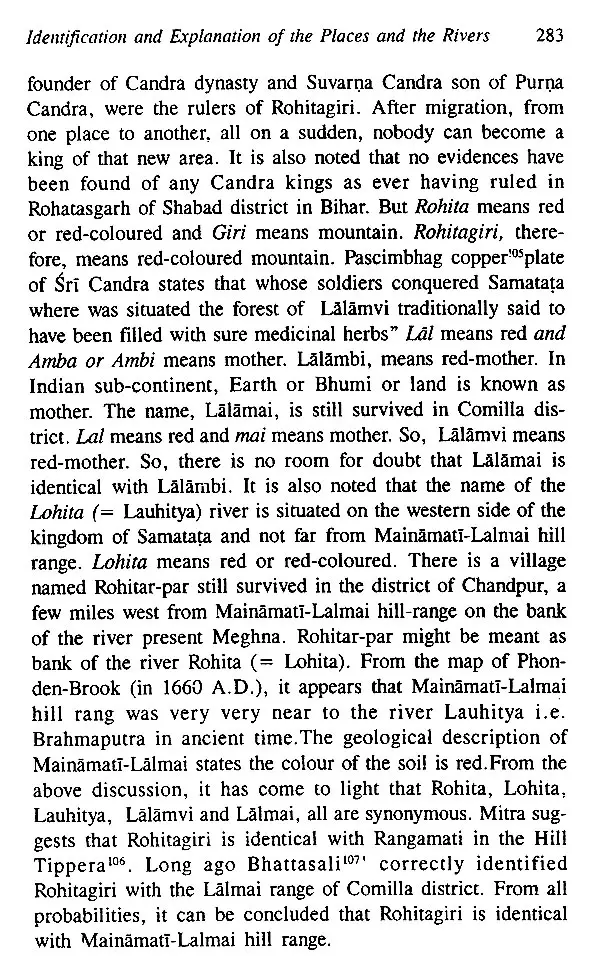 ---
We Also Recommend