Maitrayaniya Sulbasutram
$3360

$33.60
Tax included.
Shipping
calculated at checkout.
---
---
Book Specification
| | |
| --- | --- |
| Item Code: | UAG546 |
| Author: | D.P. Kularia |
| Publisher: | ABHISHEK PRAKASHAN, DELHI |
| Language: | Sanskrit Text with Hindi and English Translation |
| Edition: | 2016 |
| ISBN: | 9788183901598 |
| Pages: | 159 |
| Cover: | HARDCOVER |
| Other Details | 9.00 X 6.00 inch |
| Weight | 390 gm |
Book Description
About The Book
The Sulba alongwith Sanskrit commentary of Sankara, Hindi commentary Sulbamitra, English translation and explanations, Geometrical figures is published. The author has clarified the meaning of the Sūtras and given the rationale of the various formulae so that the purport of the Sulba is understood in the true perspective.
About the Author
Dharam Pal Kularia Associate Professor Department of Sanskrit, M.D. University, Rohtak-124001 (Haryana).
The author is an established scholar of Sulbasūtras. He did his Ph.D. on "The Śulbasūtras-A Critical Study" in 2005 from M.D. University, Rohtak. He has got published many research papers in various research journals National as well as International. He has read many papers in various seminars and conferences.
Preface
I feel elated to give this book to the readers-students as well as the erudited scholars and hope that this book will be helpful in understanding the geometry of the ritual enclosures. The Vedas played a pivotal role in maulding the Indian culture. The Yajurveda proved to be a fountain head for the Vedic ritualism and a vast literature in the form of the Srautasūtras came into vogue to record the detailed procedure required for the performance of various yajñas. The Sulbasutras being the part of the Srautasutras deal with the geometry of the ritual encolsoures which are essential for the performance of various sacrifices. As the Adhvaryu makes arrangements for the paraphernalia required for the accomplishement of the sacrifices, hence, all the Sulbasutras belong to the Yajurveda - the Katyāyana Sulba belongs to the Sukla Yajurveda and the remaining Sulbasūtras to the Krsna Yajurveda.
Introduction
Meaning of Sulba The word Sulba can be derived from the root Sulb meaning measuring'. In the Sulba litrerature the Sulba and the rajju are used as synonyms, because a rope is used as the instrument of measurement. The word Sulba is thus used in the sense of the instrument of measurement as well as the science of measurement i.e. geometry.
**Contents and Sample Pages**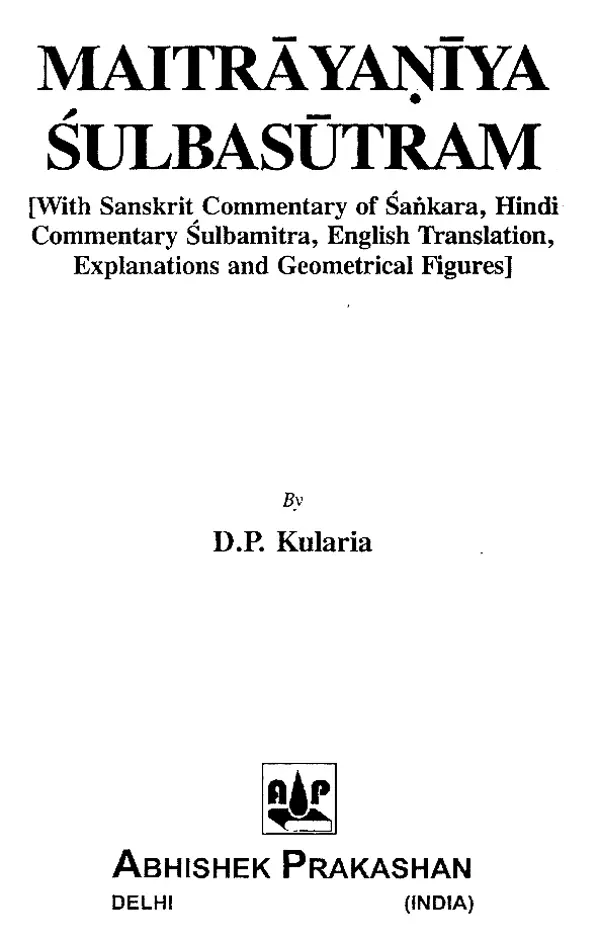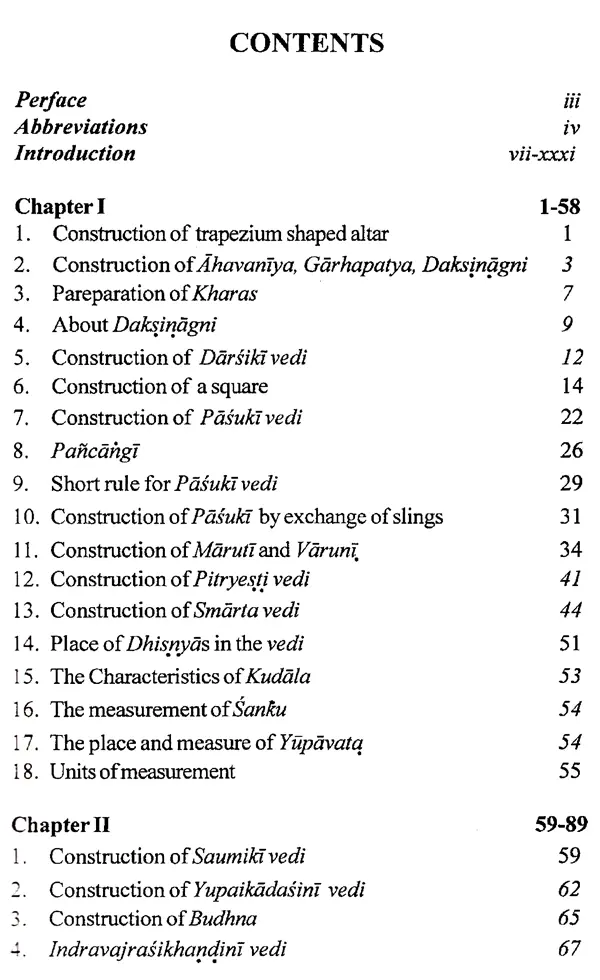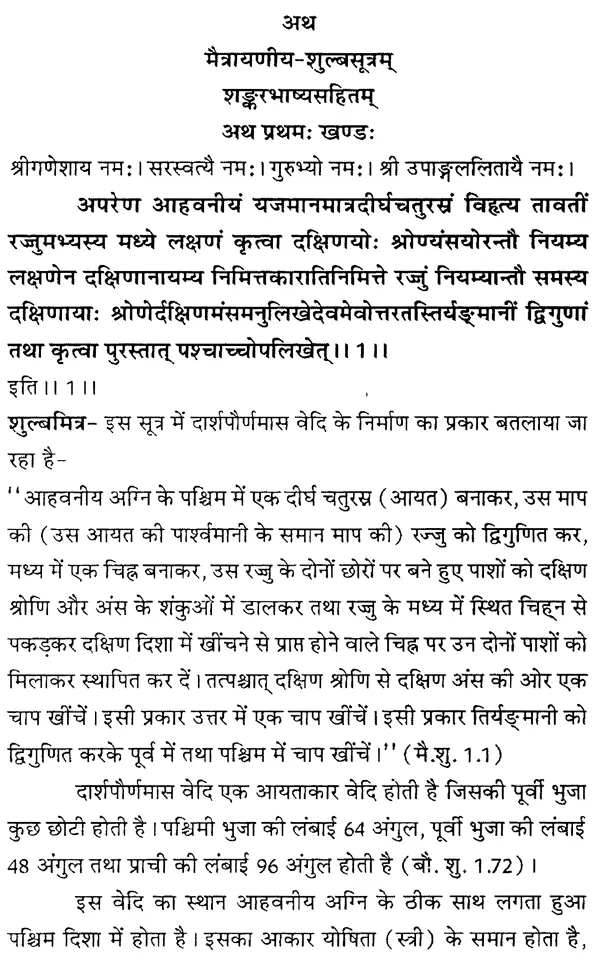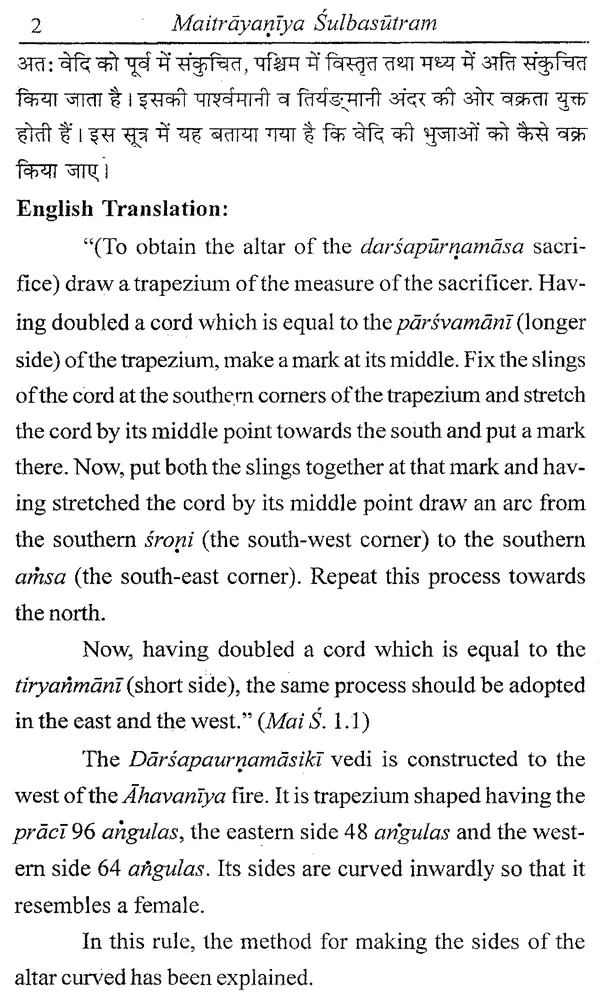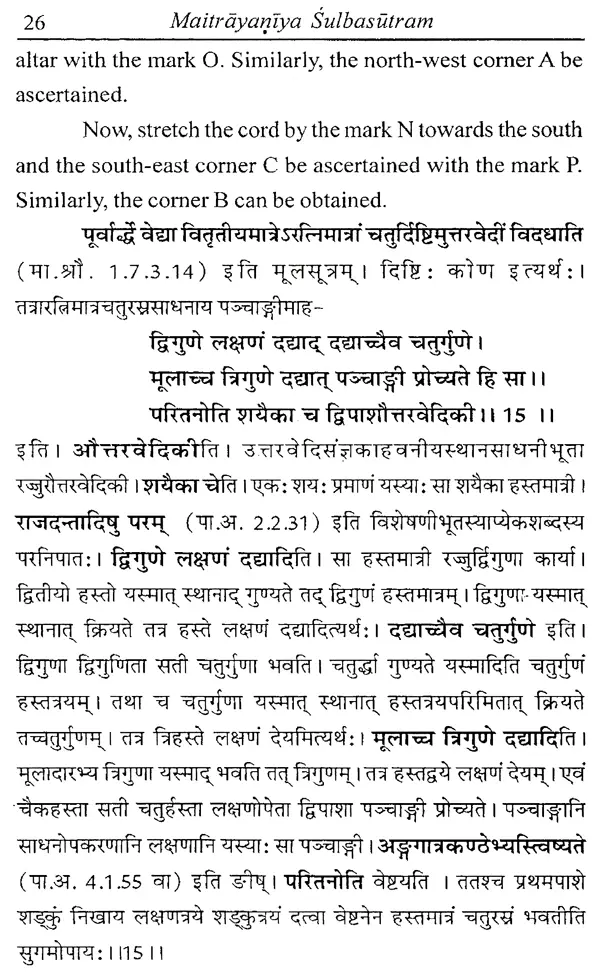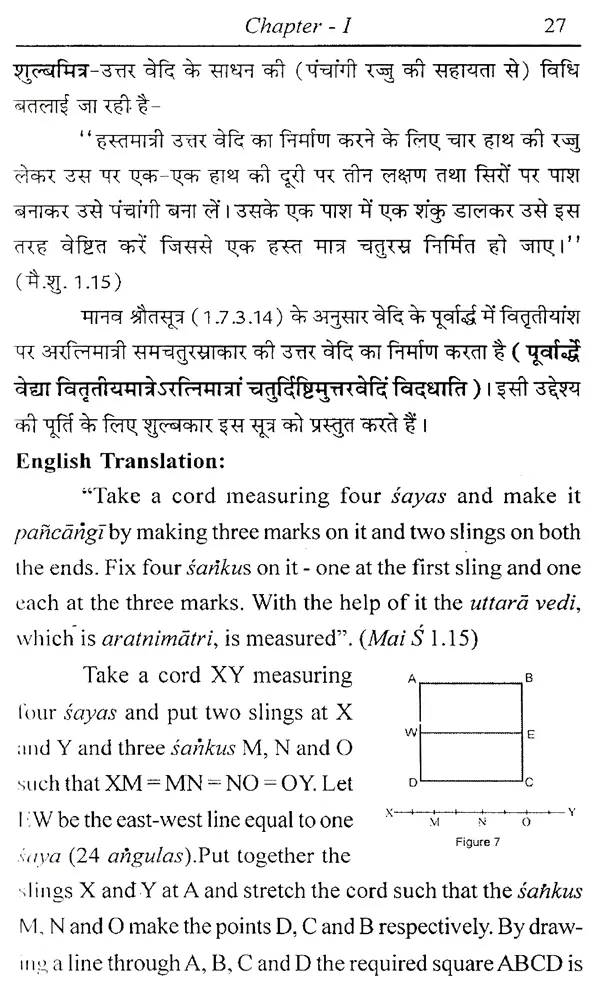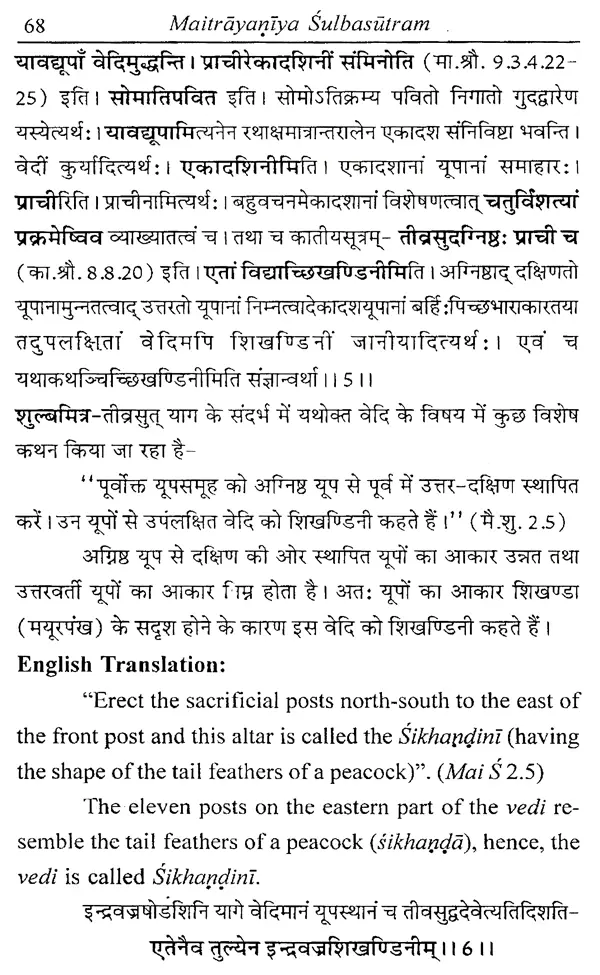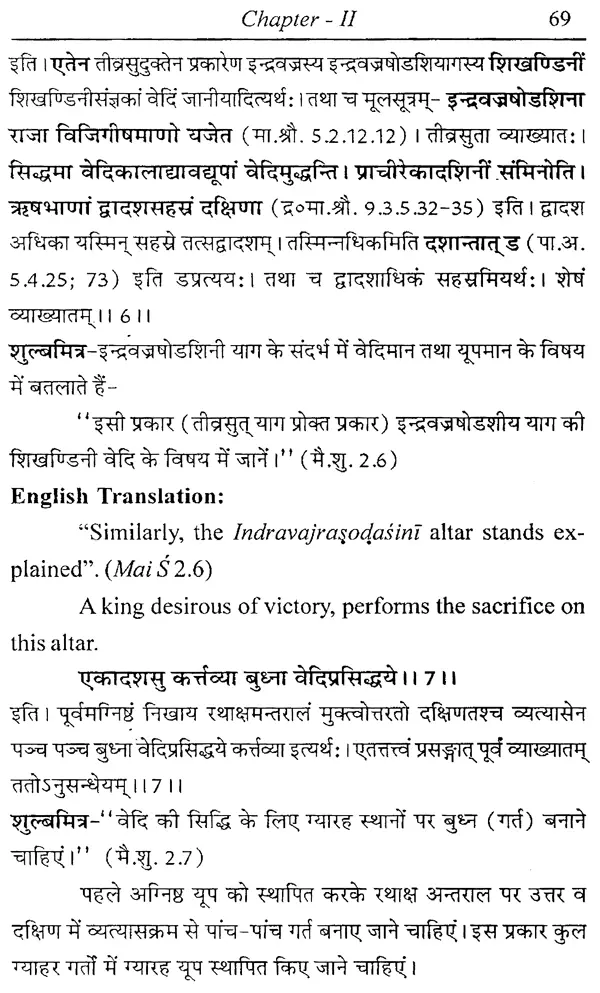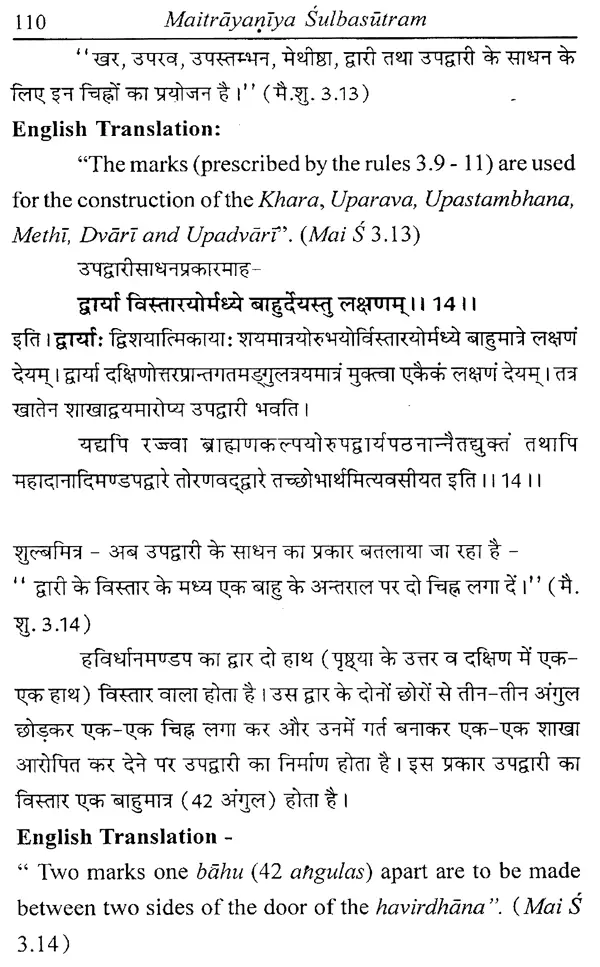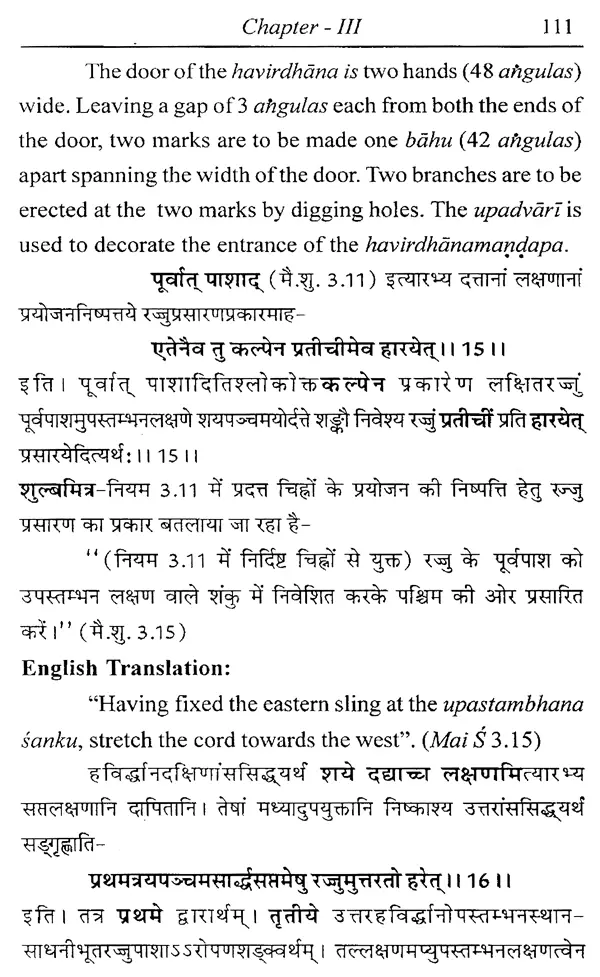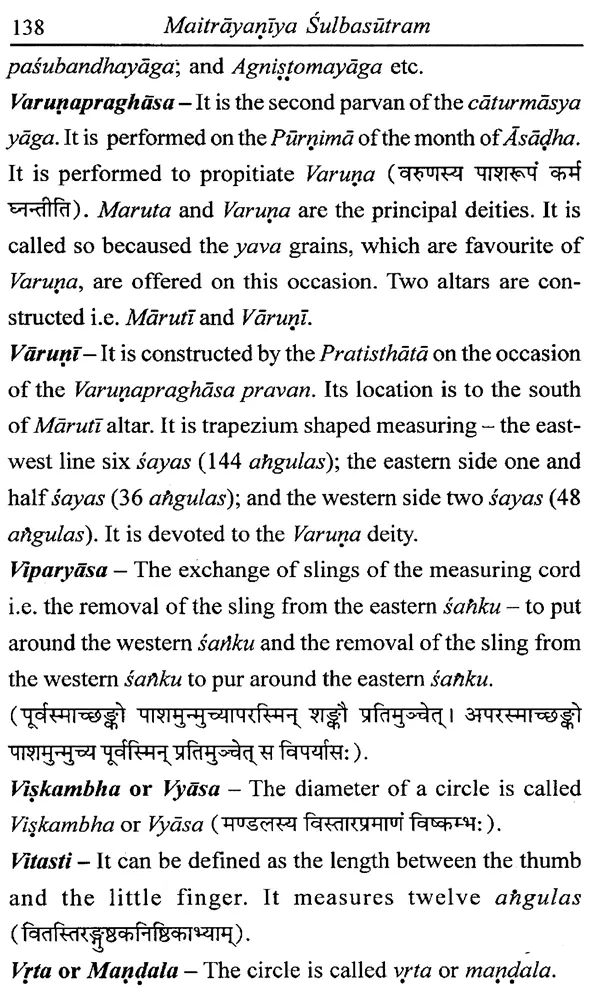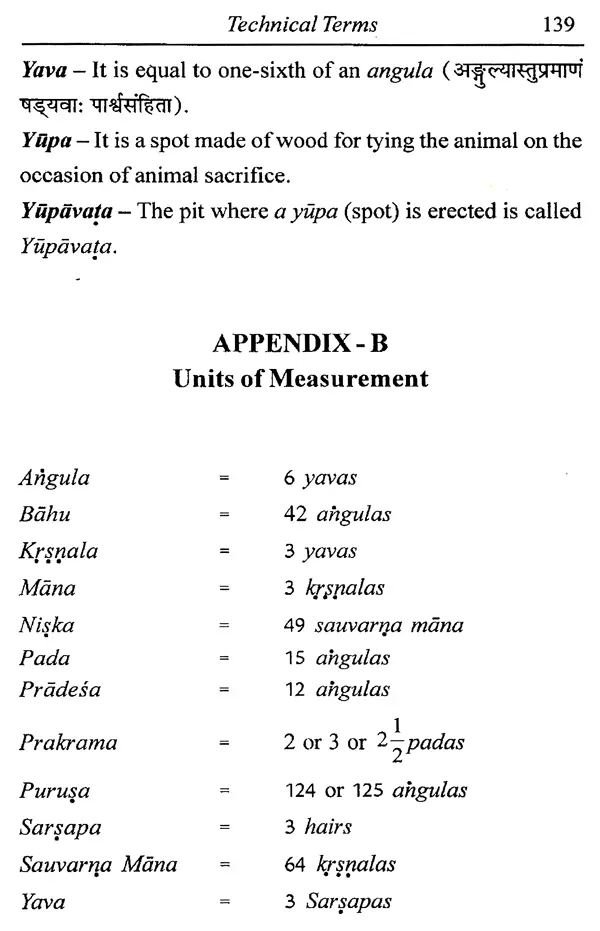 ---
We Also Recommend