Makers of Indian Literature- Dimbeswar Neog
$2000

$20.00
Tax included.
Shipping
calculated at checkout.
---
---
Book Specification
| | |
| --- | --- |
| Item Code: | AZF978 |
| Author: | C. Rajendran |
| Publisher: | SAHITYA AKADEMI, DELHI |
| Language: | ENGLISH |
| Edition: | 2000 |
| ISBN: | 9788126040803 |
| Pages: | 53 |
| Cover: | PAPERBACK |
| Other Details | 8.50x5.50 inches |
| Weight | 100 gm |
Book Description
About The Book
Mahimabhatta emerged in Sanskrit literature as a critic of Anandavardhana, the propounder of dhvani (suggestive meaning), who is believed to have lived between A.D. 950-1050. In his magnum opus Vyaktiviveka Mahimabhatta argues that the so-called suggestive (dhvani) function of poetic language can be included in anumana (inference). Mahimabhatta was also proficient in dramaturgy, grammar, Saiva philosophy, Buddhism and Poorvamimamsa. His thorough knowledge of Saiva metaphysics is evident in his discussions about the verbal origin of nouns and the imaginative faculty of poets. Mahimabhatta has been greatly influenced by Dharmakirti's philosophy in his concept of inference (anumana). The monograph on Mahimabhatta by Dr.C. Rajendran narrates all these in detail and establishes Mahimabhatta's claim that the meaning derived from poetry owes its origin to the deductive process of the intelligent reader.
About the Author
Dr.C. Rajendran is a profound scholar in Sanskrit and Malayalam. He has presented papers in many National and International seminars and Oriental Conferences. At present, he is working as Professor in Sanskrit in the University of Calicut, Kerala, India.
**Contents and Sample Pages**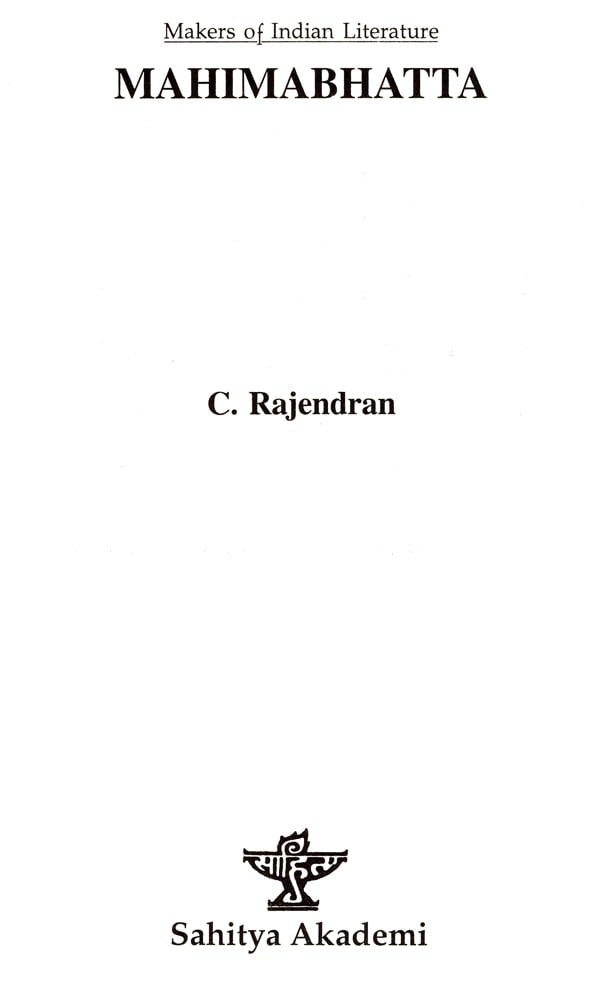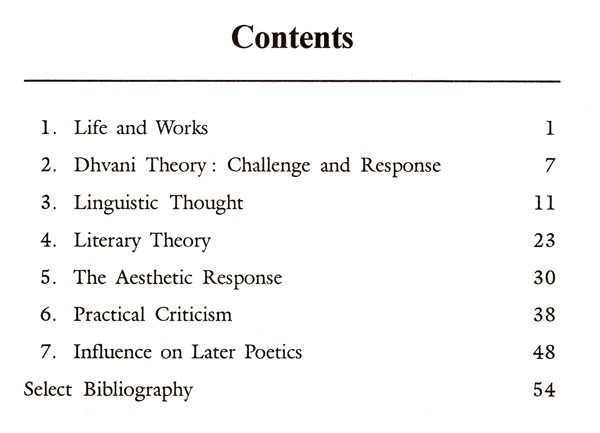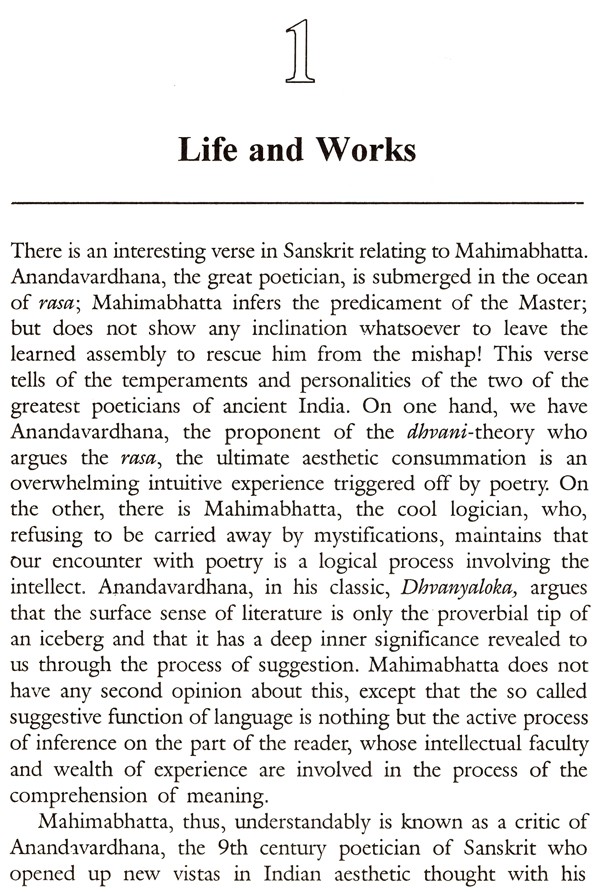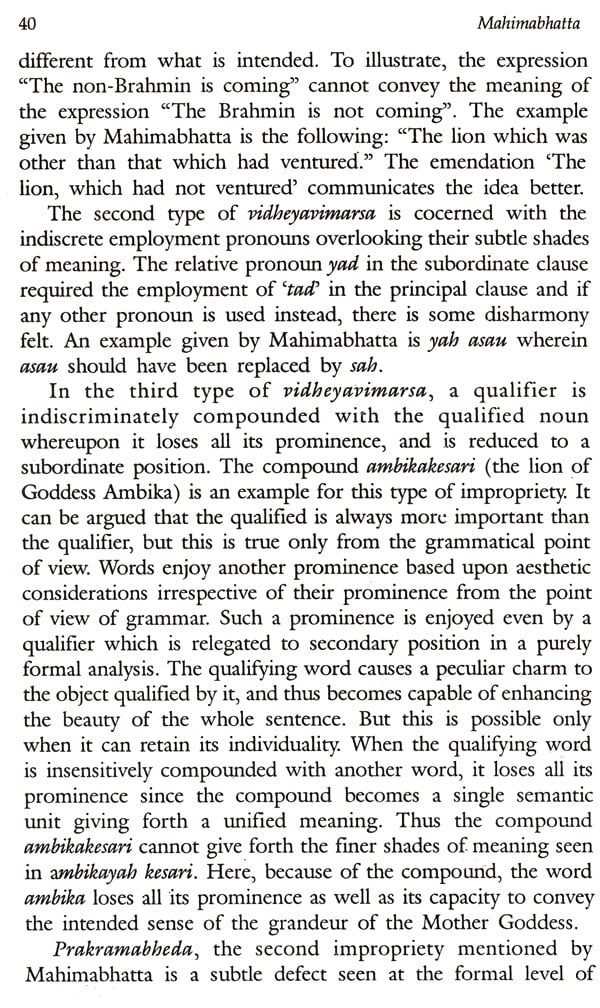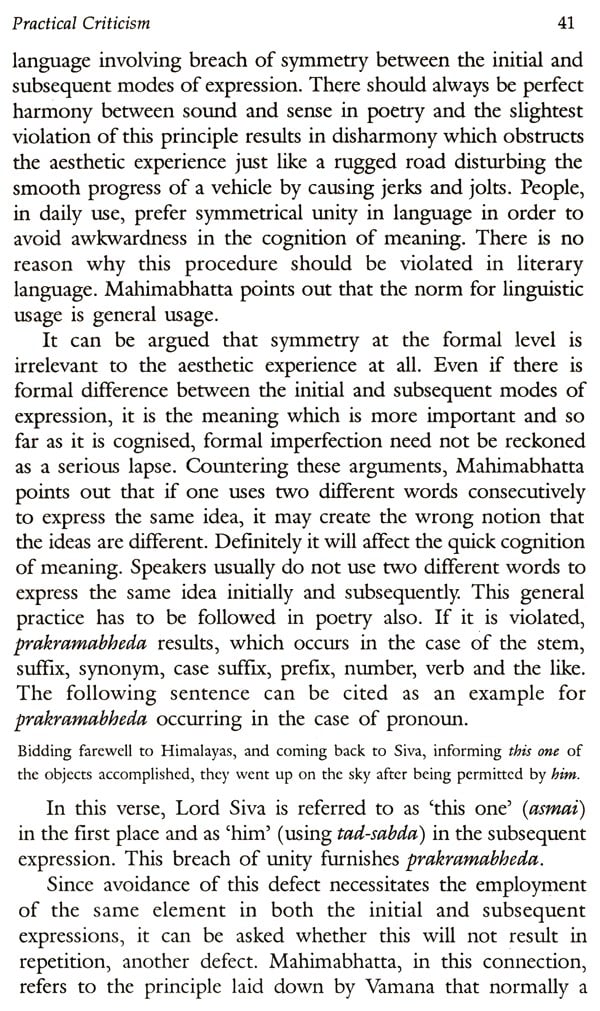 ---
We Also Recommend