Makers of Indian Literature- Jatindranath Sen Gupta (An Old and Rare Book)
$2000

$20.00
Tax included.
Shipping
calculated at checkout.
---
---
Book Specification
| | |
| --- | --- |
| Item Code: | AZF987 |
| Author: | Sunil Kanit Sen |
| Publisher: | SAHITYA AKADEMI, DELHI |
| Language: | ENGLISH |
| Edition: | 1998 |
| ISBN: | 812600424-X |
| Pages: | 53 |
| Cover: | PAPERBACK |
| Other Details | 8.50x5.50 inches |
| Weight | 82 gm |
Book Description
About The Book
Jatindranath Sen Gupta (1887-1954) was one of the two or three poets of the twenties who broke with the overpowering tradition of Tagore's poetry. In his use of a racy, home spun diction close to the spoken idiom, in the ratiocinative frame of his verse with a rich interplay, of jest and strongly felt emotion, he was a highly distinctive poet, who explored new directions in Bengali poetry.
A painstaking craftsman, he wrote sparingly and even in his lifetime never reached a wide audience for reasons not entirely literary. In the thirties he was hailed by certain critics as an atheist and they deplored the shift in the tone and accent in his later poetry as a retreat to traditional faith. In this monograph the author has argued that the poet had never been an atheist and the shift in his later poetry meant a lowering of his voice and a new response to the kindly face of life hitherto unnoticed. A strong apprehension of suffering continued to be the core of his experience till the end of his poetic career.
About the Author
Dr. Sunil Kanti Sen, the eldest son of the poet, taught English literature at IIT Kharagpur. He has recently written in Bengali a short biography of the poet published by the 'Bangiya Sahitya Parishad'.
Preface
It was a happy coincidence that the official request to write this monograph came to me when a small group of discerning admirers of Jatindranath Sen Gupta had just started some homework on the commemoration of the poet's birth centenary in 1987. Since the seventies, interest in Jatindranath's poetry has been rather casual for reasons not entirely literary. His poetry has a very distinctive character which deserves a closer look. Jatindranath was not a prolific writer and even in his life time never reached a wide audience. Perhaps he preferred it that way. His aversion to all kinds of public relations can be traced to a certain quiet, self-assured dignity, a very pronounced trait in his character. An ardent lover of Tagore's poetry till the end of his life, in his poetic practices he rejected Tagore. This rejection stems partly from a curious sense of rugged pride. There are, of course, other reasons deriving from the highly individual way he saw life and the need to express this vision in a new poetic mode. But the psychological factor cannot be ruled out altogether. He never visited Santiniketan while the great poet was alive. And it may surprise many to know that he never sent any of his books to Tagore. This was an act of impiety, judging by the current practice.
**Contents and Sample Pages**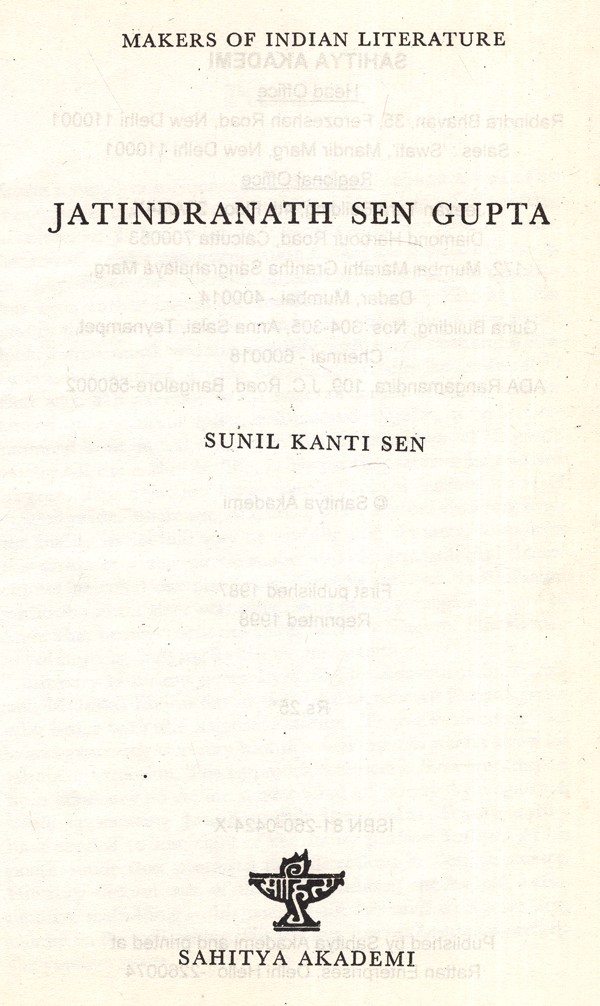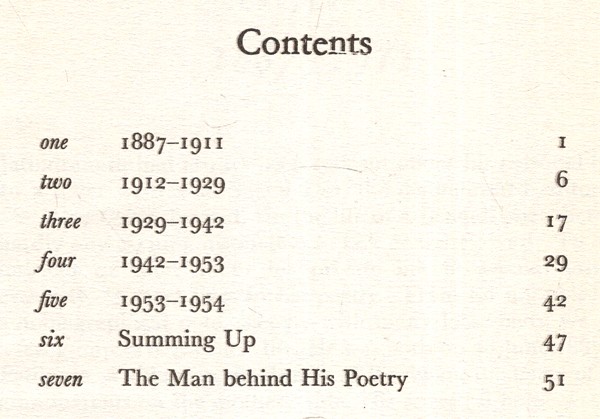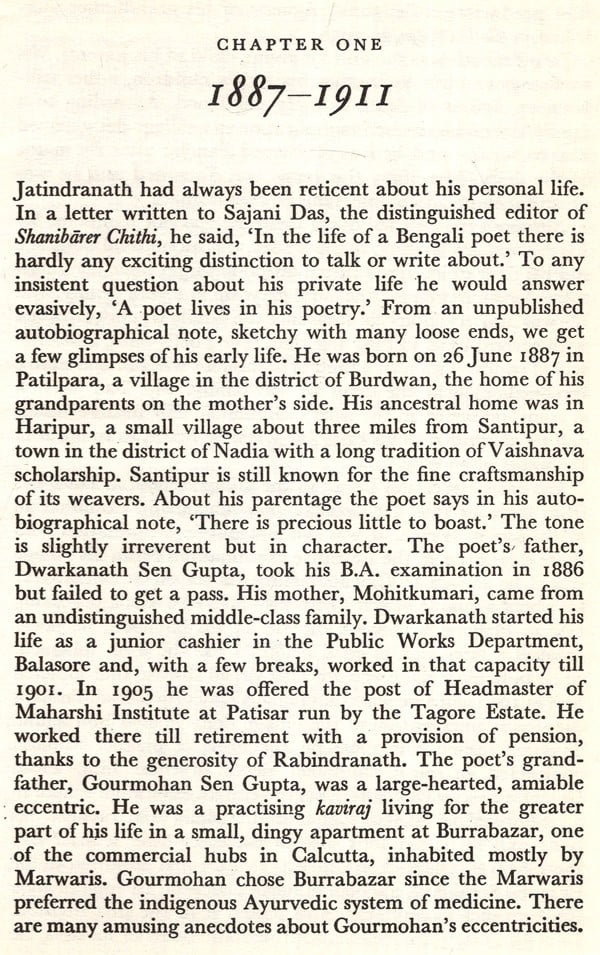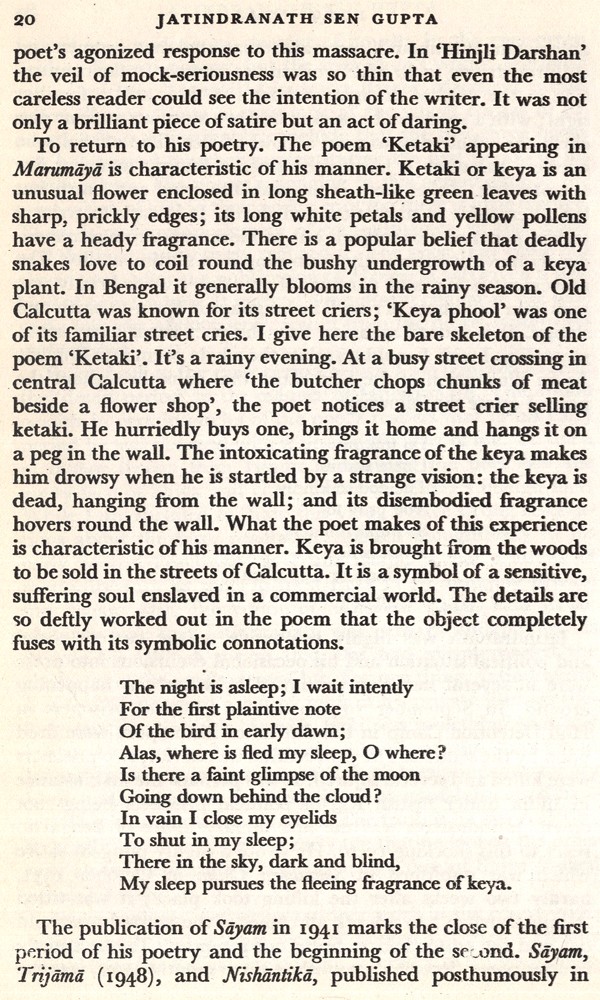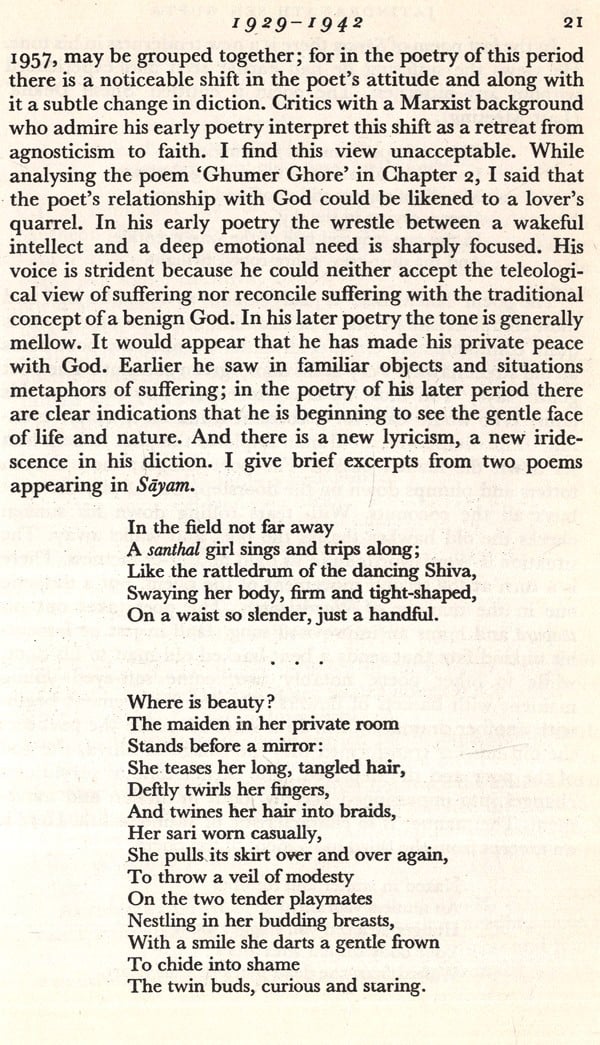 ---
We Also Recommend