Makers of Indian Literature- Vidyanatha
$2200

$22.00
Tax included.
Shipping
calculated at checkout.
---
---
Book Specification
Book Description
About The Book
This book deals with the magnum opus of Vidyanatha (A. D. 1275-1325), of the court of Kakatiya King Prataparudra II, the grandson of Rudrama Devi. He is the first writer both chronologically and in quality-on Sanskrit Poetics from Telugu country. His work Prataparudriya or Prataparudrayaśobhuṣaṇa has another first to its credit, being the first book on Alankaraśästra taking examples composed in the praise of a single person. This set off a trend with nearly fifty books on Poetics being similarly structured (generically called Yaśobhüṣaṇa works), even as it continues to be popular as a text book. A third feature of Vidyanatha's work is that he included the discussion on Drama in an Alankaraśāstra work, and also supplied a five-act illustration, another first in Alankaraśāstra. Later commentators, especially Mallinatha who also hails from Telangana, and Alankarikas have drawn heavily from Prataparudrīya, a testimony to the high quality of the work. In the present book, the author, Prof. B. Narasimha Charyulu gives a critical evaluation of Vidyanatha both as a poet and a poetician after giving a brief overview of the history of Prataparudra, and introducing the work Prataparudrīya with a detailed account of its structure and contents. Additionally he has unearthed certain facts which were either not known before, or not well known before. First of all, he establishes that Vidyanatha is only the title of the Poet, whose real name was Vaijanatha. Similarly, Vidyanatha is shown to be the first person to mention the three Lingas after which Telugu country is also called Trilingadeśa; it is noteworthy that Kalahasti does not feature in this list, but rather Kaleśvaram does. Another unique contribution of the present author is the listing of the Birudāvalī of Prataparudra.
About the Author
The author, Prof. B. Narasimha Charyulu, a Naiyayika, an Alankarika and a teacher, hails from an orthodox Śrī Vaisnava family of Dharmapuri, Karimnagar. His parents are Śrīman Burugadda Rangacharyulu and Smt. Godamma. He studied Sanskrit traditionally at Sītārāmbagh, Hyderabad under the tutelage of Śrīman Kovilkandāḍai Appan Śathakopa Rāmānujacharyulu and Śrīmān Maringanti Śrīrangacharyulu. Later he received the B.O.L (Nyaya), M.A., and Ph. D. degrees from Osmania University, Hyderabad. He retired as the Head of Department, Sanskrit at Osmania University and served Surabharati Samiti as Secretary for sixteen years, training more than 1,000 people in Sanskrit. Presently he is the Vice-president of Surabharati Samiti. He has written more than 50 research papers on topics of Alankara Sastra, Nyaya, Veda, Vedanta, Sahitya and Vyakaraṇa. Two anthologies of some of these have appeared as Samskṛtasahityavallarī and Alocanāmṛtajharī. He wrote a seminal work: Dharmasūri: His Life and Works-A Critical Study, also the topic of his Ph.D. thesis. He translated six books into Telugu: Harischandropakhyānam from the Markandeya Purana, Vedachintanam of Vinoba Bhave, Verses for the Brave (selected verses from the Yogavāsistha), Yatindramatadīpika, an original and important manual of Visistadvaita, Jitantestotram, popularly known as Bhagavatcchastram and Bharatarasaprakaraṇam, a primer on Rasa. One translation of nearly 9,500 verses from the Pātālakhanda of the Padmapurāṇa is in press. Another work in Telugu giving the essence of four commentaries on the Ayodhyakanda of Ramayana is in progress (both projects being sponsored by TTD).
**Contents and Sample Pages**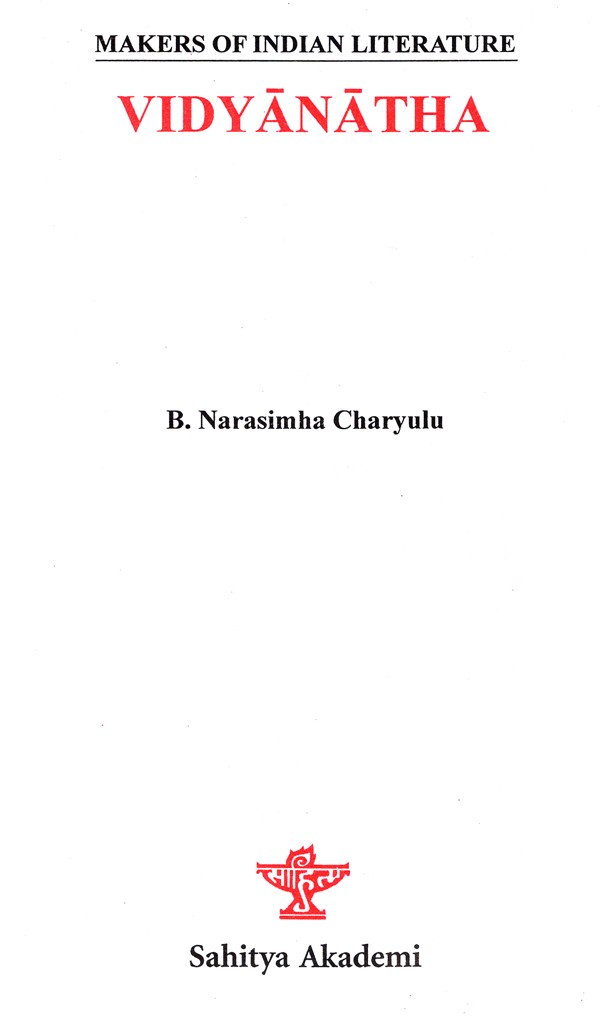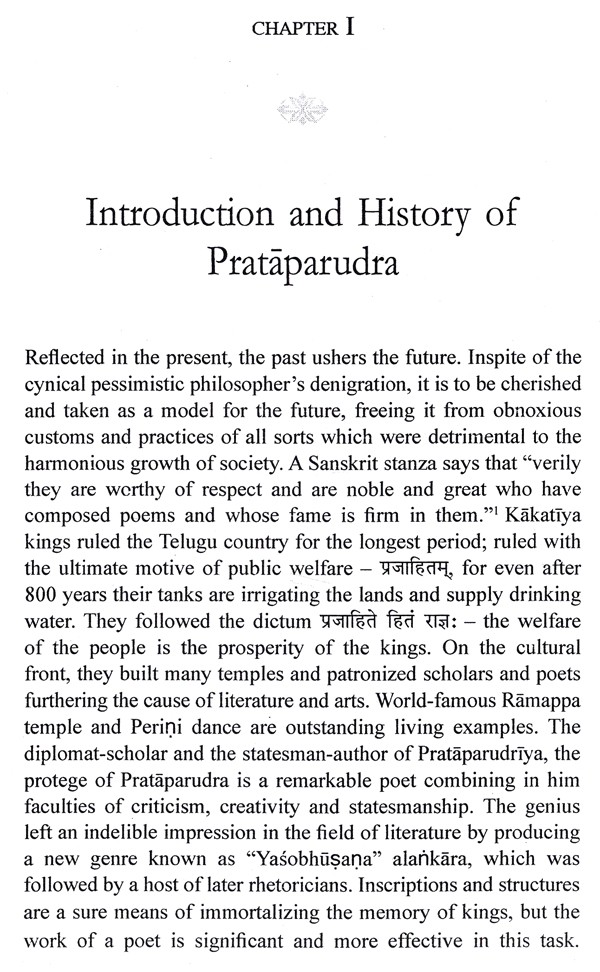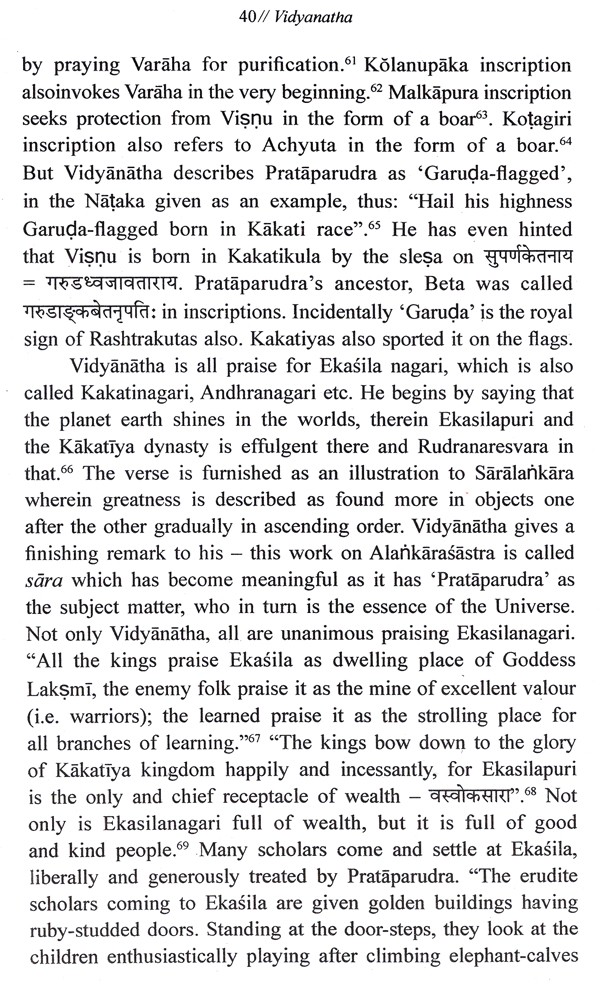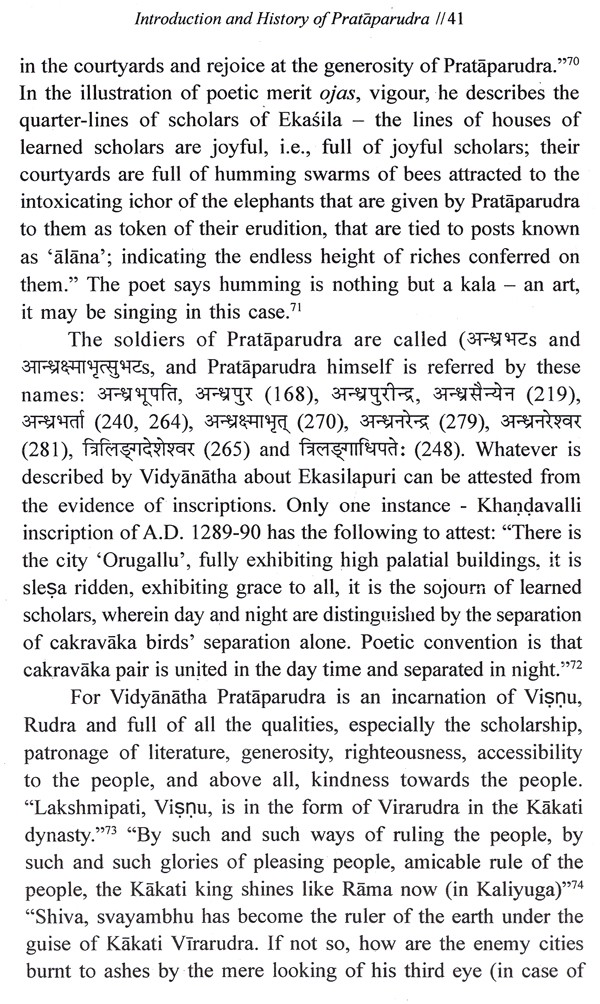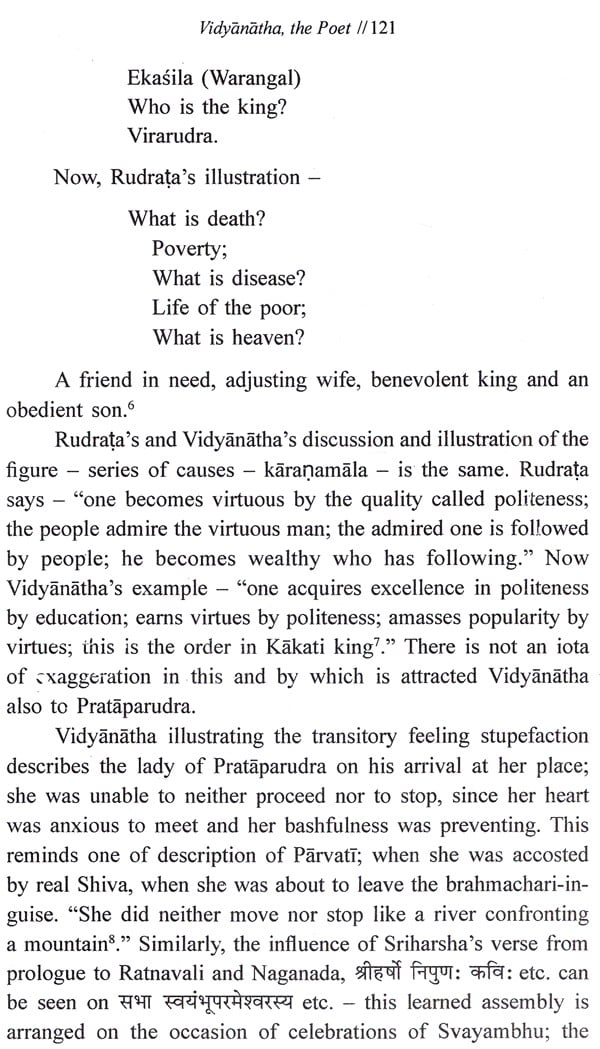 ---
We Also Recommend