Makhdoom Muhiuddin- Makers of Indian Literature
$2000

$20.00
Tax included.
Shipping
calculated at checkout.
---
---
Book Specification
| | |
| --- | --- |
| Item Code: | AZH303 |
| Author: | Sayyada Jafar |
| Publisher: | SAHITYA AKADEMI, DELHI |
| Language: | ENGLISH |
| Edition: | 2009 |
| ISBN: | 9788126024452 |
| Pages: | 107 |
| Cover: | PAPERBACK |
| Other Details | 8.50x5.50 inches |
| Weight | 150 gm |
Book Description
About The Book
Makhdoom's physical existence has been lost somewhere in the mist of death. But through his enlivening vitality, meaningfulness of his ideas and art, and through the fragrance of his poetic personality, Makhdoom lives on in the pages of Urdu literary history. Krishan Chander had said about Makhdoom, "As long as Urdu language lives, as long as the city walls of Hyderabad exist, you will continue to arise from the soil of your birthplace, and your voice will continue to be heard". Makhdoom's poetry will always be remembered for its advocacy of higher values of life and its humanism. Makhdoom had transformed his pen into a sword. He wanted to go through life alongside people. Makhdoom remained committed to their struggle, and continued to present their aspirations, goals and dreams through his poetry. From Surkh Savera to Gul-e-Tar, Makhdoom's creative journey proved to be extremely meaningful. From absolute rhetoric and spontaneous style of expression, Makhdoom gradually moved towards symbolism. These symbols are a result of Makhdoom's deep awareness of life and the beauty of its struggles which informed his poetic sensibility. His three collections, Surkh Savera, Gul-e-Tar and Bisat-e-Raqs have been published.
About the Author
This monograph has been written by Professor Sayyada Jafar who has authored more than two dozen books. She has received assortment of special awards from Bihar Urdu Academy, Andhra Pradesh Urdu Academy, Alami Urdu Council (New Delhi) and Meer Academy, Lucknow. Her works have been translated into Marathi, Hindi, Arabic and English.
Nishat Zaidi is a critic, scholar and translator. She is Associate Professor in the Department of English, Jamia Millia Islamia, New Delhi.
**Contents and Sample Pages**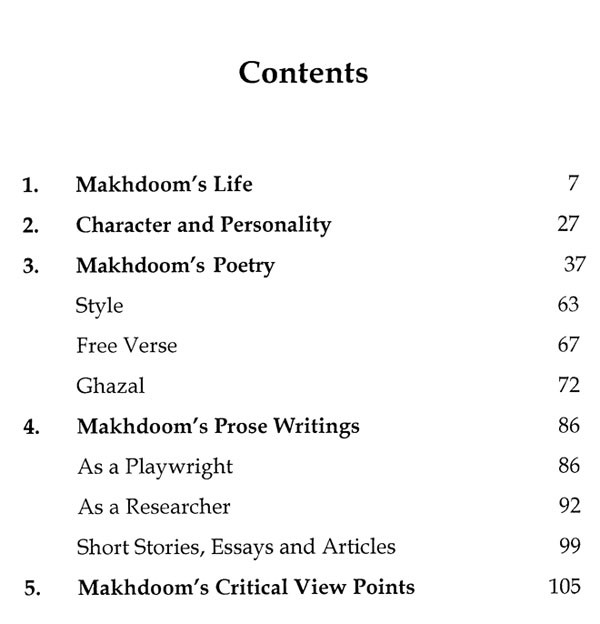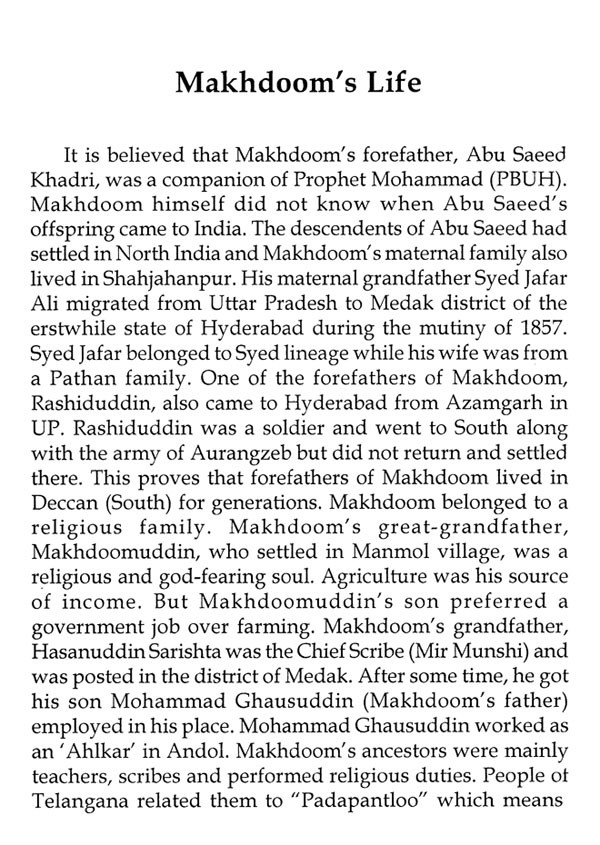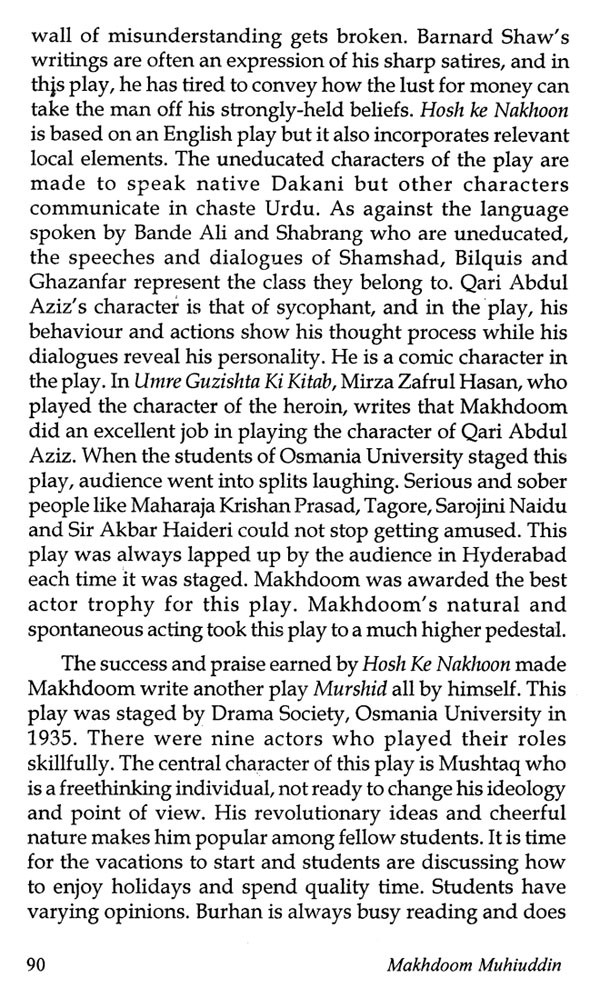 ---
We Also Recommend