Marital Harmony- An Indian Context
$3600

$36.00
Tax included.
Shipping
calculated at checkout.
---
---
Book Specification
| | |
| --- | --- |
| Item Code: | UAJ694 |
| Author: | Pooja Mittal |
| Publisher: | The Women Press, Delhi |
| Language: | English |
| Edition: | 2017 |
| ISBN: | 9788189110482 |
| Pages: | 157 |
| Cover: | HARDCOVER |
| Other Details | 10.00 X 6.50 inch |
| Weight | 390 gm |
Book Description
About The Book
The book is about the troubled psyche of Indian married woman who suffers inequality in marital relationship. It is an attempt to find out the gaps in happy married life by studying four novels in Indian context through feminist, existential and psychoanalytical perspective. Women from different strata of society: a girl child (Raka); widow (Nanda Kaul), house wife (Roop, Satya, Mona), career woman (Sarita) all suffer repercussions of unhappy married life. The book depicts the story of their emancipation. At the end they emerge as new women by their inherent nature of love.
About the Author
Dr. Pooja Mittal teaches English Literature. She belongs to a small town Raisingh Nagar in Distt. Sri Ganga Nagar and is married in a well educated family in Jodhpur. Her journey as a researcher begins right from here. She carved her own niche by making a fine balance between her traditional and modern role. She emerged as a new woman. Presently she is working in Mahila PG Mahavidyalaya, Jodhpur. She researched on the psyche of Indian married woman in novels of Indian women writers. She has presented various research papers at various seminars and conferences and got them published in refereed journals of national and international repute. She is keen to read poetry, Indian English Literature and American Dramas. It is original work of writer. While writing it she has undergone thorough reading. The source of quoted text has been clearly mentioned in the list of citation. If there is any resemblance it is merely a coincidence.
Preface
The institution of marriage is regarded as the most sanctified and sacrosanct phase of human life so far as his/her social, sexual, religious existence is concerned. It is approved by all cultures and all societies in all ages. Its function is to provide fulfillment to both man and woman who are regarded as two wheels for the train of marital life. These two wheels require equal strength, equal mutual understanding for the smooth running of this train. Whenever this equality is disturbed the marital harmony between spouses is affected.
The institution of marriage in India is bound by certain social, cultural and religious ideologies. Its male chauvinistic society determines the code of behaviour and the boundaries of space for both men and women. The present book attempts to find a way out for equality between sexes by exposing certain issues that are responsible for the uneven relationships in marriage.
In India narratives written by women articulate the status of a woman, within the confines of the institution of marriage, in a patriarchal social set-up. They move away from stereotype woman to the conflict of the new woman between her marriage and identity. The novels undertaken for study are Shauna Singh Baldwin's What the Body Remembers; Nayantara Sahgal's Rich Like Us; Anita Desai's Fire on the Mountain and Shashi Deshpande's The Dark Holds No Terrors.
In studying theses texts the book analyses the different phases of evolution in the life of the Indian woman who goes beyond patriarchal hegemonic force by transgressing silence. She tries to find her own niche but without defying her nurturing role-playing as a mother or a wife.
**Contents and Sample Pages**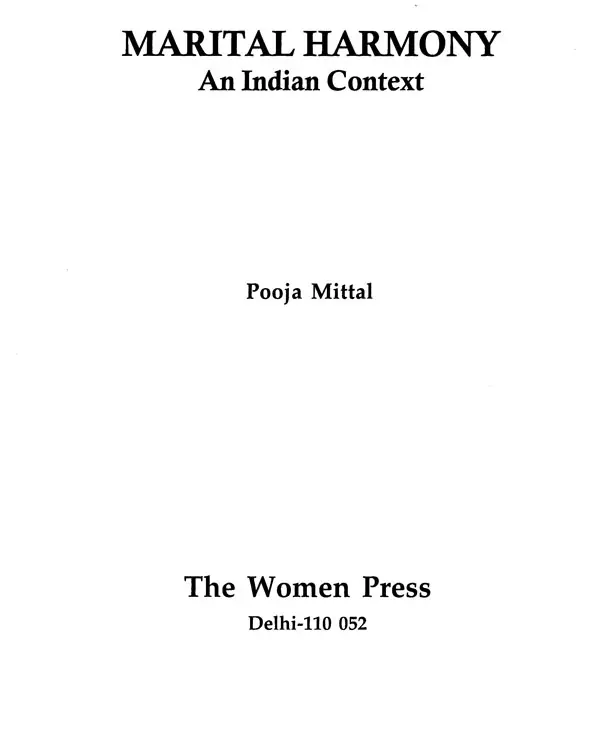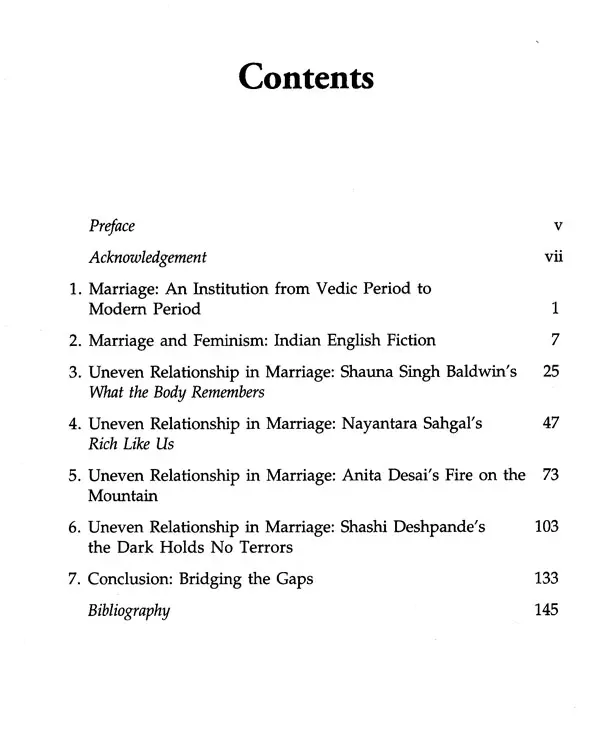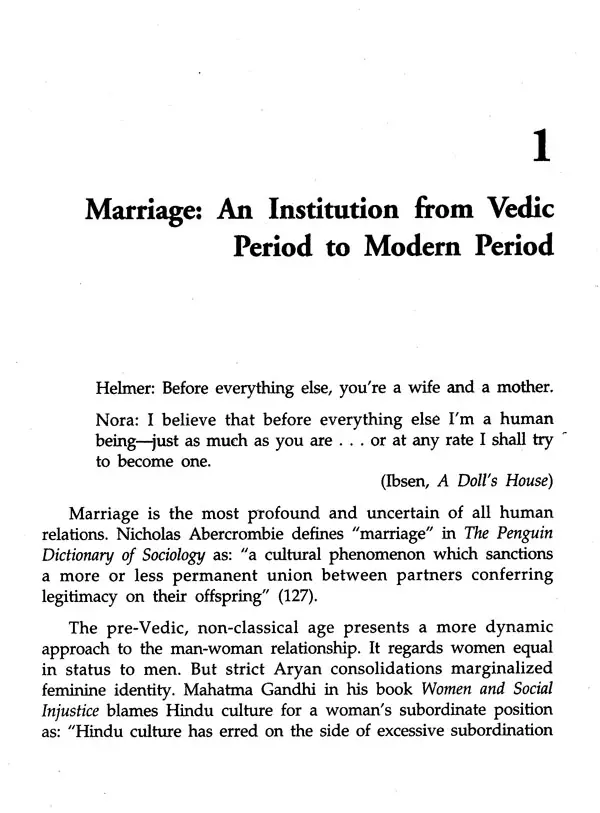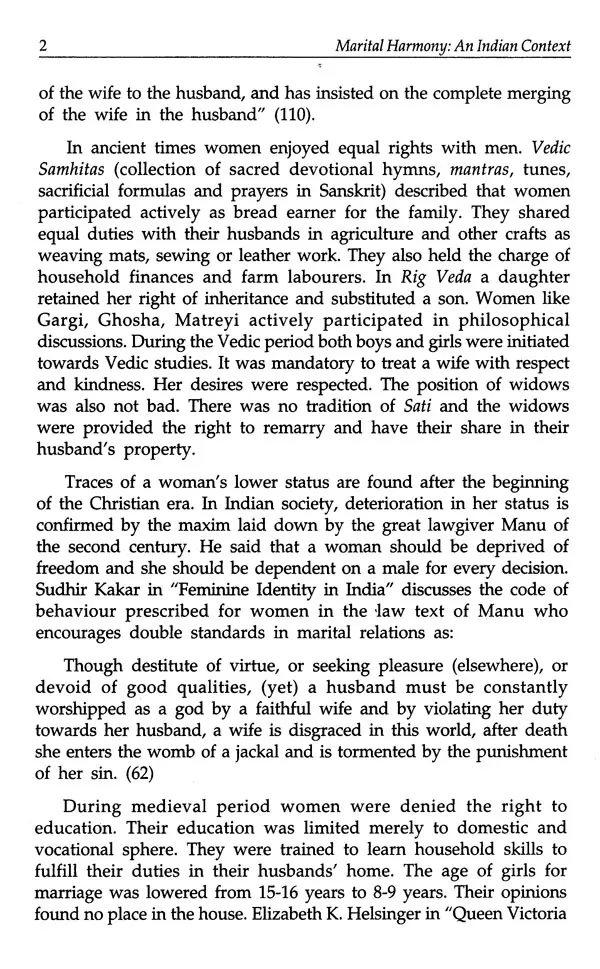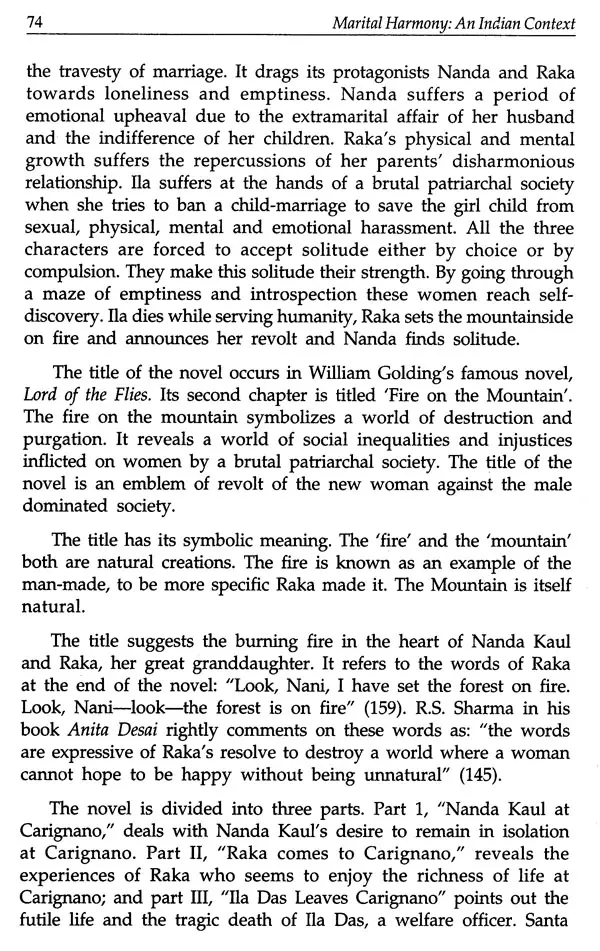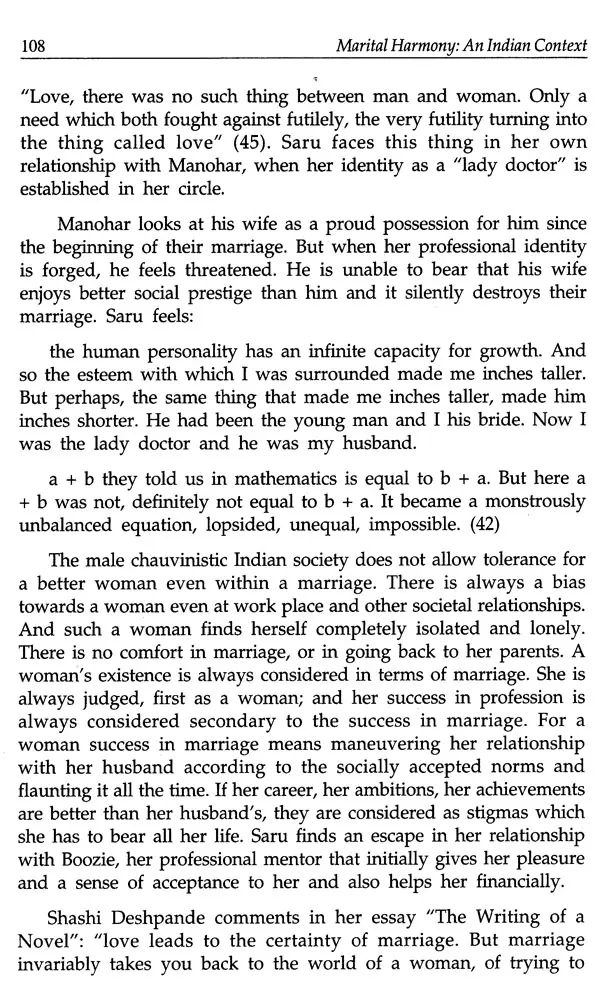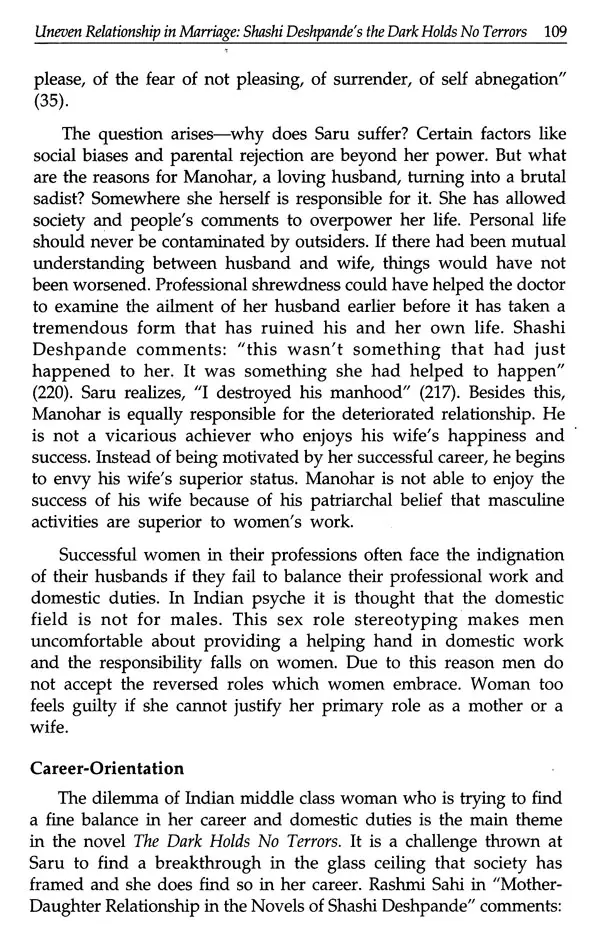 ---
We Also Recommend