The Melting Stone & Other Plays: Sahitya Akademi Award Winning Maithili Plays
$2800

$28.00
Tax included.
Shipping
calculated at checkout.
---
---
Book Specification
| | |
| --- | --- |
| Item Code: | AZI009 |
| Author: | Ramdeo Jha |
| Publisher: | SAHITYA AKADEMI, DELHI |
| Language: | English |
| Edition: | 2014 |
| ISBN: | 9788126042470 |
| Pages: | 161 |
| Cover: | Paperback |
| Other Details | 8.50x5.50 inches |
| Weight | 227 gm |
Book Description
About The Book
The Melting stone is an anthology of seven one-act plays that helped shape the trajectory of Maithili drama. Covering a wide range of social issues, it provides a cultural and social barometer of the times. The works range from intense drama to biting comedy. It is a provocative collection of plays showcasing the social milieu at the time of independence.
About the Author
Ramdeo Jha, a retired university professor of Maithili, LNMU, Darbhanga is an eminent playwright, prose writer, poet, scholar, editor and translator. Among the various awards and accolades he has received are the Sahitya Akademi Award and the Sahitya Akademi Translation Prize for his translation of the Urdu novel Ek Chadar Maili Si by Rajinder Singh Bedi.
Rajanand Jha, the translator, is a retired Professor of English from LNMU, Darbhanga. He won the Sahitya Akademi Translation Prize for his translation of Samaresh Majumdar's Kalbela into Maithili.
Foreword
Maithili was at one time rich in dramatics but, today, sadly, for want of a prominent theatre, the pace of creation in the genre of drama has slowed down a lot. Of course, in the past few years, Maithili has witnessed the advent of many playwrights of repute. Various dramatic works have been published. The present work is an attempt to enrich Maithili drama further.
Among all genres, writing plays has been considered the most elegant and the great poet Kalidasa has epitomised it as a calm visual yagna (religious sacrifice). Changes in the aesthetic taste of spectators and innovations of new amenities in drama has brought about changes in dramatic craft and style from time to time. As such, experiment in the genre of drama has always- been there. Visual drama owes its origin entirely to modern scientific age. More often than not, visual drama is broadcast from radio due to which it is customarily called radio drama. But it can be enjoyed on tape or record as well. Hence it is more justified to give it the broad appellation of audio drama.
Although audio drama is not meant to be seen but to be heard, it provides such aesthetic pleasure for the audience as a stage performace in a theatre. Of course, due to angic (gesticulatory), sattwic and aharya acting, spectators are able to enjoy the artististry of the presentation of the play presented on the stage. There is no room for such enjoyment in an audio play. But by exercising influence through the narrator and acoustics, spectators are made to feel the semblance of angic, sattvic and aharya acting. Similarly, the narrator himself is made to serve as an usher highlighting shadows of coming events and at the same time flashback is also used as a means of it.
What makes a difference is that 'Viskambhaka-pravesaka, takes two characters through whose dialogue, the anecdote of the past is simply brought into light but in visual drama that is exhibited as something taking place. It helps to create increasing interest in the plot of the drama. 'Pause' is made to serve as a means to denote the change in place and time. To indicate the exit and entrance of characters up to the smallest space of time and distance, 'pause' is used as a means and 'slight pause' is observed to that effect. Reporting the intermission of larger space of time and distance is known as 'short pause.' If in course of the delineation, there is a long interval or the episode of the plot occurs elsewhere, the intermediary period is denoted by a 'long pause." For this, sound effect is used when needed within the framework of the play. Such a long pause has been denoted by the first scene etc. It is a mere formality, otherwise what is audio cannot be called visual. Summarily, it is through reporting and the sound effect itself that one is made to feel the semblance of real appearance.
**Contents and Sample Pages**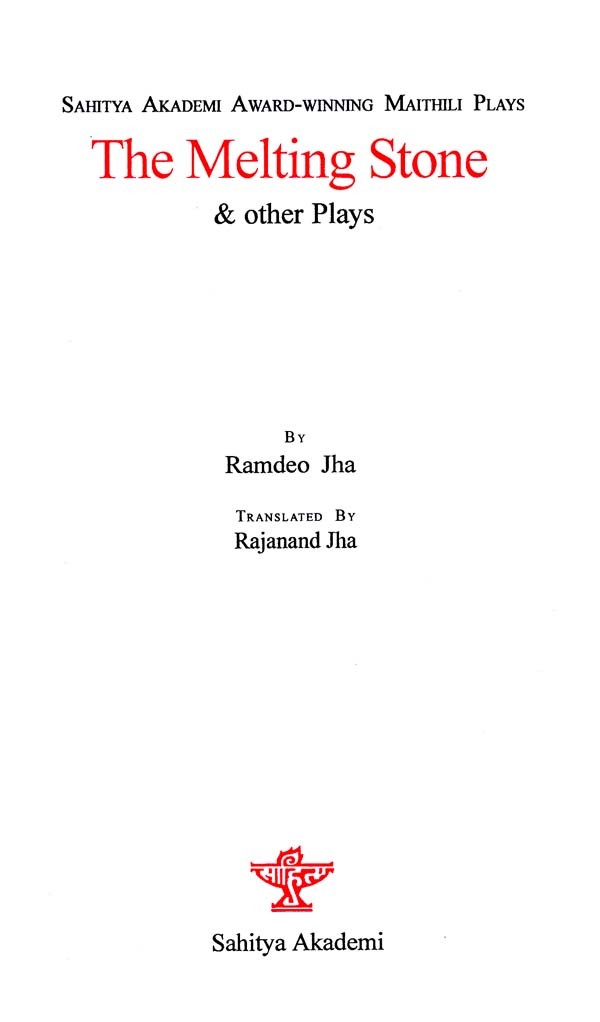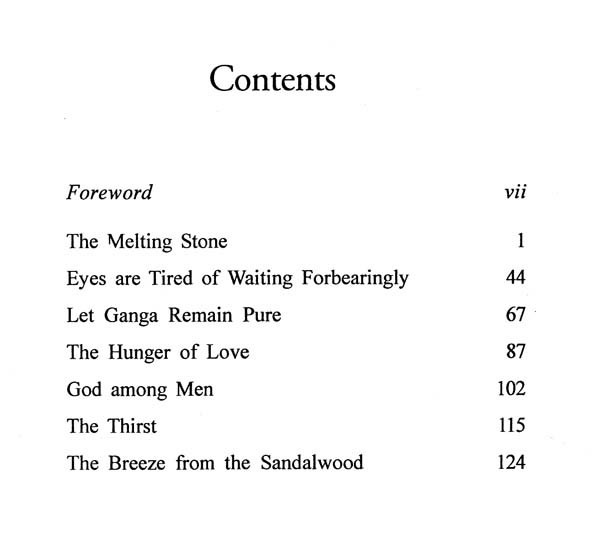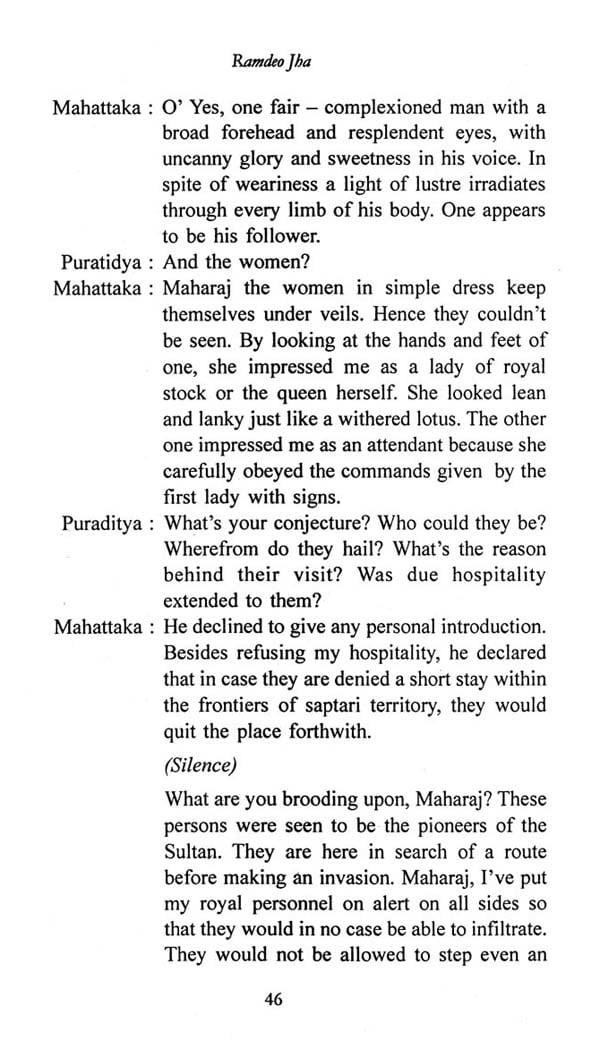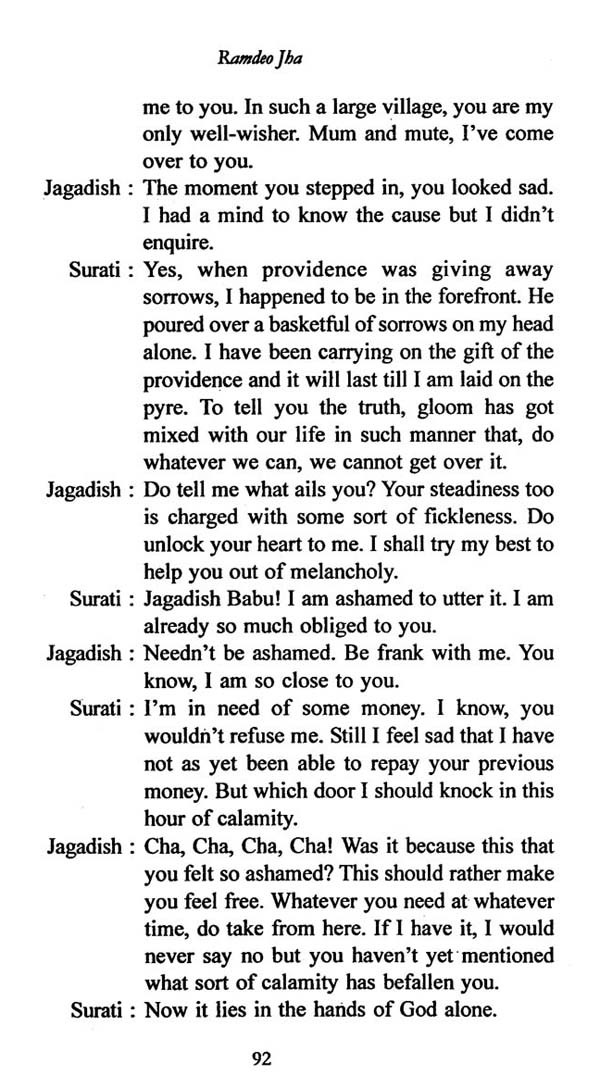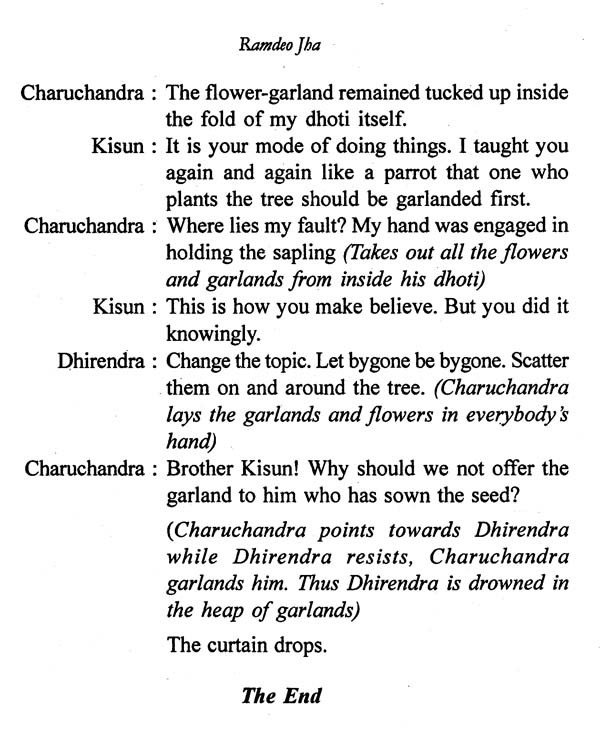 ---
We Also Recommend