The Mental Equivalent: The Secret of Demonstration
$2800

$28.00
Tax included.
Shipping
calculated at checkout.
---
---
Book Specification
| | |
| --- | --- |
| Item Code: | UAM864 |
| Author: | Emmet Fox |
| Publisher: | Kalpaz Publications |
| Language: | English |
| Edition: | 2017 |
| ISBN: | 9789351289890 |
| Pages: | 25 |
| Cover: | HARDCOVER |
| Other Details | 8.90 X 5.90 inch |
| Weight | 170 gm |
Book Description
ABOUT THE BOOK
This book, consisting of two lectures delivered by Emmet Fox at Unity School of Christianity, Kansas City, deals with the mental equivalent, universal polarity, building a new mental equivalent, and maintaining the new equivalent. It argues that the key to life is to build in the mental equivalents of what you want and to expunge the equivalents of what you do not want. How do you do it? You build in the mental equivalents by thinking quietly, constantly, and persistently of the kind of thing you want, and by thinking that has two qualities: clarity and interest; those are the two poles.
ABOUT THE AUTHOR
Emmet Fox was a New Thought spiritual leader of the early 20th century. Born in Ireland, he went to the United States, and in 1931 was selected to become the successor to James Murray as the minister of New York's Divine Science Church of the Healing Christ. His important book include The Sermon on the Mount: The Key to Success in Life, The Ten Commandments, Power Through Constructive Thinking, Around the Year with Emmet Fox: A Book of Daily Readings, Alter Your Life, Make Your Life Worthwhile, Diagrams for Living: The Bible Unveiled, The Seven Day Mental Diet: How to Change Your Life in a Week, Find and Use Your Inner Power, Stake Your Claim: Exploring the Gold Mine Within, and The Mental Equivalent: The Secret of Demonstration.
**Contents and Sample Pages**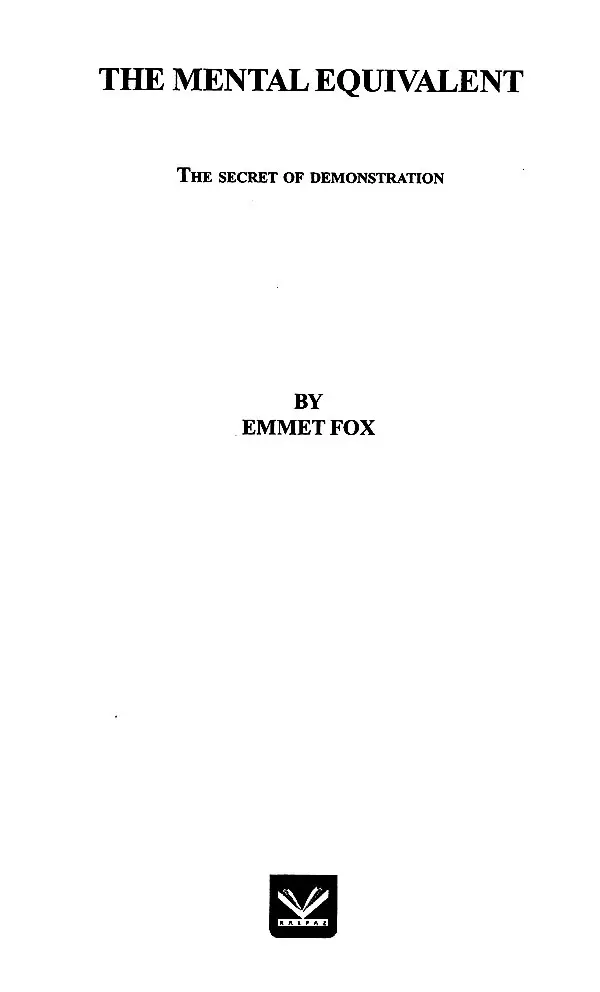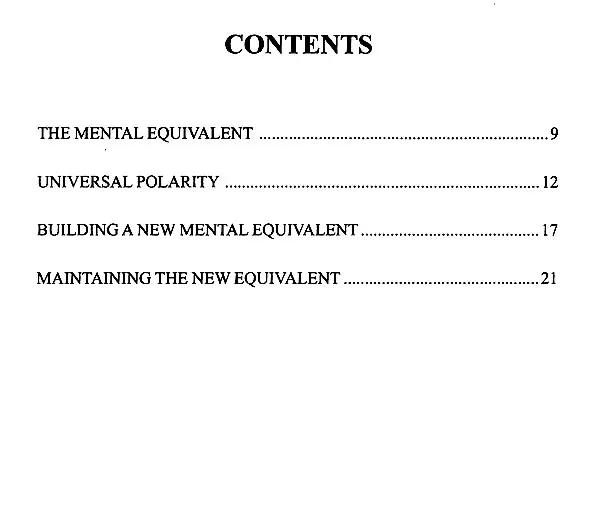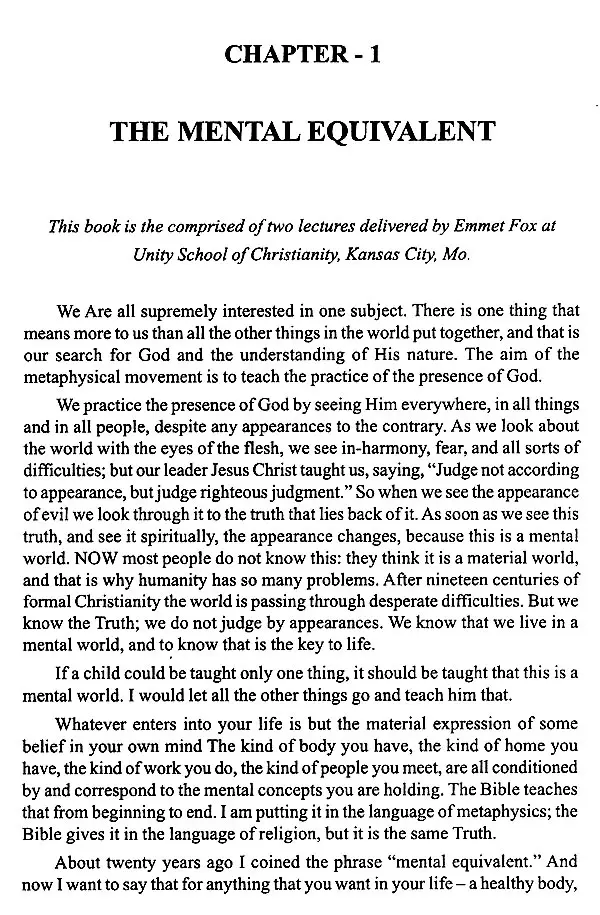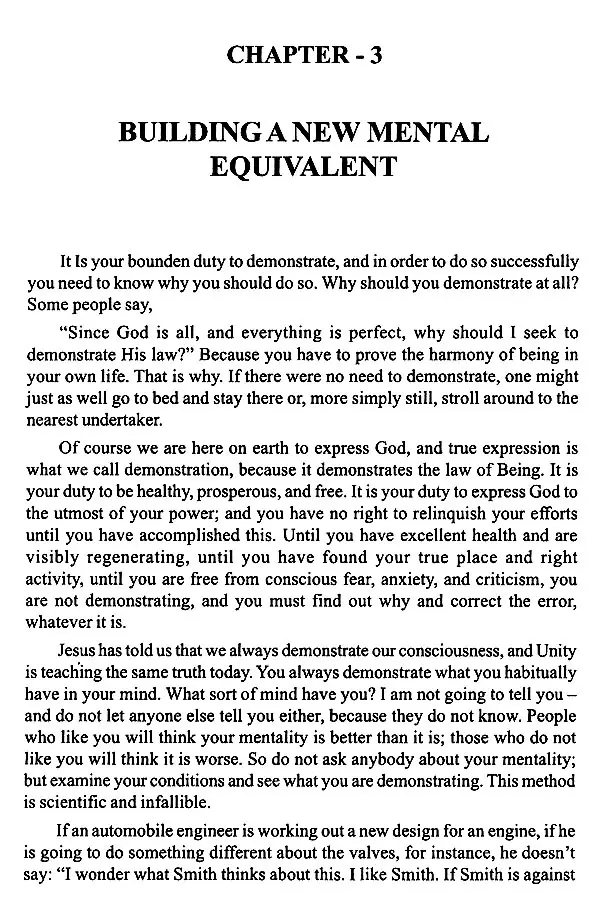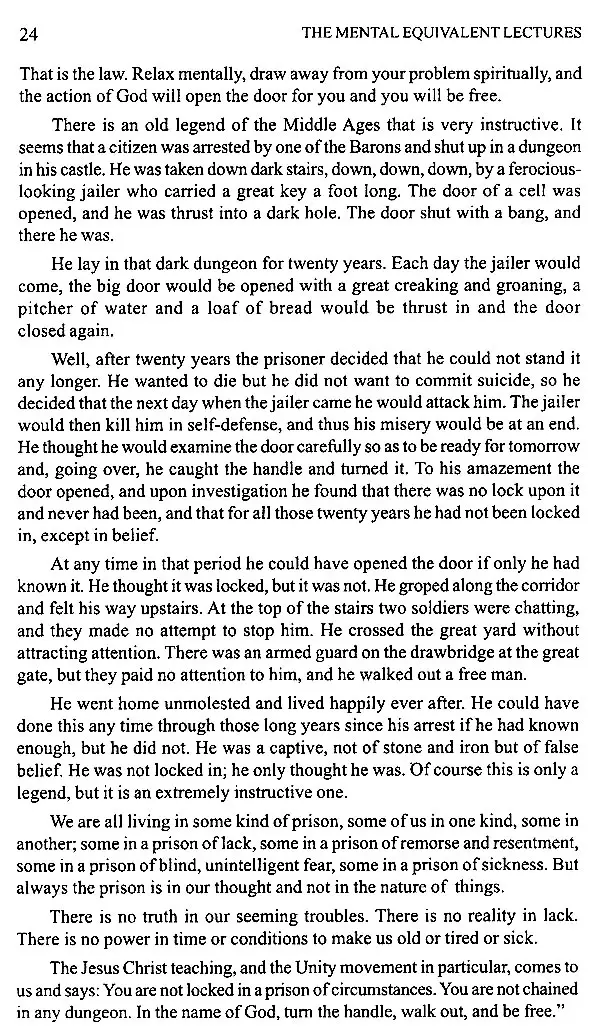 ---
We Also Recommend