Miccha Scenario- II Parts in 1 Book (An Old and Rare Book)
$3100

$31.00
Tax included.
Shipping
calculated at checkout.
---
---
Book Specification
Book Description
About The Book
This is a collection of my Editorials and Reflexions published during August 1994. August 1996 in the Sikh League, a fortnightly, of which I was the Chief Editor.
I have published books on Buddhism and Sikhism, my favourite subjects. And, I have a feeling that one cannot reach one's readers, frequently, through books and one also needs to relax, intellectually. Journalism I think serves both the purposes and I have made full use of it.
About the Author
Born in 1937 at Dhamial, District Rawal Pindi, now in Pakistan. Migrated to Delhi in 1947 after Partition Pursued interdisciplinary studies in a regular way. Passed M.A. in Panjabi Language and Literature (1961); LL.B. (1978); M.A. in Philosophy (1980); all from University of Delhi. Awarded Degree of Doctor of Philosophy in Buddhist Studies.
by the University of Delhi in 1983. Teaching Panjabi Language and Literature for last three decades. At present, Reader, Head, Department of Panjabi, Dyal Singh College (Evening) University of Delhi.
Published doctoral thesis Nibbana in Early Buddhism based on Pali Sources from 6th B.C. to 5th A.D., in the year 1985; Studies in Buddhism and Sikhism in 1986; Studies in Panjabi Fiction in 1987; Edited E. Obermiller (1) Nirvana in Tibetan Buddhism and (2) Prajñapāramitā in Tibetan Buddhism and published in 1988 and working on Buddha and Nanak: In Comparative Light.
Preface
I had at one time launched the Sikh League, a fortnightly, which could not survive for more than two years. I have been writing regularly its Editorials and Reflexions (the latter under non-de plume Sobtovasky, name given to me by my Comrade friends). This is a collection of my Editorials and Reflexions published during August 1994 to August 1996 in the said paper of which I was the Chief Editor.
During the period I was writing for the Sikh League, I found that there was general decline in values required to raise a soical structure conducive to pursue a higher order of life. Hence, the title is Miccha Secnario. My main focus has been of course on the Sikh world. The contemporary Sikh world by and large, is suffering from minority complex not finding way out of it. The members of minority community of any category, at any point of time in history, in order to earn respectability and credibility, ought to be morally and intellectually taller than the members of majority community. The Sikhs are miserably failing on this front. The politics of power is certainly not the way out. The politics of ideology may prove helpful, in case it is rooted in the Sikh heritage built up by the Sikh Gurus.
**Contents and Sample Pages**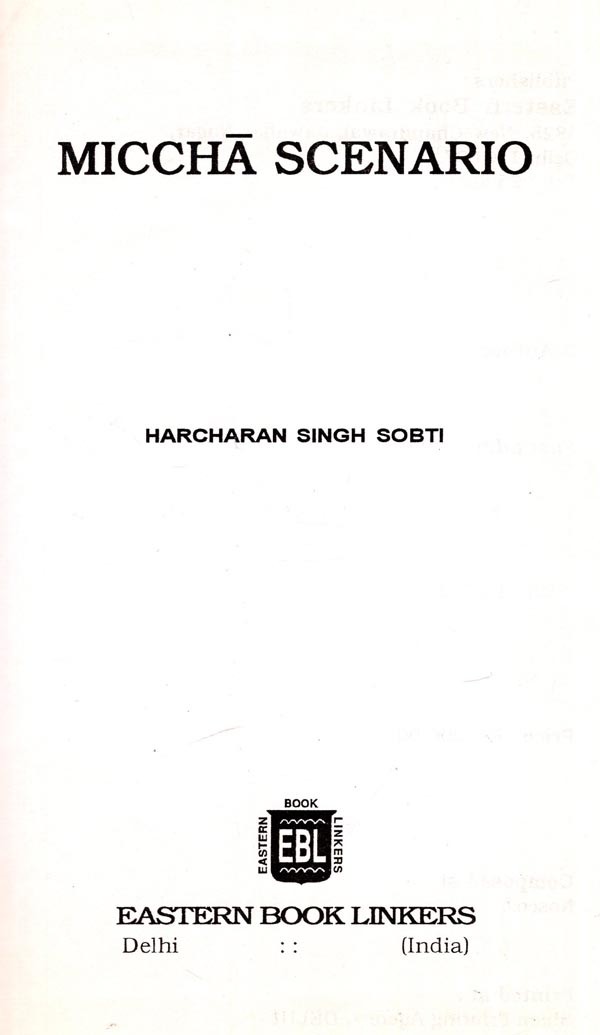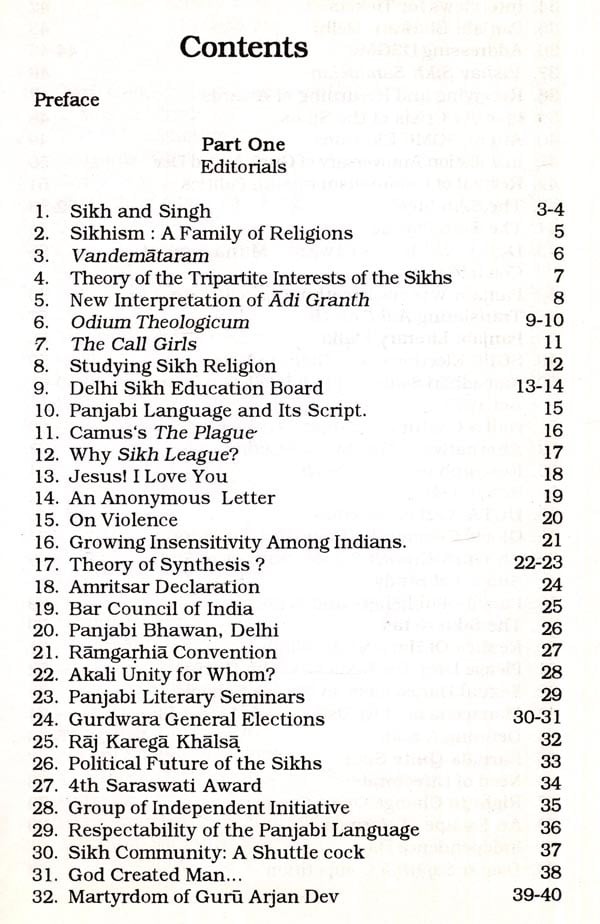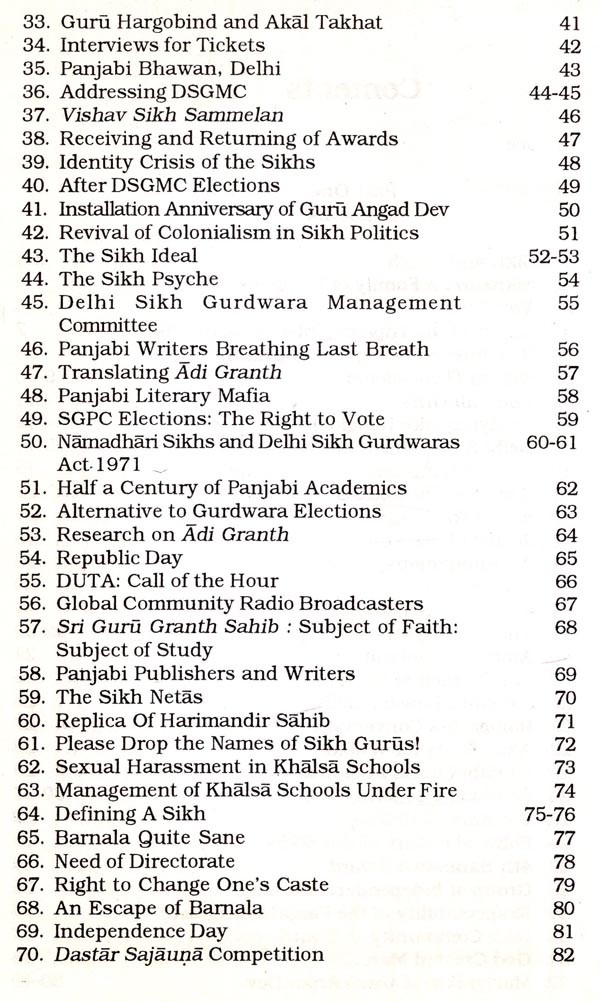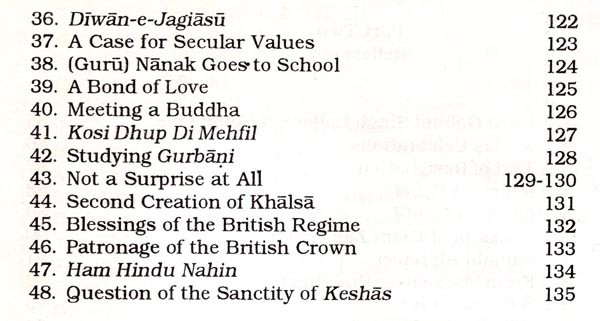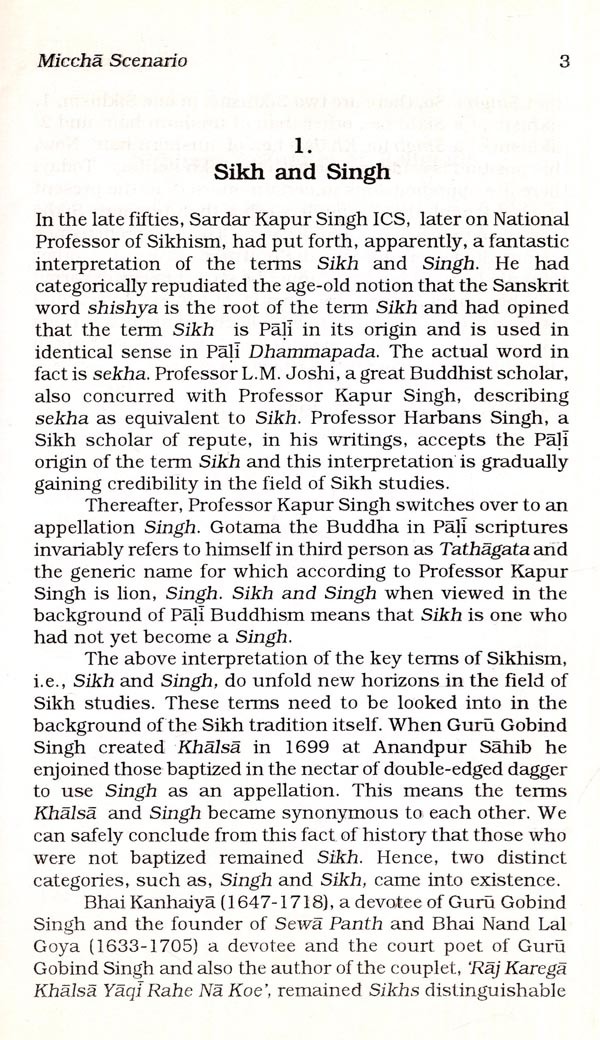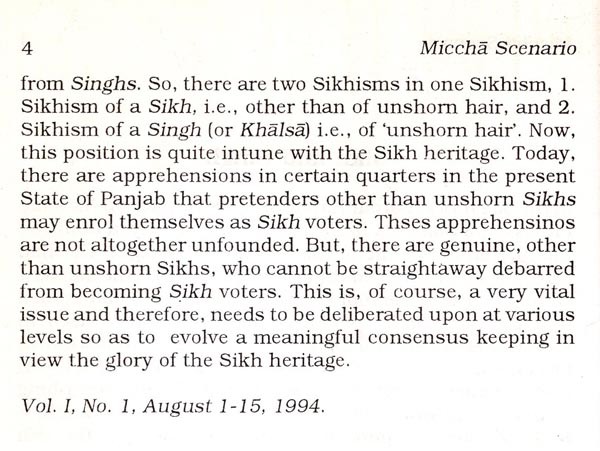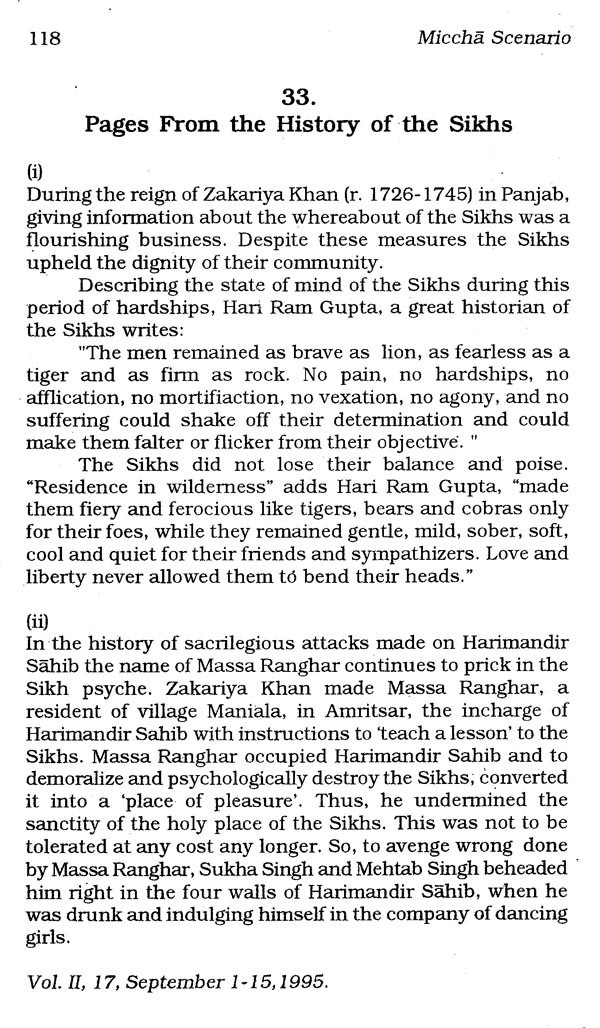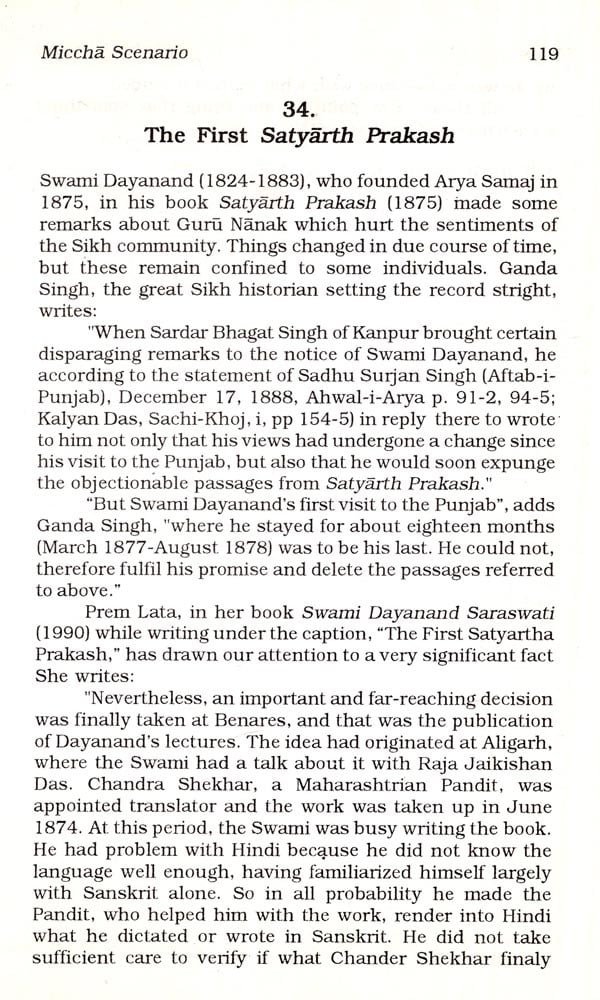 ---
We Also Recommend