Mount Everest - Its Spiritual Attaintment (A Book on Discipleship)
$2500

$25.00
Tax included.
Shipping
calculated at checkout.
---
---
Book Specification
Book Description
About The Book
If you desire you can quite definitely set your feet on the way to discipleship. . . You can dedicate yourself to Them and their representative in the outer world...If you will take every opportunity, make every effort, you will soon come to know Them...'
'If an individual can intensify in himself the spirit of service, he is well on the road to discipleship, for service is a great characteristic of those who desire to attain.'
'When you are in the presence of the Master you always know what to do. Why? Because He lifts you out of your smaller self into your higher Self. When in the presence of your higher Self you know what to do.'
Foreword
WITHIN the pages of this book are contained the outstanding addresses given by Dr. George S. Arundale during the 1932 sessions of Wheaton Institute, Summer School and Convention of The American Theosophical Society.
Discipleship, glorious and inspiring, is the golden motif which runs like a stirring song through every talk to its triumphant climax in the address, Mount Everest. This mightiest peak, towering symbol of the grandeur of the heights attainable by man's own divinity, rightly represents the goal of our aspiration, as also the difficulties and obstacles to be surmounted on the way of ascent.
**Contents and Sample Pages**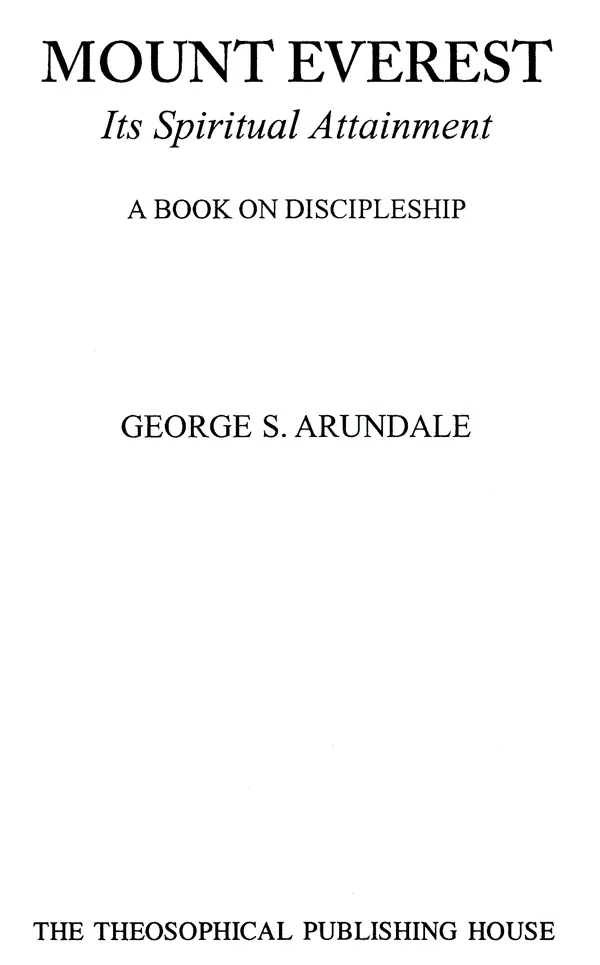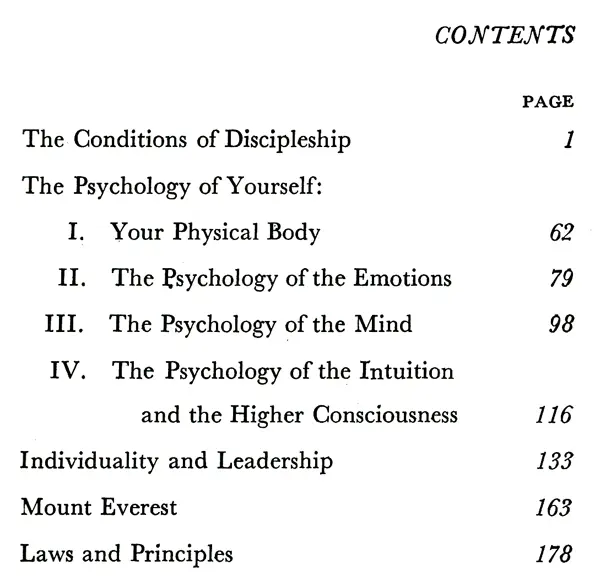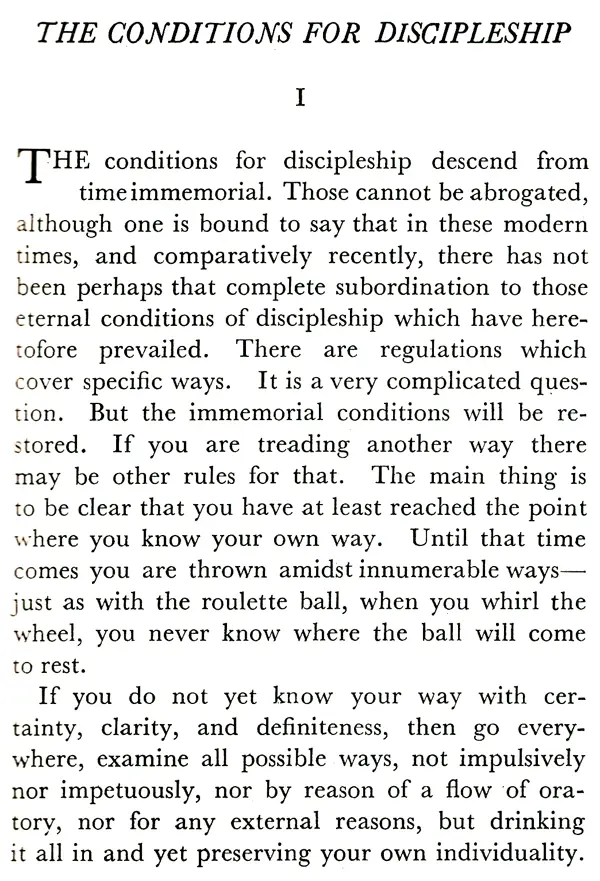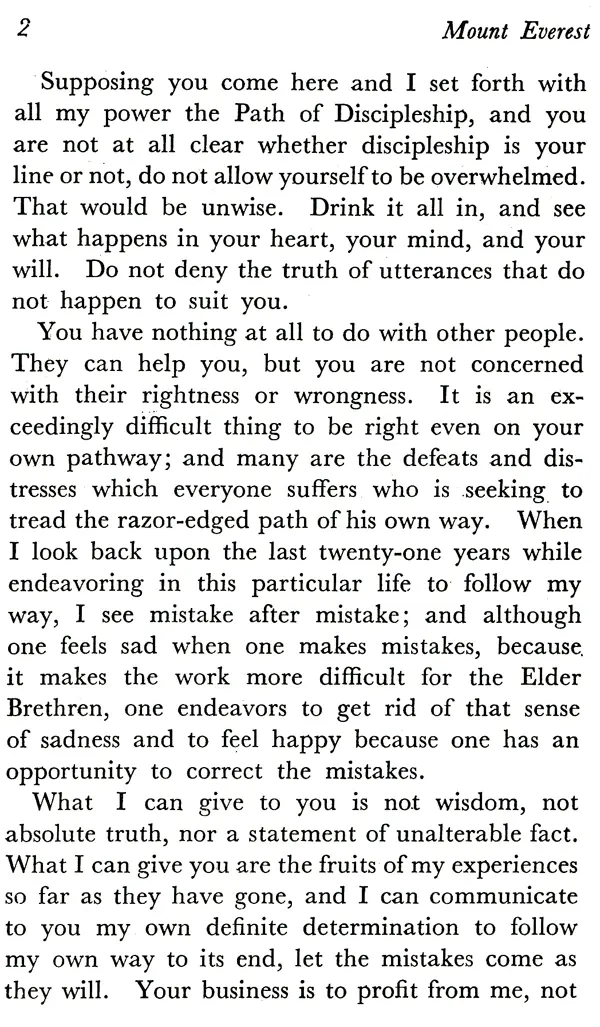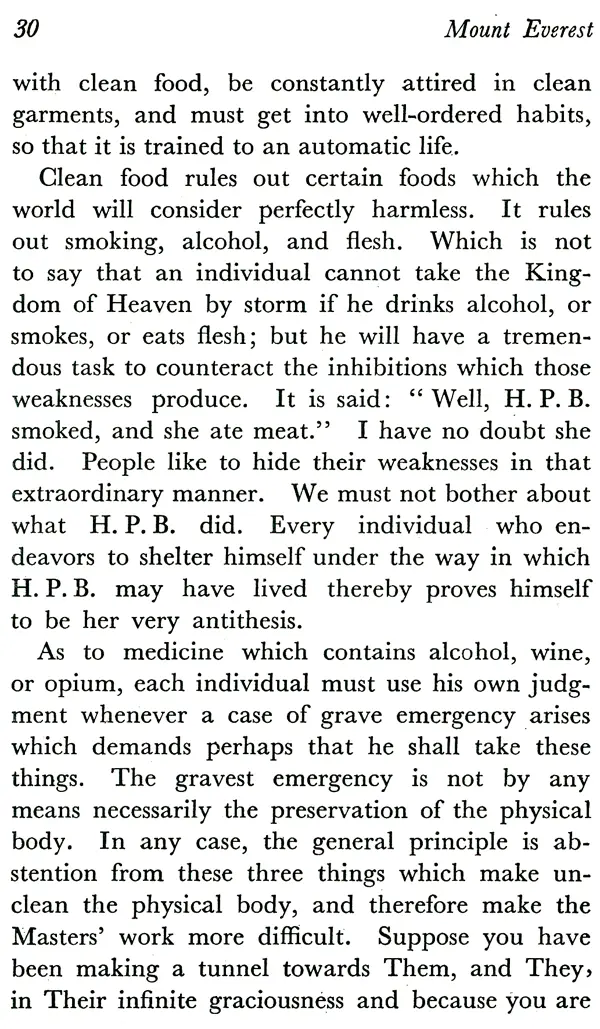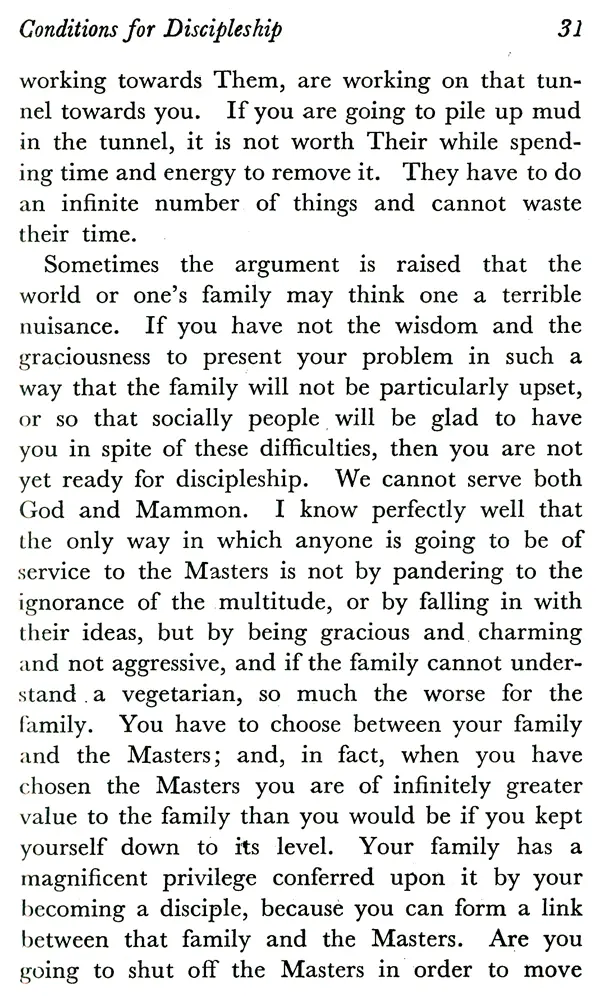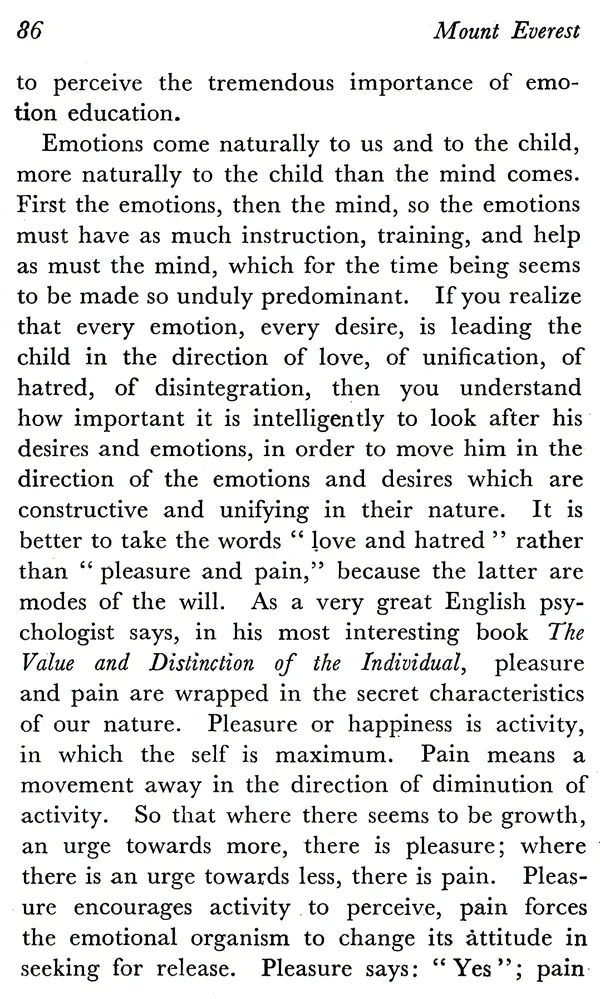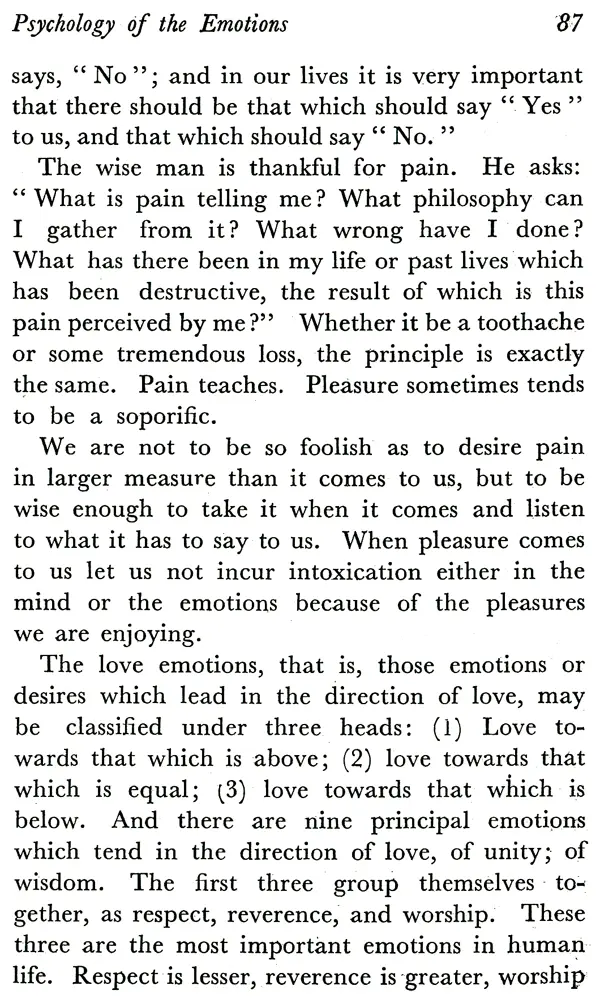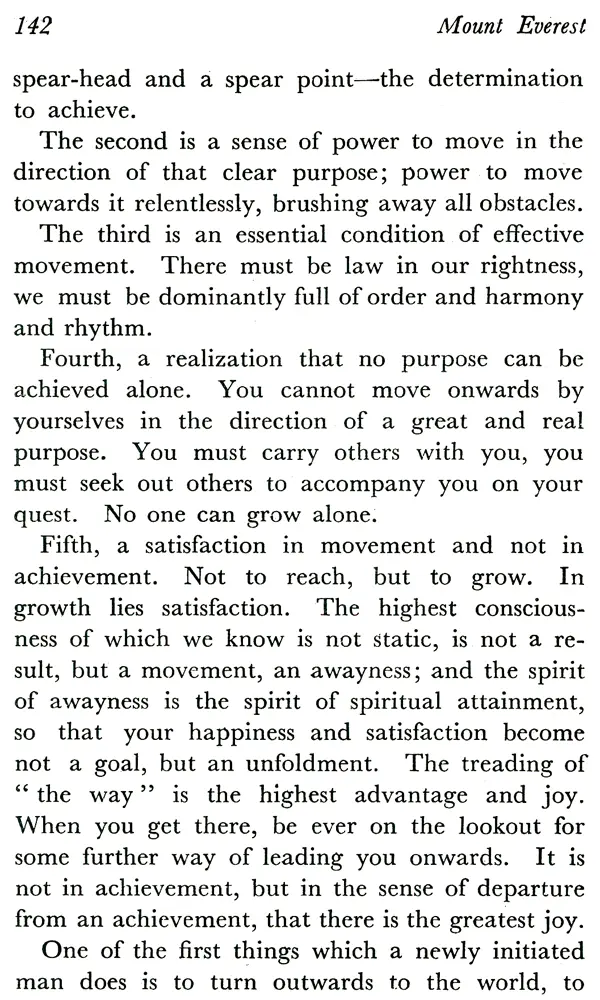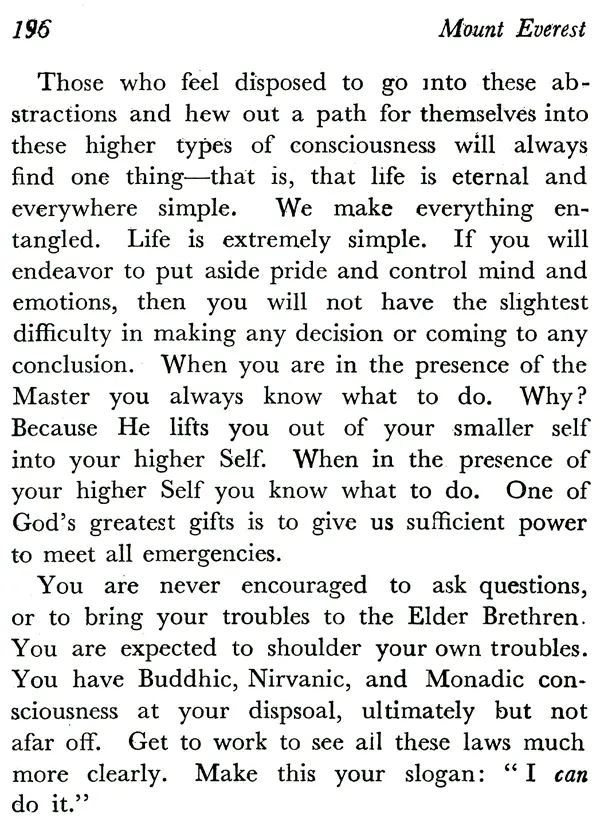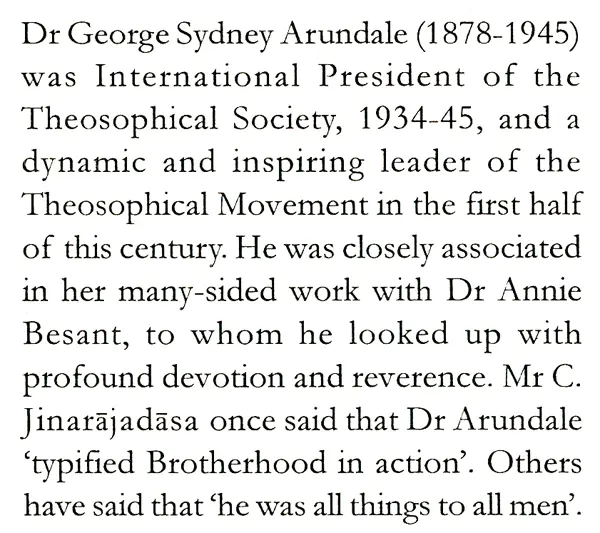 ---
We Also Recommend