The Mountain of the Moon- A Classic Tale of Adventure in Africa
$3100

$31.00
Tax included.
Shipping
calculated at checkout.
---
---
Book Specification
| | |
| --- | --- |
| Item Code: | AZE939 |
| Author: | Bibhutibhushan Bandopadhyay |
| Publisher: | NIYOGI BOOKS |
| Language: | ENGLISH |
| Edition: | 2020 |
| ISBN: | 9789389136388 |
| Pages: | 176 (Throughout B/w Illustrations) |
| Cover: | HARDCOVER |
| Other Details | 8.00x5.00 inch |
| Weight | 190 gm |
Book Description
About the Book
The Mountain of the Moon is a story about taking a chance-a dare which, with its wings of imagination, leads you to the silver lining after a storm. Shankar, an ordinary young boy from rural India, crosses many skies and seas to explore an altogether different world-Africa. There, he joins a seasoned Portuguese explorer, Diego Alvarez on a daring mission. But is the destination worth the toil of the journey? Moreover, will Shankar get to the peak of his mountain of dreams?
The storyline, with a series of adventures, is a testimony to the eternal virtues of courage, curiosity and compassion. It gradually becomes a tantalizing tale of an unusual friendship that evolved in the spectacular but dangerous African forests and grasslands teeming with mysterious wildlife, people and their folklores.
Experience this classic adventurous narrative in English that will lead you again to an era of picaro, when one dared to dream.
Preface
Chander Pahar is neither a translation of an English novel. nor is it based on an adventure story in any other language. The storyline and the characters of this novel are creations of my imagination.
However, to make the geographical details of Africa and the description of nature realistic, I have followed travelogues written by some famous explorers like Sir Henry Hamilton Johnston and Rosita Forbes.
In this context, I might add that the mountain described in this story, the Richtersveld, is a well-known mountain range in Central Africa, and the legends of the dingonek (the Rhodesian monster) and the bunyip are still common in the jungles of Zululand.
St. Franco's Prayer to the Sun used in this novel was translated by the late Mohini Mohan Chattopadhyay. Barrack pore Jessore 18 September 1937 Bibhutibhushan Bandopadhyay This book has also been adapted into a popular Bengali movie.
**Contents and Sample Pages**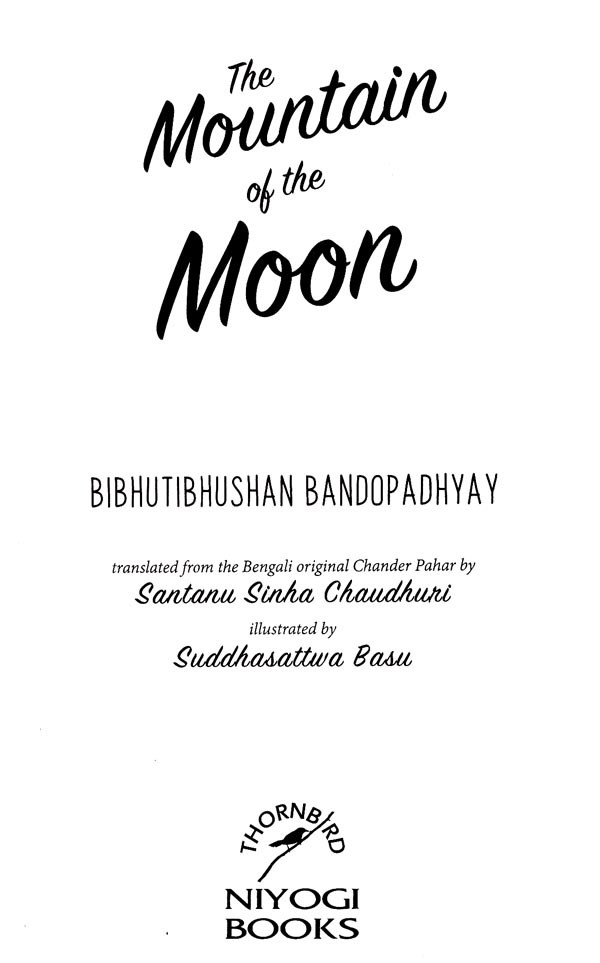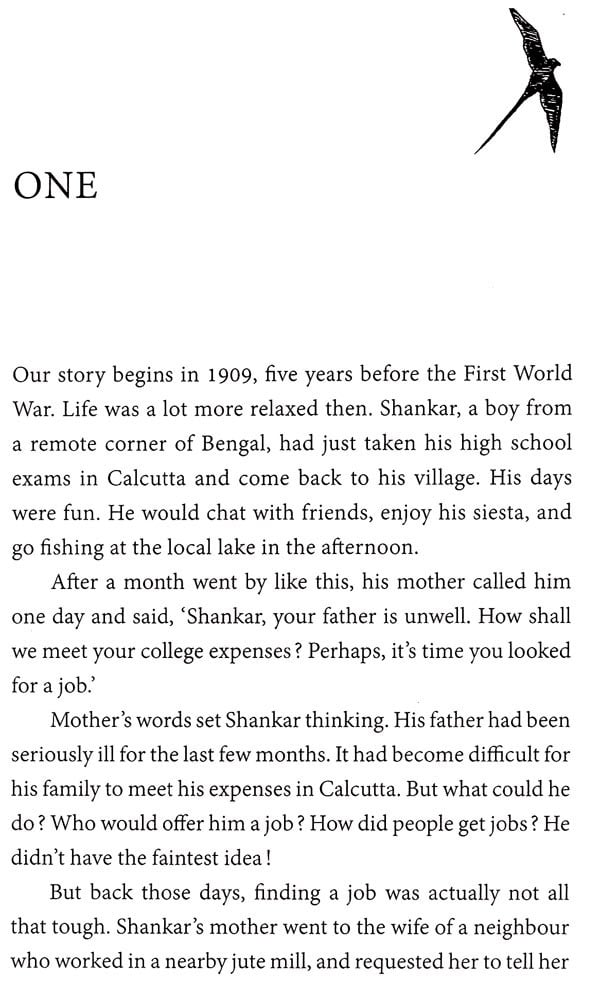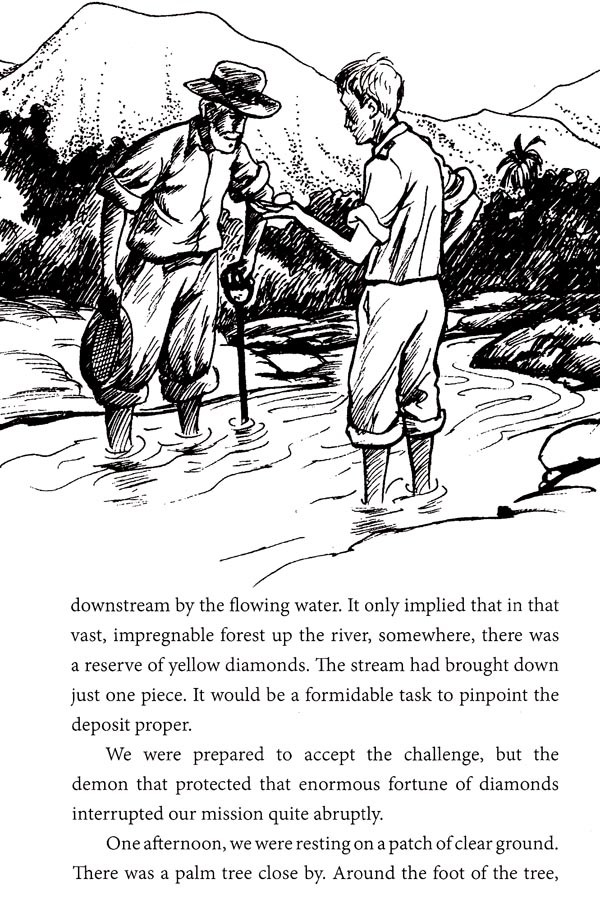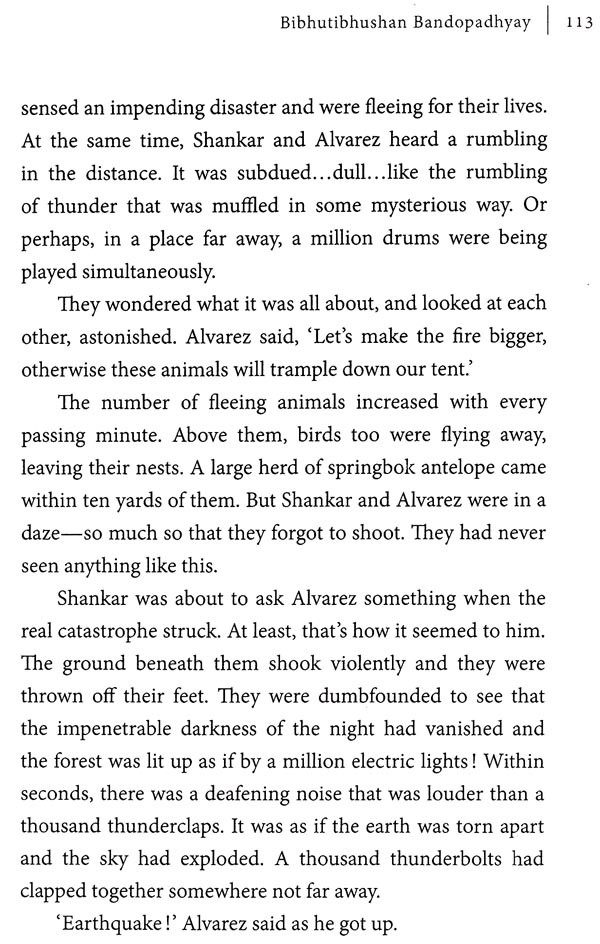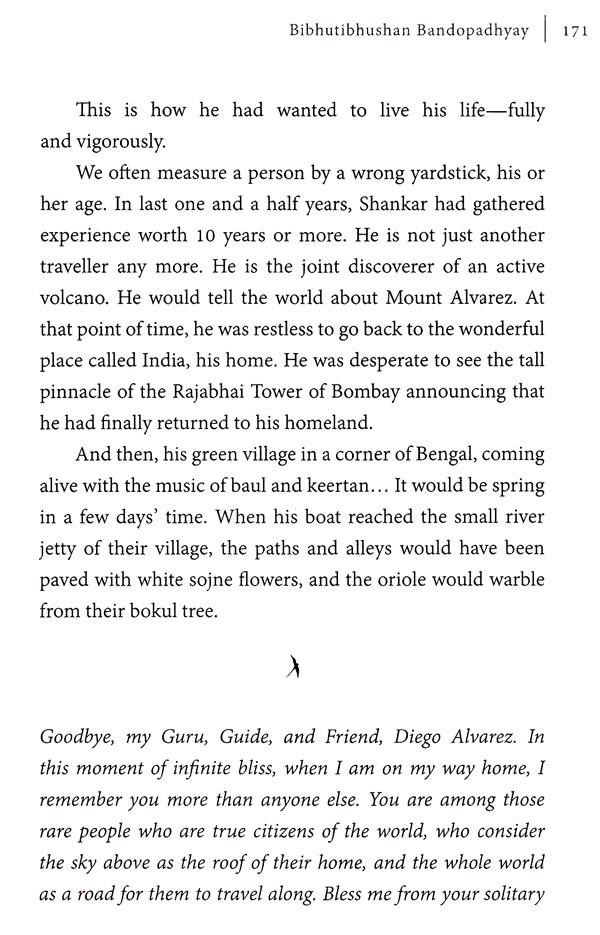 ---
We Also Recommend