Municipal Administration in Uttar Pradesh- A Case Study
$3400

$34.00
Tax included.
Shipping
calculated at checkout.
---
---
Book Specification
| | |
| --- | --- |
| Item Code: | AZF304 |
| Author: | G. D. BHATT |
| Publisher: | EASTERN BOOK LINKERS |
| Language: | ENGLISH |
| Edition: | 1989 |
| Pages: | 141 |
| Cover: | HARDCOVER |
| Other Details | 9.00x6.00 inches |
| Weight | 282 gm |
Book Description
About The Book
The book in the existing context empirically examines the Municipal Administration in Uttar Pradesh. On the basis of his findings Dr. G. D Bhatt arrives at the conclusion that government is burdening the municipal bodies in Uttar Pradesh with increasing responsibilities without matching support in the form of expansion in staff and other facilities. He has marshaled statistical data to support his contention. Recruitment rules are not satisfactory; training is conspicuous by its absence; absence of a rational pattern of pay-scales; unsatisfactory provision of fringe benefits; municipal finances just not enough to enable the urban bodies to perform nation-building activities properly and make out towns ideal and worth living and the government has not adopted a modern code of grants-in aid.
About the Author
Dr. G.D. Bhatt (b. 1952), M.A., Ph.D., (Kumaon University), M. Phil., (M. D. University), teaches Political Science at Delhi University.
He is a specialist on Municipal Administration and International Politics and has written many articles which have been published in leading journals of India. His other publications include Indo-Soviet Relations and Indian Public Opinion, and Theory of International Politics (Hindi edition).
Dr. Bhatt has also completed one I.C.S.S.R, research project entitled Evaluation of Rural Development Programme in India: A study in Hill Uttar Pradesh. On the basis of his excellent endeavour, the Indian Council of Social Science Research, New Delhi has accepted his project report for publication grant.
Preface
The municipal government, as the necessary ingredient of local government, constitutes the bedrock of self-government. Municipal government is not only the nursery of democracy but also provides a laboratory for democratic experimentations and administrative innovations at the grass-roots level. But the municipal government in India has been under strain for Long. It is facing new challenges with the growing urbanisa tion. In this study various aspects of Municipal Administration have been dealt. Hence it provides a variety of informations in this regard. It is hoped that the present study would arose the interest of other researchers in this field and would thus help provoke further research.
**Contents and Sample Pages**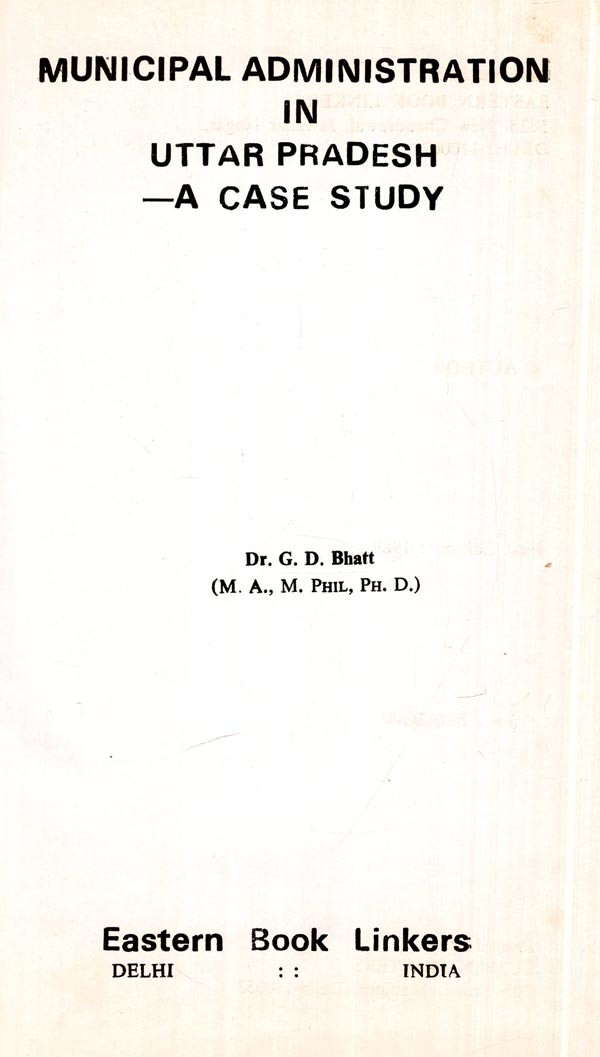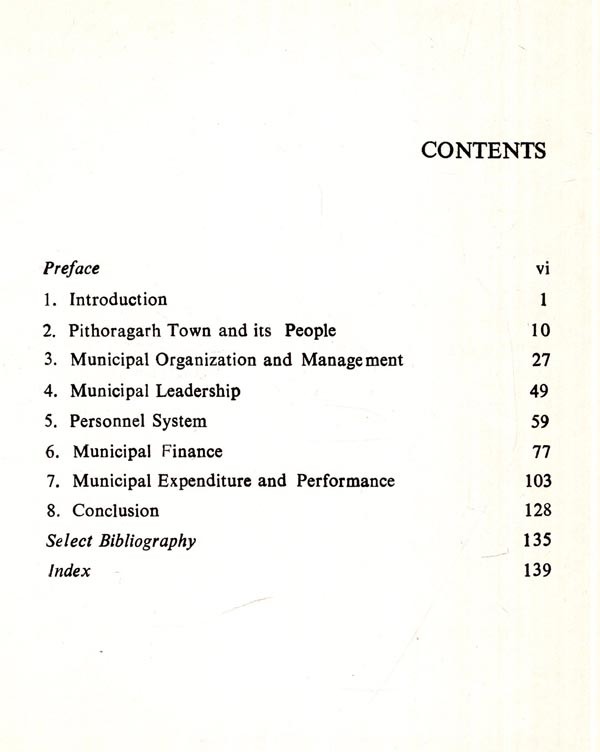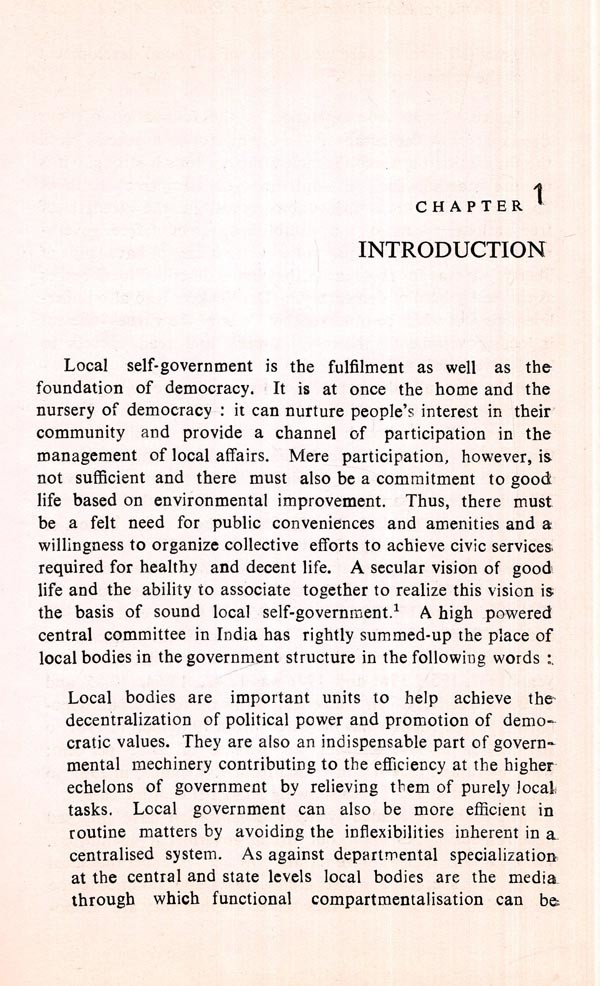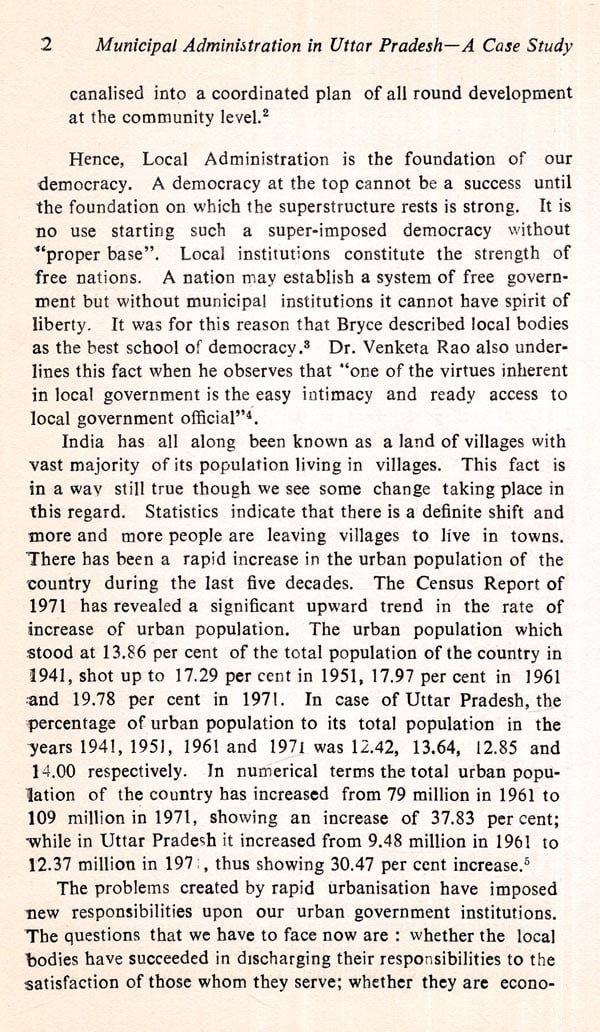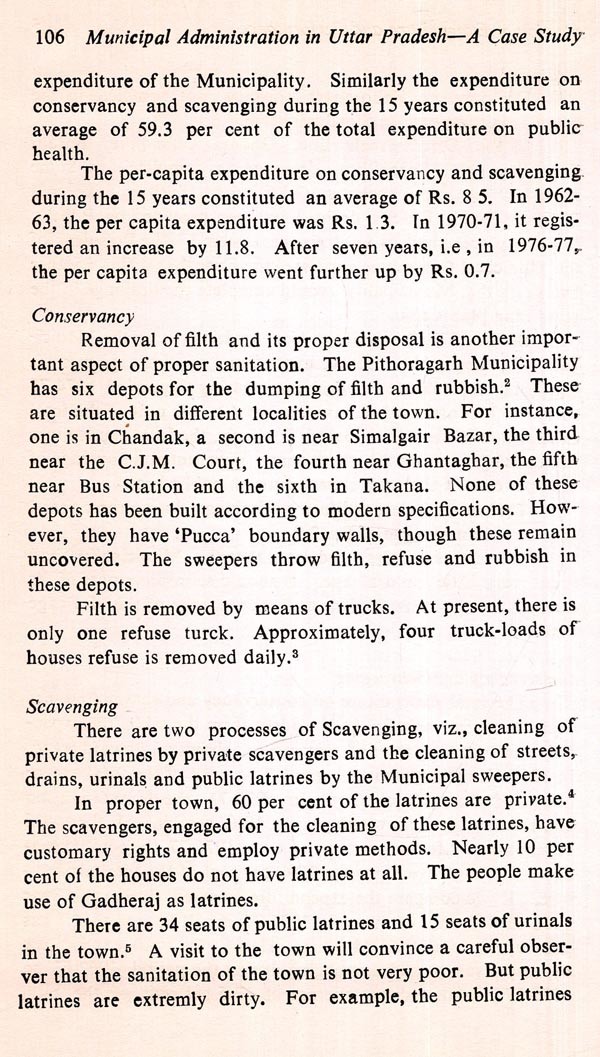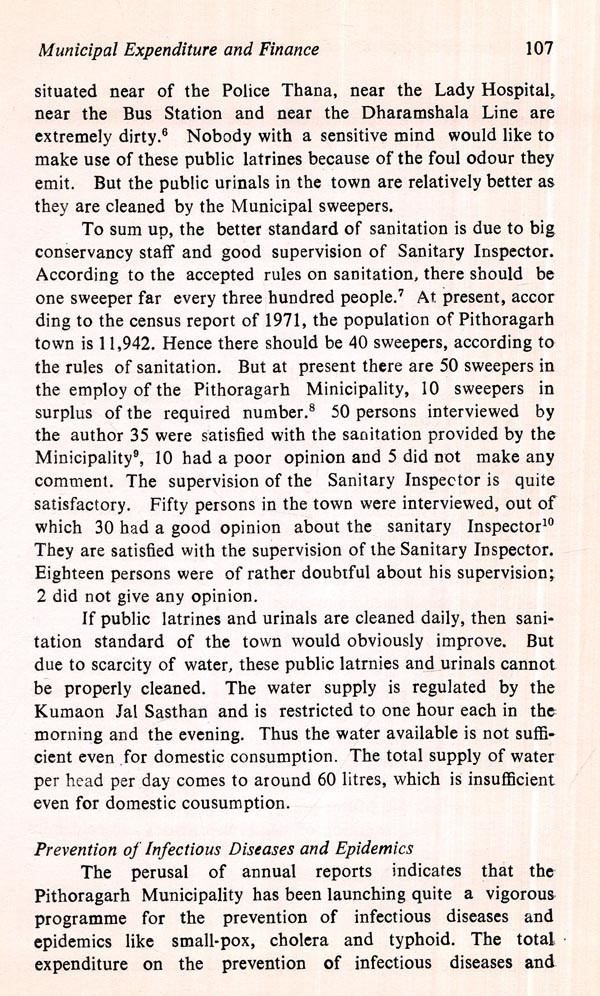 ---
We Also Recommend