मूर्तिध्यानम्: Murthi Dhyanam (Sanskrit and Tamil)
$3900

$39.00
Tax included.
Shipping
calculated at checkout.
---
---
Book Specification
Book Description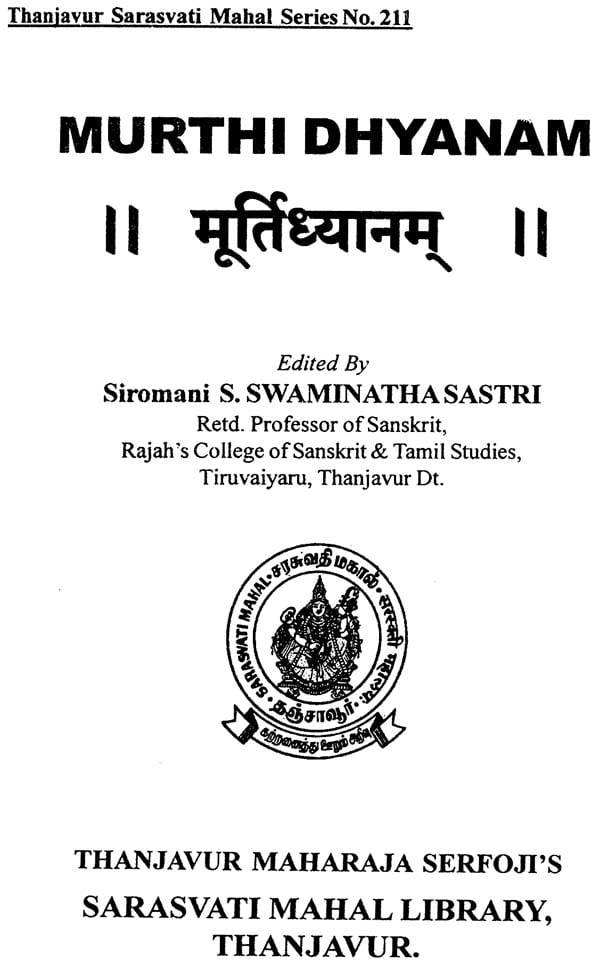 Preface
Silpa Sastra is a science of all arts and crafts which require dexterity of hand, combined with concentration of mind and creative faculty. Architecture, Sculpture, Painting, Engraving, Carpentry etc., are the branches of SILPA SASTRA. In its more circumscribed sence the world 'Slipa' denotes Vastu Kala, the science of building and Murti Kala, iconography. These two words Vastu Kala and Murti Kala, which generally deal with the construction of house and palaces, villages and towns, and with the erection of temple and anxointing idold of deities. 'Murti dhyana' is one such book which gives the description of the sculptors, about the icons and status of elaborate and intricate workmanship, the countless varieties of ornamental designs and the weapons that are possessed by the gods. The unique feature of this book is the first instance we would be able to get the descriptions of the village gods and goddesses in Sanskrit. Only folk songs are remarkably noted for the village demi gods not the high literary forms. Apart from the use of this book to the sculptors, it will also be useful to the devotees to meditate on their worshipful gods. For the very purpose, trilingual transliteration has been gives in this work. Along with the original Sanskrit verses, the transcribed forms of Tamil and English are given while the Tamil translation of the verses helps the readers to understand the meanings.
Thiru S. Swaminatha Sastri, the retired professor of Sanskrit Rajah's College, Thiruvaiyaru has edited this book and he has spared his skill to make the edition worthy and useful. He has made clear and candid translation into Tamil. Our thanks are due in an abundant measure to him.
This book is printed and published under the grants of Government of India and we express our deep gratitude to the Government of India for having given us the chance of bringing out the long preserved manuscripts of the ancient treasures of wisdom, to which Sarasvati Mahal Library stands permanently dedicated.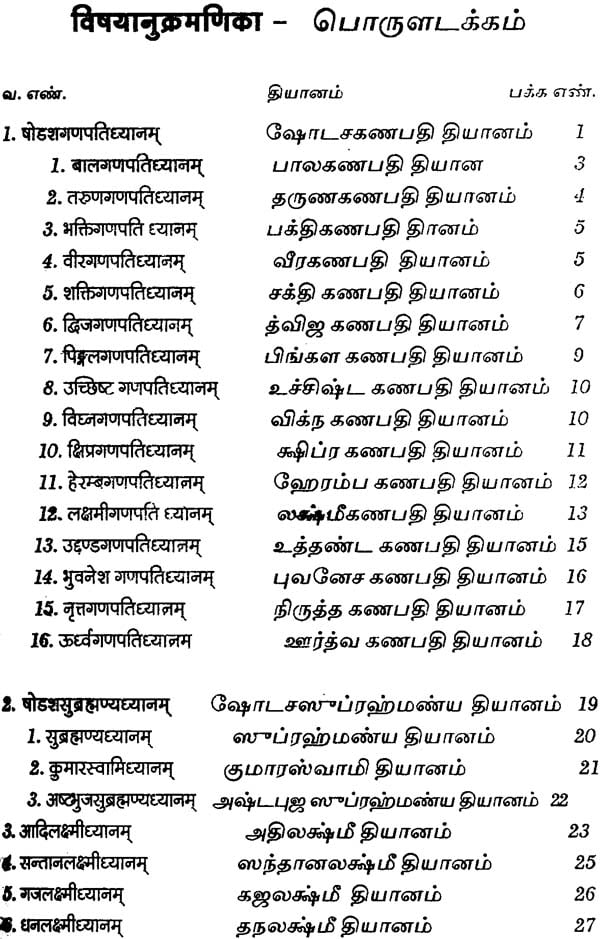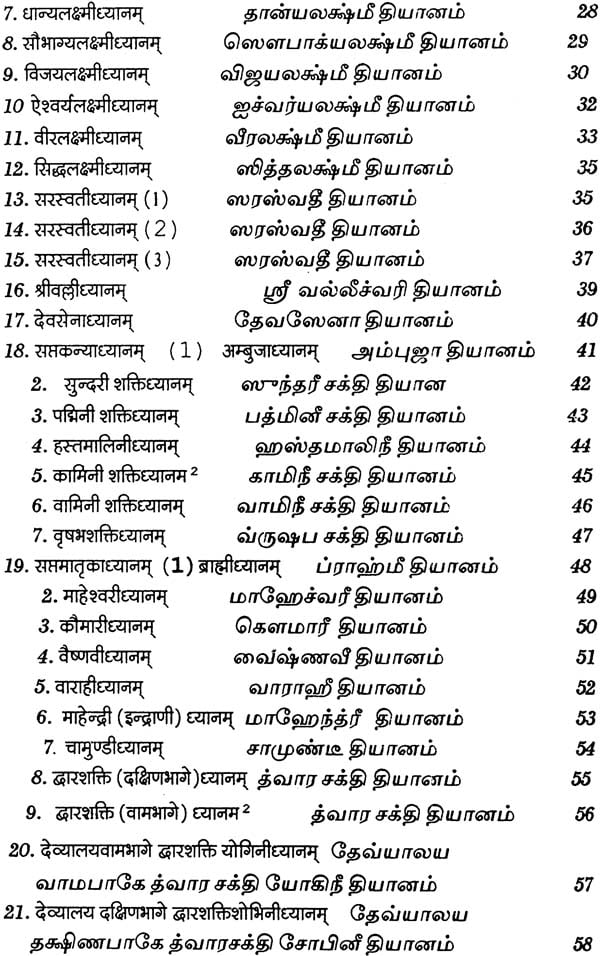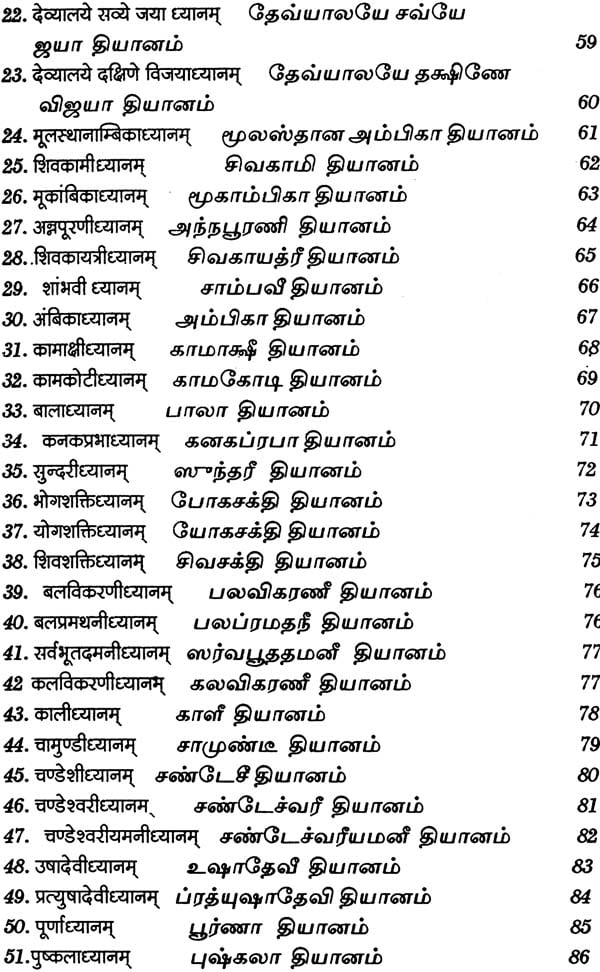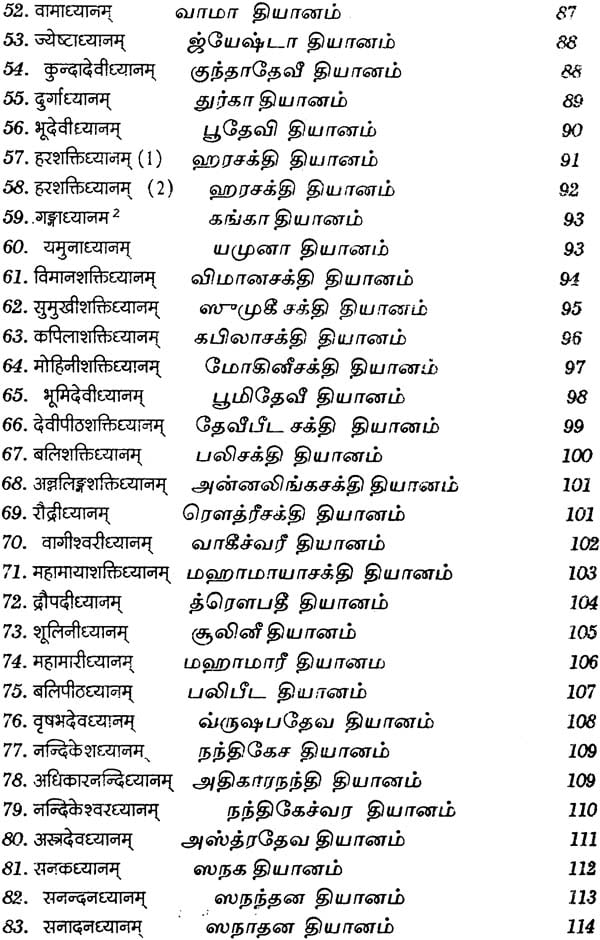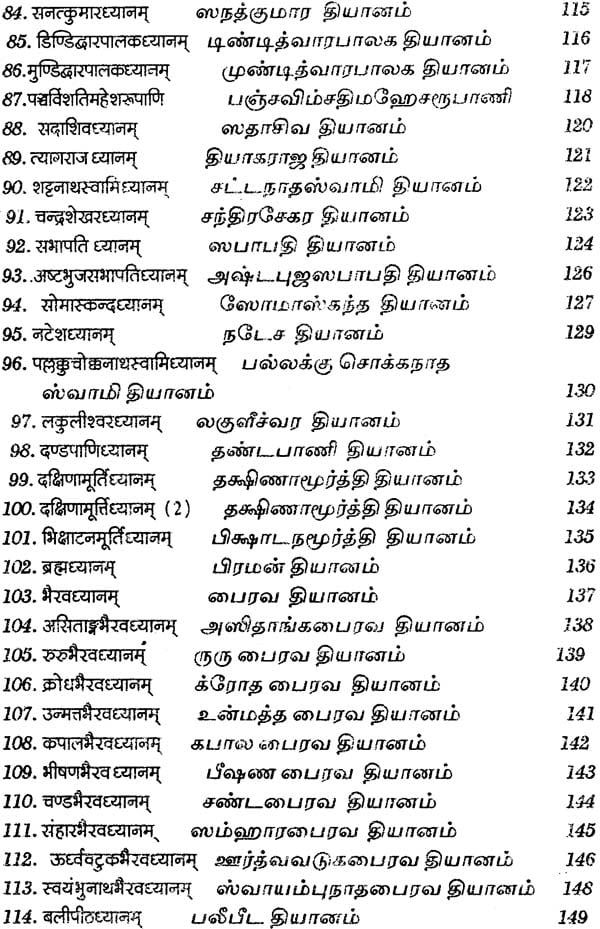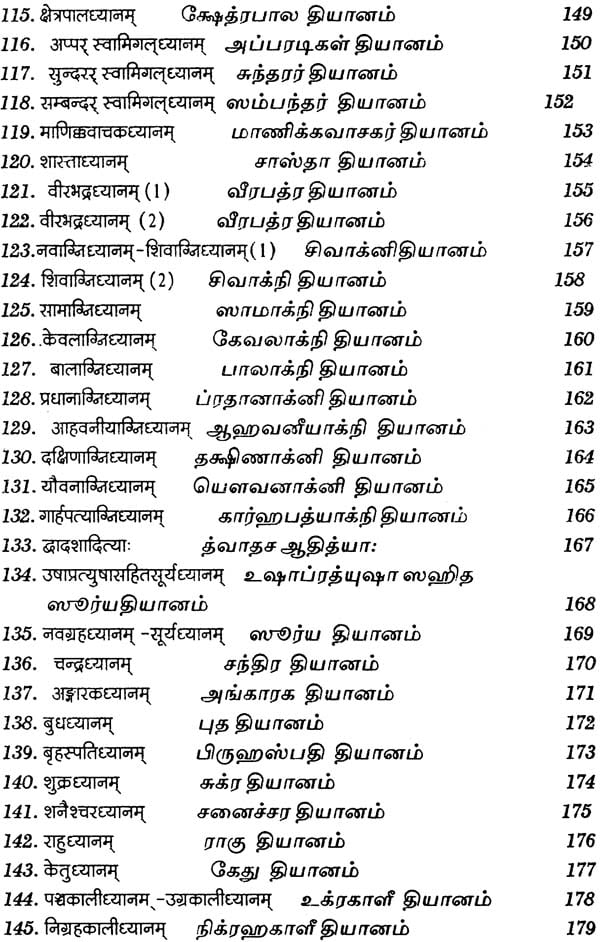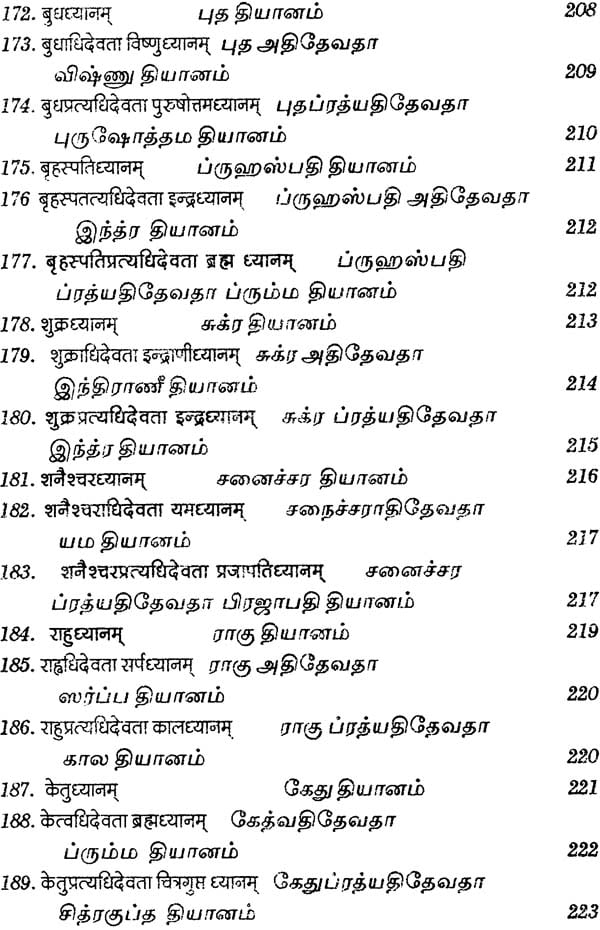 Sample Pages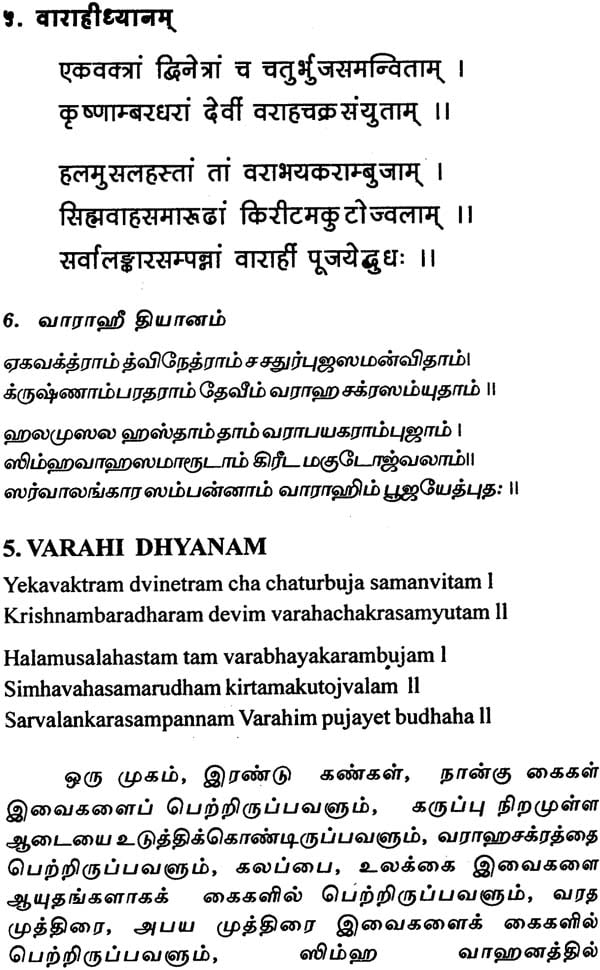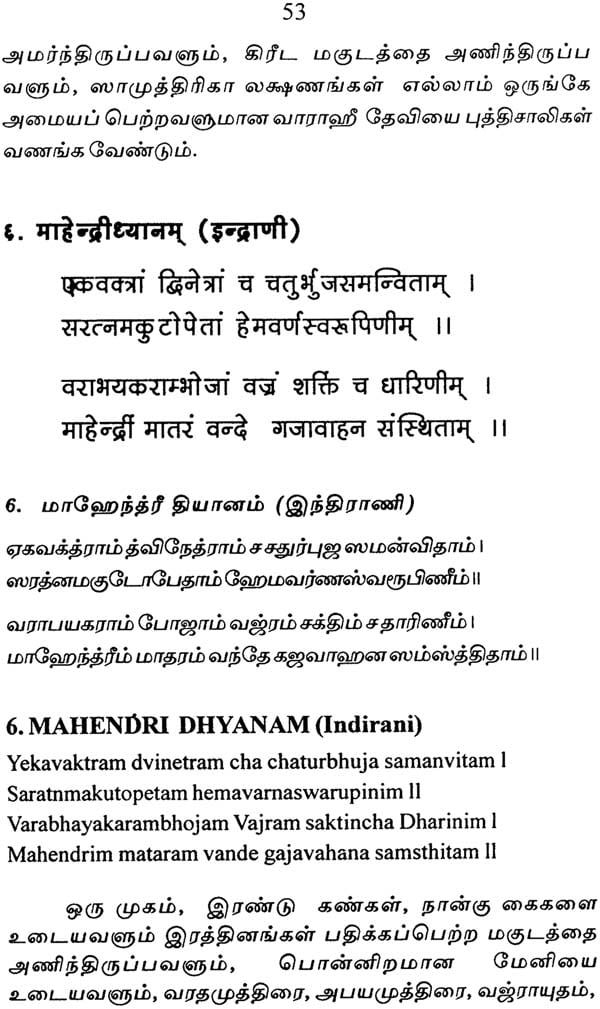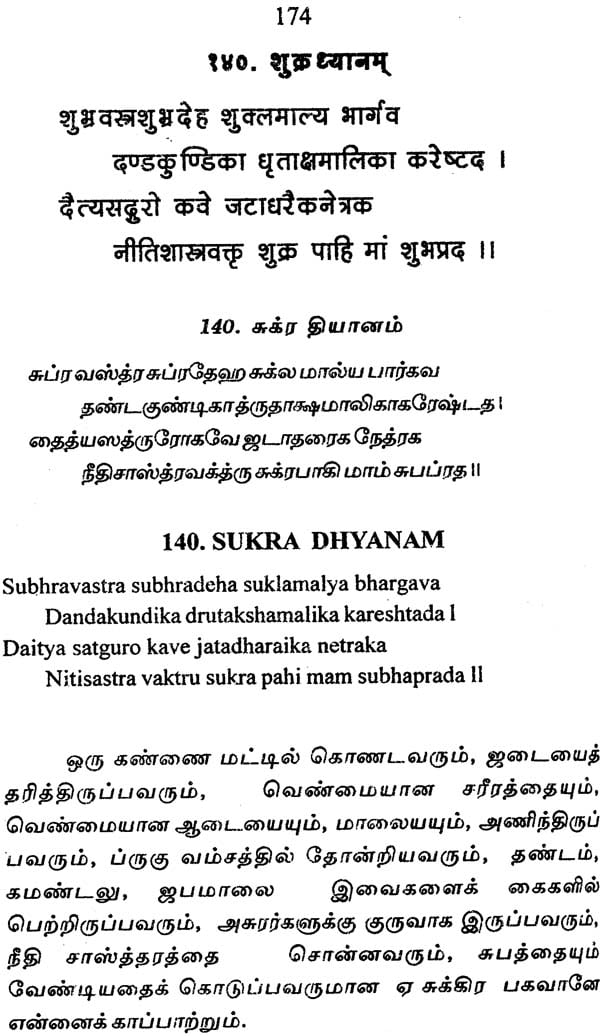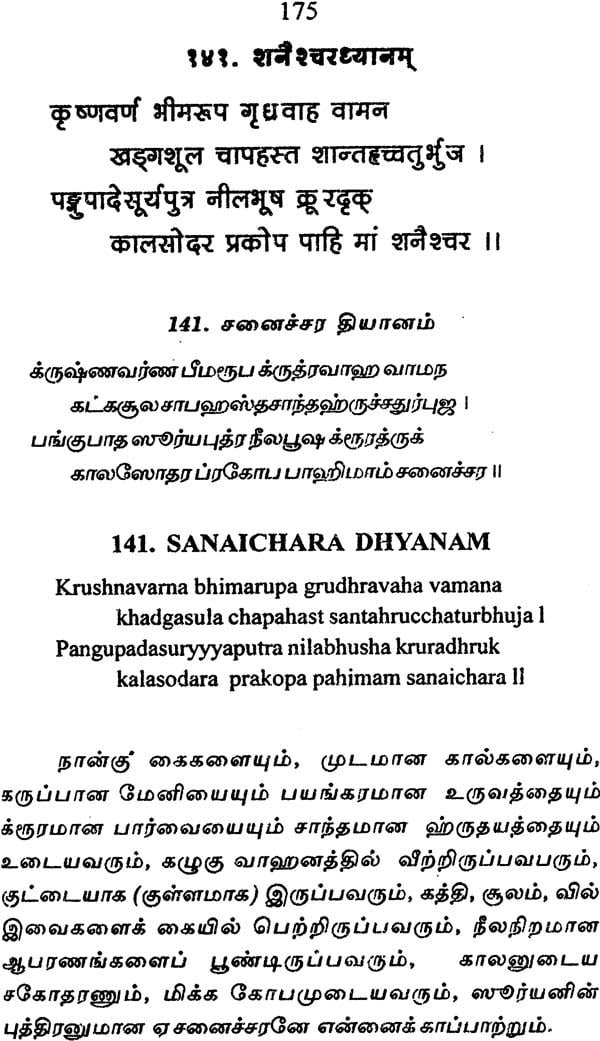 ---
We Also Recommend