A.N. Krishnarao- Makers of Indian Literature (An Old and Rare Book)
$2000

$20.00
Tax included.
Shipping
calculated at checkout.
---
---
Book Specification
| | |
| --- | --- |
| Item Code: | AZH022 |
| Author: | G.S. Amur |
| Publisher: | SAHITYA AKADEMI, DELHI |
| Language: | ENGLISH |
| Edition: | 1983 |
| Pages: | 77 |
| Cover: | PAPERBACK |
| Other Details | 8.50x5.50 inches |
| Weight | 118 gm |
Book Description
About The Book
A.N. KRISHNARAO (1908-71), Kannada novelist, short story writer, playwright, biographer, essayist and critic, wrote nearly two hundred and fifty books. But it is as novelist that he is best remembered. A prolific author who produced a new novel practically every month, his experiments with form and style influenced a whole generation of writers and helped in establishing novel as the most important medium of expression of the modern writer in Kannada.
His novels deal with a variety of interrelated themes-the organic community based on traditional values and its disintegration under the pressures of modern life; the family and its breakdown; sex and marriage; the artist and his world; evils of society like prostitution and commercialization of values unrolling a vast panorama of a changing society caught in the conflict of tradition and modernity in the first half of the twentieth century Karnataka.
Krishnarao wrote for the people, dreamt their dreams and shaped their myths. He is a writer's writer and his language has, in the words of Ta Ra Su, 'variety, intensity, speed and sensu ousness'. H.M. Nayak has aptly observed that the fourth decade of this century in Kannada would go down in history as the Krishnarao decade.
About the Author
G.S. AMUR (b. 1925) is Professor and Head of the Department of English at Marathwada University, Aurangabad. A distin guished scholar and critic in Kannada and English, his publica tions include Kriti Parikshe; Samakalina Kathe Kadambari: Hosa Prayogagalu; Kannada Kadambariya Belavanige and Maha kavi Milton-in Kannada; and Adya Rangacarya; Manohar Malgonkar; Images and Impressions; A Critical Spectrum; The Concept of Comedy; and Colonial Consciousness in Common wealth Literature-in English.
**Contents and Sample Pages**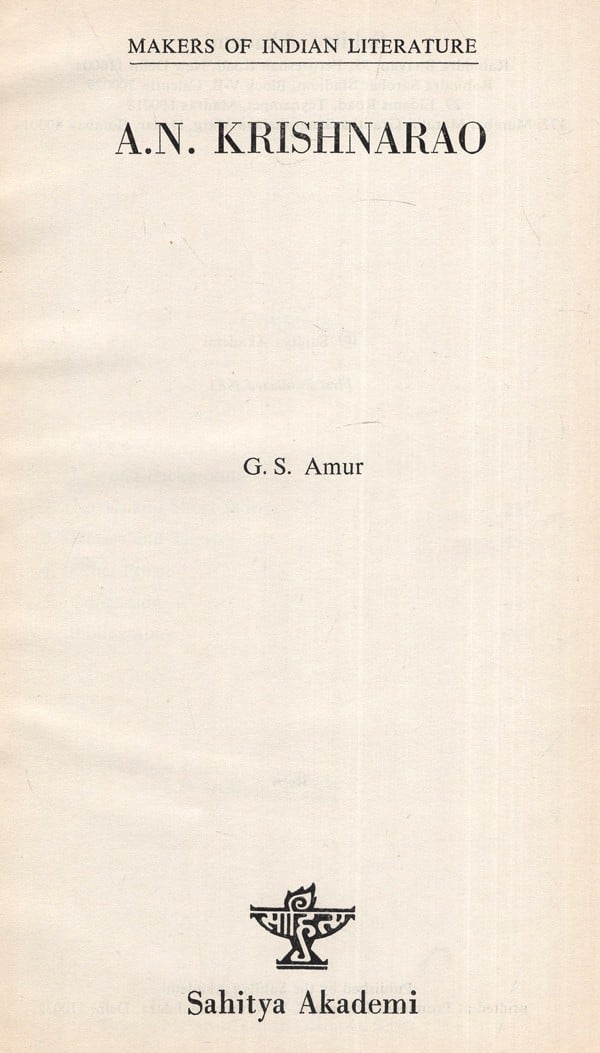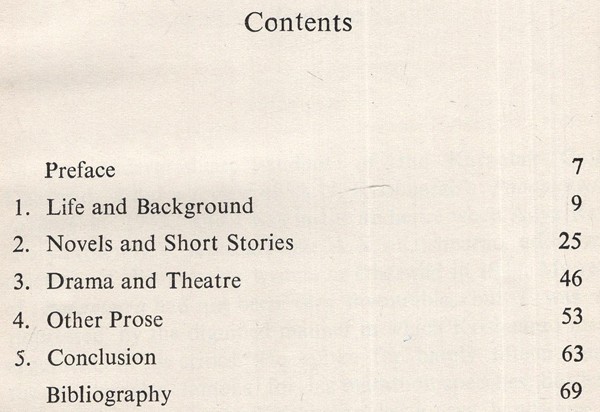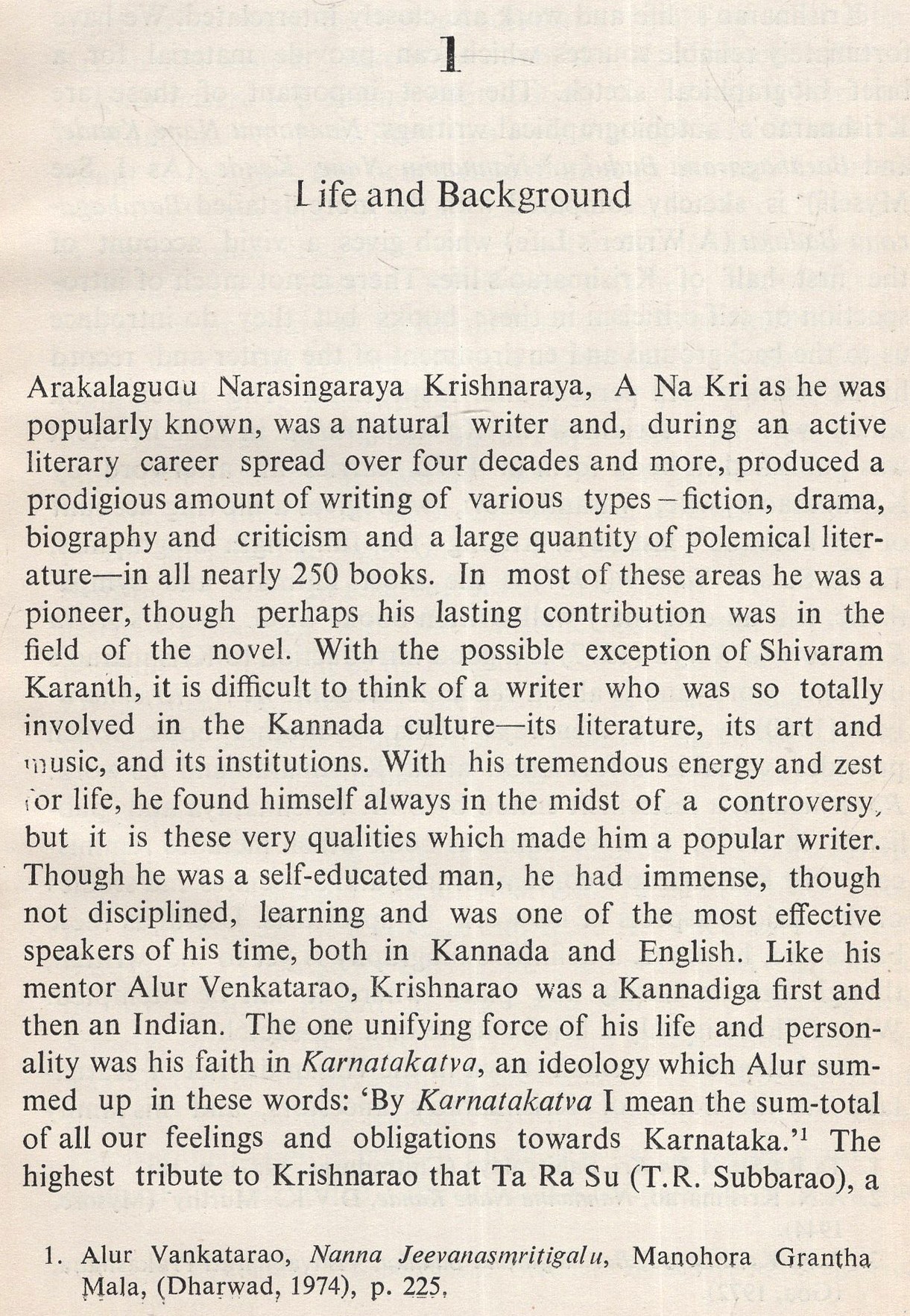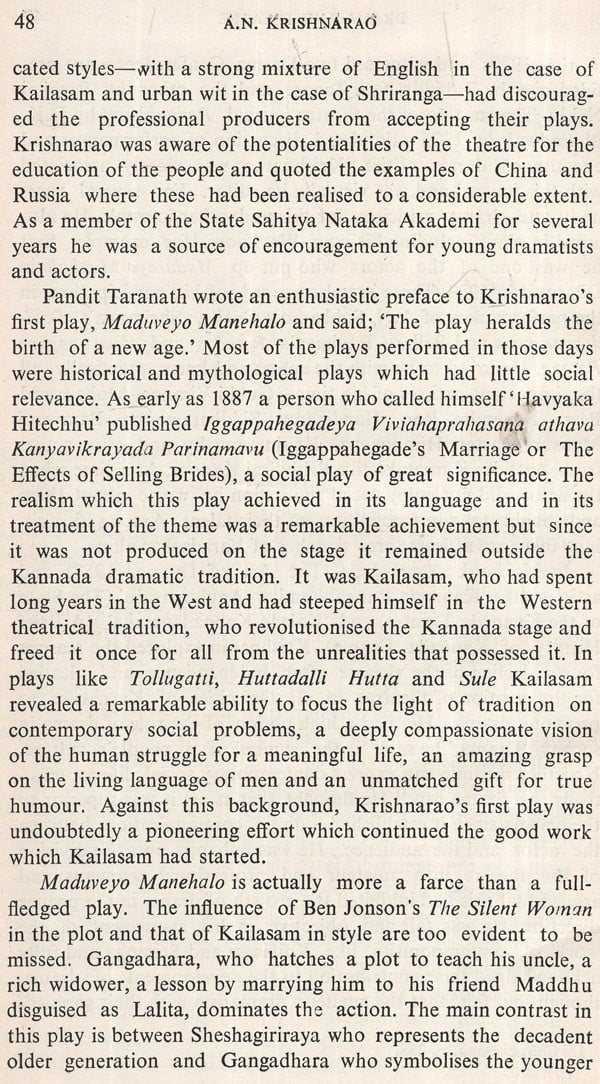 ---
We Also Recommend