The Nail and Other Stories
$2500

$25.00
Tax included.
Shipping
calculated at checkout.
---
---
Book Specification
| | |
| --- | --- |
| Item Code: | UAM120 |
| Author: | Gourahari Das |
| Publisher: | SAHITYA AKADEMI, DELHI |
| Language: | English |
| Edition: | 2017 |
| ISBN: | 9788126053841 |
| Pages: | 200 |
| Cover: | PAPERBACK |
| Other Details | 8.50 X 5.50 inch |
| Weight | 270 gm |
Book Description
About The Book
The Nail and Other Stories is a translation of award-winning collection of short stories, Kanta O Anyanya Galpa. These stories are powerful portrayal of shifting human values, pathos, afflictions of the downtrodden and women and political trickeries. These are poignant tales of human lives, taboos and superstitions, the exploitation of oppressed and suppressed in rural spaces and the antinomies faced by humans in the face of avalanche of tools of modern societies and changing lifestyles.
About the Author
Gourahari Das is an eminent Odia writer and scholar. He has more than fifty titles to his credit in a long and illustrious career chief among which are: Kanta O Anyanya Galpa, Nija Sange Nijara Ladhei, Jibnara Jalachhabi, Ghara, Akasha Dine Neela Thila, The Little Monk and Other Stories and Koraput and Other Stories. Many of his writings have been translated into other Indian languages. He is the recipient of Sahitya Akademi Award, Odisha Sahitya Akademi Award, Sambalpur University Award, Fakir Mohan Senapati Award, Sahitya Akademi Writer in Residence honour and Senior Fellowship of Ministry of Culture, Government of India etc.
Mona Lisa Jena is a well-known poet, fiction writer and translator. She has three volumes of poetry, two collections of short stories and a vast body of translations (from Assamese to Odia and Odia to English) to her credit chief among which are: Nargis, Dasuram's Script etc. She is the recipient of Odisha Sahitya Akademi translation Award, Sahitya Akademi Translation Prize and Senior Research Fellowship from the Ministry of Culture, Government of India among others.
Preface
Public memory is short lived; that's what one often gets to hear from speakers at public functions. Philosophers opine that this is a blessing for man. If man could not forget things, he would still be stuck to the past. He would be worried constantly by those memories, and he would not be able to move a step forward in life. But is it really possible to forget the past? Not really. And then man has really no control of over the things he can keep in mind or fail to remember. That is why one can forget the things one had witnessed barley a week in the past and yet remember the incidents that took place even 40-45 years ago. The faces that he saw only a day before gets completely blanked out and yet he frequently recalls the face which he had come across someday, somewhere! The reasons behind mentioning all this is that many times admiring readers or famous critics ask the writers, "How much time do you require to finish a story." I do not know what other writers say in response to that, but I feel I have no definite answer. Sometimes a story gets written within a day, once the sketch appears in my mind, while some stories take years to come to a final shape. My own experience is that many a time I cannot even write a story for months together and at times I could write even four stories within twenty four hours. Four stories, in one day! My readers must be raising eyebrows reading this. They are completely justified in their reaction. It is because the fact that I have written four stories in a day's time is true to a large extent, but not entirely correct. The plots and the characters of the stories had been conceptualized in my mind for a long time. When I put them on paper finally, the act gets over.
**Contents and Sample Pages**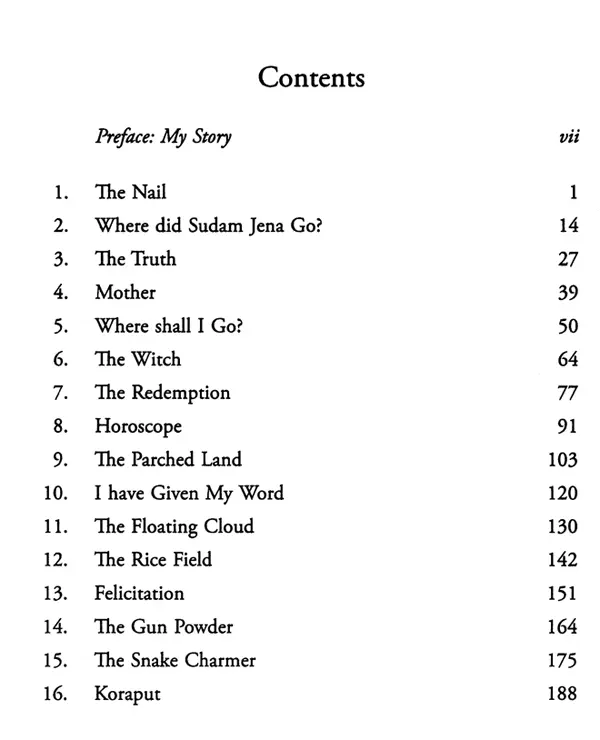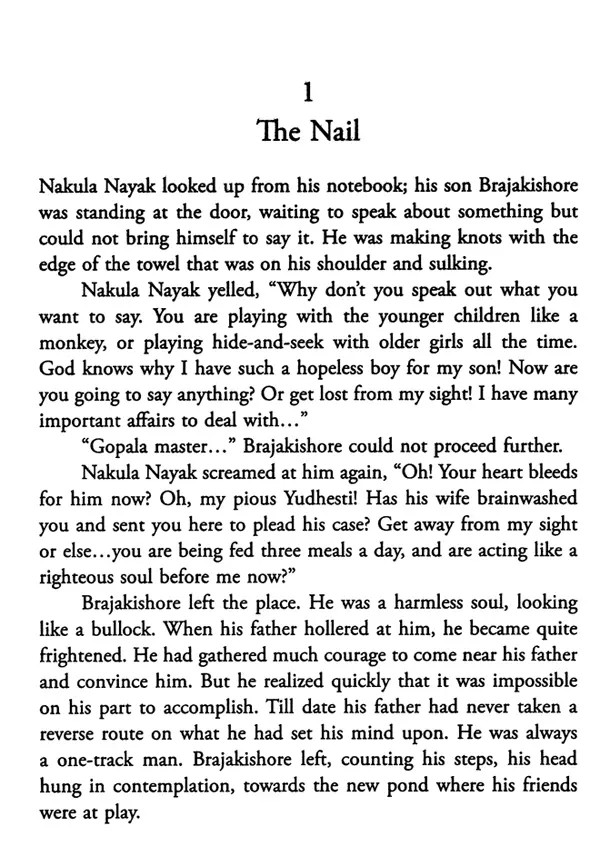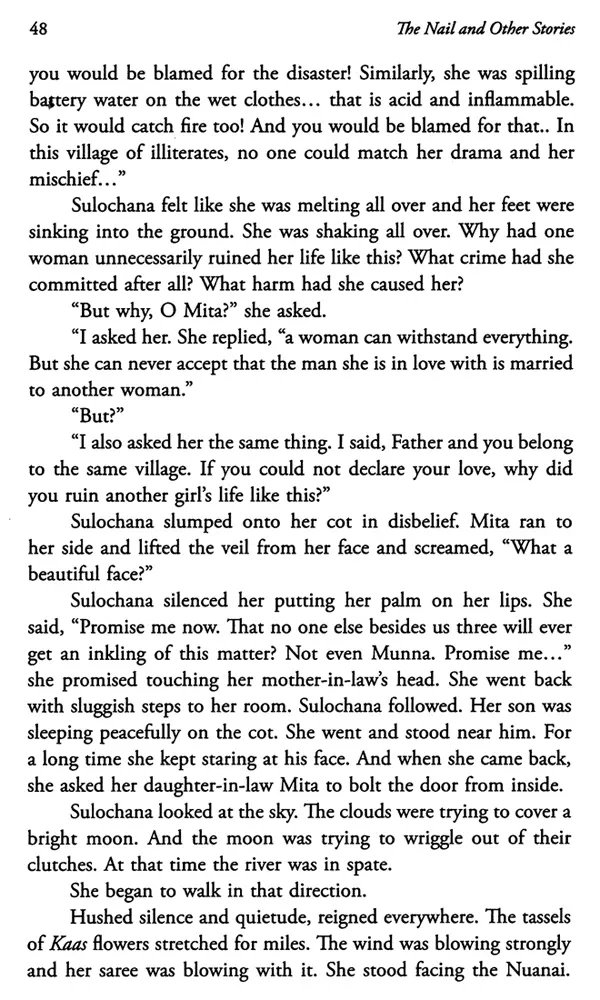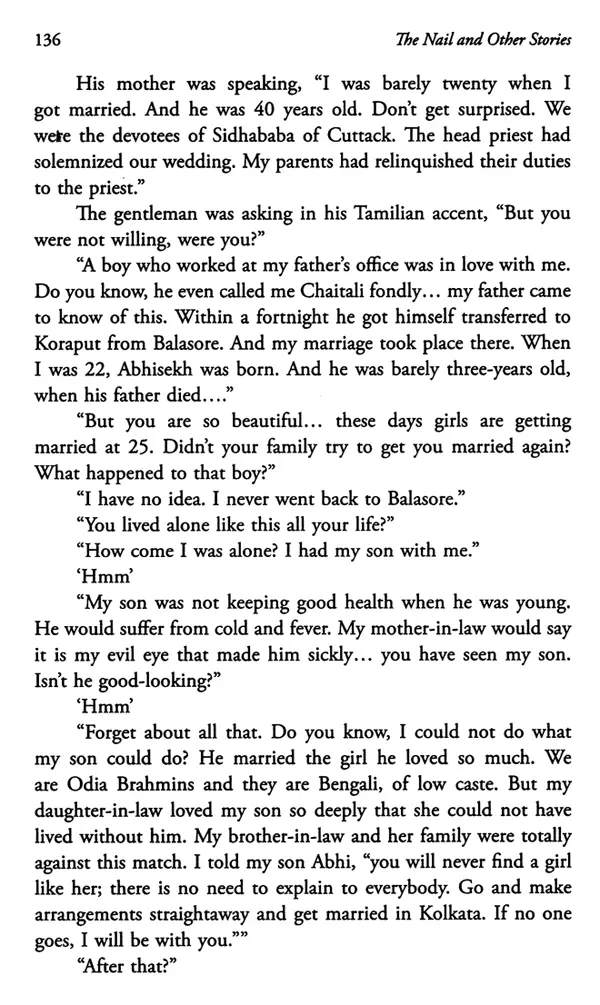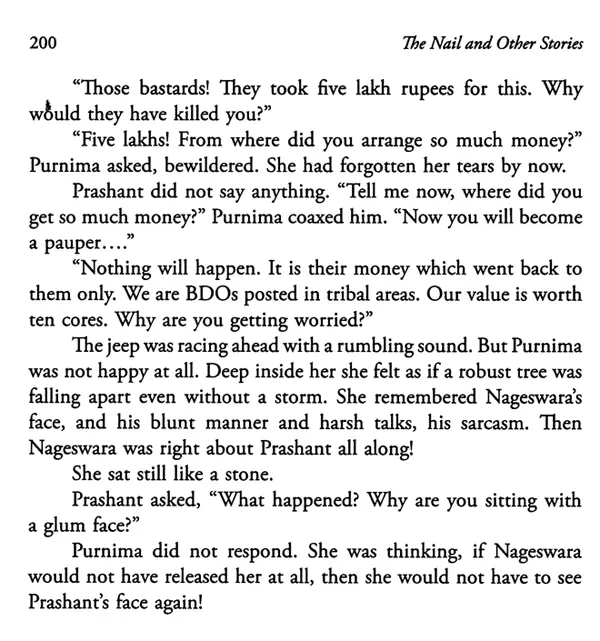 ---
We Also Recommend