Nalavenba- The Story of King Nala Princess Damayanti (An Old and Rare Book)
$3300

$33.00
Tax included.
Shipping
calculated at checkout.
---
---
Book Specification
Book Description
Foreword
THIS TRANSLATION was begun eight years or as ago as a labor of love, without any thought of publication. Much of it was written to while away the time on wearisome journeys by train, omnibus, bullock-cart, cycle, on foot across the plains of Puhalendi's own Pandean Land. Some stanzas call to mind a rest-house on the shore of the Indian Ocean, others a village mage Church after Evensong, when the lamps have burned too low to read, others again a railway waiting-room or wayside 'bus stop in the sultry heat of a tropic noon. The translator makes no claim to be a poet, but as a great lover of poetry, especially of those poets who know that the chief business of a poet is to tell a tale in verse, he believes that Puhalendi's Nala is worthy to stand in the company of the great narrative poems of the world; and it is that belief that has urged him on to the completion of the task.
On the vexed question whether poetry, if it is to be translated at all, should be literally translated into prose or rendered into verse, the translator is clearly on the side of Fitzgerald and Covington. A literal translation of such a poem as this would be intolerable. It must be admitted that there are stanzas where, owing to the immense compression of which the Tamil language is capable, the less significant of a mass of conceits has inevitably been omitted, and occasionally an idea has been added to bring out the significance of the original. The frequently recurring otiose epithets of the Tamil poet have not always been faithfully rendered; on the other hand otiose epithets familiar to English poetry have been introduced as a kind of compensation. The whole style, with its archaisms, affectations, repetitions, and poetic clichés, is a deliberate imitation of the original. It is hoped that the resulting effect gives a not untrue impression of Puhalendi's poem.
**Contents and Sample Pages**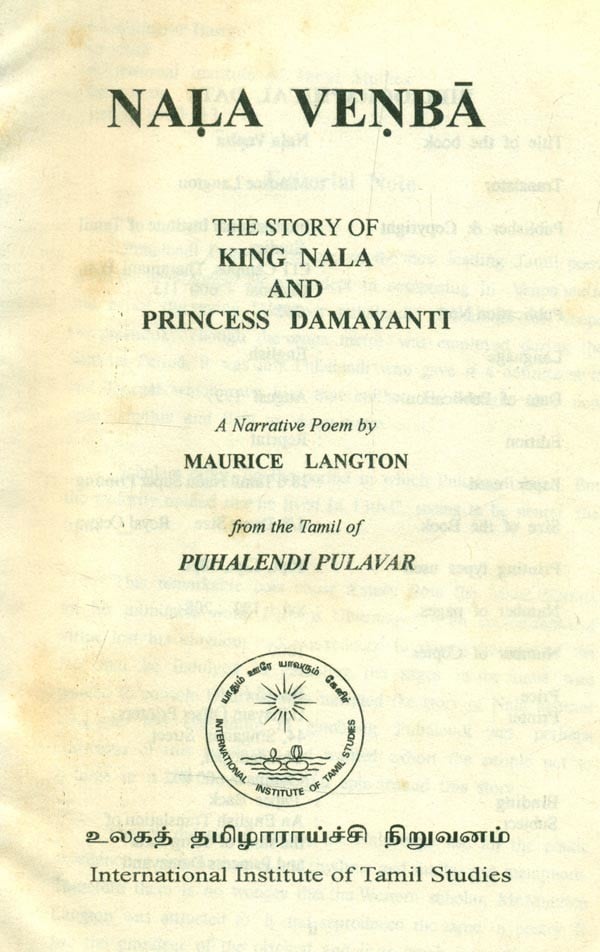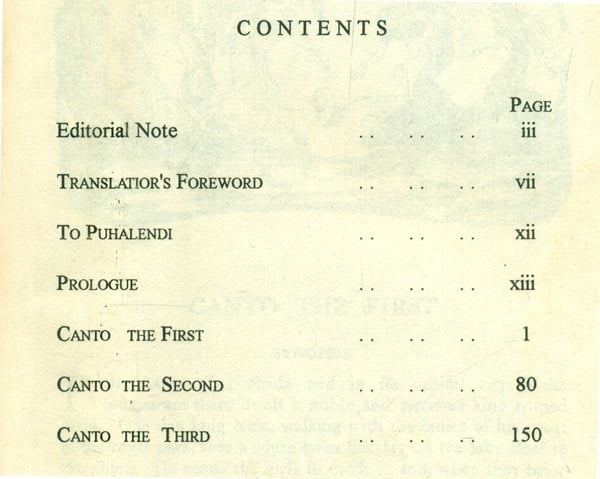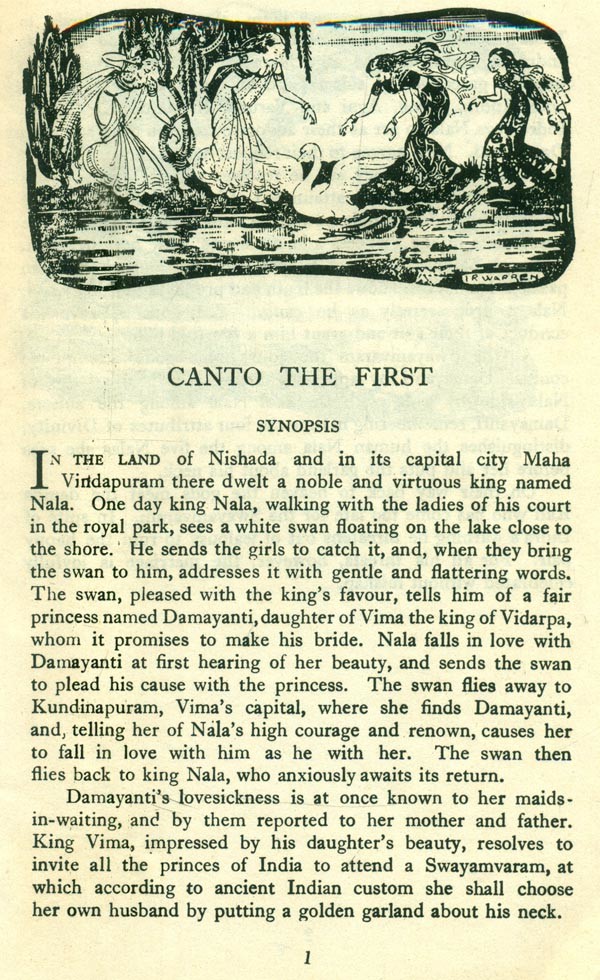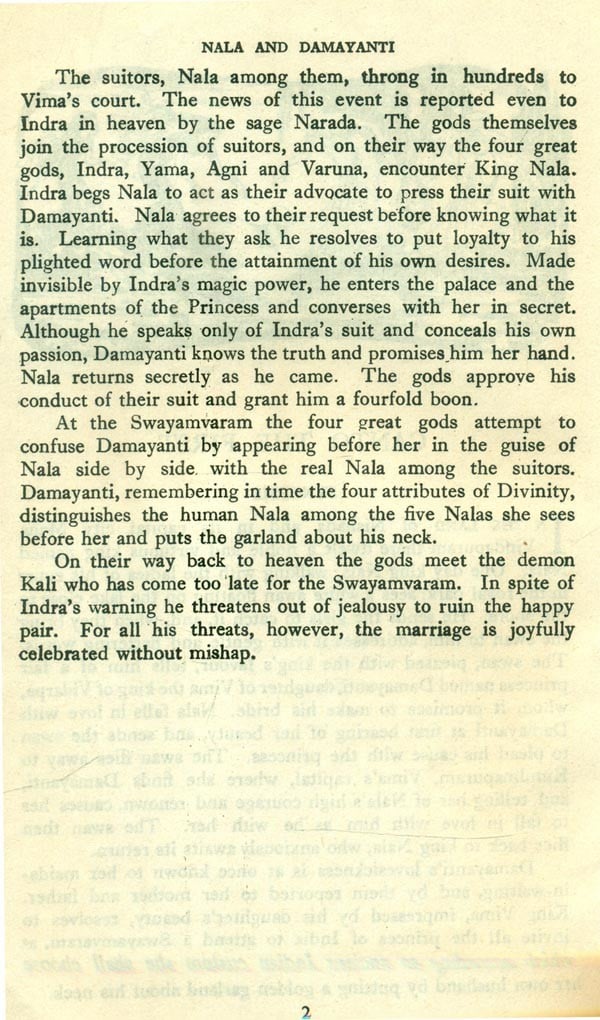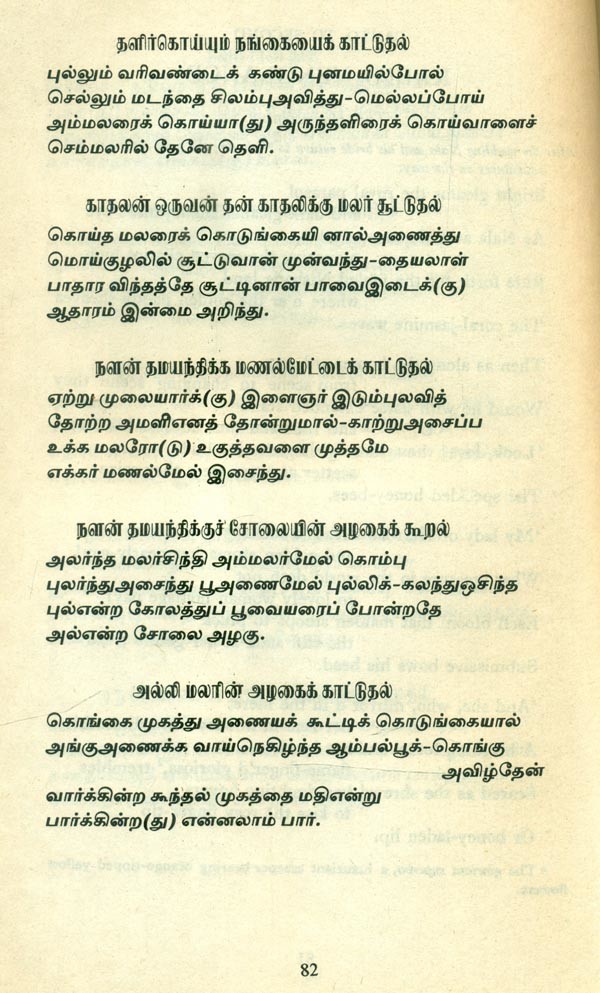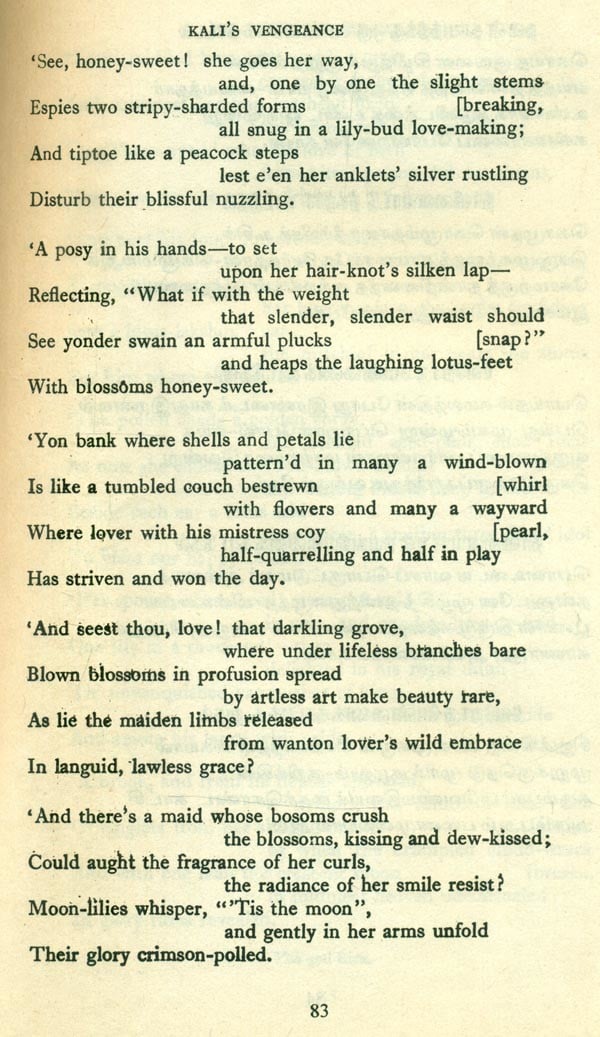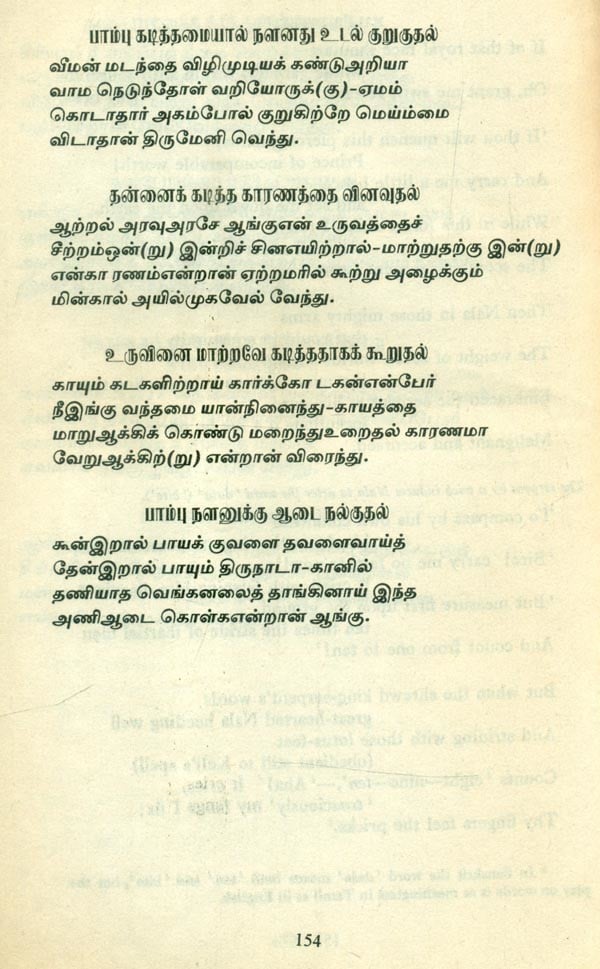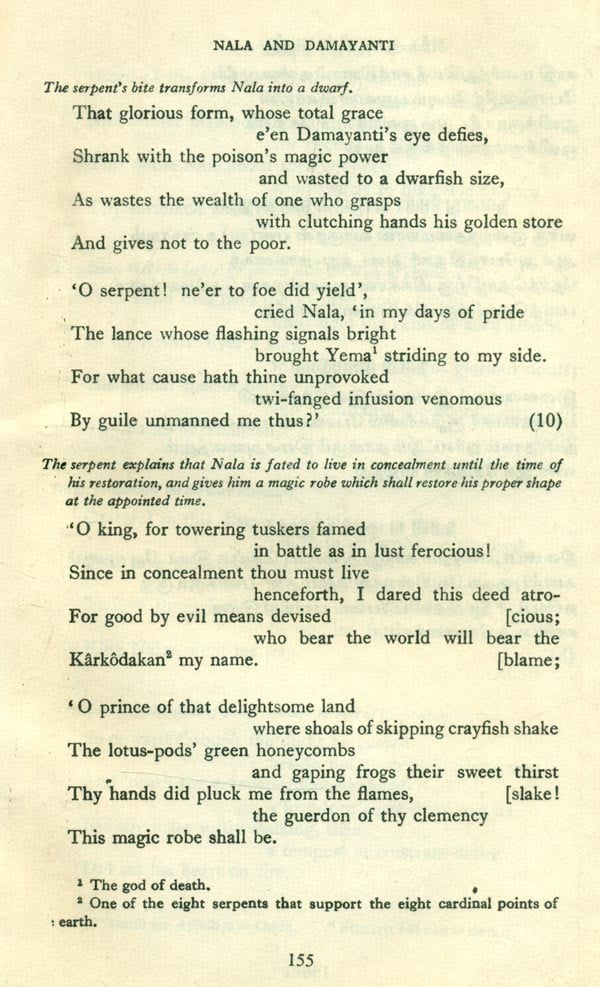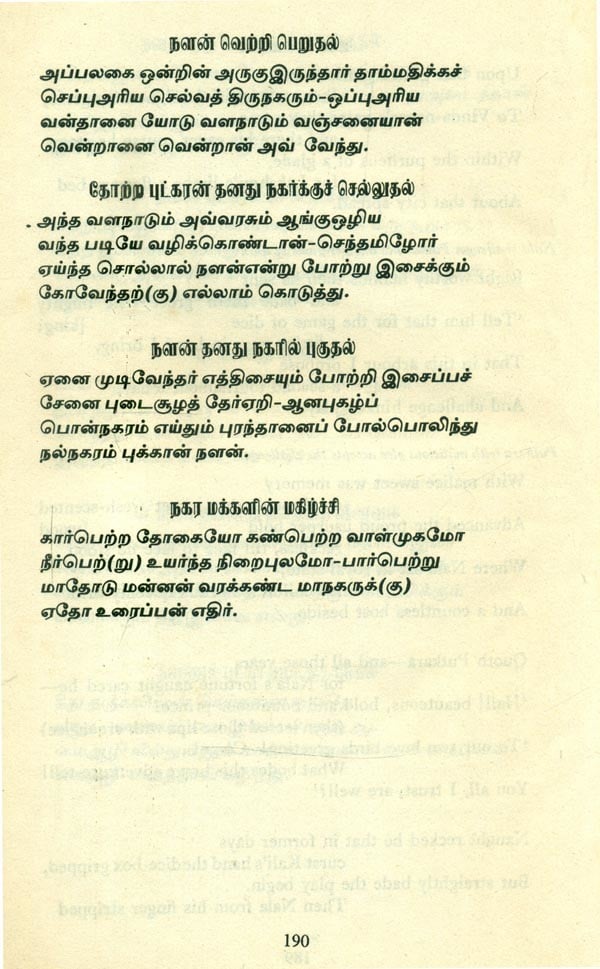 ---
We Also Recommend