Narayan Surve- Makers of Indian Literature
$2000

$20.00
Tax included.
Shipping
calculated at checkout.
---
---
Book Specification
Book Description
About The Book
Narayan Gangaram Surve (1926-2010) emerged as the voice of the subaltern in Marathi poetry in the 1960s. He began life as a foundling who was raised by a textile mill-worker in the colonial industrial town of Mumbai. Growing up alongside the Labour movement in Maharashtra, Surve inherited the vocabulary of progressive thought. The pavements of the city became his university where he learnt to keenly observe the complex and oppressive social realities of race, religion, gender, class and caste, as well as to understand the extra-ordinary courage with which the poorest of the poor face life.
His poetry succeeded in redefining literariness for the modern Marathi readership by speaking to the common people about their own lives, in their own language, using registers from the myriad occupations they follow to earn their livelihood. Being a vernacular, Marathi was always the language of the common people throughout its long history. It was only during the period of colonization that the link between Marathi literature and the common people had snapped. Surve's special contribution to Marathi poetry was that he re-established this snapped link.
About the Author
Prachi Gurjarpadhye (prachi.khandeparkar@gmail.com) is a former Fellow of the Indian Institute of Advanced Study (IIAS), Shimla. She is the author of the book Bringing Modernity Home: Marathi Literary Theory in the Nineteenth Century (along with an Anthology), Shimla :IIAS, 2014.
**Contents and Sample Pages**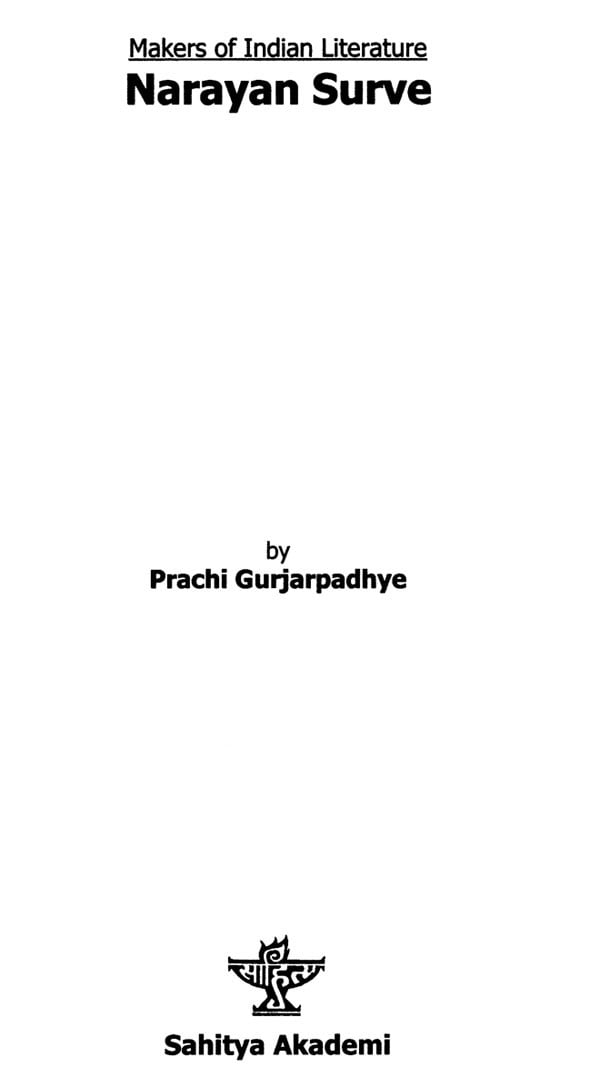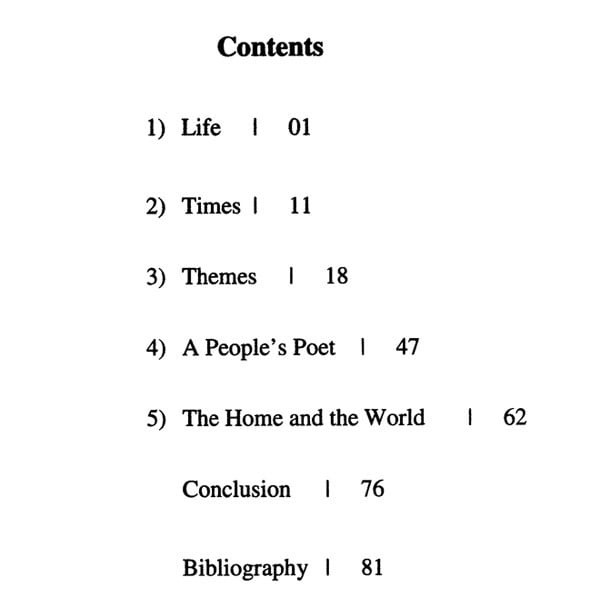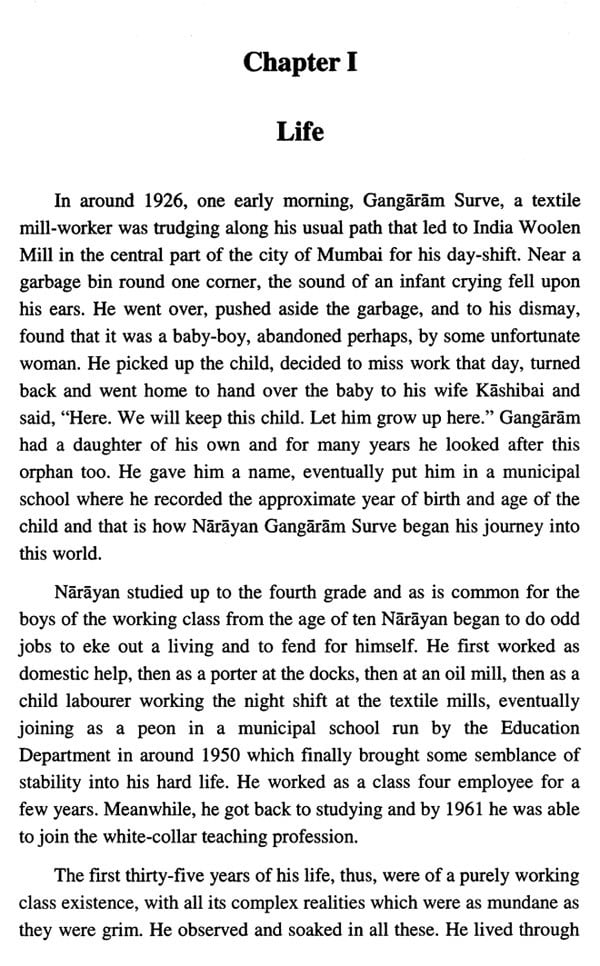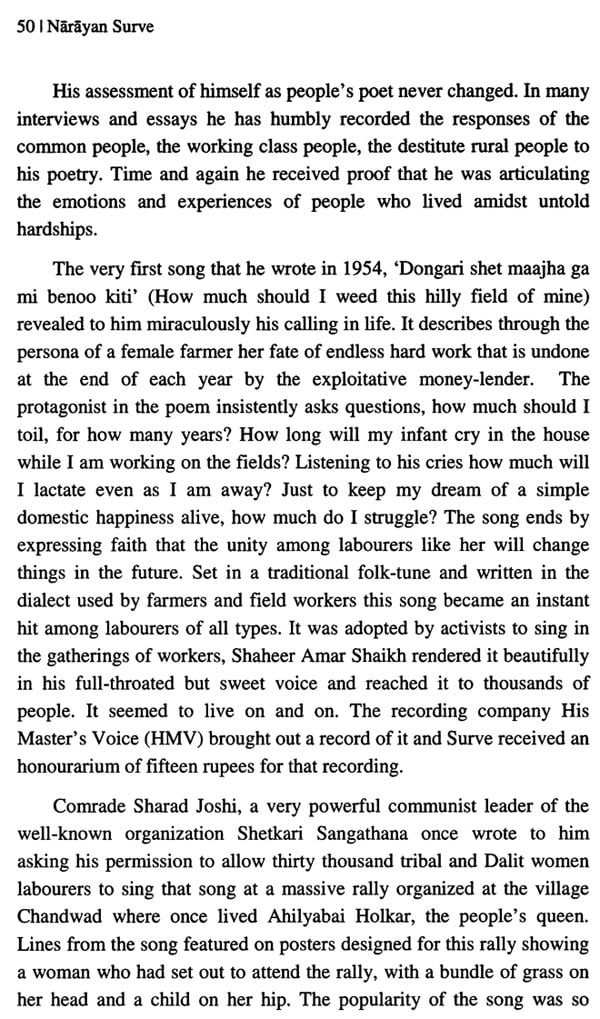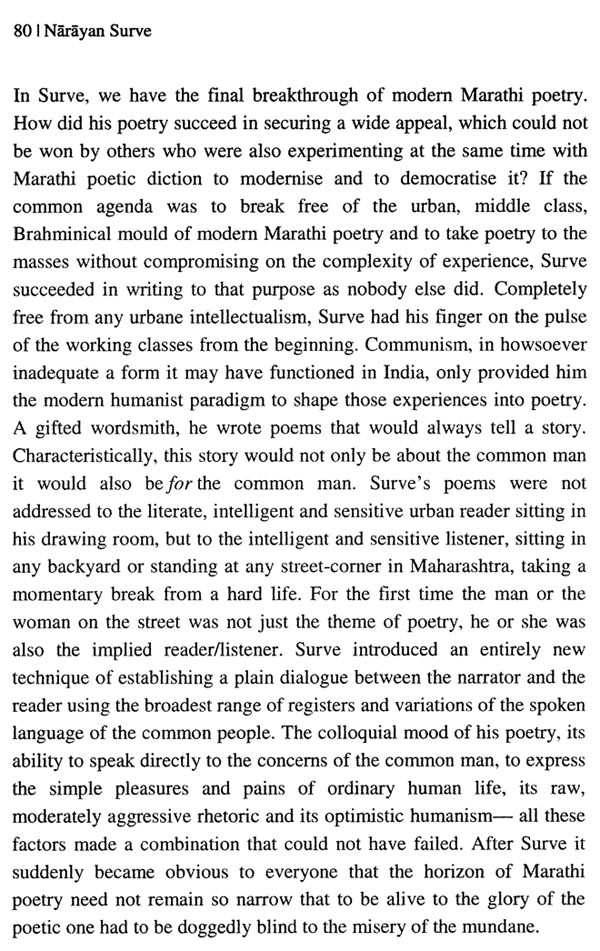 ---
We Also Recommend