The Navya-Nyaya Logic- With Special Reference to Raghunatha and Mathuranatha (An Old and Rare Book)
$3100

$31.00
Tax included.
Shipping
calculated at checkout.
---
---
Book Specification
Book Description
Preface
The present book is a slightly revised version of my Doctoral thesis. The contents of this book furnish an objective, comprehensive, critical and analytical exposition of the concept of abhāva. The concept of abhāva, in its diverse facets as it is put forth by the Nyaya and Navya-Nyaya logicians, has been dealt and exposed with care.
To understand the Navya-Nyaya, Nyaya metaphysics and logic in the depth study (thread bare) of the abhāva is not only useful but necessary. I have tried my best to show in the book what a pivotal role, the concept of abhava plays in the Nyaya system. I should not hesitate to indicate that it was the role of the concept of abhava which compelled the Naiyayikas to hypothesize it into padartha.
Not only this, the concept of abhava is in the very foundation of the Nyaya as well as the Navya-Nyaya Logic. I do not find any doctrine in the Nyaya System, which directly or indirectly has not grounded in it.
In order to trace the origin and development of the concept of abhāva one has to study the Nyaya System from its start. Right from the tenth century, the period of Śivaditya and Udayanacarya, the concept of abhava has been enjoying the status of separate category.
**Contents and Sample Pages**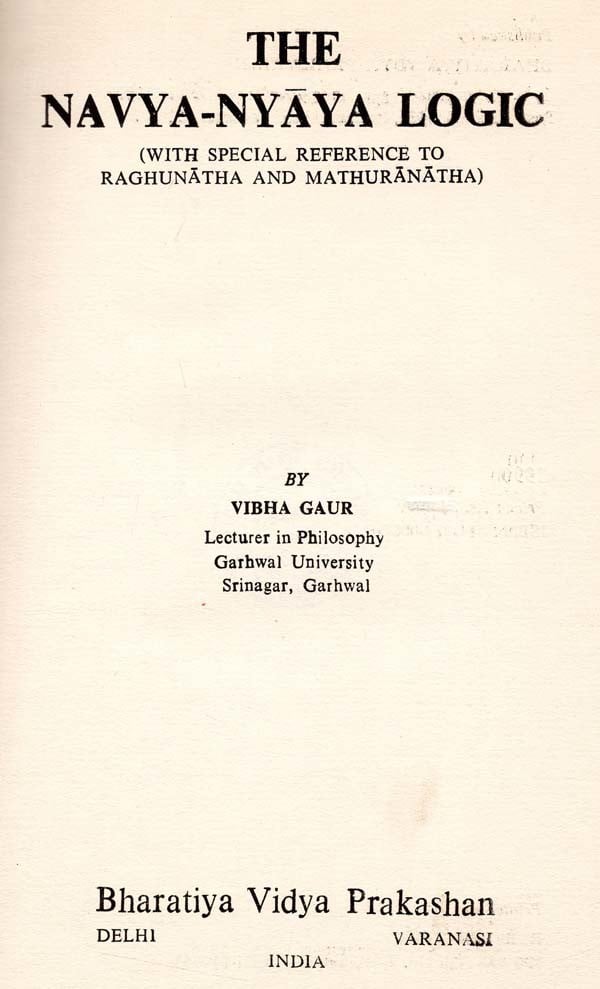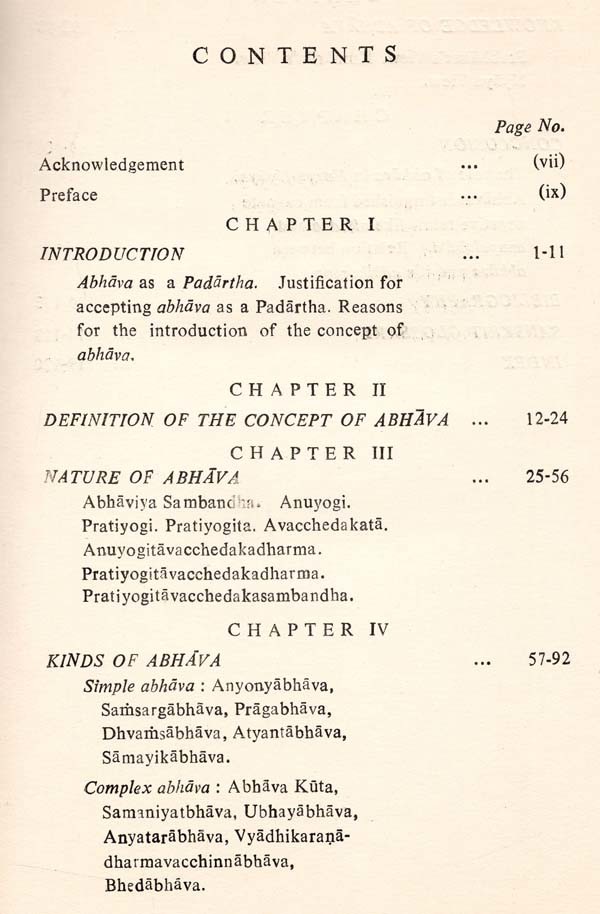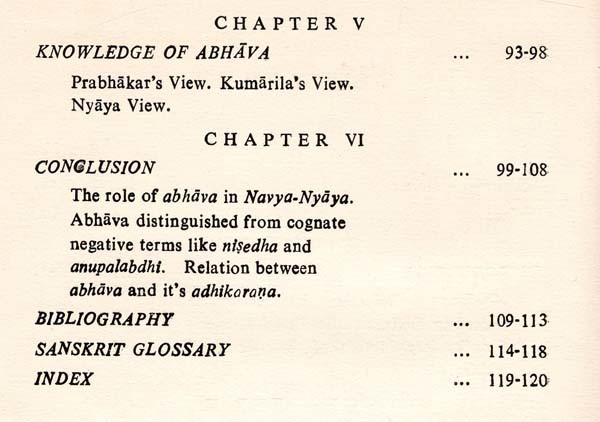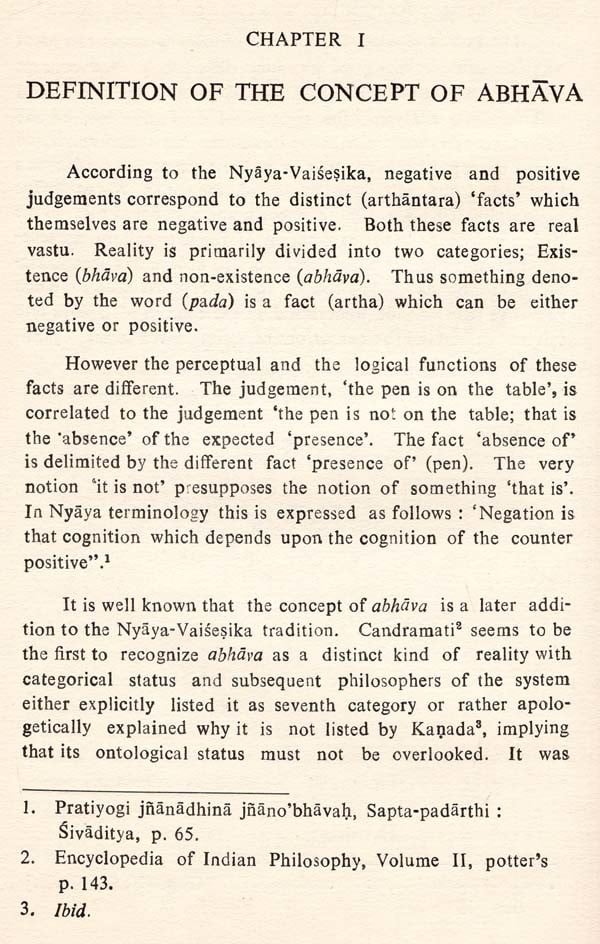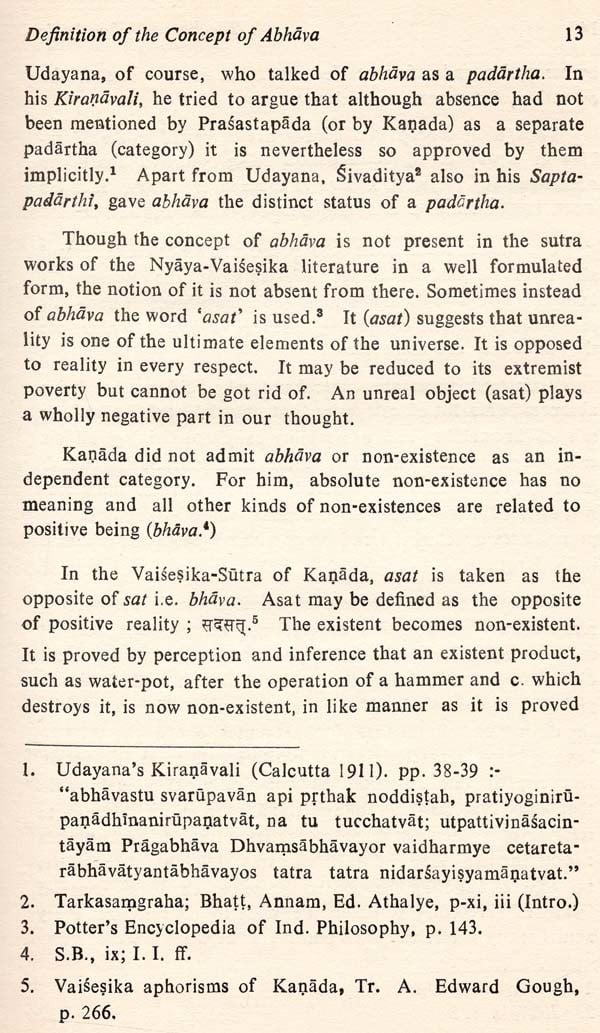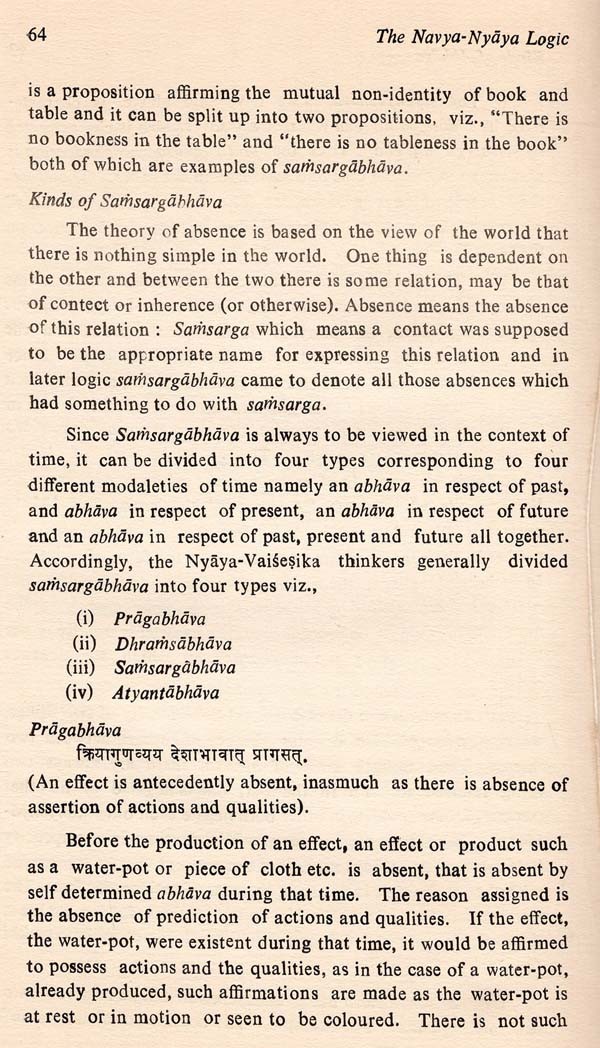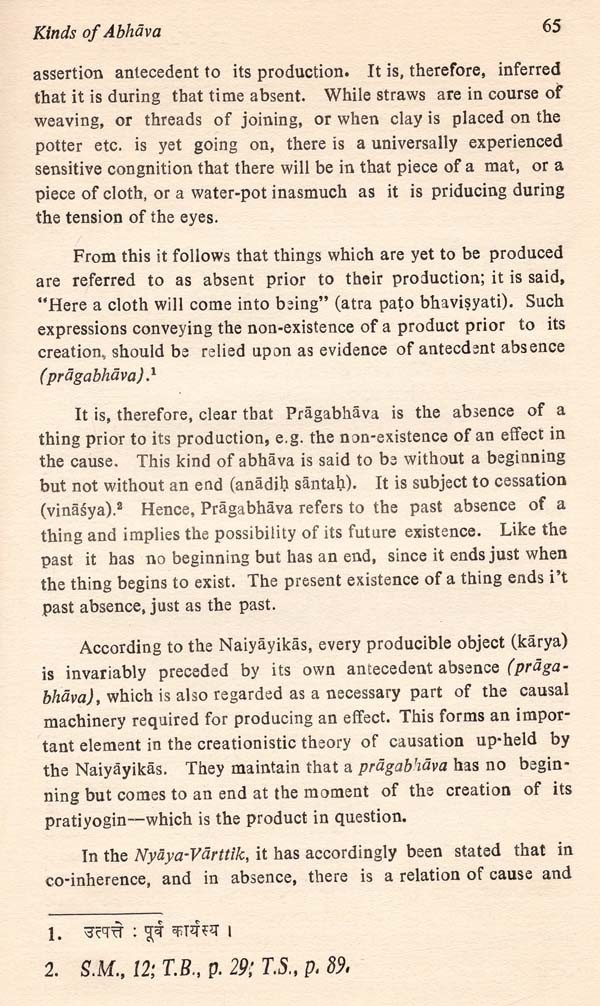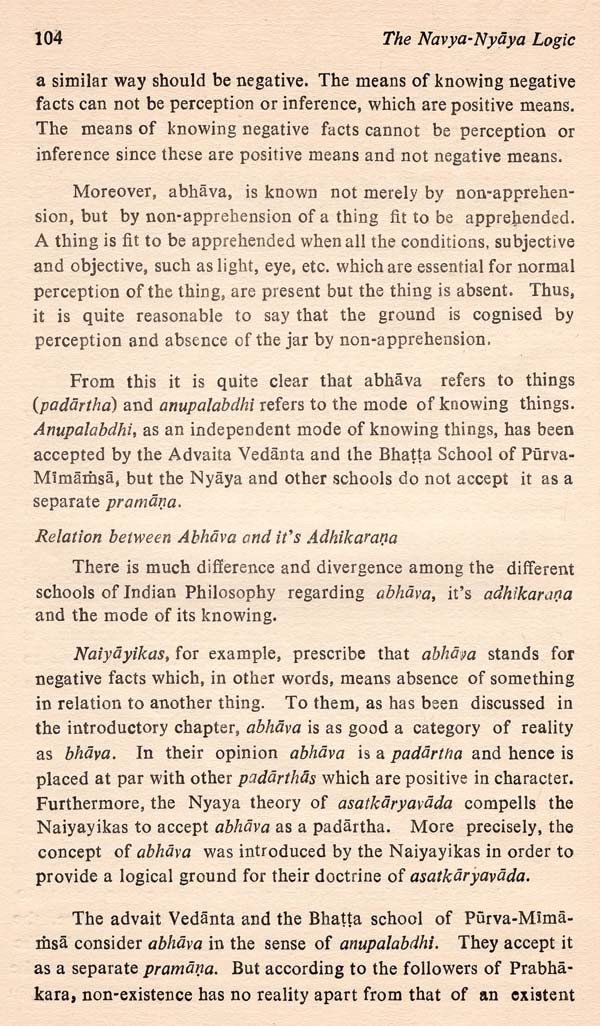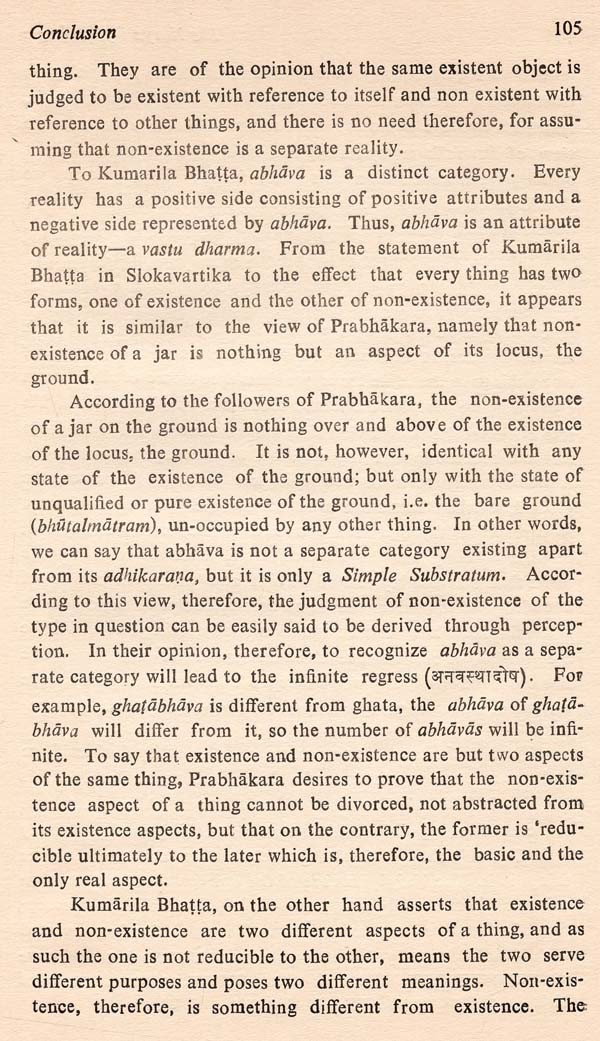 ---
We Also Recommend