The Necessity for Reincarnation
$2300

$23.00
Tax included.
Shipping
calculated at checkout.
---
---
Book Specification
Book Description
About The Book
Annie Besant points out here that the doctrine of Reincarnation does not belong only to the East but was part of primitive Christianity and other religions. It is essential for arriving at a rational explanation of life and of human progress and character. From the moral standpoint also, it is a necessity, if faith in Divine Justice and Divine Love is to be sustained while facing pain and difficulties. It is reasonable to accept Re incarnation, at least as a postulate, if human life is destined to reach Perfection.
About The Author
Annie Besant (1847-1933), second President of the Theosophical Society (1907-1933) was described as a 'Diamond Soul' for she had many brilliant facets to her character. She was one of the outstanding orators of her time, a champion of human freedom, educationist, philanthropist and author. She has more than three hundred books and pamphlets to her credit, and guided thousands of men and women all over the world in their spiritual quest. In her earlier days in England, she did remarkable work as a Freethinker and Fabian socialist, and supported many noble causes, including women's suffrage. From 1893, she lived in India and worked indefatigably for the cultural and spiritual renaissance of the country. She organized the Home Rule movement and inspired Indians with a dynamic vision of India's future.
**Contents and Sample Pages**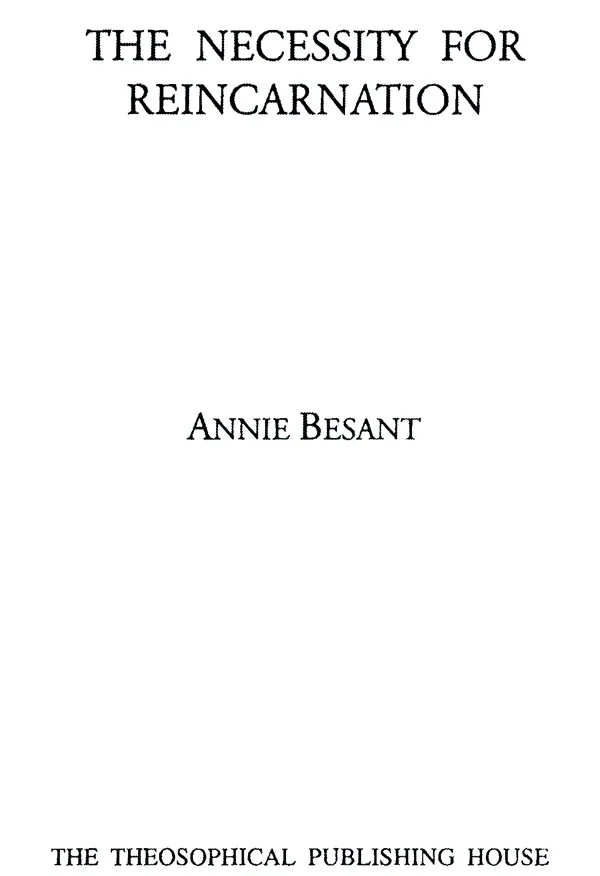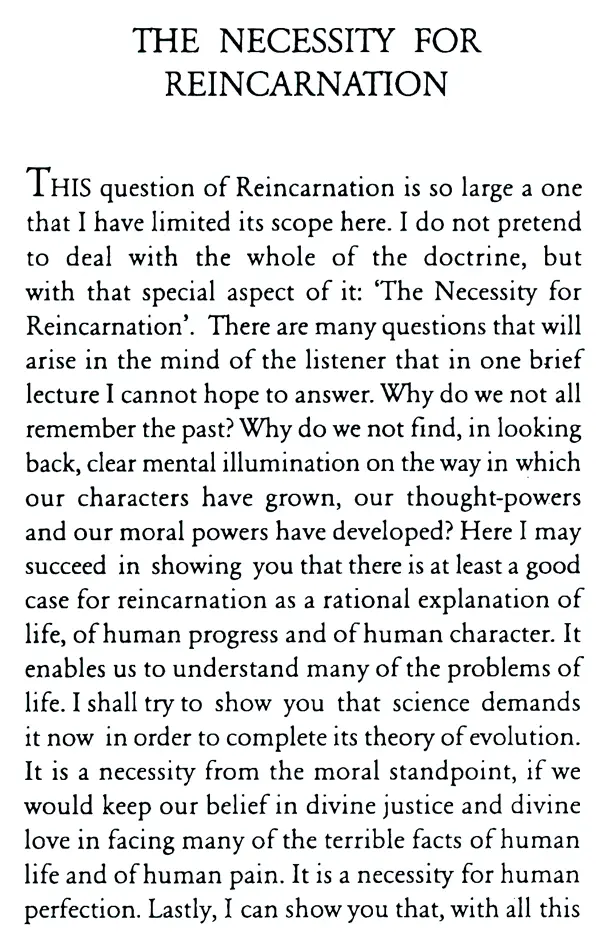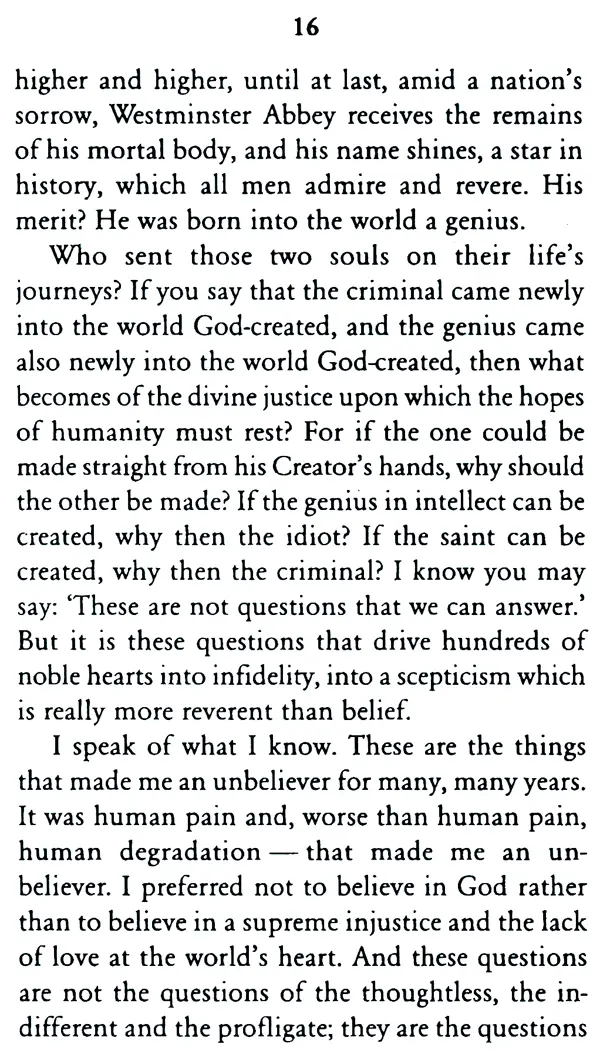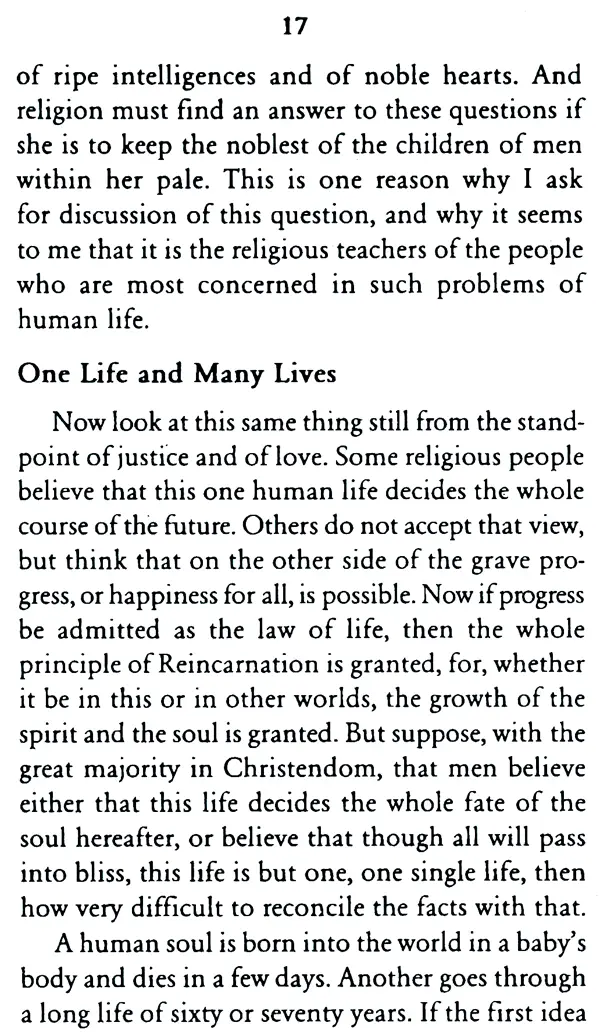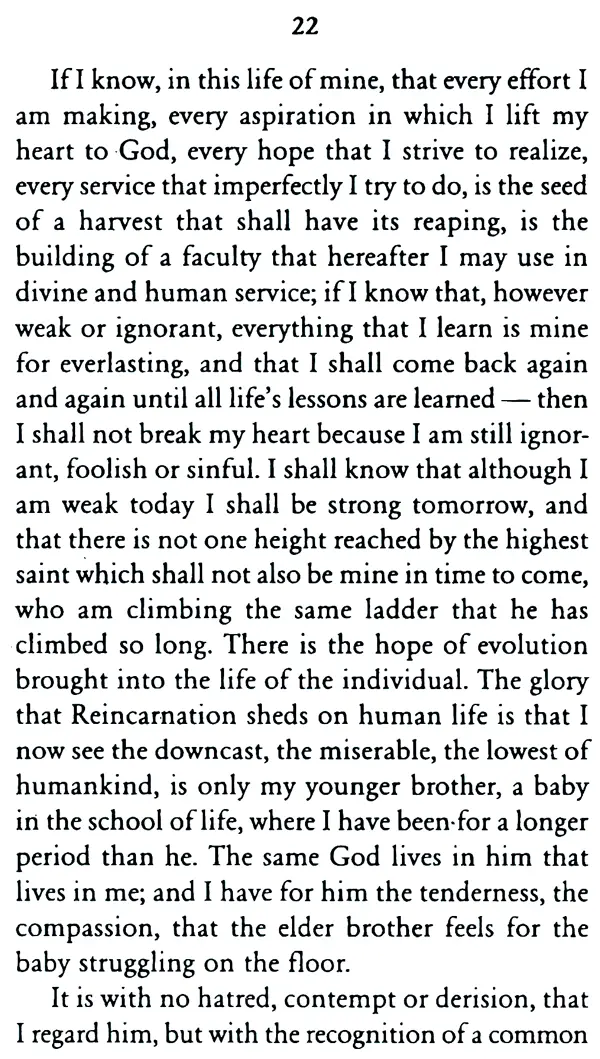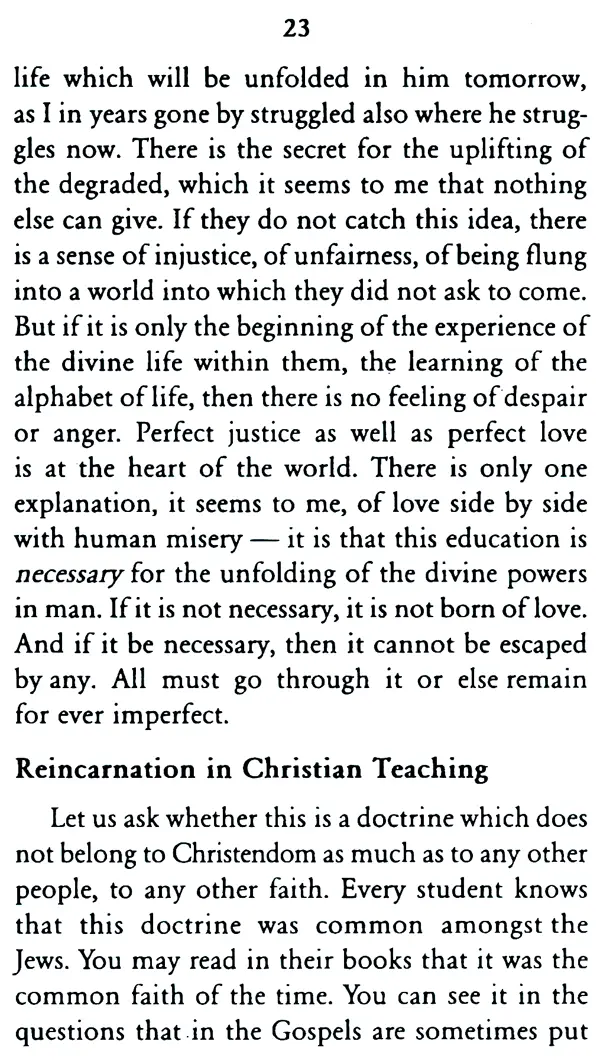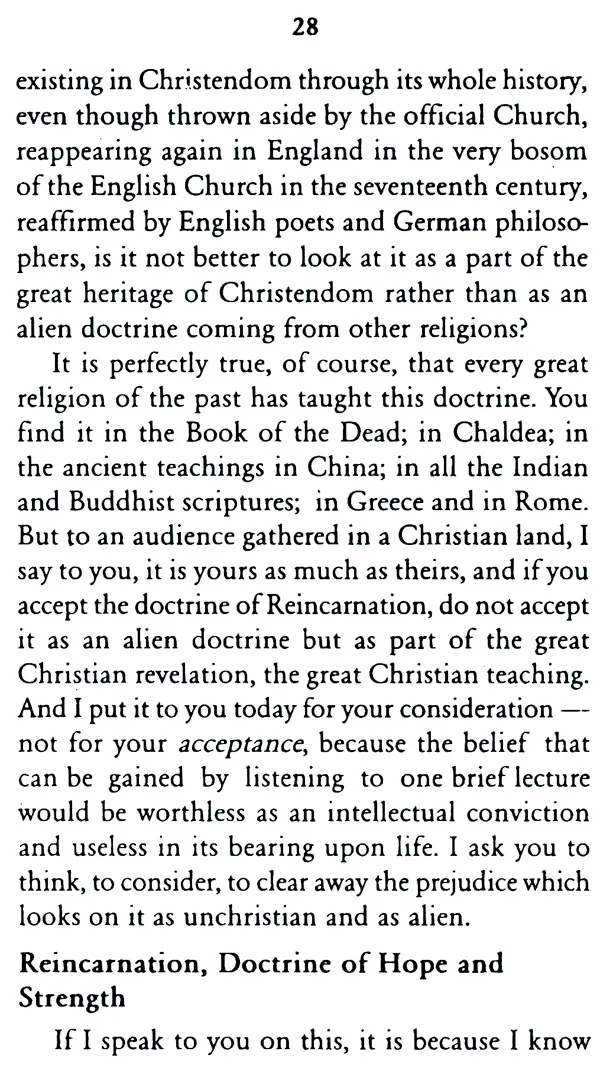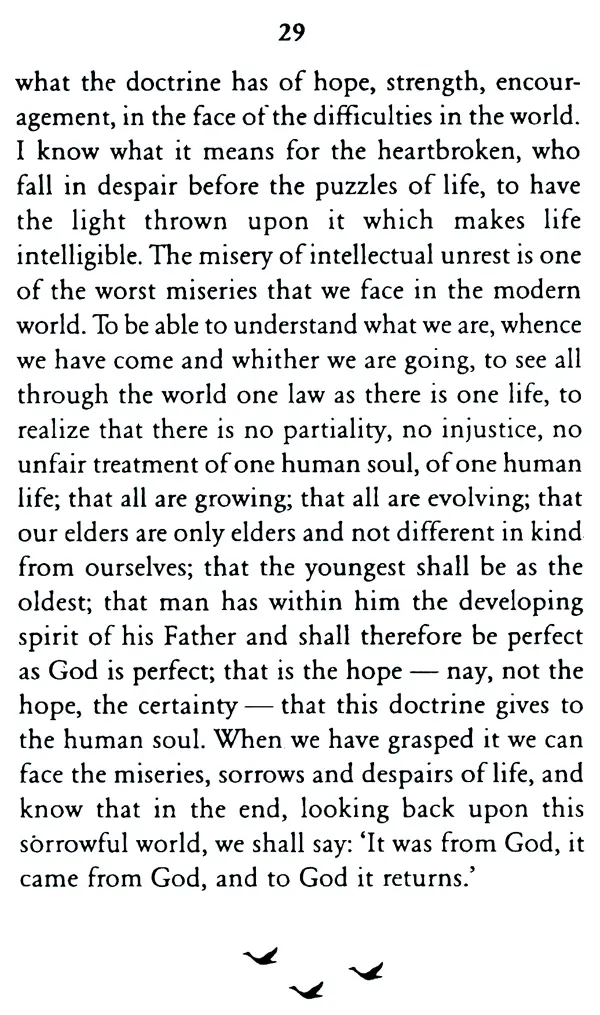 ---
We Also Recommend