Netaji- A Life in Pictures
$4000

$40.00
Tax included.
Shipping
calculated at checkout.
---
---
Book Specification
Book Description
About The Book
Drawing on the treasure trove of the Netaji Research Bureau archives, 'Netaji: A Life in Pictures' presents an evocative visual record and inspiring narrative of the life and struggle of Netaji Subhas Chandra Bose, dedicated to the cause of India's freedom. It portrays Netaji's many-splendoured personality in varied attire, multiple settings, and in many different moods. The story of the development of an idealistic young student into the Supreme Commander of the Indian National Army unfolds in the pages of this book. Sugata Bose and Sumantra Bose interpret the riveting history of Subhas Chandra Bose as the leader of youth, India's spokesman abroad, President of the Indian National Congress, and the architect of Azad Hind. Rare photographs of Netaji with Mahatma Gandhi and other leaders of the freedom struggle embellish this book.
About the Author
Sugata Bose is the Gardiner Professor of Oceanic History and Affairs at Harvard University and Chairperson of the Netaji Research Bureau. His many books include A Hundred Horizons: The Indian Ocean in the Age of Global Empire, His Majesty's Opponent: Subhas Chandra Bose and India's Struggle against Empire, and The Nation as Mother and Other Visions of Nationhood. He is joint editor with the late Dr. Sisir K. Bose of Netaji's Collected Works. He served as a Member of Parliament in India in the 16th Lok Sabha.
Sumantra Bose is the Executive Director of Netaji Research Bureau at Netaji Bhawan, Kolkata. A political scientist, he received his PhD from Columbia University (New York) in 1998 and taught at the London School of Economics and Political Science (LSE) from 1999 to 2020 as Professor of International and Comparative Politics. He is the author of eight books, published by Harvard, Yale, Cambridge and Oxford University Presses.
Foreword
"Iwas particularly keen to take photographs of the historic occasion,"Sisir Kumar Bose writes in his memoir. "But the enclosure was rather dark and I did not have a flash on my camera. So I asked Birendra Nath Sinha, the photographer of the Bengali daily Anandabazar Patrika, to signal to me before using his flashgun. As he did so, I used my camera and obtained a number of excellent pictures of Tagore, Father and Uncle Subhas together on the dais." Three of those historic photographs taken on August 19, 1939, have been printed in this book.
In the 1970s, Sisir Kumar Bose and Birendra Nath Sinha put together a wonderful book titled 'Netaji: A Pictorial Biography'. It was published in 1979, drawing on images collected until then in the archives of Netaji Research Bureau (NRB). The process of collecting invaluable materials at NRB on Netaji and India's freedom struggle continued after 1979 under the inspiring leadership of Sisir Kumar Bose until 2000 and of his wife Krishna Bose from 2000 to 2020. Our book 'Netaji: A Life in Pictures' highlights images obtained in the last four decades while presenting once more some of the iconic visuals in the NRB archives since the founding of the institution by Sisir Kumar Bose in 1957.
Sisir Kumar Bose and Krishna Bose were determined to preserve the best traditions of India's independence movement for posterity.
A key part of that effort was to keep and disseminate a visual record of the saga of Netaji Subhas Chandra Bose. Sisir Kumar Bose's own photographs of his Rangakakababu looking Buddha-like after his father's shraddha in 1934 or Subhas Chandra Bose hoisting the tricolour in Ramgarh at the Anti-Compromise Conference of 1940 have found places in this book. After independence, he embarked on the Herculean task of collecting letters, documents, photographs, audio recordings, and film footages on Netaji from nearly every country of Europe and Asia. The photographs of the submarine voyage of 1943 came, for instance, from the mother of a German crew member, who was killed on his next mission. The journeys of Sisir Kumar Bose and Krishna Bose to Europe in 1971 and across Asia in 1979 yielded a treasure trove of archival materials, including photographs, along with Krishna Bose's literary classics 'Itihaser Sandhane' (In Search of History) and 'Charanrekha Taba' (In Your Footsteps).
**Contents and Sample Pages**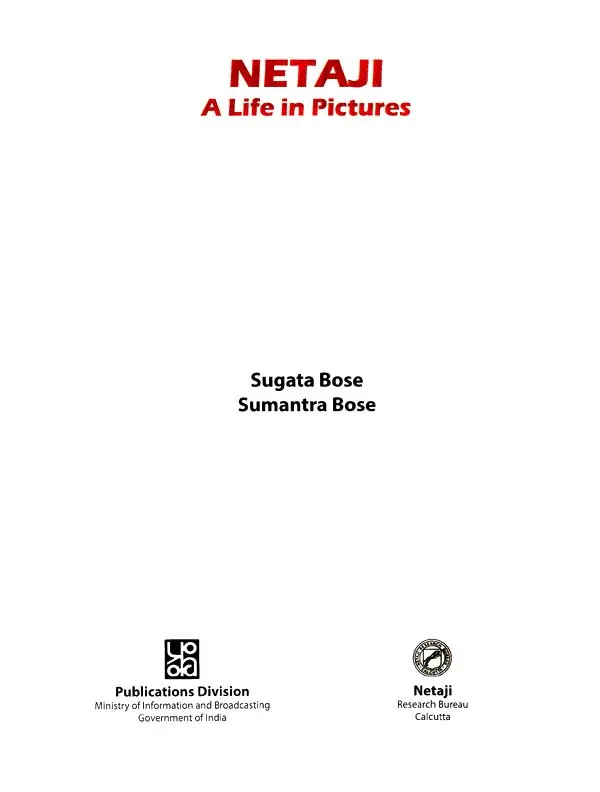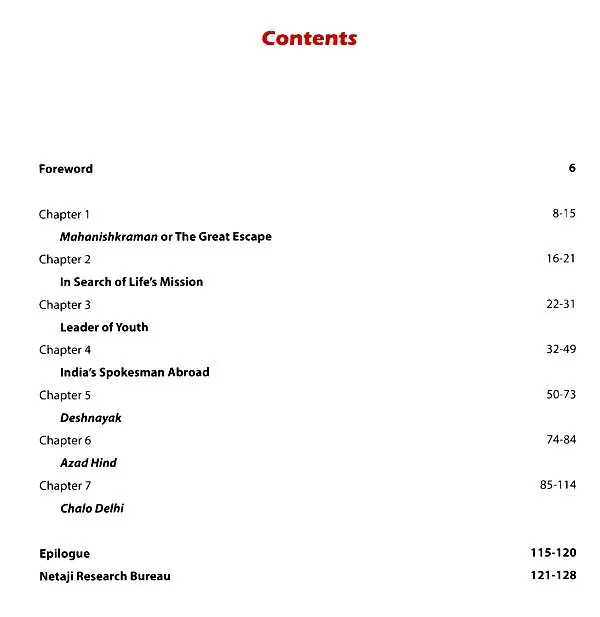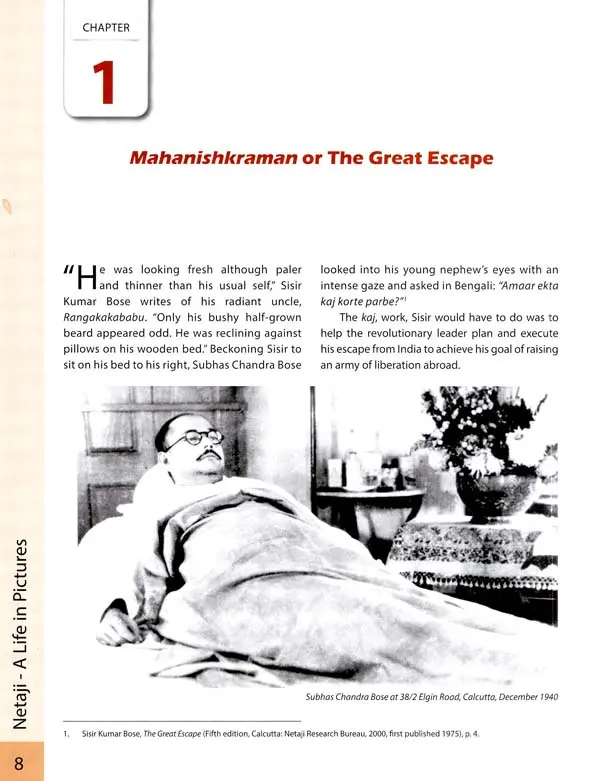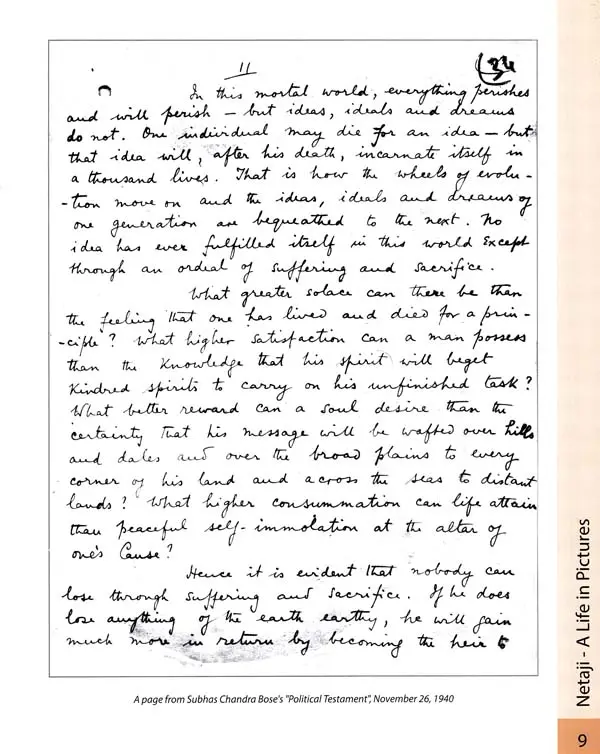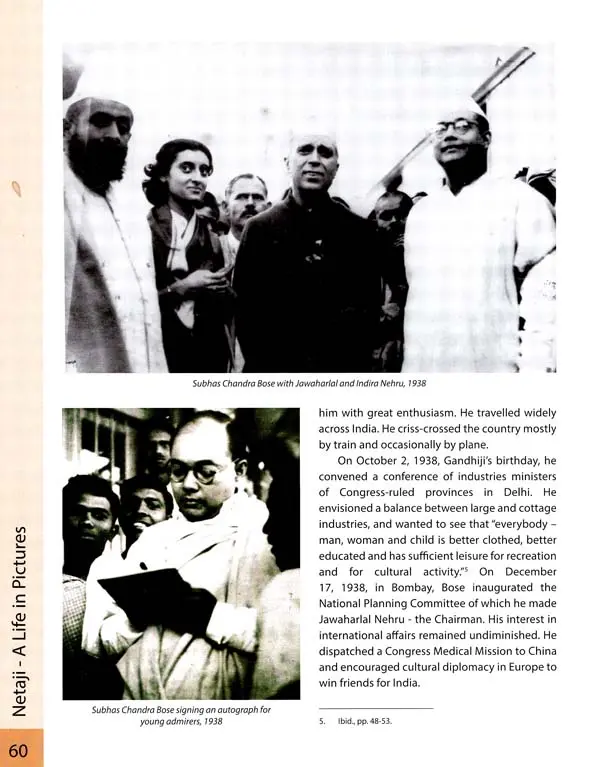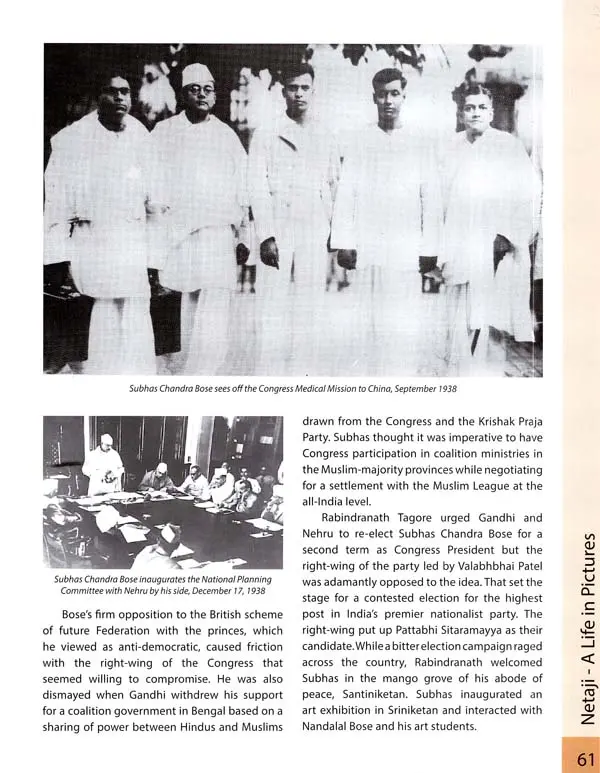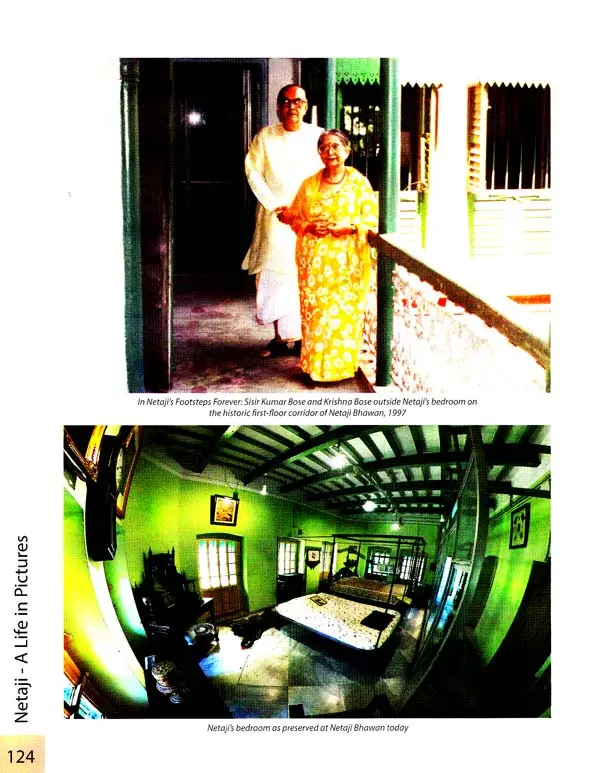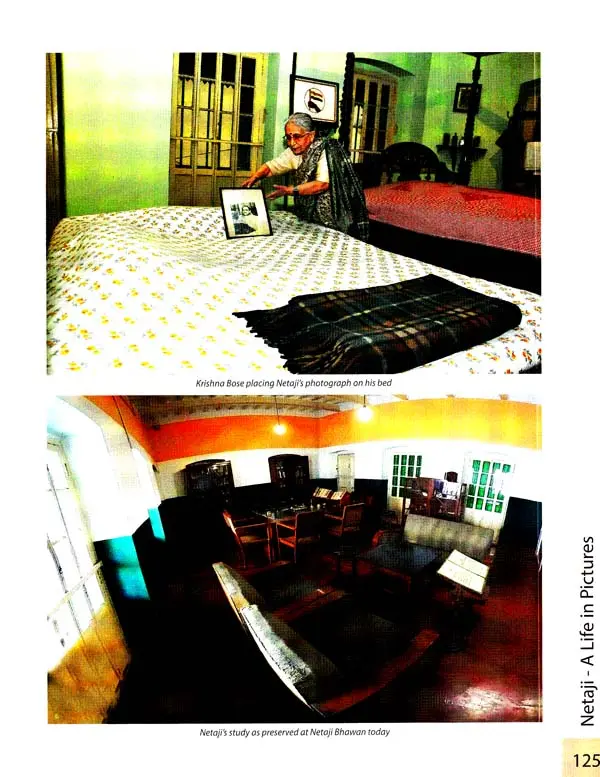 ---
We Also Recommend