Non- Alignment- India and the Future (An Old and Rare Book)
$3100

$31.00
Tax included.
Shipping
calculated at checkout.
---
---
Book Specification
Book Description
About the Author
DR M. S. RAJAN is an outstanding alumni of the University of Mysore where he obtained his Master's Degree in History in 1943 securing both the first class and the first rank. Later on he worked for another Master's Degree, Majoring in Public Law and Government at the Columbia University, New York, enjoying Fulbright and Smith-Mundt Fellowship during his stay at the States. His Alma Mater, the University of Mysore awarded him D.Litt. Degree in 1963 for his book United Nations and Domestic Jurisdiction.
Dr Rajan has served in many high administrative posts such as the Ordinance Officer (Civilian) in the LAOC; Administrative Secretary, Indian Council of World Affairs; Professor and Head of the Department of Commonwealth Studies at Indian School of International Studies, New Delhi, etc. At present he is the Director, School of International Studies, Jawaharlal Nehru University, New Delhi.
He has a number of publications to his credit, books and papers of international reputation. To mention a few (1) The Post-War Transformation of the Commonwealth. (2) India in World Affairs 1954-56.
Foreword
It gives me great pleasure to write a brief foreword to Professor M. S. Rajan's book "NON-ALIGNMENT: INDIA AND THE FUTURE".
Modern society of nations has always aspired towards a normative order and sought to discover certain principles of conduct that would bring peace and order to mankind. The second half of 20th century is notable for the birth of new nations, the majority of which are in Asia and Africa. A sudden challenge was thrown to most of these developing countries to develop techniques of international understanding to promote peace. Non-alignment, a pragmatic tool, as the author points out, was an answer given by these countries. The author has made a timely study and contribution to the understanding of international relations vis-à-vis non-alignment that has been mis understood for the past two decades. A great number of normative studies of international relations have often failed to explain the problems that the developing countries face. An objective and an historical study such as the one that Dr. Rajan has presented in these pages, I have no doubt, would go a long way in creating and helping other nations to understand the contribution made towards world peace by smaller nations. Any principle in international relations is only an answer to a particular need and we should not feel discouraged that it vanishes from the scene once the need is over.
Dr. Rajan, one of the distinguished alumni of Mysore University was kind enough to accept an invitation by his Alma Mater to deliver a series of lectures on "Non-Alignment: India and the Future" and we appreciate his contribution to world understanding.
**Contents and Sample Pages**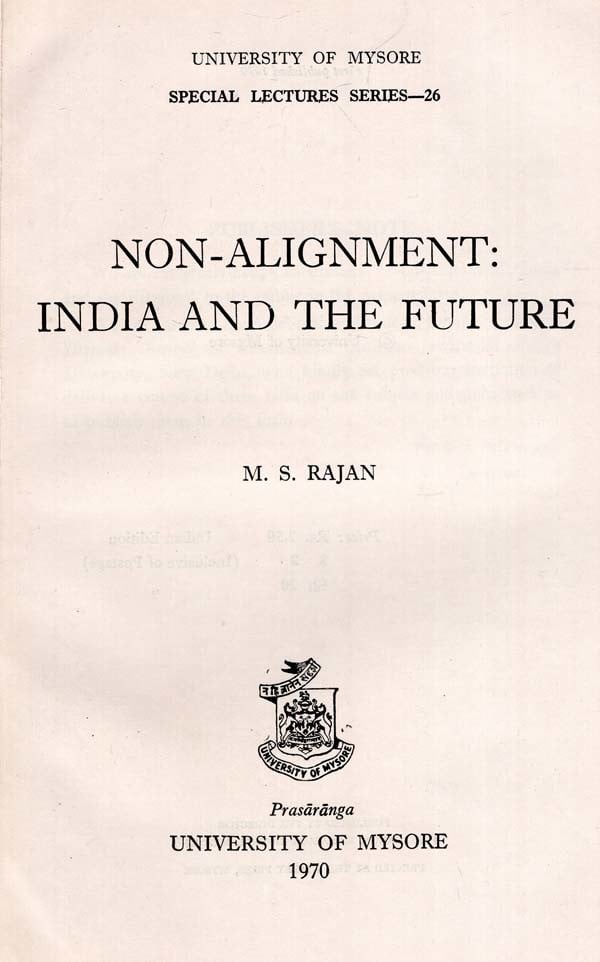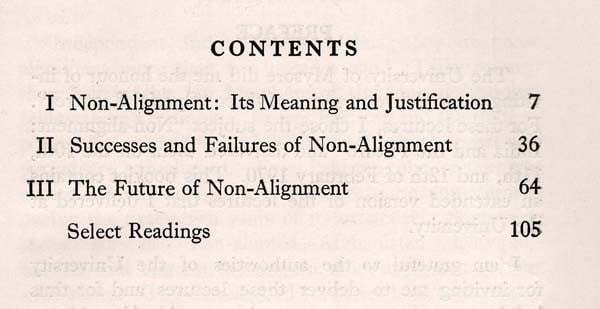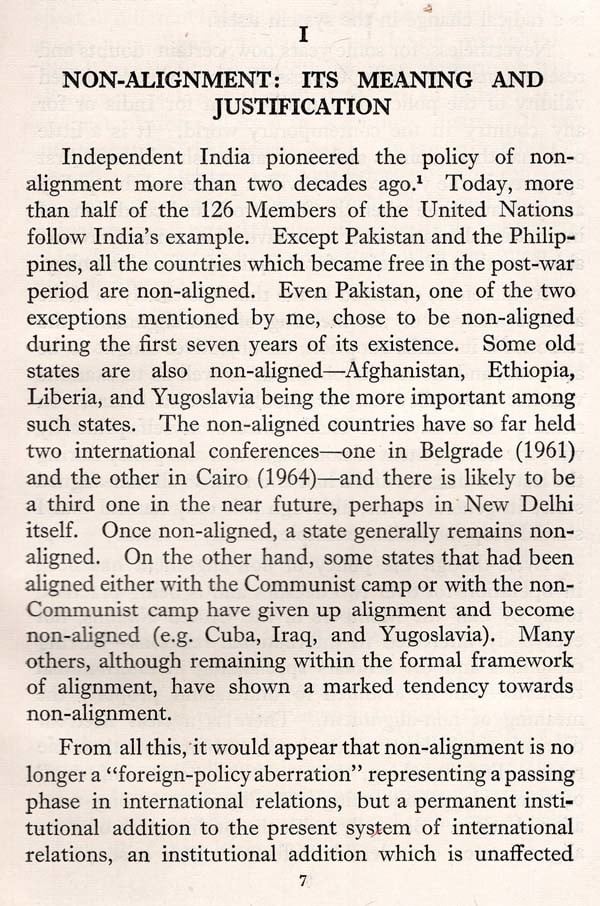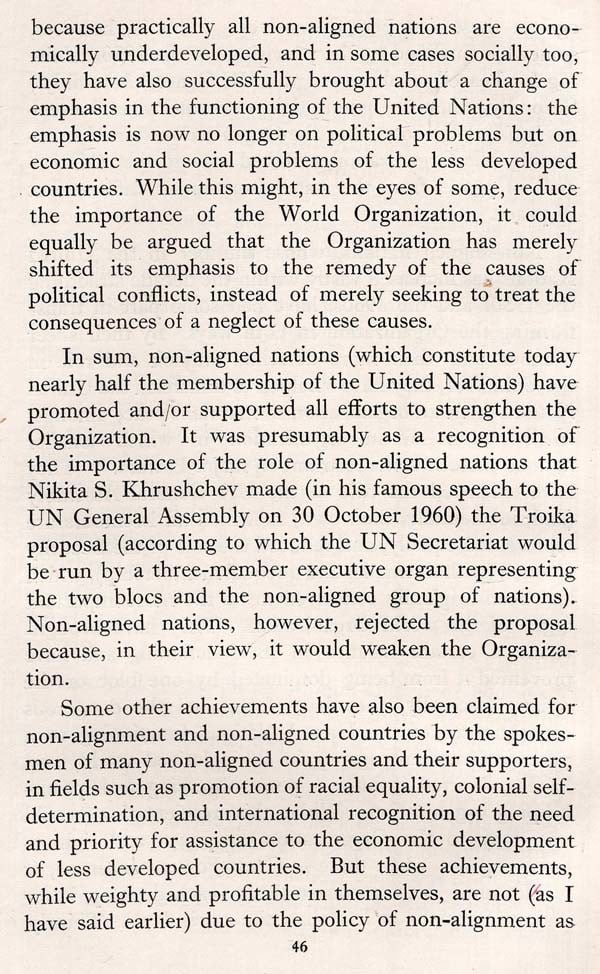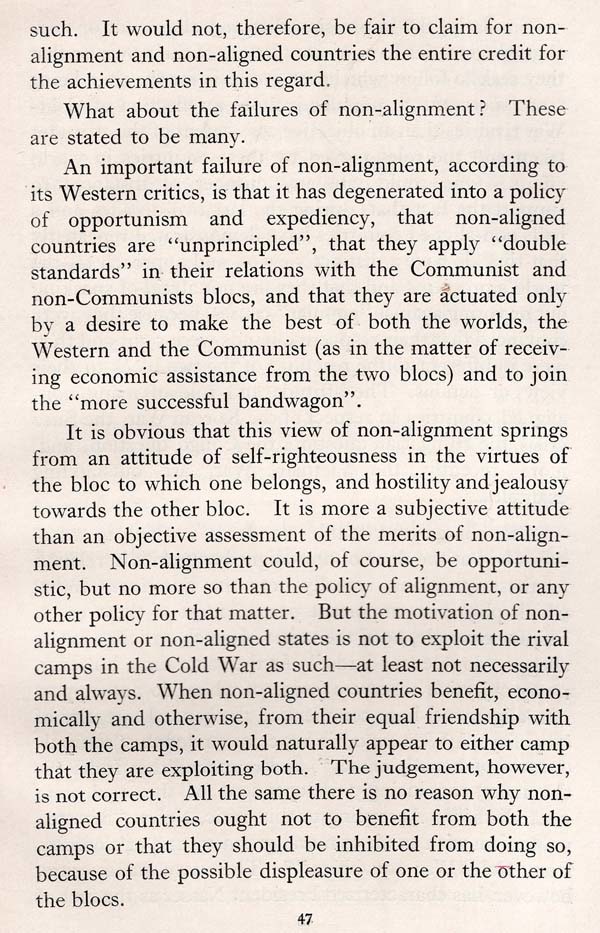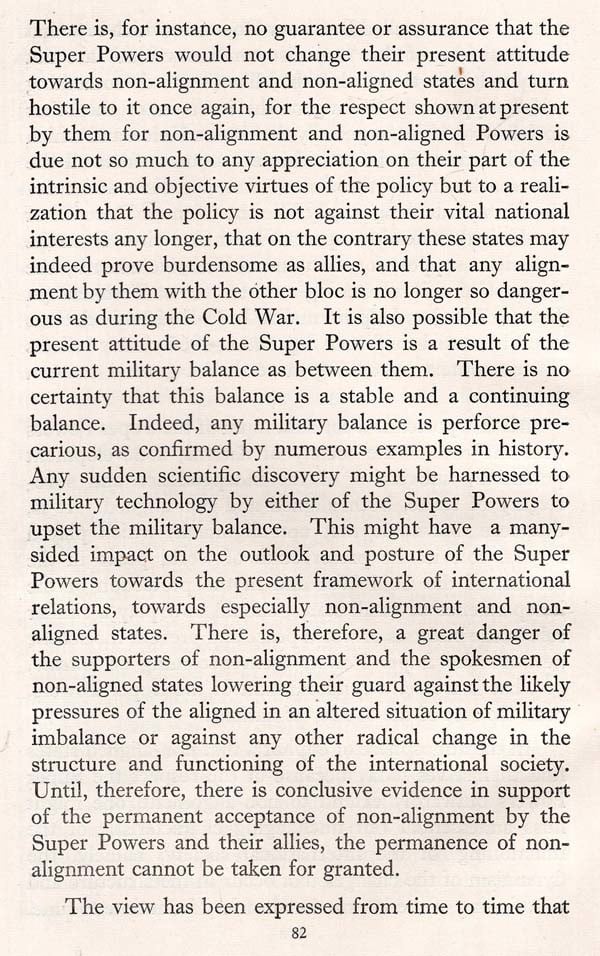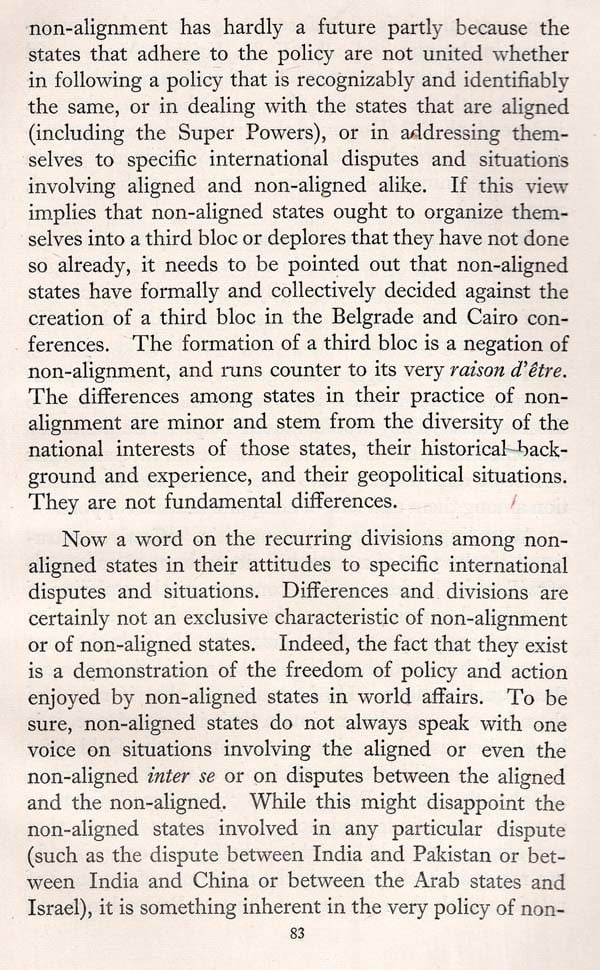 ---
We Also Recommend