Osho India and Me- A Tale of Sexual and Spiritual Transformation
$4600

$46.00
Tax included.
Shipping
calculated at checkout.
---
---
Book Specification
Book Description
About the Book
Early one morning in Montreal, an all-night party still raging at his PR company, Jack leaves to be alone. Looking down the tunnel of his future, the realization "this is not me takes him straight to the airport and onto the first flight to London.
There he meets a married man, Michael (whose wife he also marries several years later), Jack and Michael become lovers and set out to travel, finding themselves doing Dynamic Meditation at 5:30 one morning on a Bombay beach.
A nest as they, take Sannyas and become Judmystic Osho They part in a group of India. They buildh hands, subsist on clod morning toilet. Divyananda, Experiment middle of their bare vultures at A commune establishes around Osho in Pune. Word spreads rapidly and people from all over the world arrive for daily discourses, therapy and meditations. As head of the newly established Press Office, Krishna Prem meets with Indian Prime Ministers Indira Gandhi and Morarji Desai, as well as international journalists who want to know about Osho's controversial views on sex and consciousness. In a hive of mysticism, inexplicable events and past-life encounters, Krishna Prem falls in love and embarks on his first fulfilling relationship with a woman.
Osho, India and Me: A Tale of Sexual and Spiritual Transformation is a great adventure. It is also a compelling true story and a first-hand glimpse of a unique mystic at work.
About the Author
Jack Allanach was born in 1938 in New Brunswick, Canada He spent fifteen years in television and public relations, culminating in his own successful PR company in Montreal, In 1973. he travelled to India and met the Indian mystic Osho in Bombay. He became his disciple and was named Swami Krishna Prem.
Subsequently he spent eleven years in Osho's spiritual community, primarily in India and a brief period in America.
Initially, his work in the commune was editing and rewriting Osho books to make them easier for a Western audience to understand. Following this period of editing, he worked as press officer for Osho in India and was his spokesman for Indian and Western press visitors. This included considerable public speaking as well as television appearances for BBC programs and the UK's Whickers World. In 1980 Osho gave him the task to write a book about his time in the commune, which he named Osho, India and Me: A Tale of Sexual and Spiritual Transformation.
Jack/Krishna Prem eventually settled in Australia where he lived with his wife. Here he wrote professionally for twelve years.
Jack/Krishna Prem has written two published books to date: Colour Me Healing: Colourpuncture-A New Medicine of Light and The Enemy in Your Head. After a short period of illness, Jack/Krishna Prem died in September 2007 surrounded by his closest friends and his wife in his home in Australia.
Foreword
The book you are about to read has its own interesting story Thirty years ago Jack, lived in India, at the commune of the enlightened mystic Osho, where he was head of the press office. In 1980 Osho asked him to write "a little book" about his experience in Pune.
Reliving his search that would lead him to India and the challenges of embarking on the spiritual path, the excitement of discovering meditation and the early years with Osho-all became part of a growing manuscript that was typed on a red Olivetti Valentine.
When the Osho commune moved to the USA, the manuscript was left behind and forgotten. During a visit to Pune in the early nineties Divyananda, by serendipity, came across the "forgotten" work and returned it to Krishna Prem.
Several years later while preparing Osho, India and Me for publication he scanned the text page by page into the computer and started his edit, finishing three weeks before his death in September 2007.
To bring his work to completion we finished the edit and many friends have helped us along the way with their expertise and support. Our warmest thanks go to Pratima, Pramod, Sangeet, Dhanyam, John, Paul Allanach and Michael Mann.
When finalizing the manuscript, Krishna Prem's voice, his incredibly acute observations and his humor, his ability for poetry and his unique storytelling gift have led us, time and time again, in waves of laughter, tears, and delight. And for me, Sourabh, the pangs of missing him.
In this timeless account set in India, Krishna Prem tells the story of a Master at work with a willing disciple. **Contents and Sample Pages**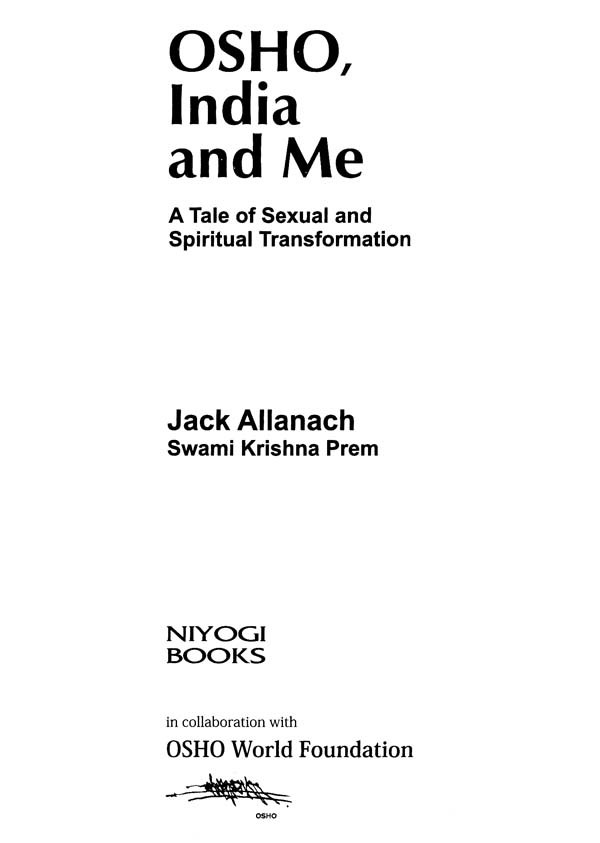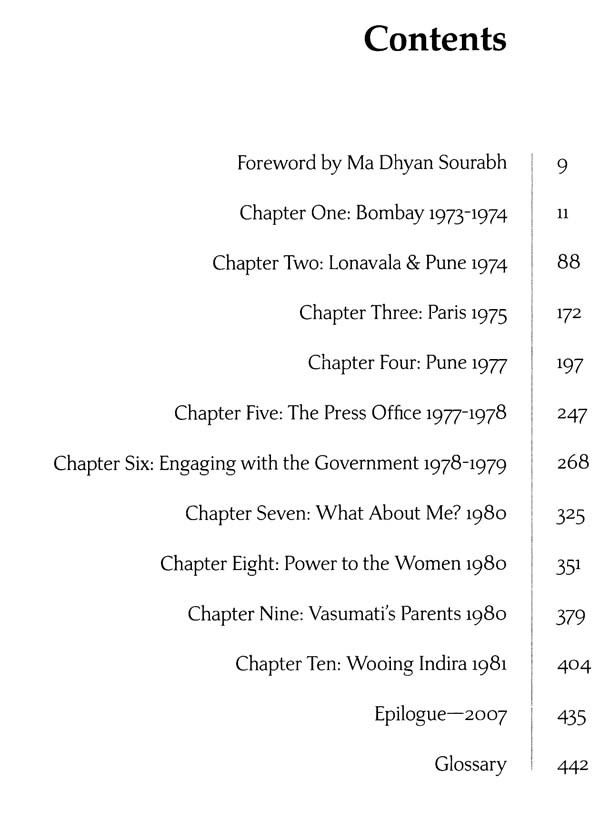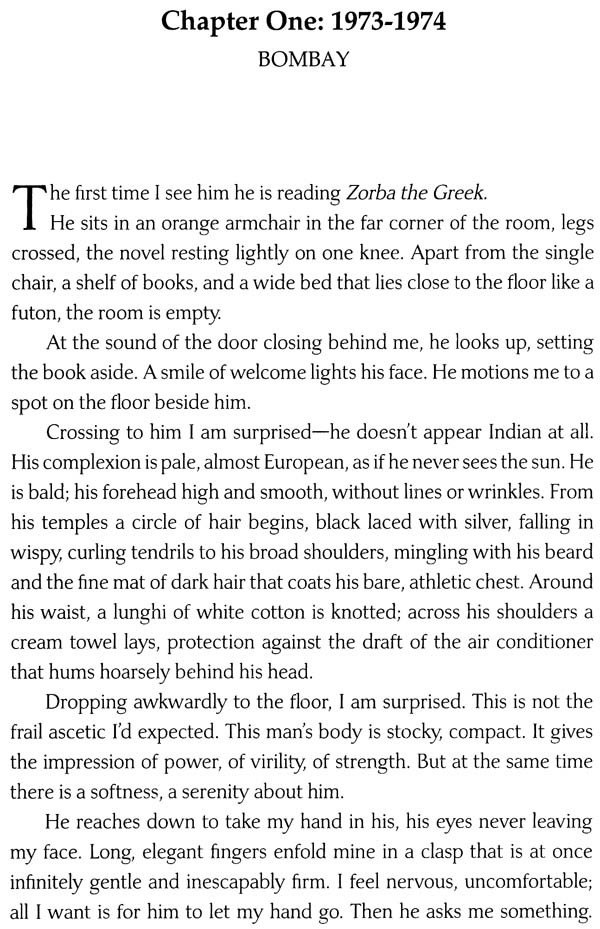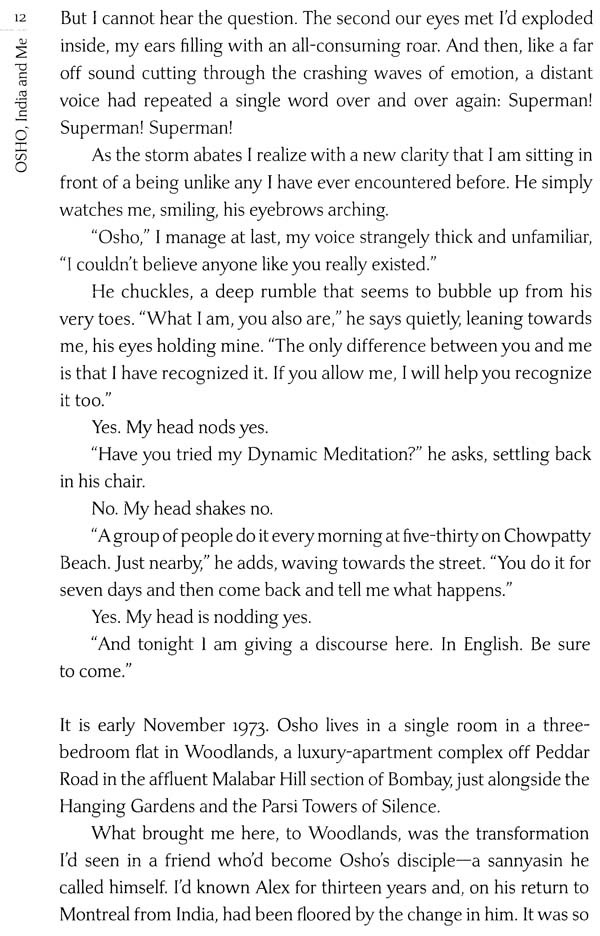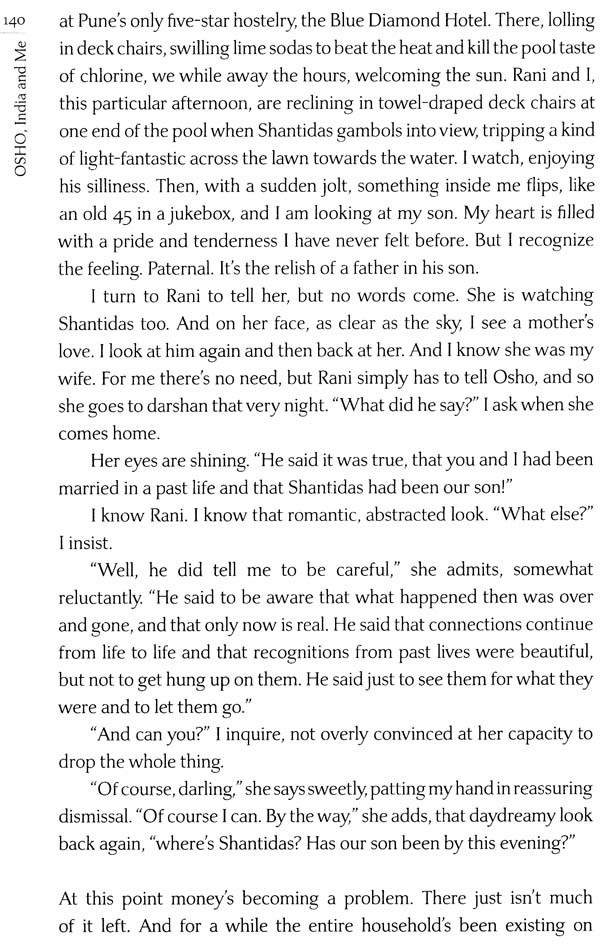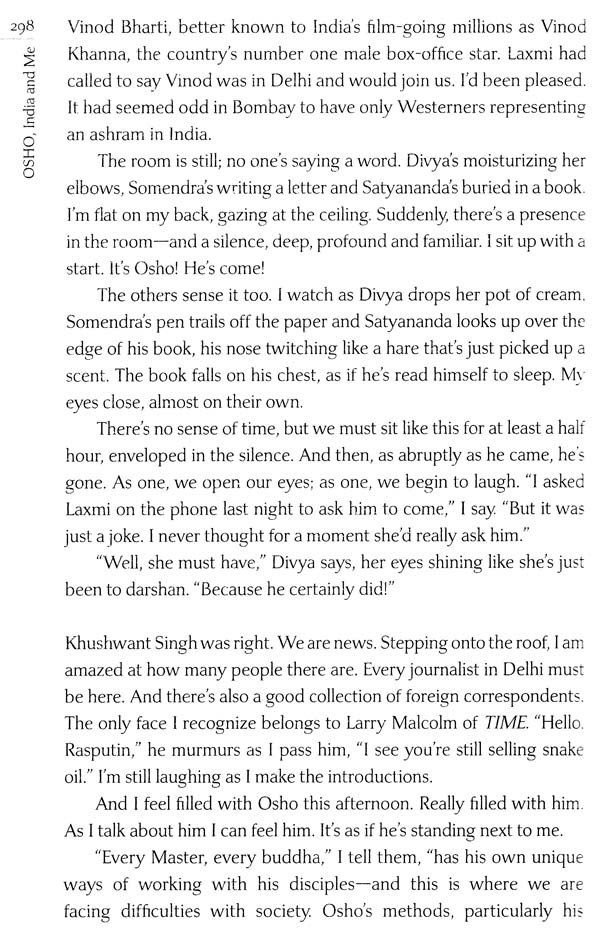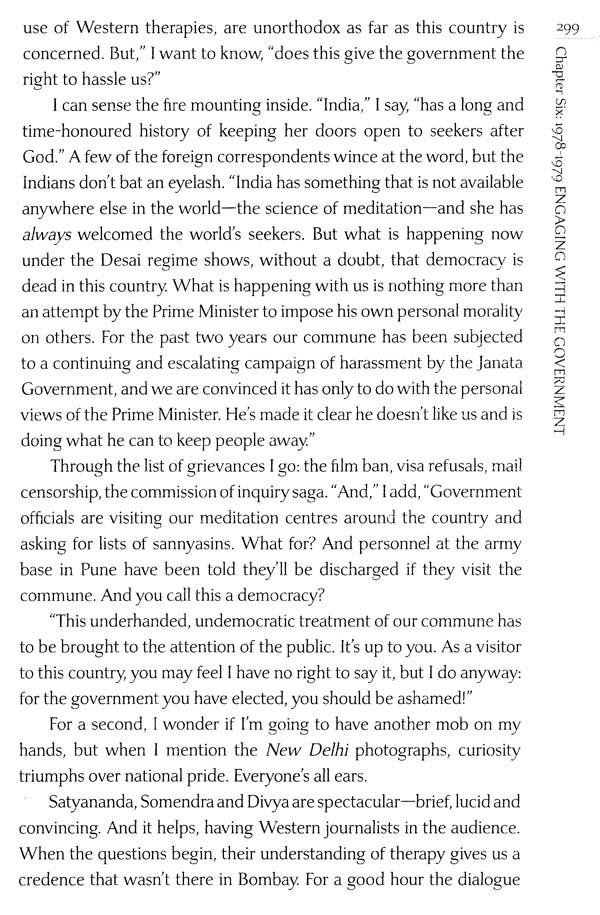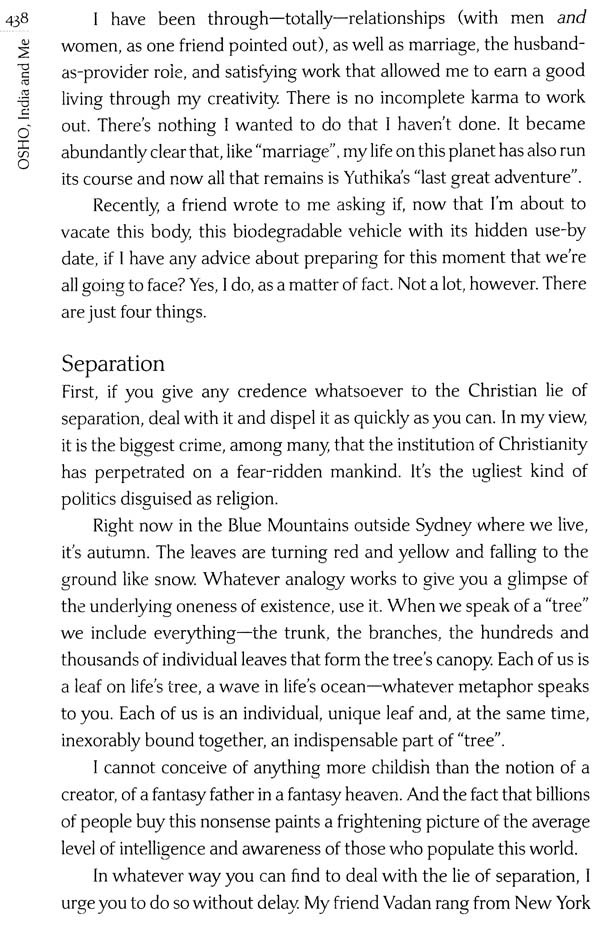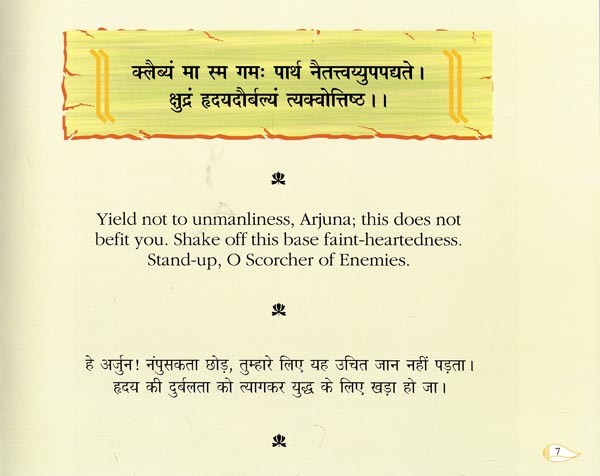 ---
We Also Recommend