Over View of Nadi Pariksa (The Pulse Study)
$2000

$20.00
Tax included.
Shipping
calculated at checkout.
---
---
Book Specification
Book Description
About the Author
Dr. S. Suresh Babu, Author, receiving the best University Teacher Award (2002) of Govt. of Andhra Pradesh from Honourable Chief Minister of A.P., Sri Chandra Babu Naidu on 5.9.2002 (Teacher's Day) at Ravindra Bharati, Hyderabad.
Preface
Nadi' pariksa of Ayurveda is one of the fascinating subject. A lot of 'Aura' is spread-over it in the Form of Tall claims, about its utility in-Diagnosis, prognosis and predictions of Ayu or life span etc., these I felt needed further-Exploration of the subject matter.
Therefore a systemic search for further improvement of this Ancient pulse study began way back in 1990 by gathering the available information right from Sarangadhara Samhita to the latest Japanese Research Paper by Kazuo Kadoma et al (1991), who made rich contributions to the subject. The essence of all these are incorporated in to this monograph, so as to make the Nadi pariksa really relevent and useful to the present day Doctors, Researchers, Scholars and students.
I invite the suggestions, critical remarks, improvements etc. on this work from the learned Readers, Vaidyas as well as Traditiona1- Nadi pravinas or Nadi experts, so as to further improve the 'content' of this book in future revisions and updates.
Contents
| | |
| --- | --- |
| Preface | |
| Ackn,owledgements | |
| Section I :PURVA KHANDA (RE-EVALUATION) | |
| Chapter 1 : Introduction | 1-4 |
| Chapter 2 : Nadi General Considerations | 5 |
| Chapter 3 : NagI Sareeram | 6-9 |
| (a) Structural Aspect | |
| (b) Functional Aspect | |
| Chapter 4: Nadi Pariksa | |
| (a) Ayurvedic Method | 10-19 |
| (b) Modern Method | 19-23 |
| Chapter 5: Sequence of Development of Nadi right from Sarangadhdara Onwards | 24-59 |
| "Pulse " in English Allopathic Practice | 63-66 |
| Section II: MADHYA KHANDA (FURTHER STUDY) | |
| Chapter 6: Dr. Ghosh's Further Study | 60-66 |
| Chapter 7: Dr. Sarva Dev Upadhya's Study | 67-74 |
| Chapter 8: Other Studies | 75-79 |
| Section III : UTT ARA KHANDA (TIMELY ADVANCEMENT) | |
| Chapter 9 : (a) Clinical Studies | 81-84 |
| (b) Experimental Studies | 81-84 |
| Chapter 10: Instrumental Studies | 85-91 |
| Chapter 11: Epilogue/ Conclusion | 92-94 |
| Chapter 12: Summary | 95-98 |
| Bibilography | 99-100 |
Sample Pages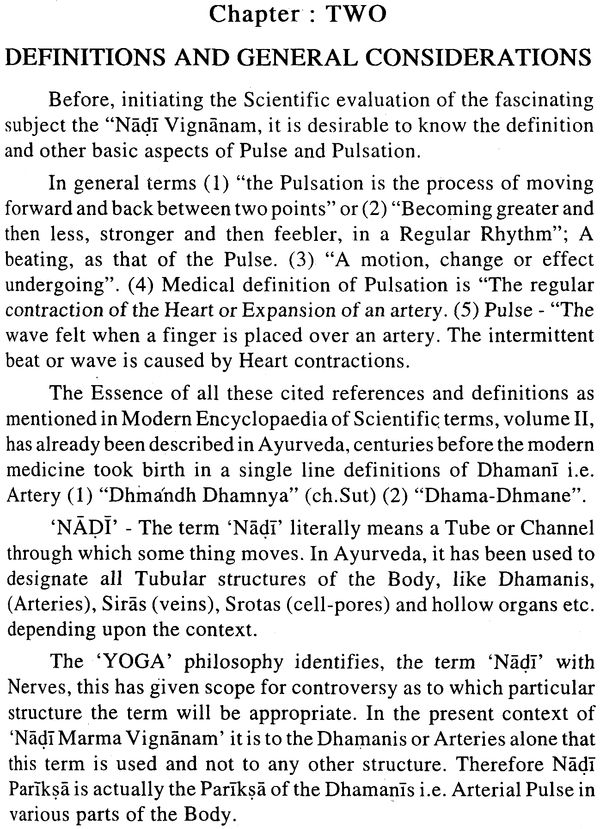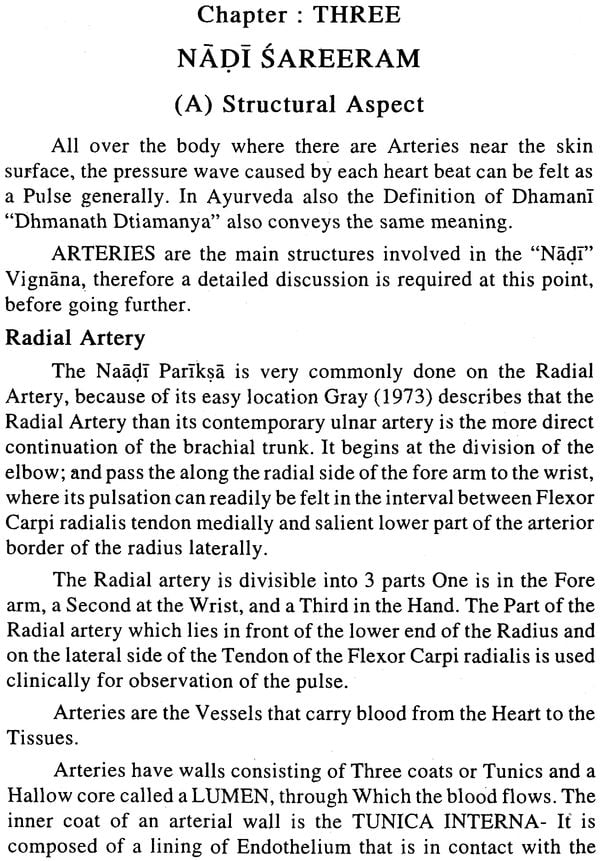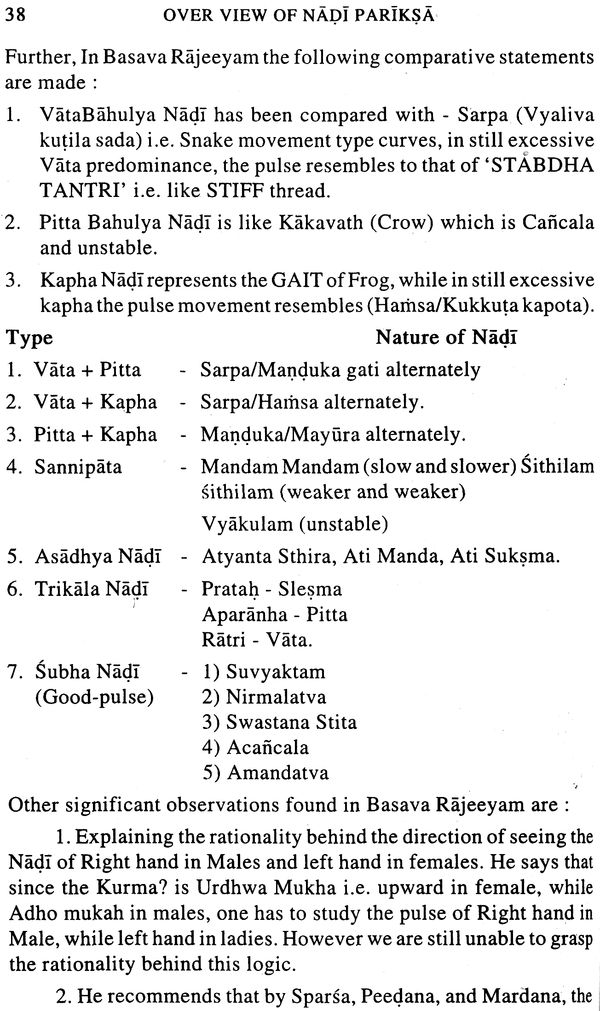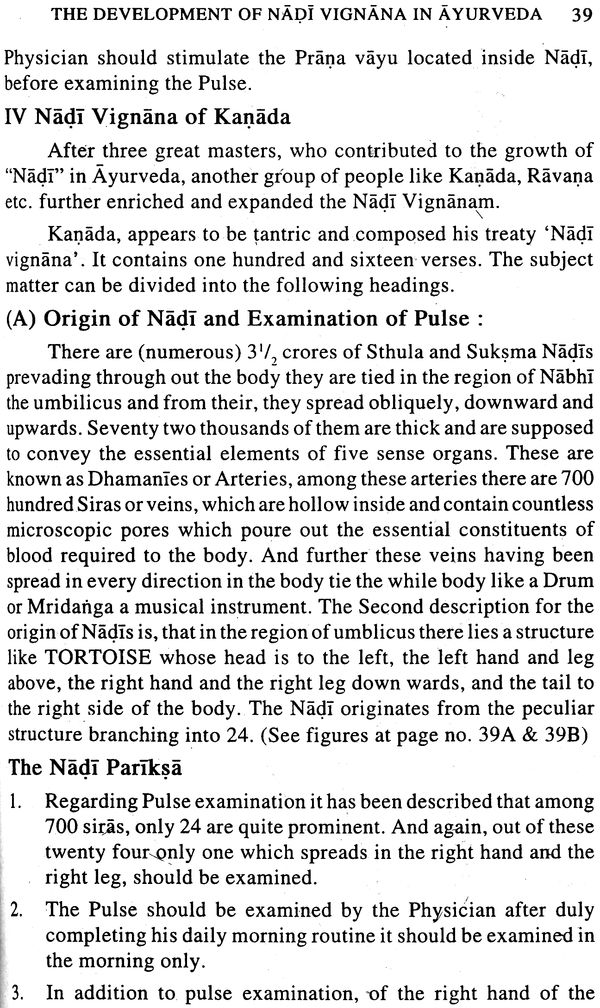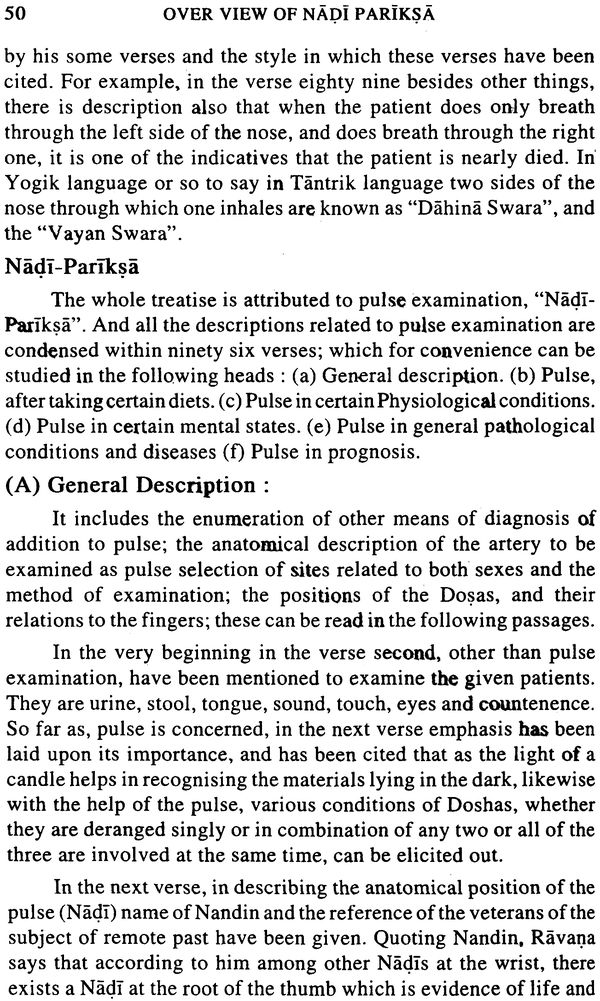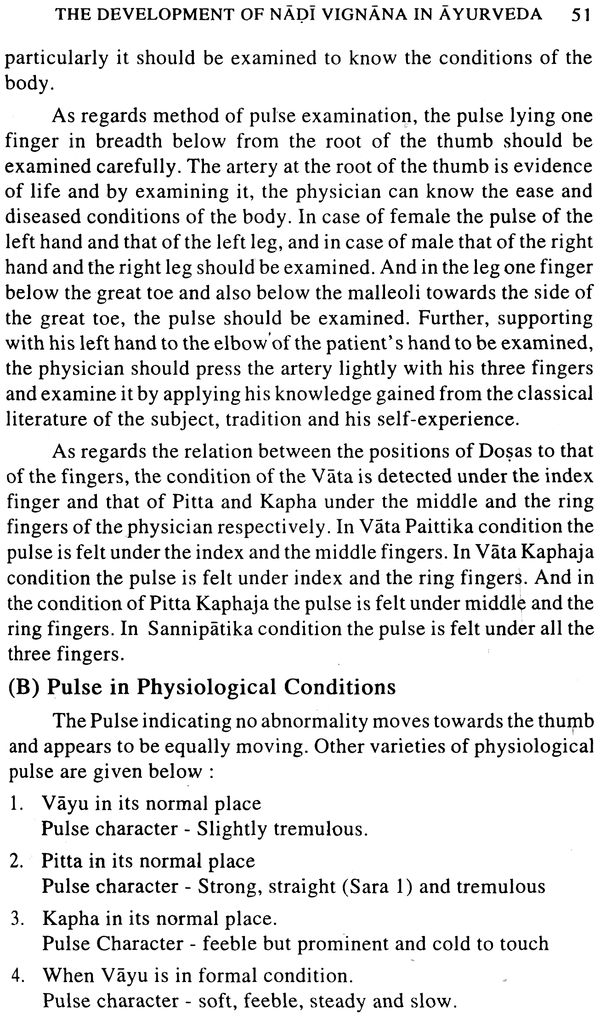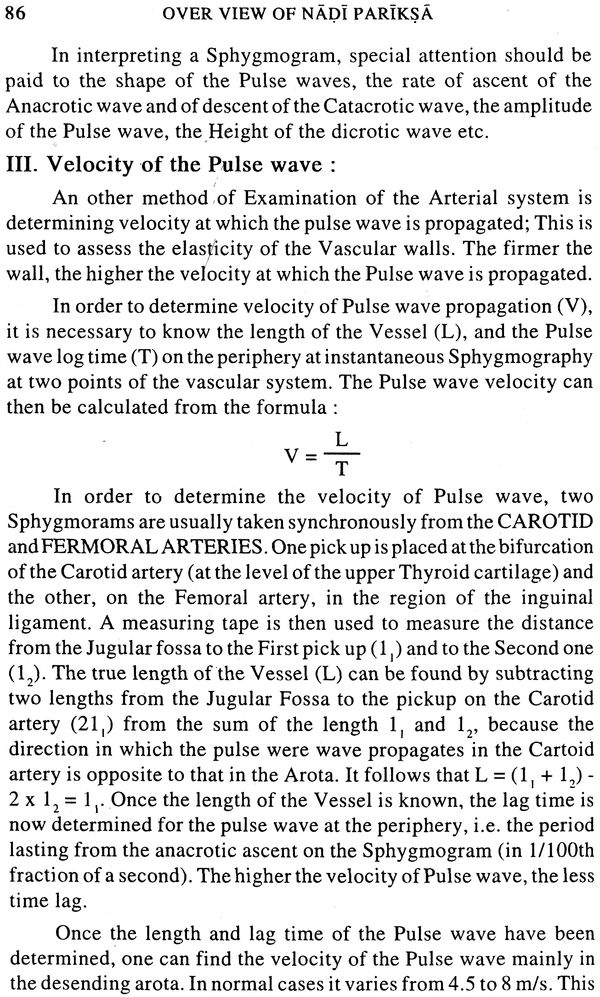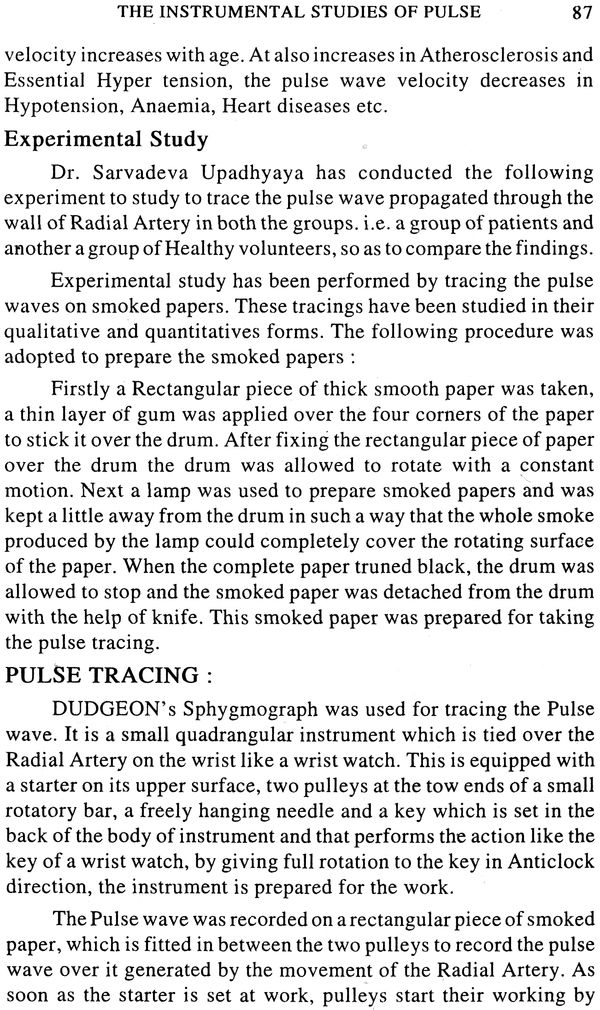 ---
We Also Recommend