Pahari and Other Tribal Dialects of Jammu (Set of 2 Volumes)
$12500

$125.00
Tax included.
Shipping
calculated at checkout.
---
---
Book Specification
| | |
| --- | --- |
| Item Code: | AZF320 |
| Author: | P.K. KAUL |
| Publisher: | EASTERN BOOK LINKERS |
| Language: | ENGLISH |
| ISBN: | 9788178541006 |
| Pages: | 891 |
| Cover: | HARDCOVER |
| Other Details | 10.00x7.50 inches |
| Weight | 2.00 kg |
Book Description
About The Book
Himalayan languages, dialects and folk culture, including those of Jammu's mountainous region, Occupy an important place in the cultural identities of Jammu region are numerous and varied. Many travellers researchers and scholars, in the last one and a half century, have noted and commented upon some of the dialects spoken in Jammu hill region, but further research needs to be carried on.
About The Author
Dr. P.K. Kaul, born at Bhadarwäh in J&K, is a research Scholar of repute, having to his credit some 35 years of research experience, in diverse fields of regional study. Being a science graduate in Physics, Chemistry, Geology and Bio-Science, and Science teacher in Secondary Schools in earlier part of his professional career, he has developed a logical approach in dealing with the topics of his study. He later worked in various state colleges, and retired as a Professor of Hindi from Govt. Women's College Gandhi Nagar, Jammu. Presently he is working as Principal Investigator of specified and unspecified Pahari dialects of Jammu, a University Grants Commission Project.
Preface
This research Monograph pertaining to a U.G.C. project on "Classified and Unclassified Pahari and other tribal dialects of Jammu, was a bit difficult one, in the light of available time, prevailing terroristic conditions in the region of study, its difficult geographical terrain, singularity of the Project staff and other available resources at my disposal. Inspite of all this notable progress has been achieved to survey and study the linguistic strata of the region.
The study has been presented in two volumes. The 2nd or Reference Volume as it is titled consists of various linguistic works on which I could lay my hands upon, and which already stand published at various times, including those written by me in various magazines or journals. These are now available at one place, in this volume, for the benefit of readers and researchers. The Ist volume comprises of a critical study and short account, of all the available dialects and languages of the region, as mentioned in the contents.
**Contents and Sample Pages**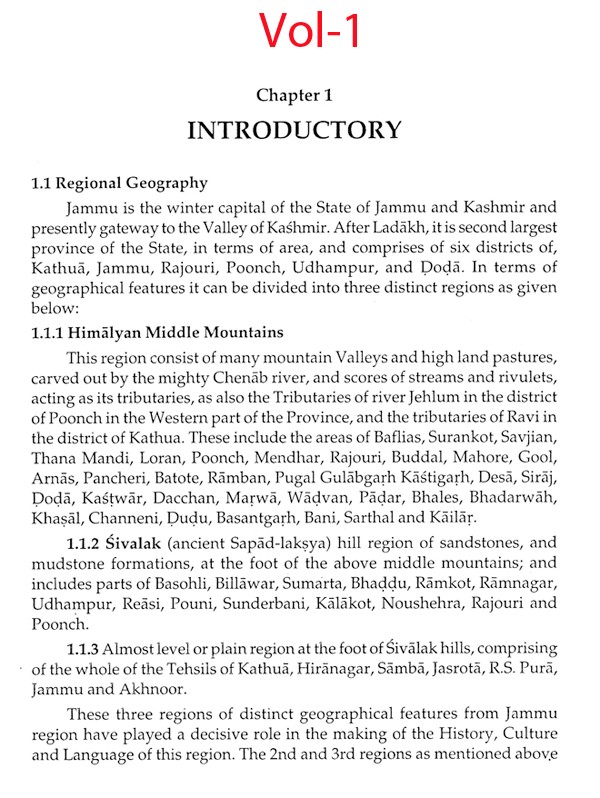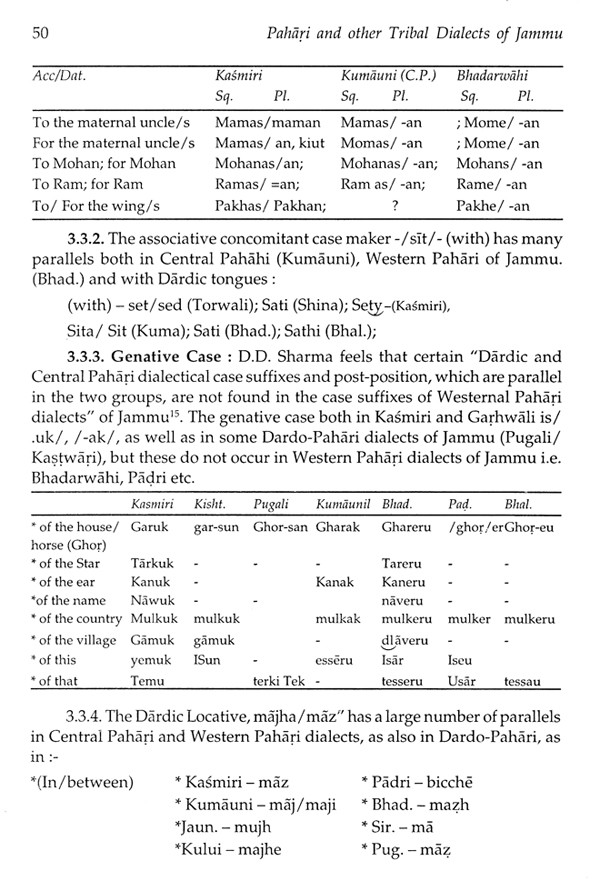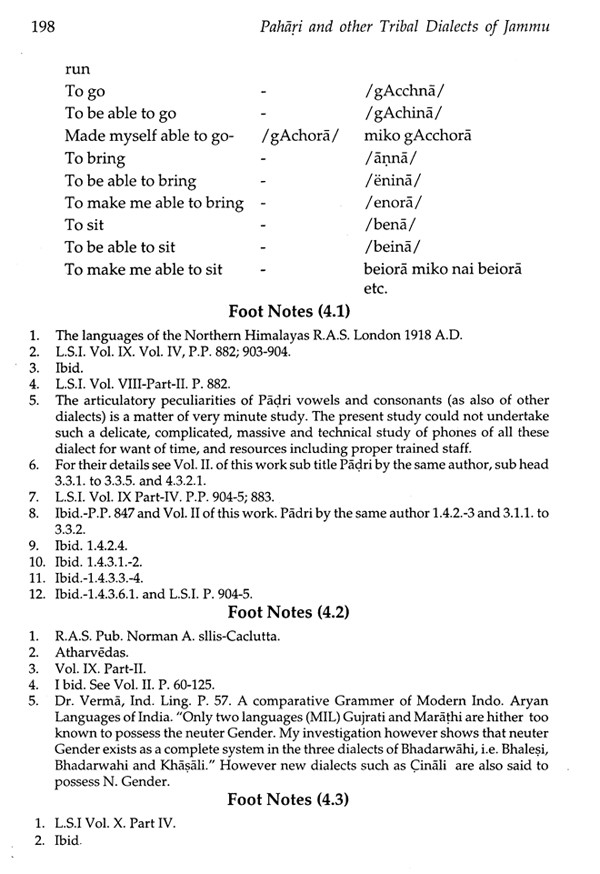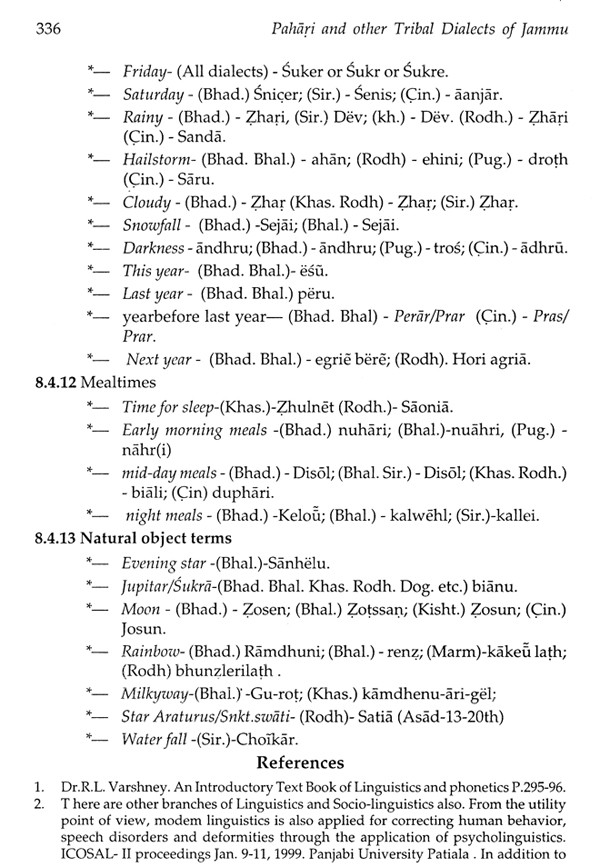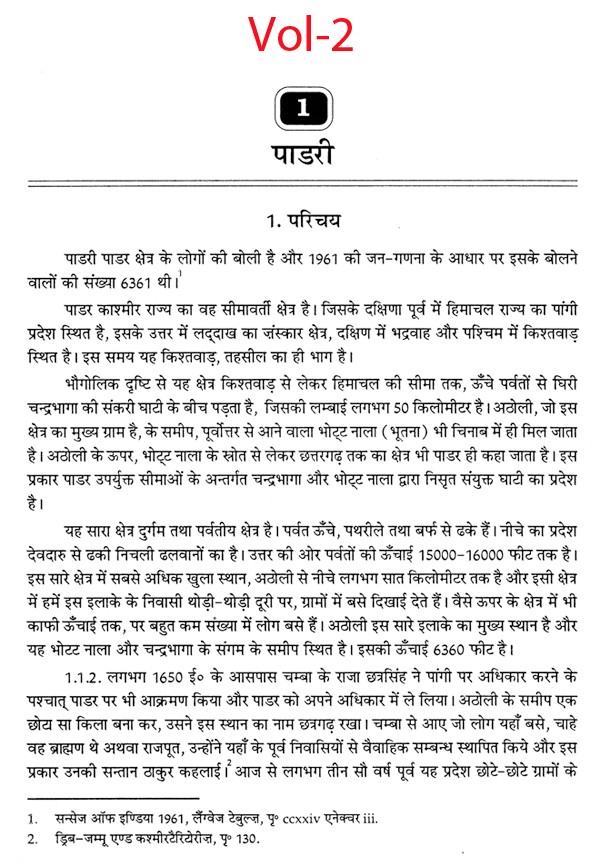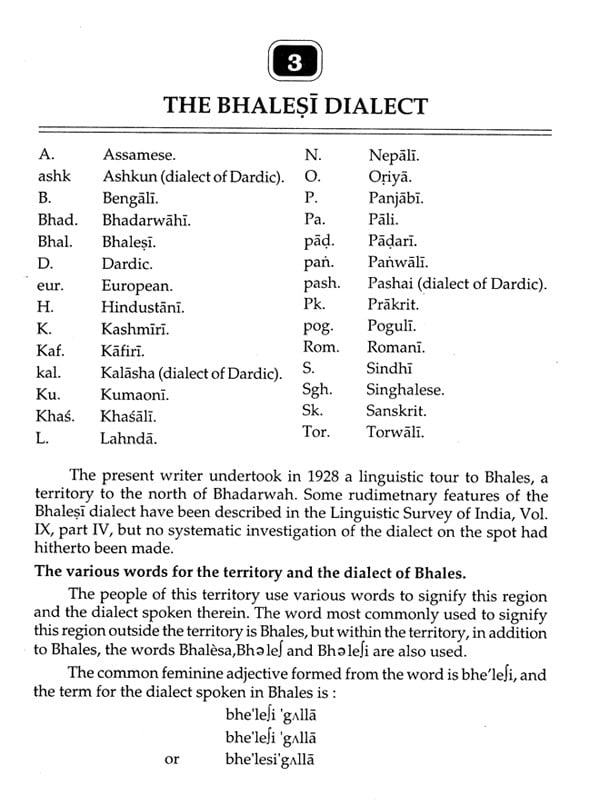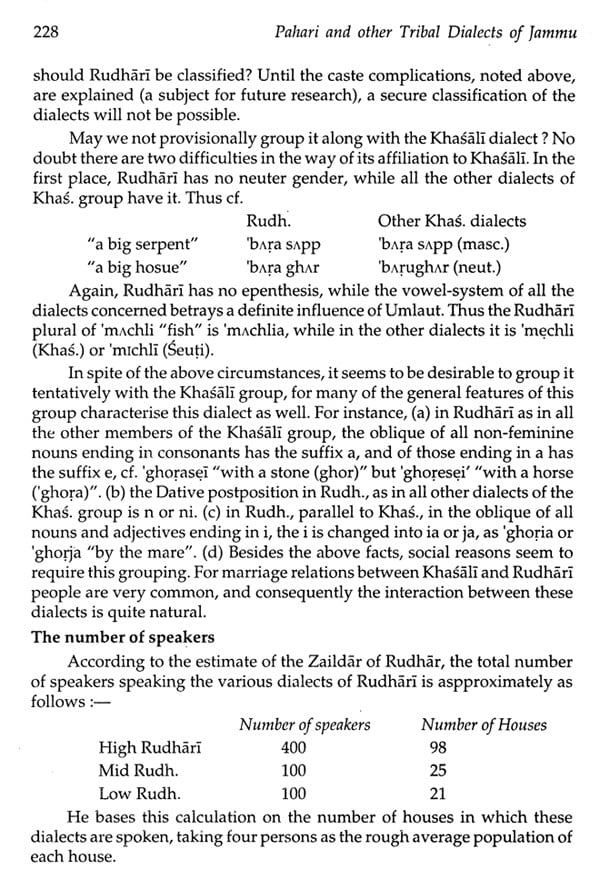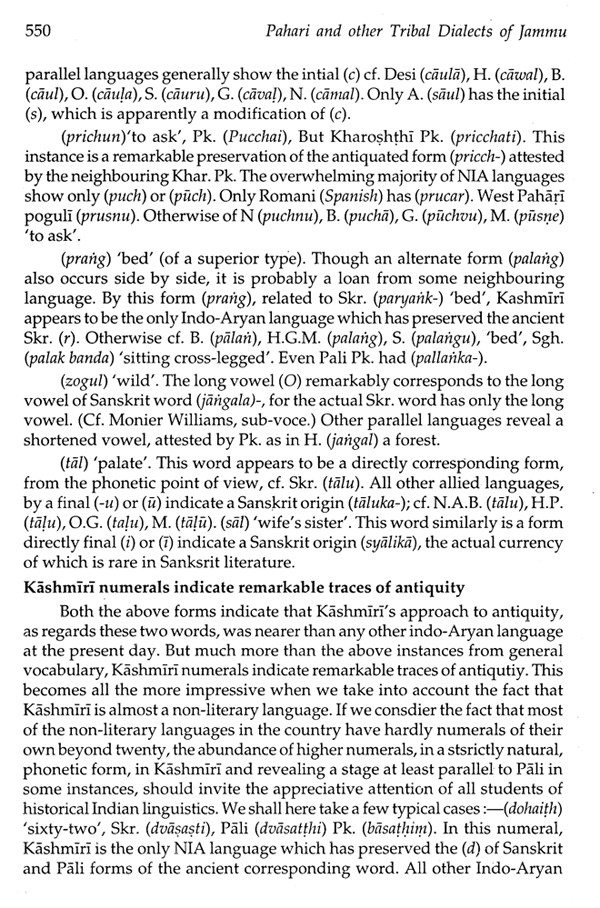 ---
We Also Recommend