Painting & Photography- At the Jaipur Court
$14100

$141.00
Tax included.
Shipping
calculated at checkout.
---
---
Book Specification
Book Description
About the Book
From its very Inception in 1727, Jaipur Tas drawn upon the arts to carve a niche for Tself. This book tells the story of the visual arts in Jaipur over a period of more than two centuries, highlighting the dual roles of its rulers as patrons who commissioned works from their own court artists, and as collectors who acquired works from elsewhere. In the special case of Maharaja Sawai Ram Singh II, it also encompasses the creation of art, as he was an accomplished amateur photographer.
The story begins with paintings from the 18th century, from the period of the founder Maharaja Sawal Jal Singh II, up to that of Maharaja Sawai Pratap Singh, under whose reign painting in particular flourished. It then captures the excitement of the late 19th century when the camera competed with but also complemented the artist's brush under Maharaja Sawai Ram Singh II. The story concludes with images from the eventful years leading to Indian Independence and its aftermath overseen by Maharaja Sawai Macho Singh II and Maharaja Sawai Man Singh II, bringing us up to the mid-20th century.
This volume is the fourth in a new series of publications illustrating the collections of the Maharaja Sawai Man Singh II Museum, City Palace, Jaipur. It accompanies a new gallery dedicated to painting and photography that opened in 2015, showcasing a selection of two hundred paintings and photographs. Specially commissioned chapters on painting and photography in Jaipur expand on the scope of the exhibition and draw together the latest research on the collection.
Other books in the series are: Festivals at the Jaipur Court, by Vibhuti Sachdev; Arms & Armour at the Jaipur Court, by Robert Elgood; and Textiles & Garments at the Jaipur Court, by Rahul Jain.
About the Authors Giles Tillotson is Consultant Director (Research, Publications & Exhibitions) at the Maharaja Sawai Man Singh II Museum, Jaipur. He is the author of numerous books on Indian history, architecture and landscape. Mrinalini Venkateswaran is Projects Head, Ela Archiving Services, New Delhi. She has written extensively on the history of photography in India and is the author of a book for children on Indian monuments.

Sonika Soni is Researcher at Eka Archiving Services, New Delhi and a practicing artist.

Pankaj Sharma is Senior Curator at the Maharaja Sawai Man Singh II Museum, Jaipur. Shefalika Awasthi is Curator at the Maharaja Sawai Man Singh II Museum, Jaipur.

Pramod Kumar KG is Managing Director, Eka Archiving Services, New Delhi. His previous writing includes a book on royal Indian portrait photography.

**Contents and Sample Pages**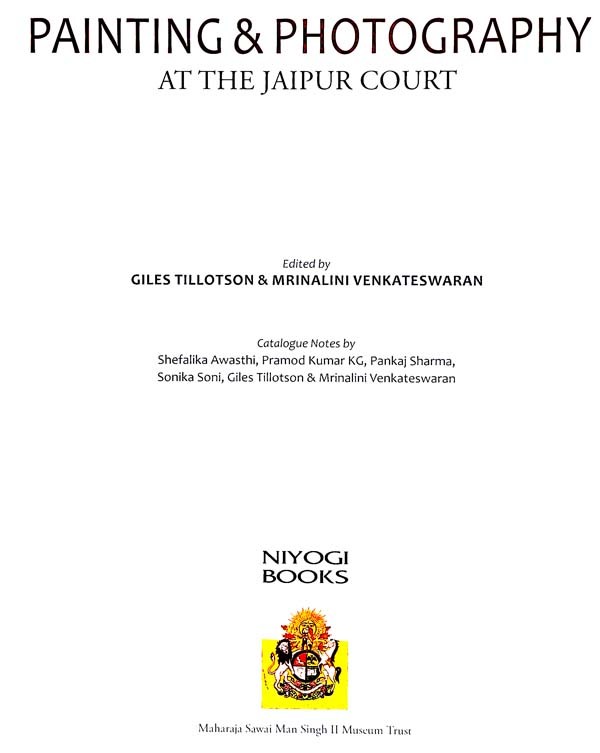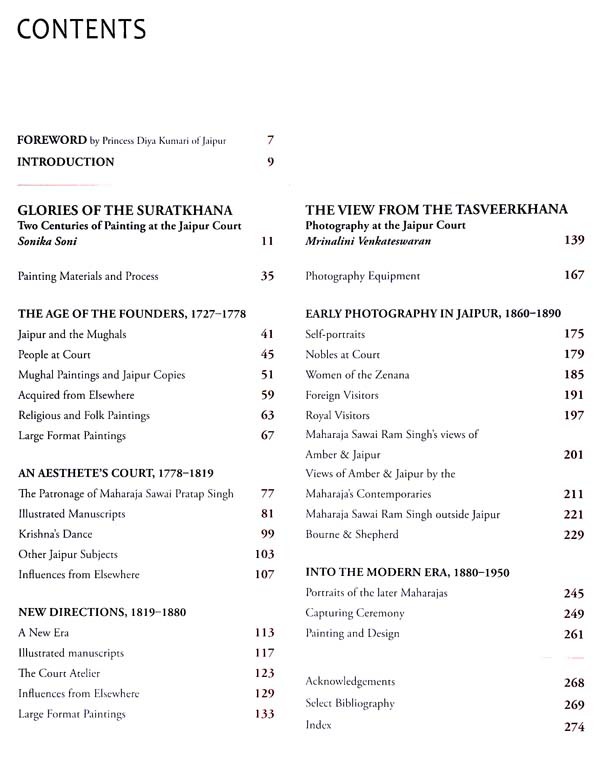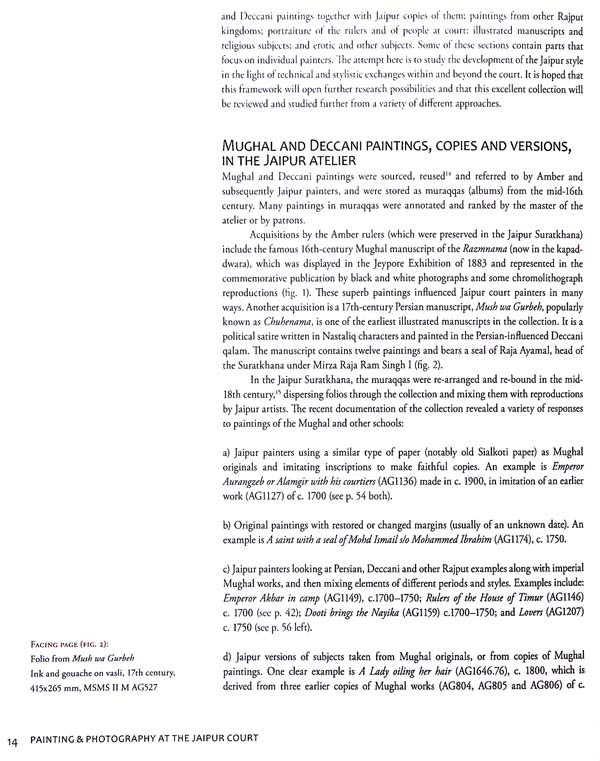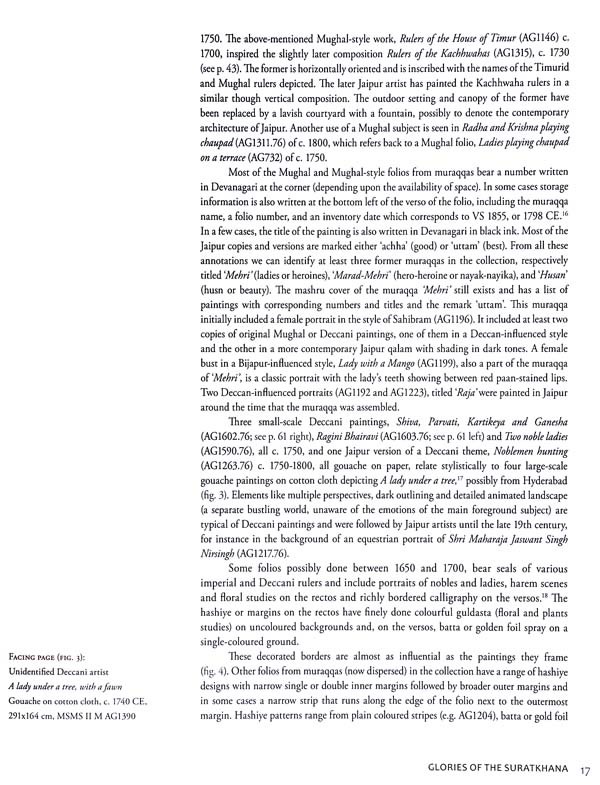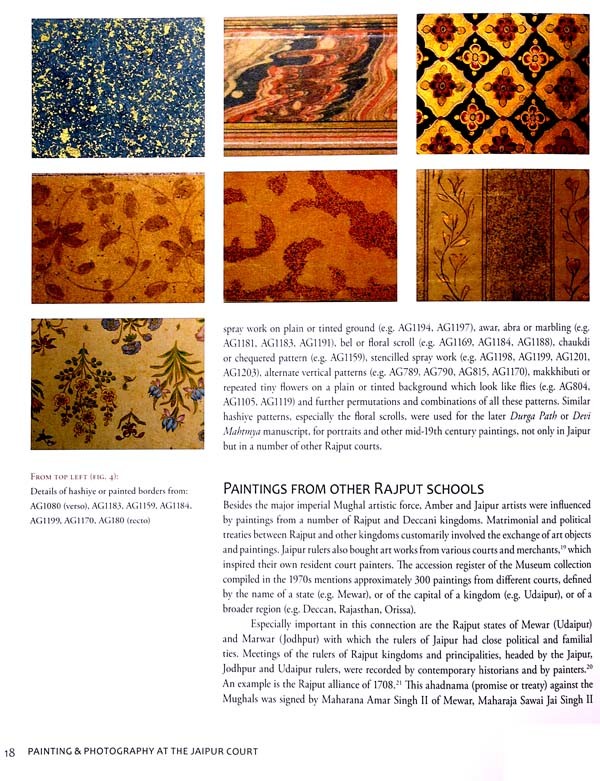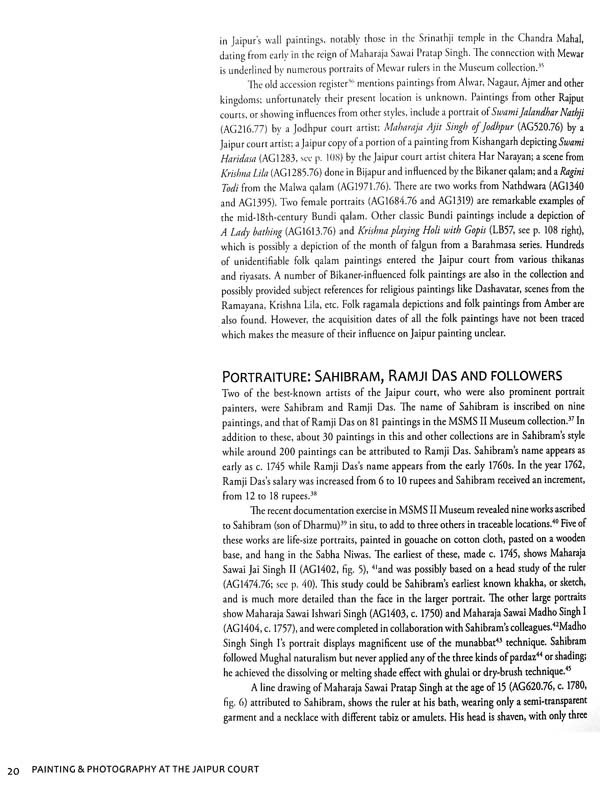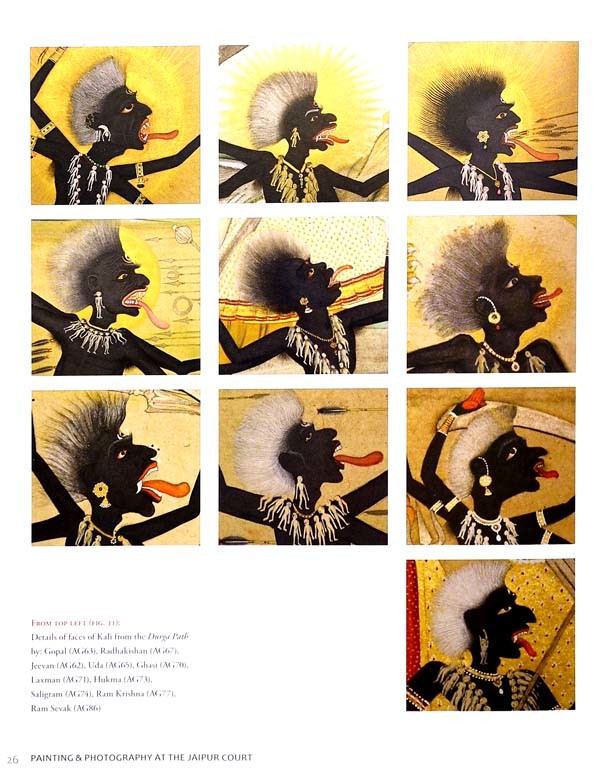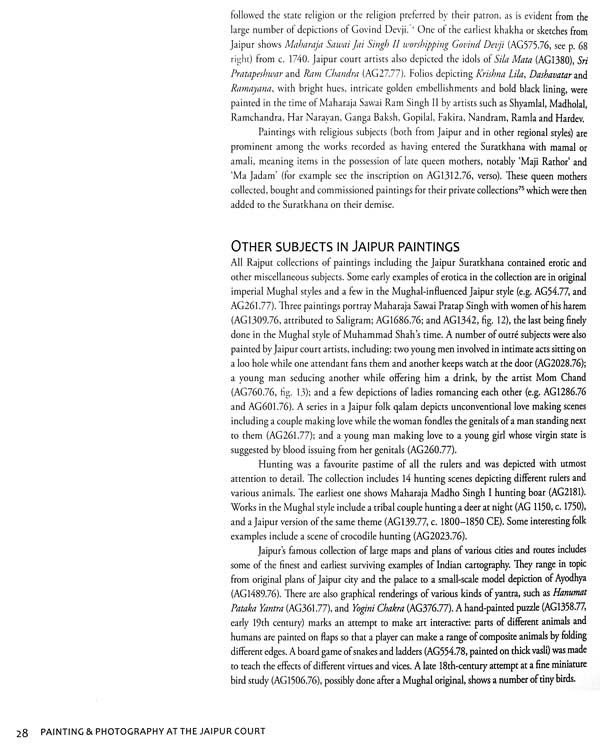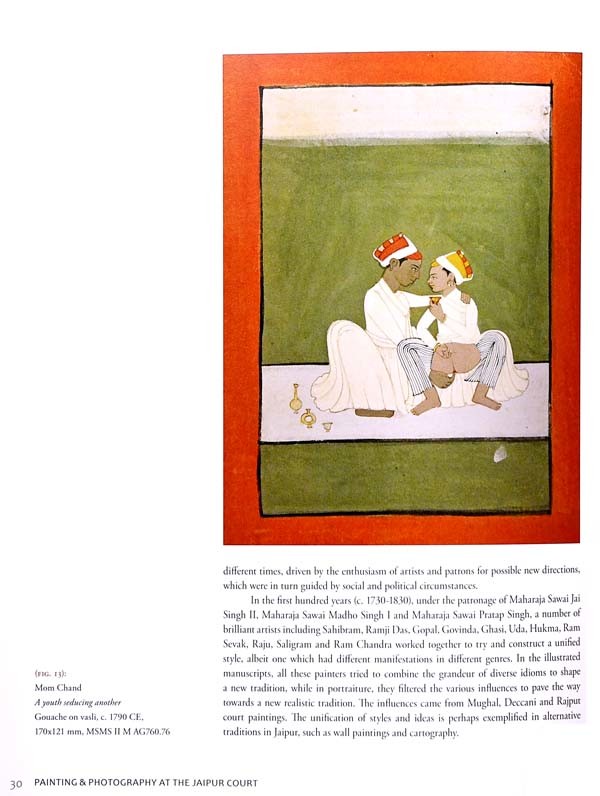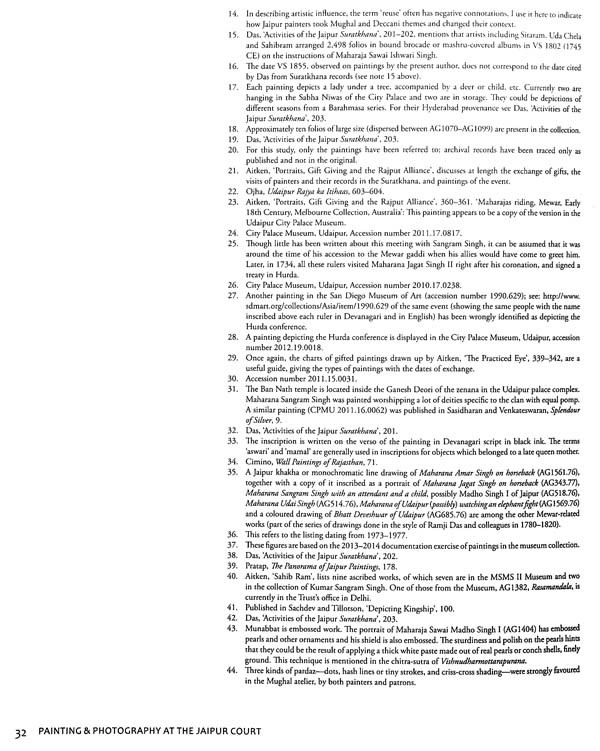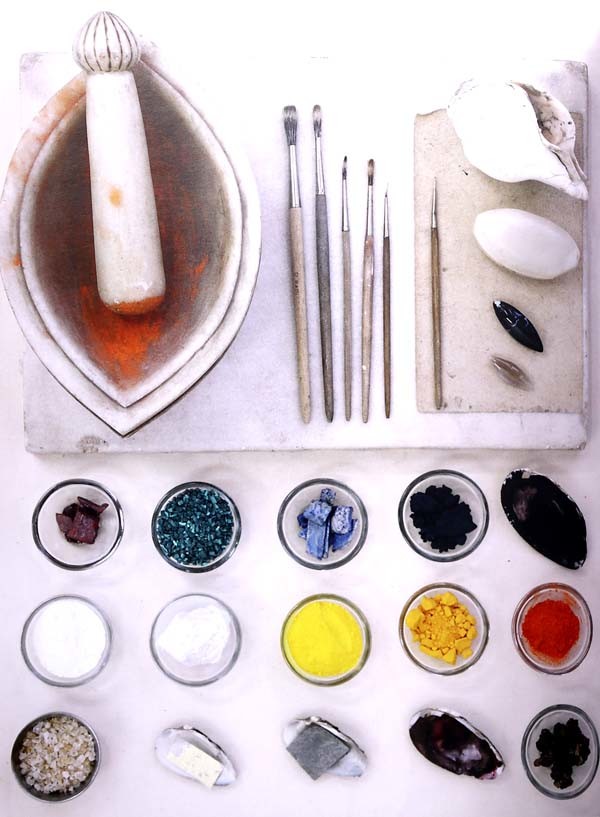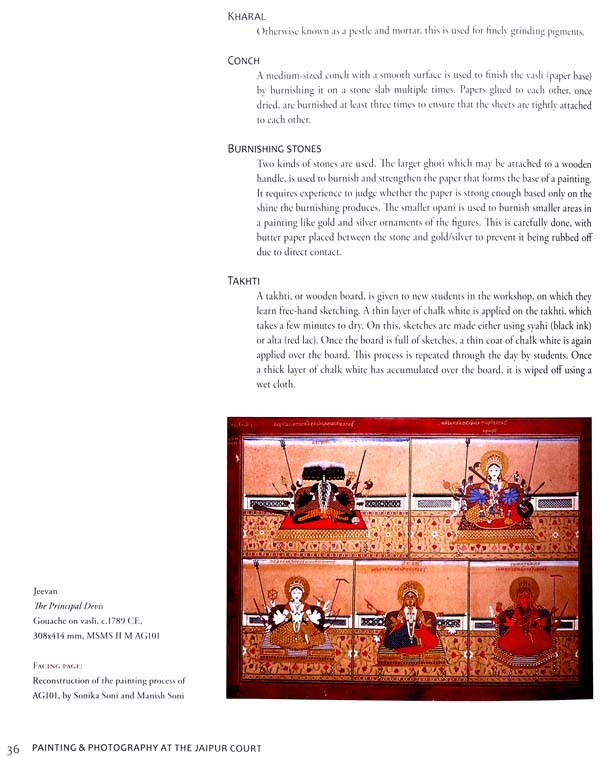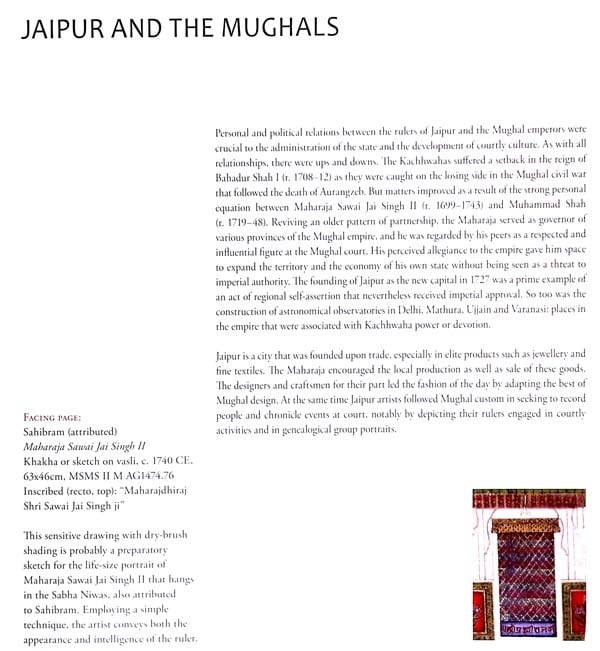 ---
We Also Recommend