Palaeolithic Age: Pre- Historic Art and Archaeology of South Asia (Set of Two Volumes)
$14320

$143.20
Tax included.
Shipping
calculated at checkout.
---
---
Book Specification
Book Description
ABOUT THE BOOK
The book "Palaeolithic Age" is the first book on Prehistoric Art and Archaeology of South Asia. The book of this series is on Mesolith Neolithic and third book is Early Bronze and Iron Ages in South Asia.
This volume Palaeolithic Age covers the sites of South Asia. Lower Palaeolithic Age begins in South Asia around 2 million years ago. Oldest tools are pebble tools from Riwat in Soan area. Early Acheulian or Abbe villian begins in Karnataka (Hunsgi) around 1.5 million years ago and advance Acheulian continues upto 15 million years ago at Patpara in Son Valley. New dates of Hunsgi Acheulian ranges between 1.3 to 1.2 million years. ago Middle Acheulian begin around .8 million years ago. Advance Acheulian starts around 3 million years ago. Acheulian-Mousterian at Patpara starts around 15 to 1 million years ago. Middle Palaeolithic begins around .15 million years ago and continues till 40000 years ago. Upper Palaeolithic begin around 40000 years ago and continued upto 10000 years ago.
The book deals with Pleistocene stratigraphy of middle Narmada Valley. Papers on Homo-erectus of Hathnora and other human fossils from Narmada are interesting.
The book also deals with compara tive studies of lower Palaeolithic cul tures of India and South-East Asia. There is a brief account of Bhimbetka and excavation done by Shanti Pappu at Attirampakkam, and other Acheu lian site in Tamil Nadu. P. Rajendra's paper is on Homo erectus skull from Odoi in Tamil Nadu. The book also deals with Middle Palaeolithic and Upper Palaeolithic of South Asia. This book is encyclopaedia of Palaeolithic Archaeology of South Asia.
ABOUT THE AUTHOR
Deo Prakash Sharma (born on 20 July 1952) did his MA in Andent History, Culture and Archaeology from Allahabad University He cons nued his field work and participated in various excavations at Pangotaria, Mansar, Narmada Valley, Bhimbetka, Chopani, Mands, Mehgara, Koldilwa Mahadaha, Stingsverpur and Bhar dwaj Ashram, Bendes thus, he did extensive exploration in district of Fatehpur, Pratapgarh, Allahabad, all in U.P. and Buddhani area of Madhya Pradesh. Another significant contribo tion of author is the discovery of Menander 1 (Posthumous) Brahmi inscription from Reh. During 1983-84, he was awarded Common wealth scholarship and he meritoriously qualified MA (Archaeology) with specialization in Palaeolithic and Mesolithic from institute of Archaeo logy, London. He participated in the excavation at Sussex (UK) and Pincenvent (France).
In 1985, he joined as Dy. Keeper, at National Museum, New Delhi. In 1993, he was promoted as keeper, Education, in National Museum. AL present he is the head of Harappan collection, National Museum, New Delhi.
Madhuri Sharma (born 14 July 1954) did her M.A. in Ancient History from Nagpur University. She passed Post-Graduate diploma in Museology. She did some research work on Application of Statistics in Prehistoric Archaeology in Deccan College, Poona. She participated in excavations and International Seminar at Hong Kong University and she has published two books and sixty research papers. Her impotant publication is Early Buddhist Metal Images of South Asia. At present she is engaged as senior fellow in research project on early metal images in Museums of U.P.
Sanjib Kumar Singh is working as Dy. Keeper, National Museum, New Delhi. His three books have been published.
PREFACE
During 1983-84 when I was doing my Post graduate studies course (M.A. Archaeology) with Papen of helistoric Archaeology of the World, South East Asia, South Asia, Anthropology, problems in Anthropology and Archaeology at the institute of Archaeology, now under University College of London University: Professor lan Glover, Dr. Mark Newcomer, Dr. Barbara Bander, Lise Mart and Dr. Imili Moss taught me Prehistoric and New Archaeology. During my stay here, I read a book on Palaeolithic Age written by John Wymber and after coming back to India 1 wrote my first book "Man in Palacolidic Age" published by the National Museum, New Delhi. The recent publication on Prehistory Age edited by G.C. Pande and published by 1.C.P.R., New Delhi. Other publications edited by Dr. K. Paddaya and Dr. Ravi Korisettar and both published by the ICHR, New Delhi and a very recently published book "South Asian Prehistory" written by Dr. D. P. Agarwal and book on Prehistory by Shanti Pappu became the model of my present work and the publications inspired me to write this book on "Palaeolithic Age".
My earlier Fourteen publications on Harappan and Prehistoric Archaeology are already in the hands of the readers. The present book "Art and Archaeology of South Asia" in three volumes a point work of the author and other contributors. The first volume on the Palaeolithic Age is a joint work of D.P. Sharma, Sanjib Kumar Singh and Madhuri Sharma. The other contributors of the volume are V. N. Misra, K.AR. Kennedy, Arun Sonakia, R.C. Bednarik, D.R. Raju, P.C. Venkatasubbaiah, Giriraj Kumar, Shanti Pappu and Pancholi, P. Rajendran, and A. R. Sankayan.
The first chapter is on Prehistoric South Asia. According to V.N. Misra "Human Colonization in South Asia encompasses a span of at least two million years. The Prehistoric period is divided into Stone, Bronze and Iron Ages". In the Stone Age lower Palaeolithic period begins around 2 million years BP. at Riwat in Soan Valley in Pakistan. The Acheulian period begins around 1.4 million years B.P. and continues upto 15 million years BP. The new dates from the early Acheulian sites of Hung are going back to 1.3 to 1.2 million years B.P. The Lower Palaeolithic tool assemblages comprises mostly chopper chopping tools, polyhedrons, spheroids, discoids, hand axes and cleavers later on, scrapers, denticulates and notches, discovered from the upper Acheulian deposits shows the transitional stage.
Middle Palaeolithic or Mousterian begins at Patpara (Son) around 15 million B.P. In Europe middle palaeolithic (Mousterian) begins around 3 million years B.P. In India middle Palaeolithic continued till 40000 B.P. Several TL. dates of Mousterian deposit from Didwana range from 150,000 to 10000 B.P. The Middle Palaeolithic tools are made on flakes and blades and these comprise scrapers, notches, points and borers. They mostly used Levollois technology for the preparation of tools and this technology first appeared during the upper Acheulian Age.
The Upper Palaeolithic Age begins in South Asia around 40000 B.P. and ends upto 10000 B.P. The artifacts of upper Palaeolithic age are End Scrapers, Blades and Burins. The Mobile and rock art begins during this age.
**Contents and Sample Pages**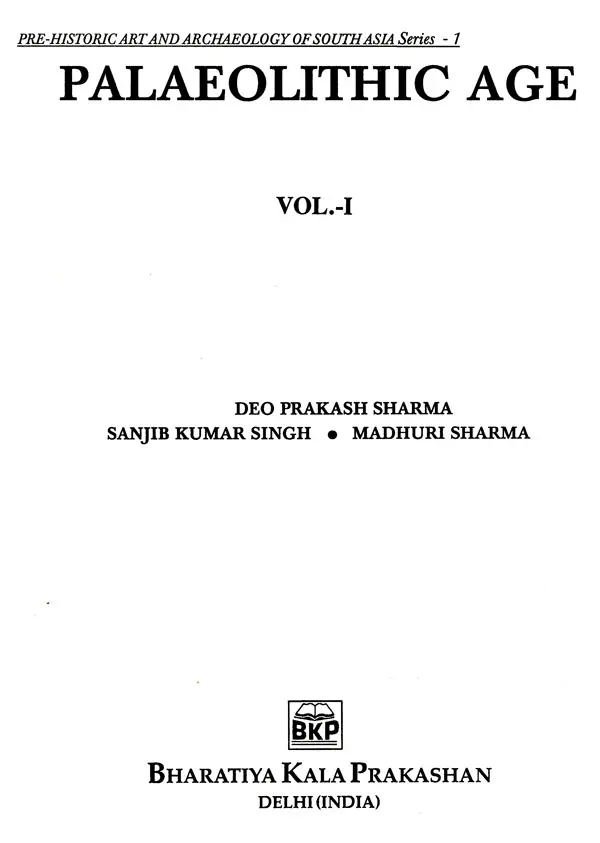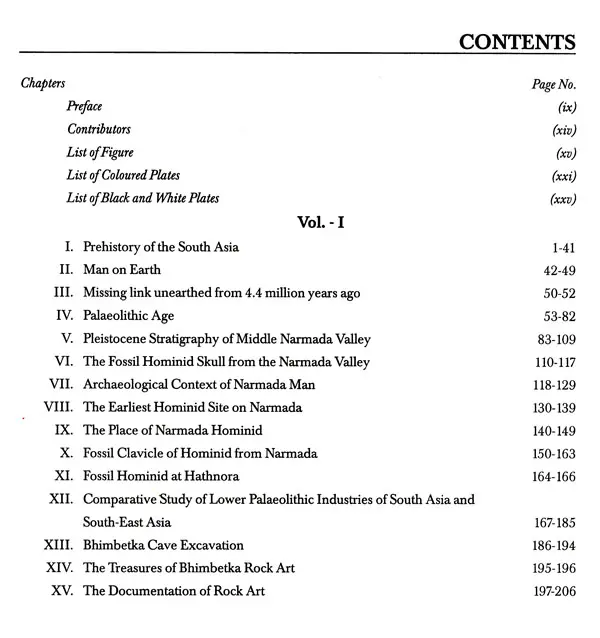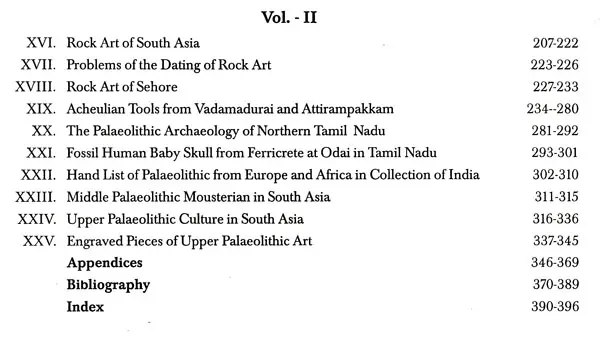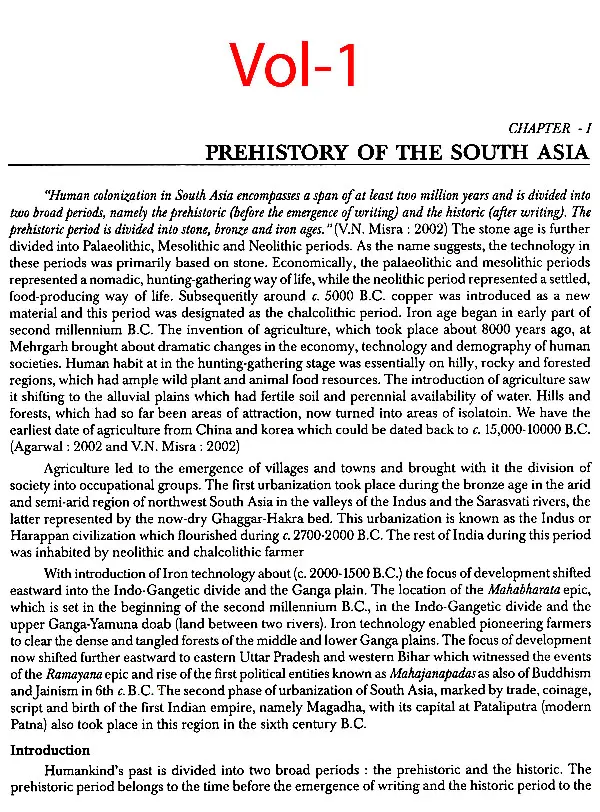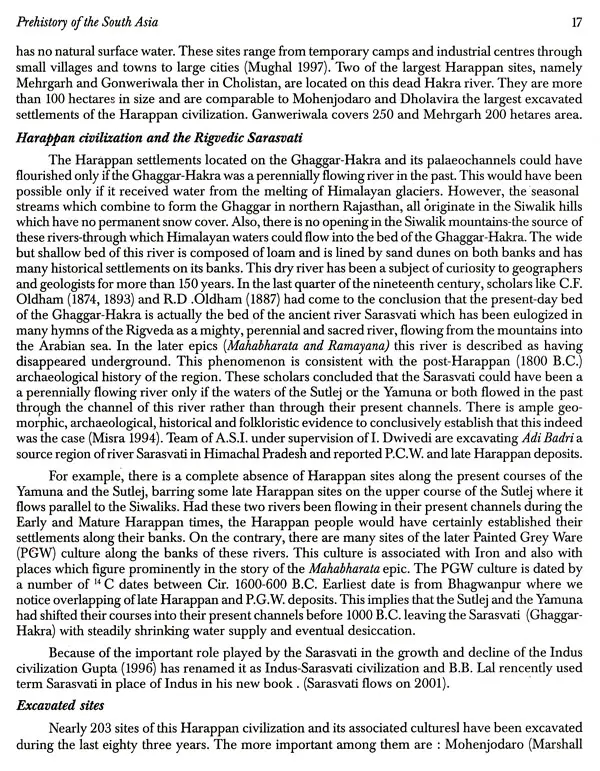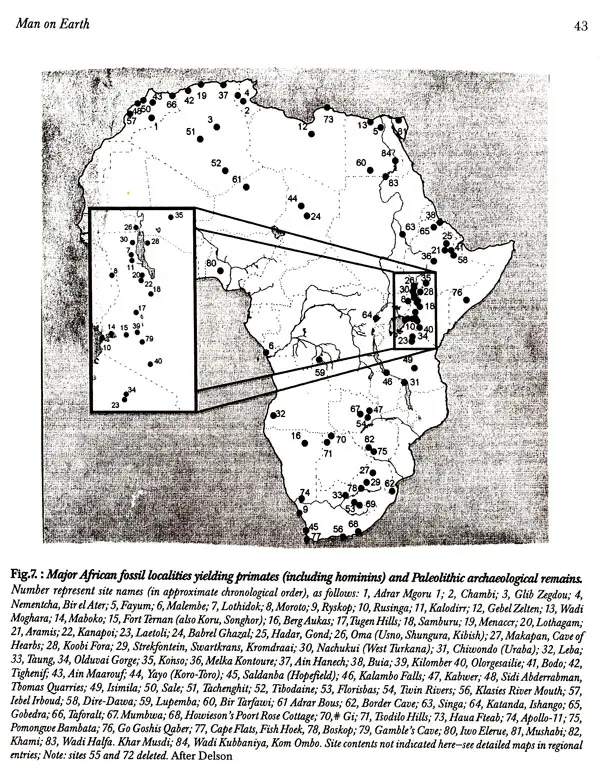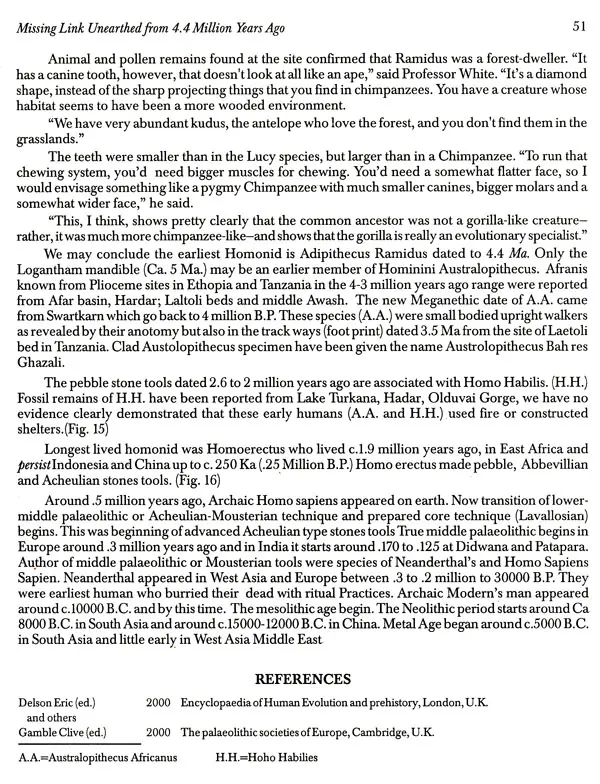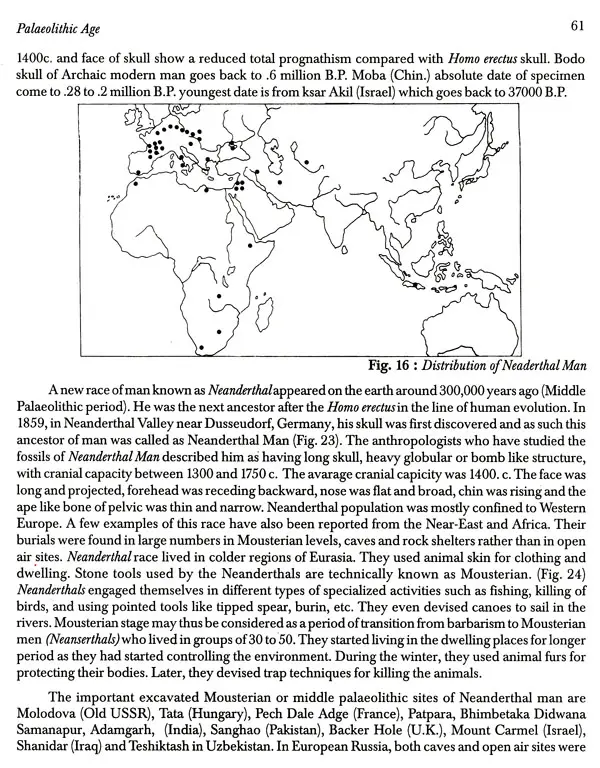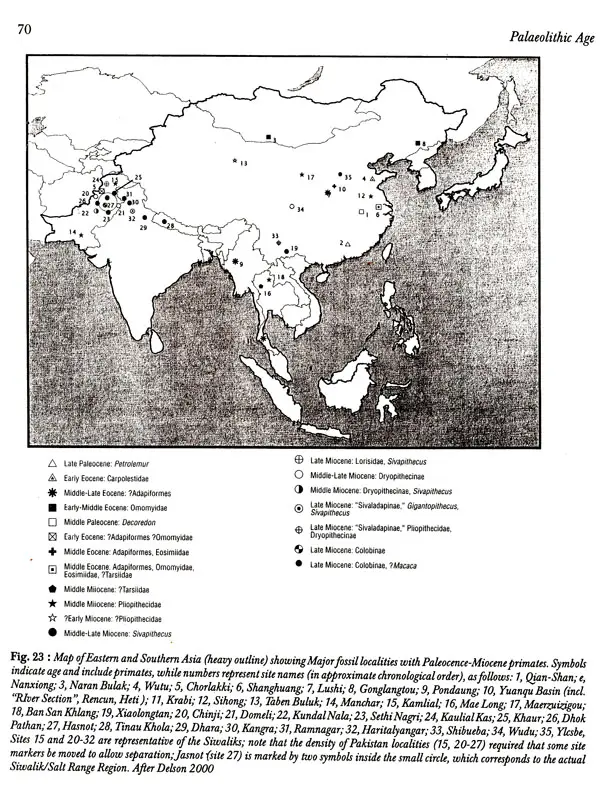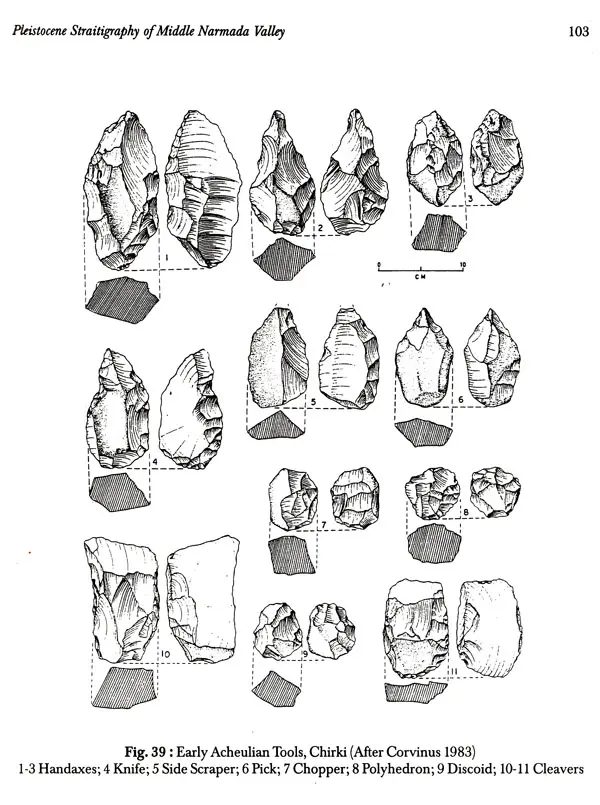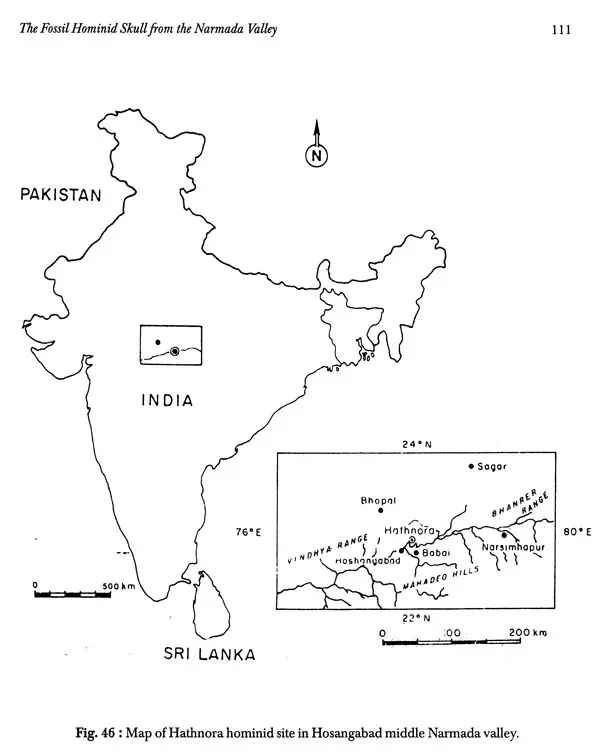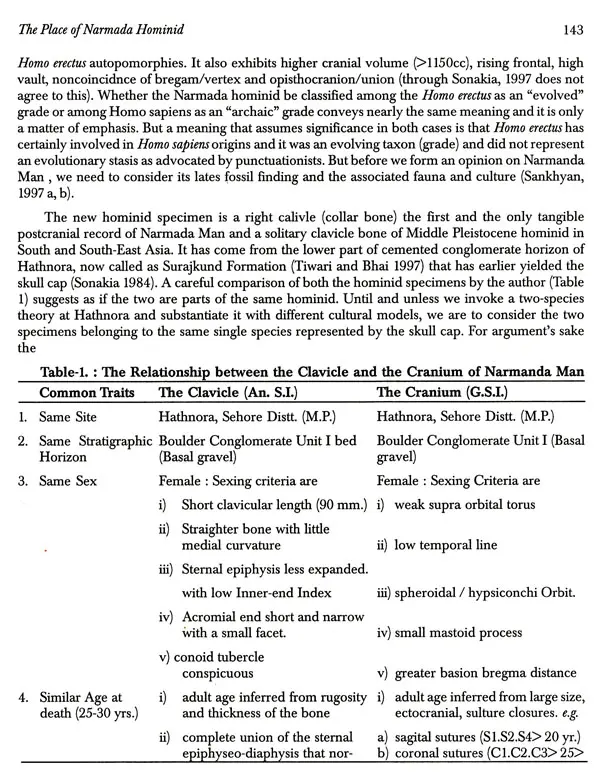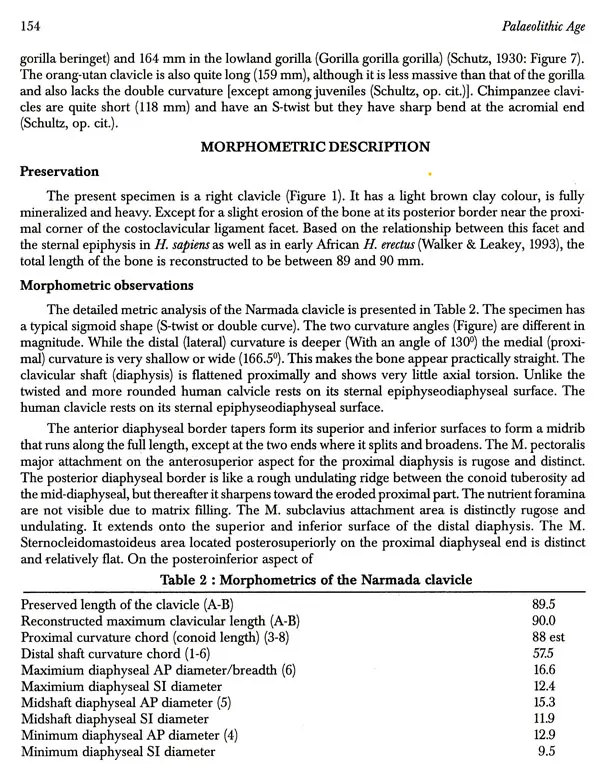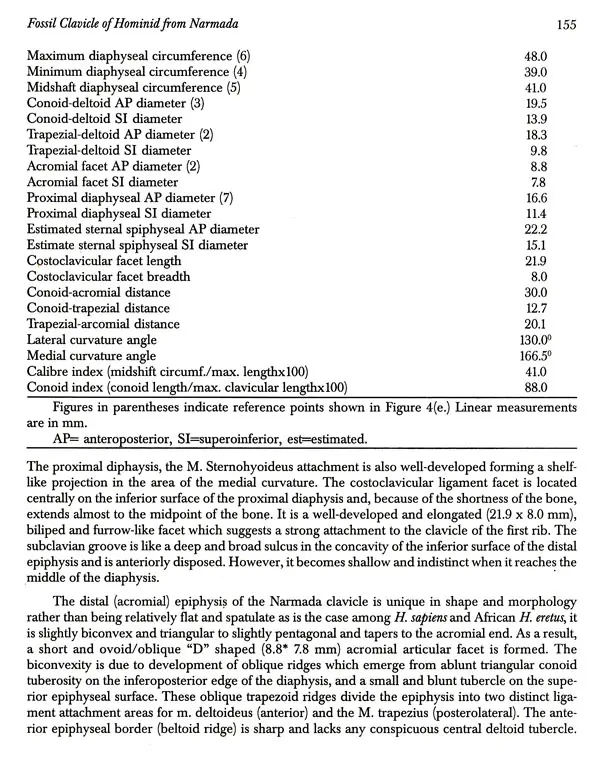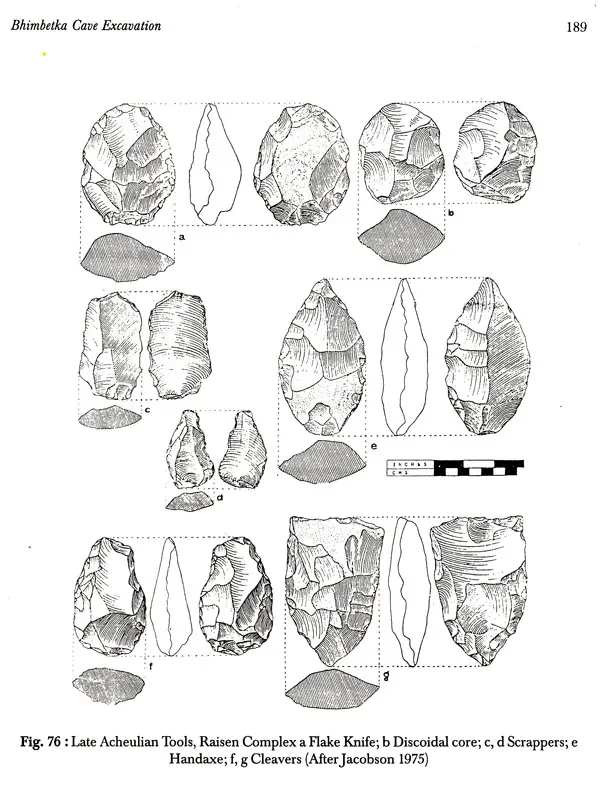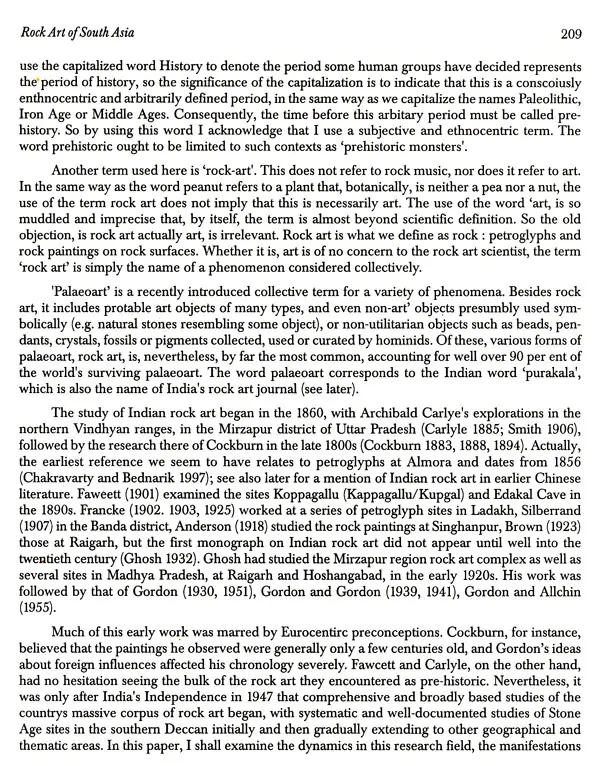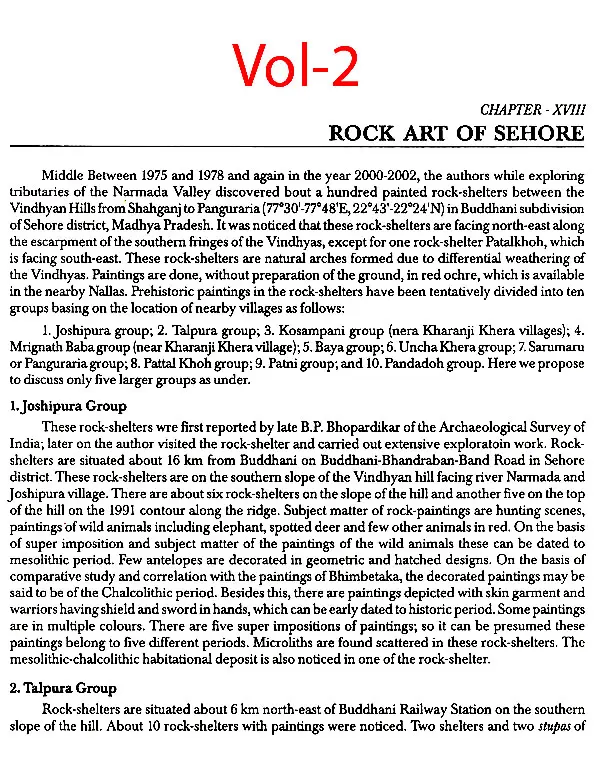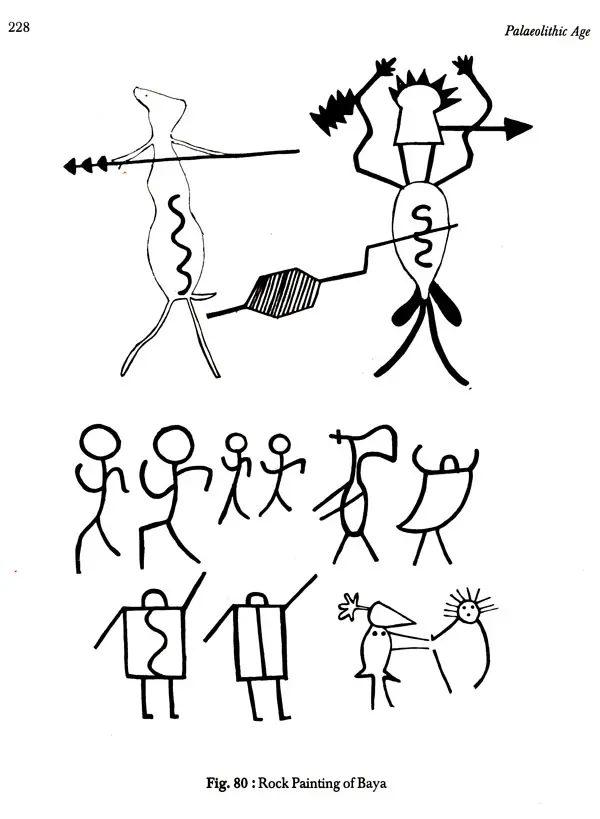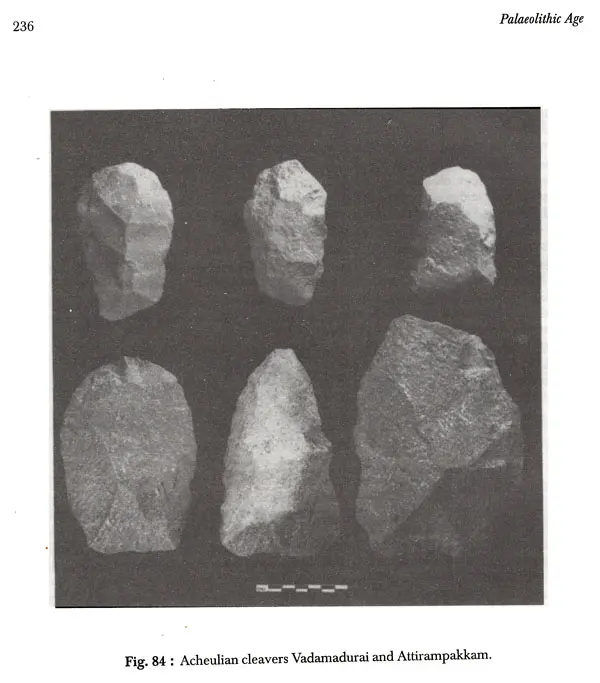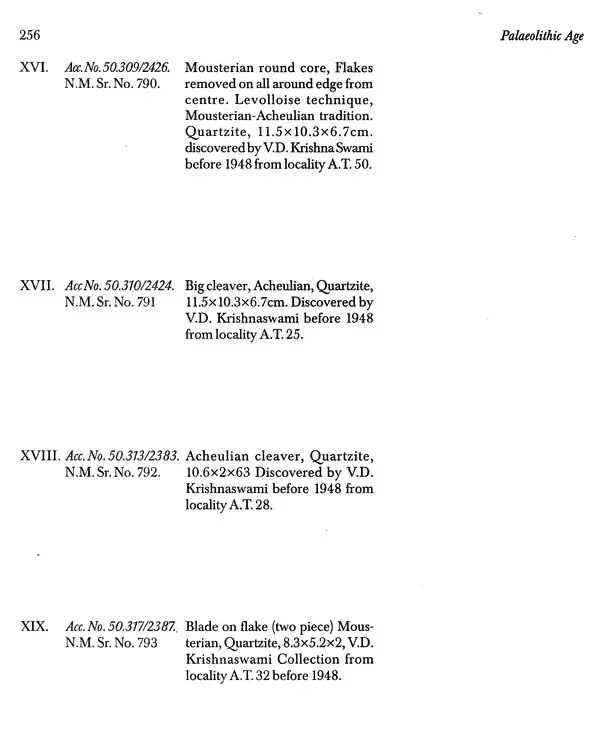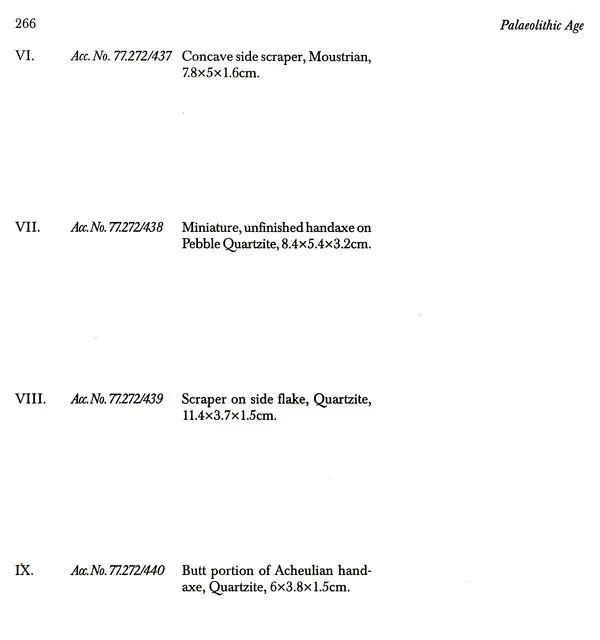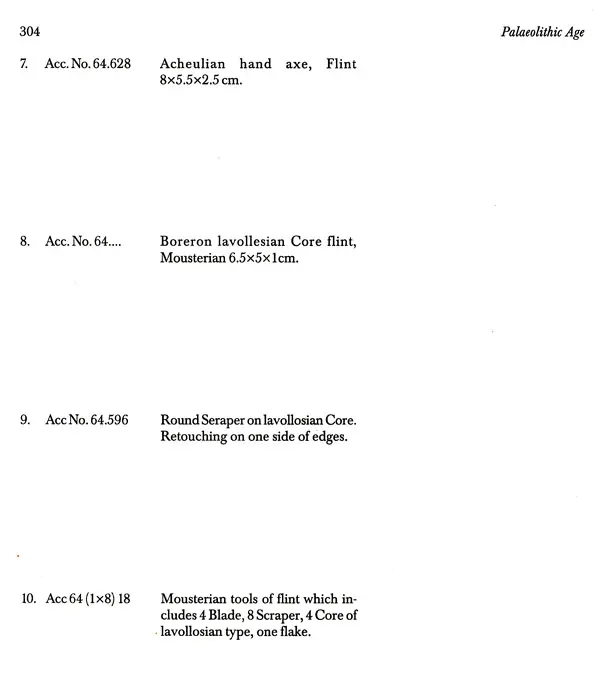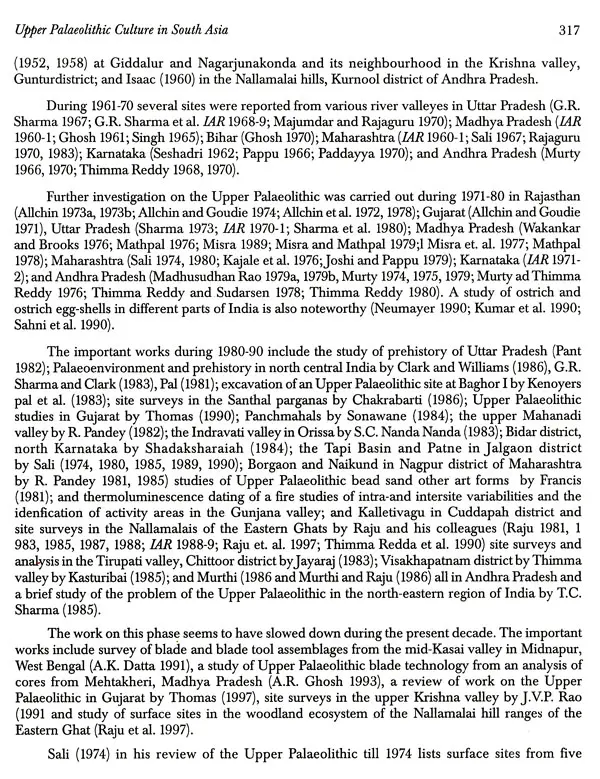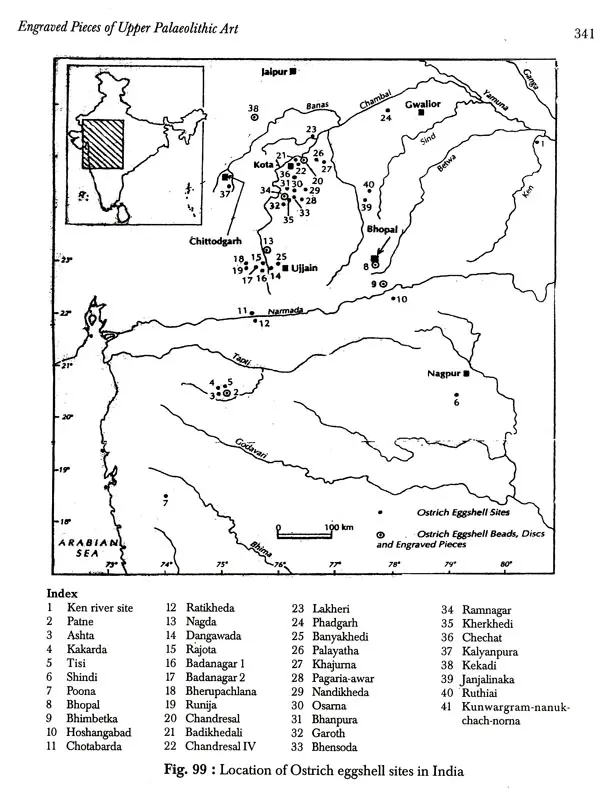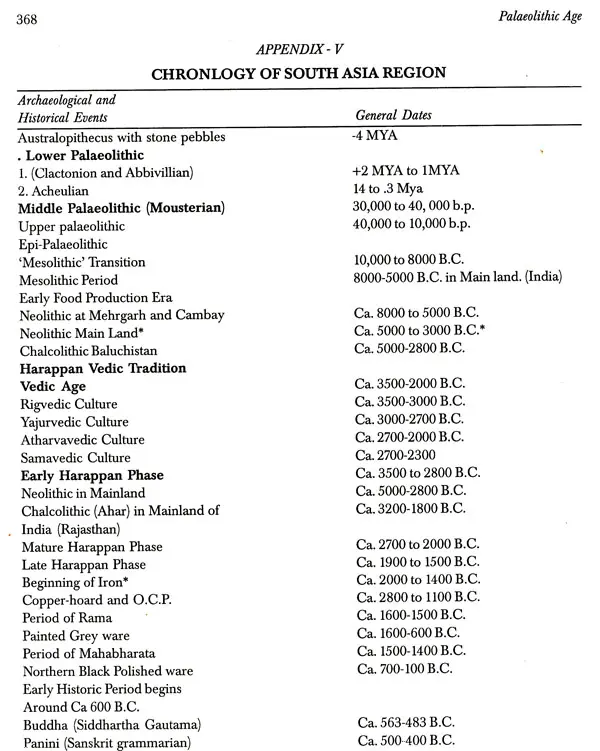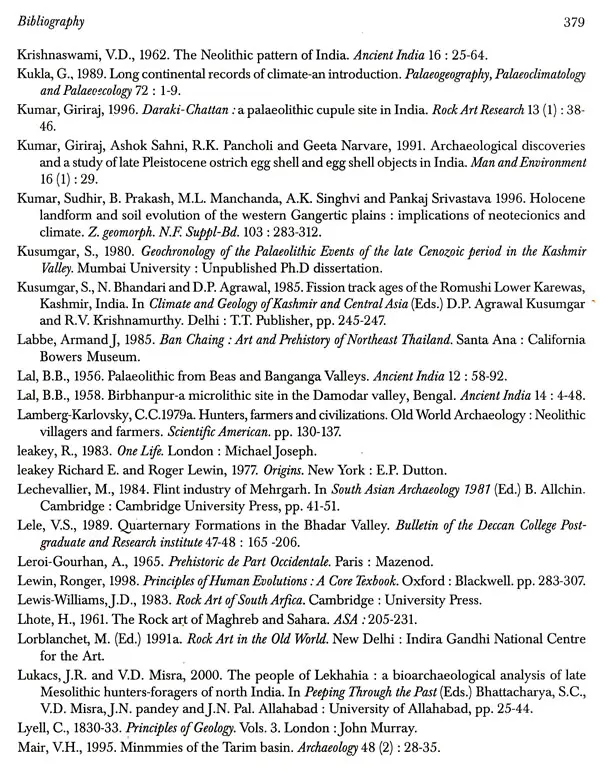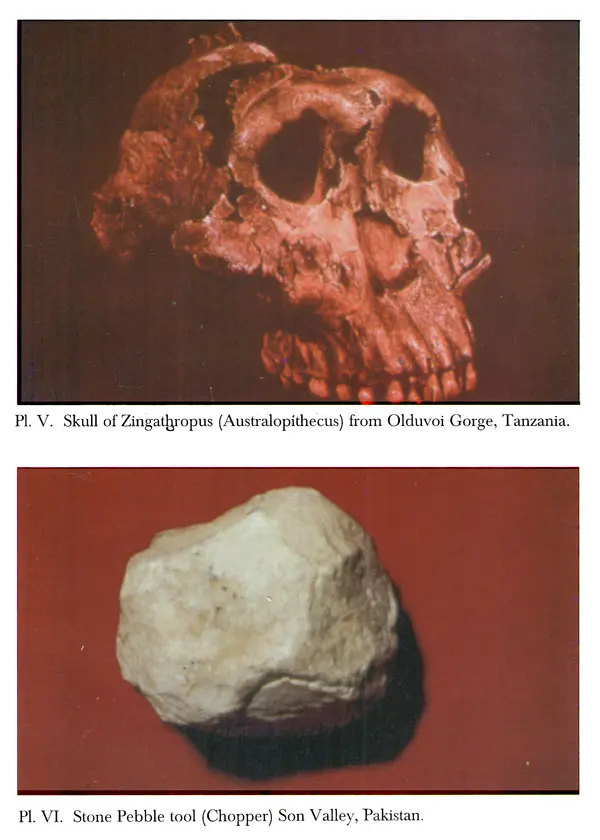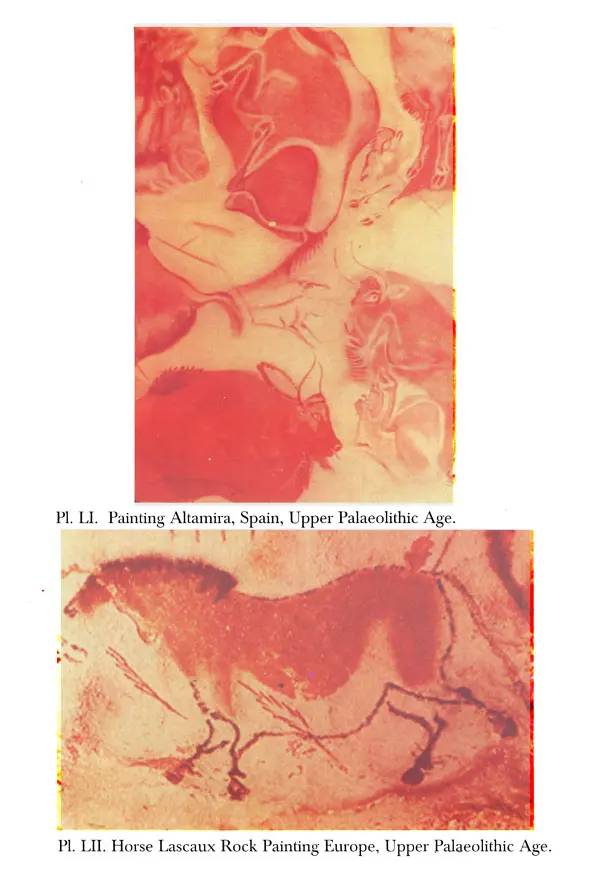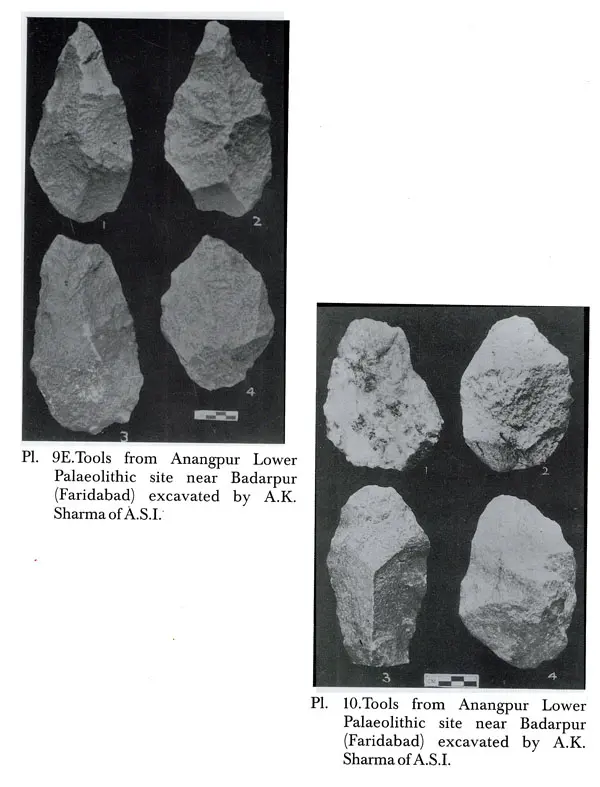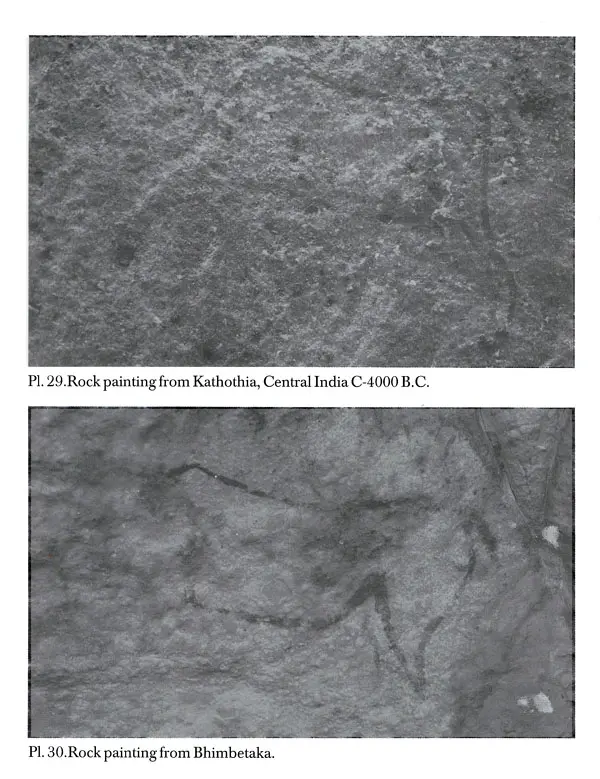 ---
We Also Recommend