Path of Dhamma (Selected Gathas) (Text, Transliteration and Translation)
$1600

$16.00
Tax included.
Shipping
calculated at checkout.
---
---
Book Specification
Book Description
Preface
The foundation of the Buddhist tradition is laid on the three main textual compendium viz:- Vinayapitaka, Suttapitaka and Abhidhammapitaka collectively called Tipitaka in Pali (Sanskrit Tripitaka).
Pali happens to be an ancient Aryan Languages. In fact Pali and Prakrit could be taken as sister languages of Sanskrit. All these three languages are repositories of terrestrial and celestial knowledge. Any service rendered towards them in like service rendered for the benefit of the mankind.
Keeping this in mind Rashtriya Sanskrit Sansthan has taken up the project for the cause of development of Pall and Prakrit along with Sanskrit. Rashtriya Sanskrit Sansthan intends to publish the entire Tipitaka along with Sanskrit rendering. For this project Junior and Senior Research Fellows have been appointed at the Centre for Pall Studies at Lucknow Campus and the Head Quarter at Delhi.
In 2009, during the International Pali Conference a booklet dealing with thirty-five Gathas of Dhammapada with Hindi and English rendering was published by Rashtriya Sanskrit Sansthan. Owing to the wide-spread appreciation and demand of the book Rashtriya Sanskrit Sansthan has decided to publish the book with some more Gathas.
Dhammapada is the gist of the sermons delivered by the Shakyamuni Buddha. Of the fifteen books of the Khuddakanikaya (which is the part of the Suttapitaka Dhammapada enjoys great reverence.
Etymologically the word Dhammapada could be dichotomized into Dhamma and Pada. The word Dhamma is derived form the Sanskrit term 'Dharma' which along with other connotations generally refers to 'Sadachar' or the good conduct to be followed by wise people. 'Pada' refers to 'Marga' or Way or the divine words.
It is in the Dhammapada that the Buddha Vachana or the words of Buddha has been made simple, lucid and easily understandable. In the present publications seventeen more Gathas have been added with a hope that it would be more beneficial for the reader.
Sample Pages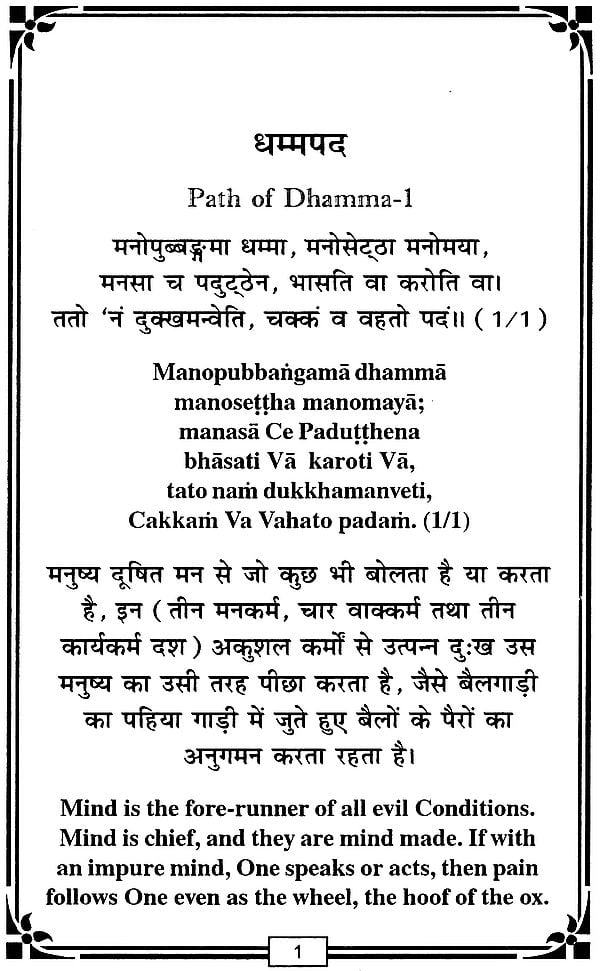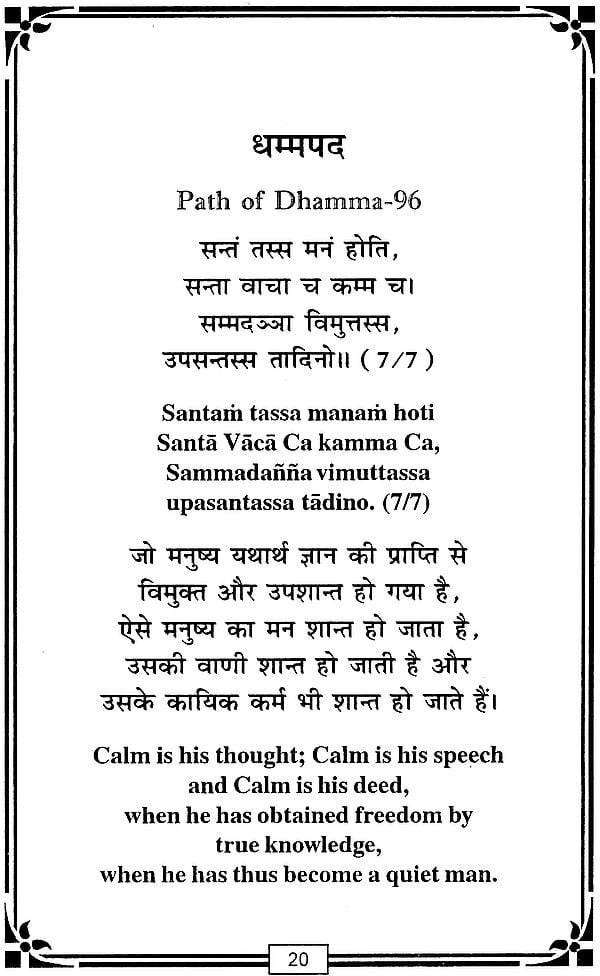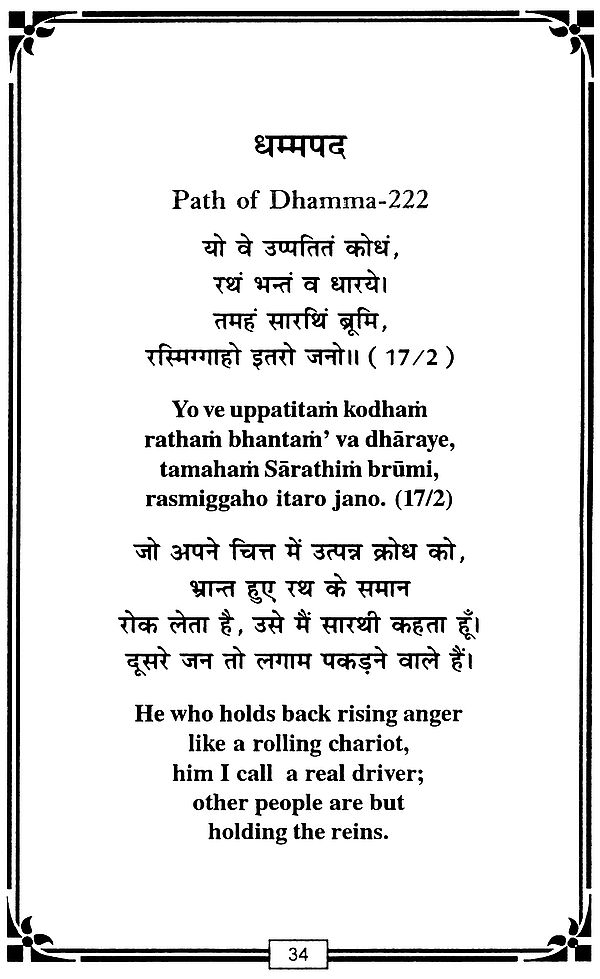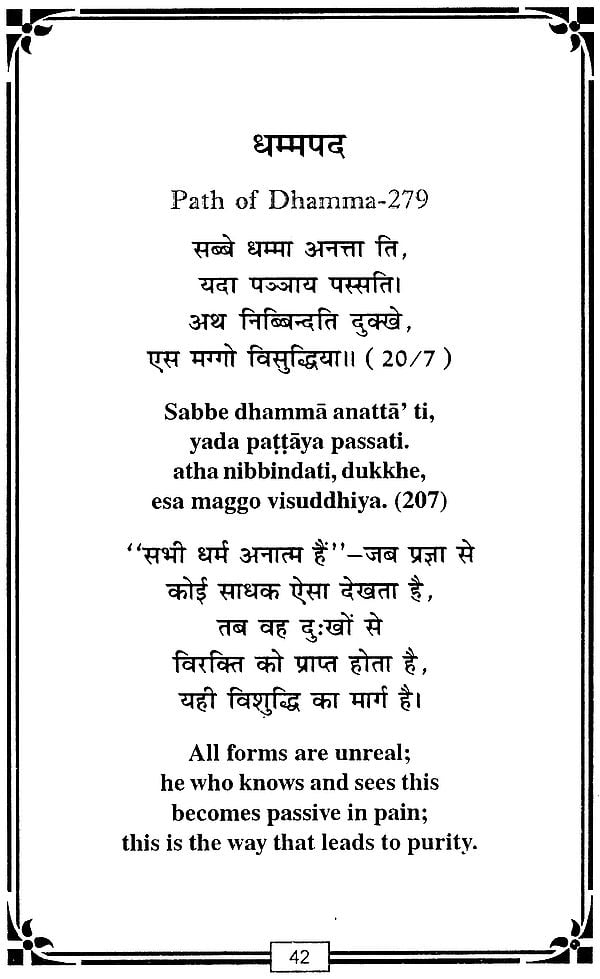 ---
We Also Recommend