Perception The Pratyaksa Khanda of The Tattvacintamani (Set of 2 Volumes)
$12500

$125.00
Tax included.
Shipping
calculated at checkout.
---
---
Book Specification
| | |
| --- | --- |
| Item Code: | AZF295 |
| Author: | V.P. Bhatta |
| Publisher: | Eastern Book Linkers |
| Language: | ENGLISH |
| Edition: | 2012 |
| ISBN: | 9788178542195 |
| Pages: | 840 |
| Cover: | HARDCOVER |
| Other Details | 10.00X6.50 inches |
| Weight | 2.04 kg |
Book Description
About The Book
The Navya-nvaya, which heralded a new era in the development of Logic in India, has brought out a revolutiontionary change in the outlook of the Nyaya philosophy. It has systematized all the Nyaya and the Vaisesika theories under the four heads, viz. perception (pratyaksa), inference (anumana), analogy (upamana) and word (sabda). The Thought Jewel of Reality (Tattvacintamani), which is composed by Gangesopadhyaya of Mithilä, deals with all the important aspects of Indian philosophy, logic and linguistics; and it sets a standard for the scholarly discussions in the post 12th century in India. The Thought Jewel of Reality recognized only first of the sixteen categories of the Nyayasystem, viz. means of valid knowledge (pramāņa) and brought all the other categories under the means of knowledge.
About the Author
Dr. V.P. Bhatta received his traditional degree of Vidya-väridhi from the Sampürṇānanda Sanskrit University, Banaras and also obtained the Ph.D. degree from U.C. Berkelcy, U.S.A. He has brought out four voluminous works:
i) Epistemology, Grammar; Logic and
ii) Bhāvanāviveka (Distinction of Activity);
iii) Śaktivada (Expressive power of words); and
iv) Vyutpattivada (Navya-nvaya Theory of verbal cognition).
Dr. Bhatta is presently working as the Director, Deccan College, Pune. Earlier, he served as the General Editor, Encyclopaedic Dictionary of Sanskrit on Historical Principales and brought out sixth, seventh, eighth and ninth volumes of the Encyclopaedia.
Preface
The Nyaya Śāstra, which constitutes one of the six systems of Indian Philosophy, has played a significant role in the development and analysis of philosophy, logic and epistemology in India. The Nyaya Sutra of Gautama, the foremost work in the Nyaya system, has dealt with the analysis of means of valid knowledge (Pramana), object of Knowledge (Prameya) and other principles of Philosophy, logic and epistemology. However, the advent of the Navya-nyaya has brought a revolutionary change in the outlook of the Nyaya philosophy. It has systematized all the Nyaya and Vaiseska concepts and brought them under the four heads, viz. i) perception (pratyakṣa), ii) inference (anumāna) iii), analogy (upamāna) and iv) word (sabda). Further, the Navya-nyaya has developed the most useful methodology of the analysis of arguments, and in the post Navya-nyaya period, all the Shastric texts and the later texts of rhetorics have adopted the Navya nyāya methodology in the analysis and presentation of arguments of principles. Thus, it is imperative that the students and the scholars of philosophy must become acquinted with the Navya-nyaya methodology of arguments to understand the intricacies of the principles of philosophy.
**Contents and Sample Pages**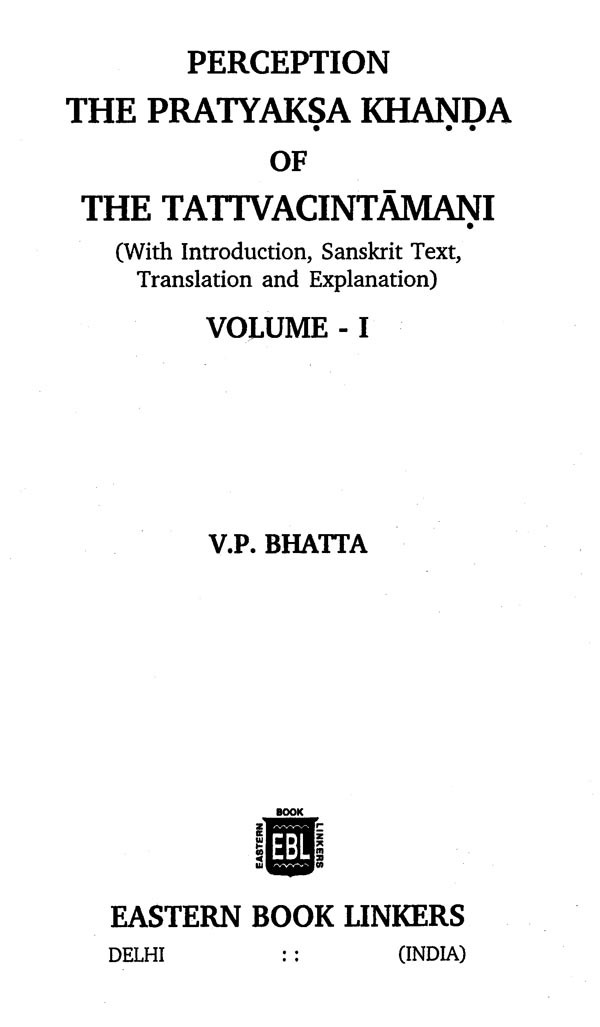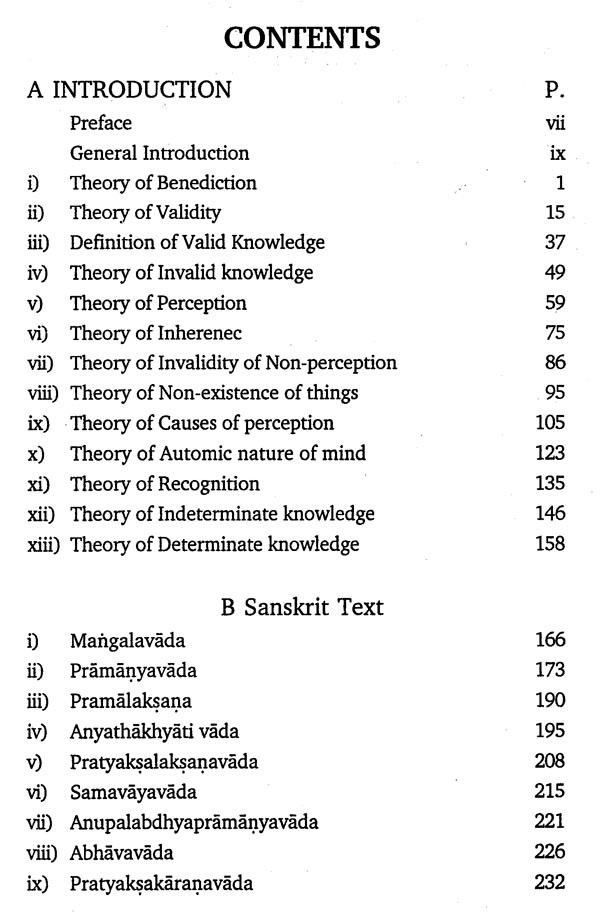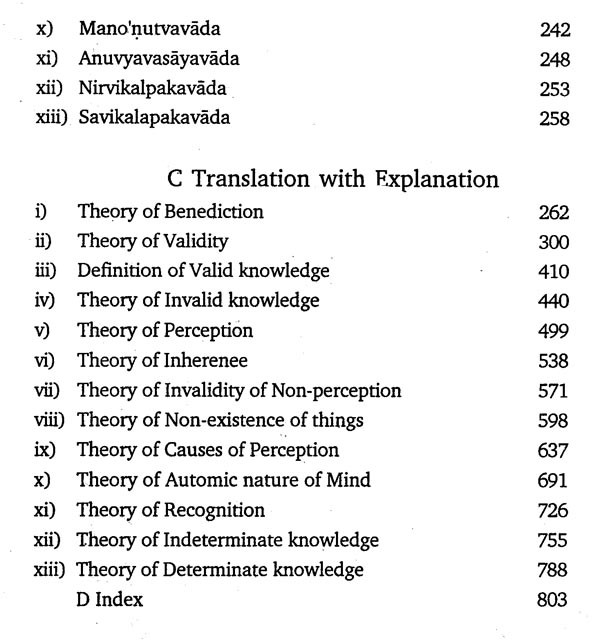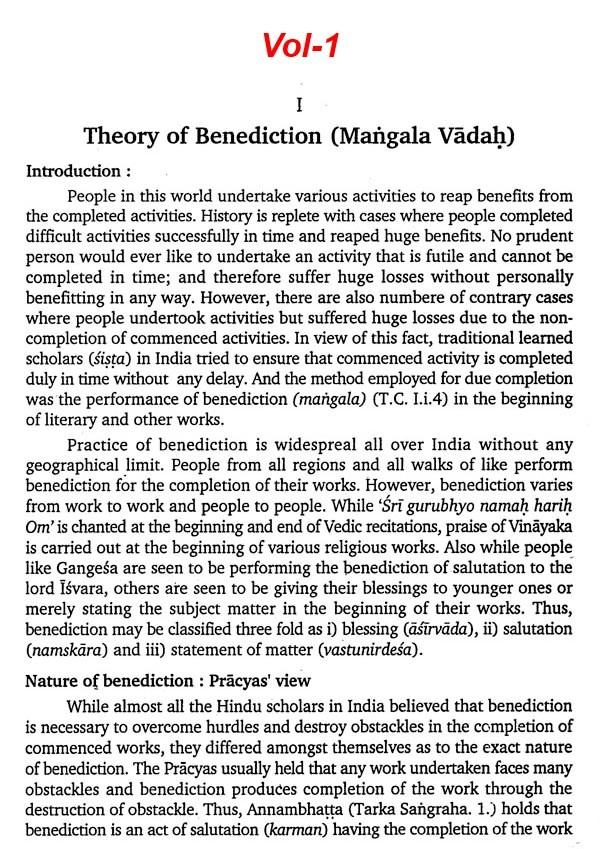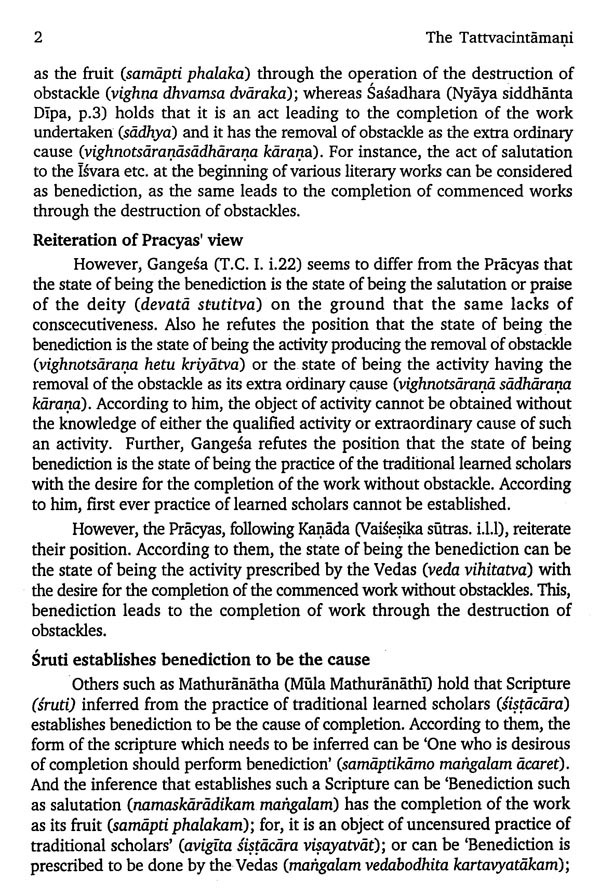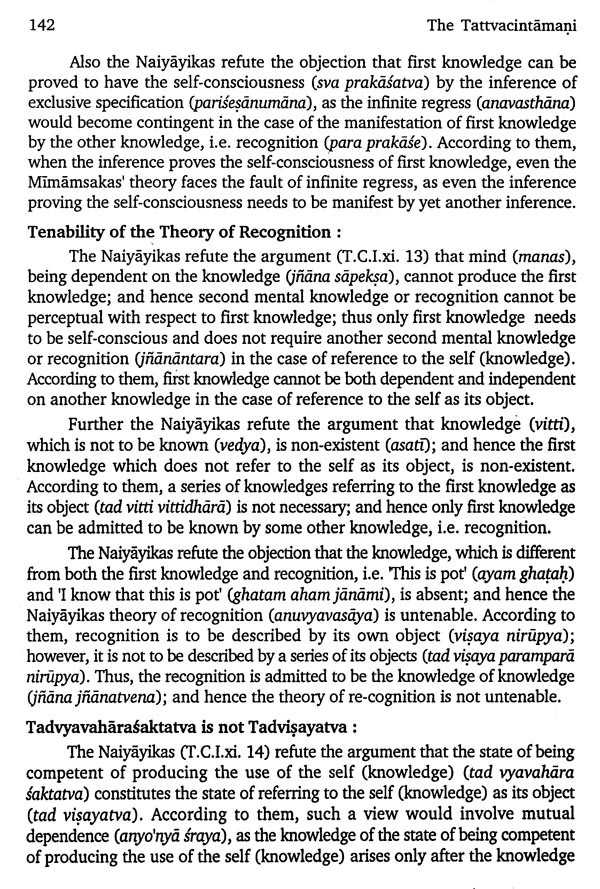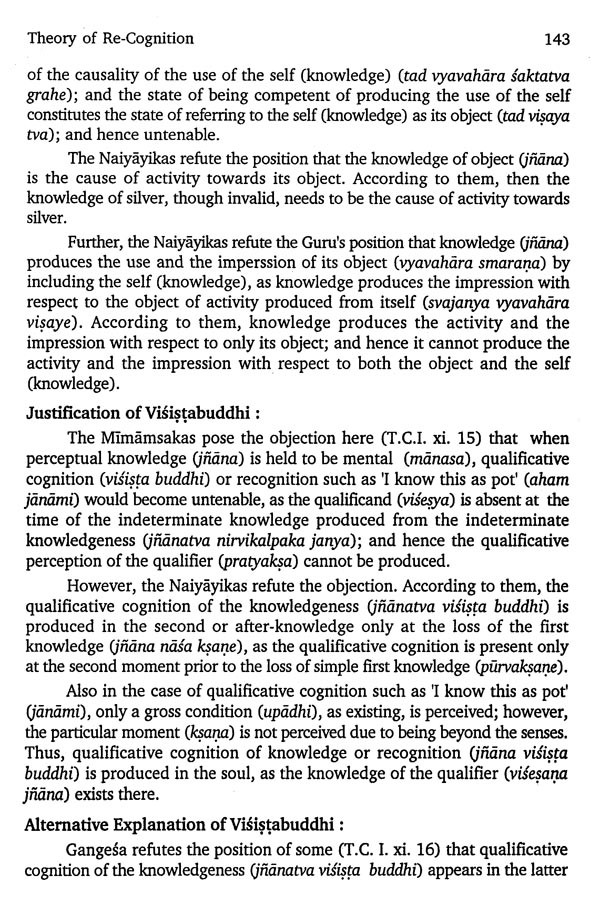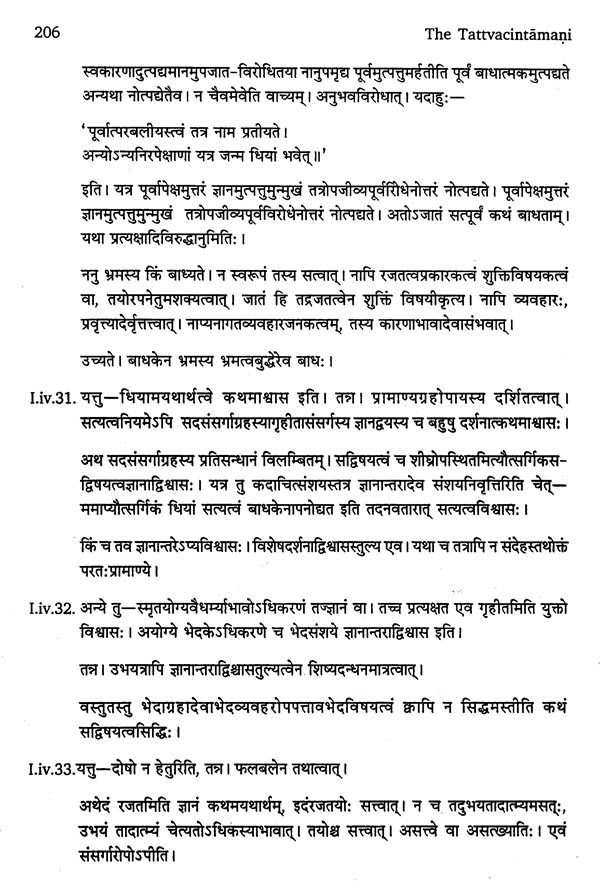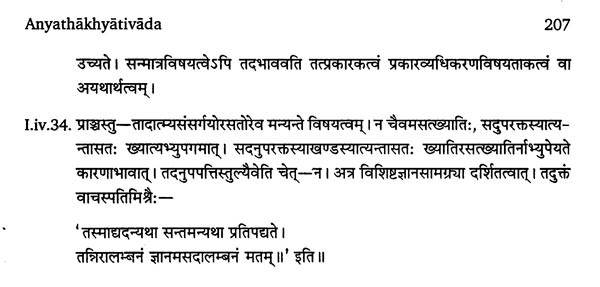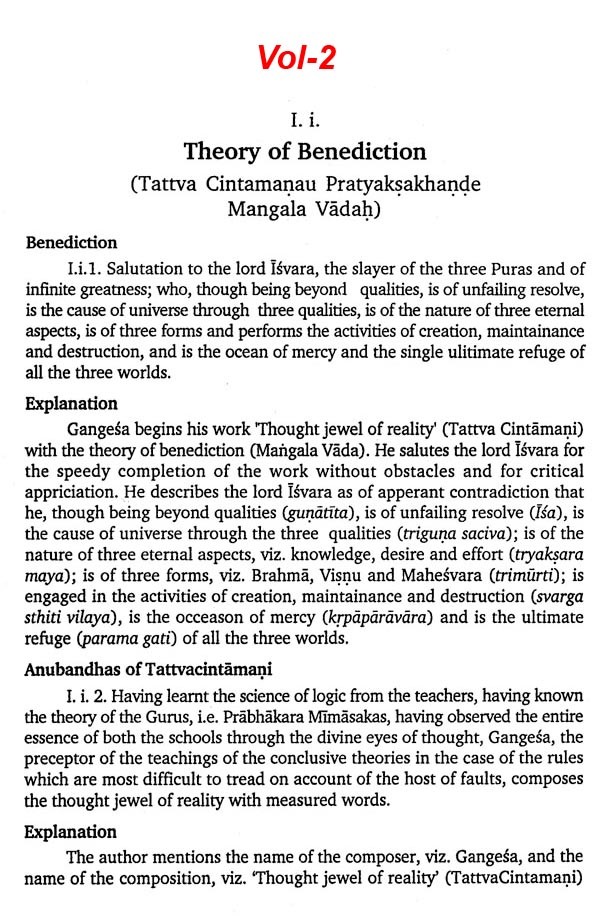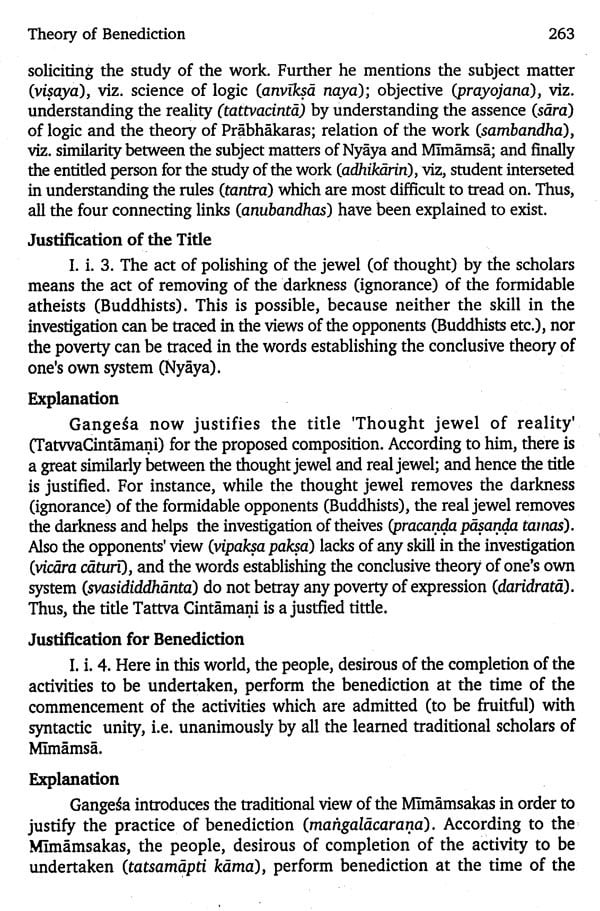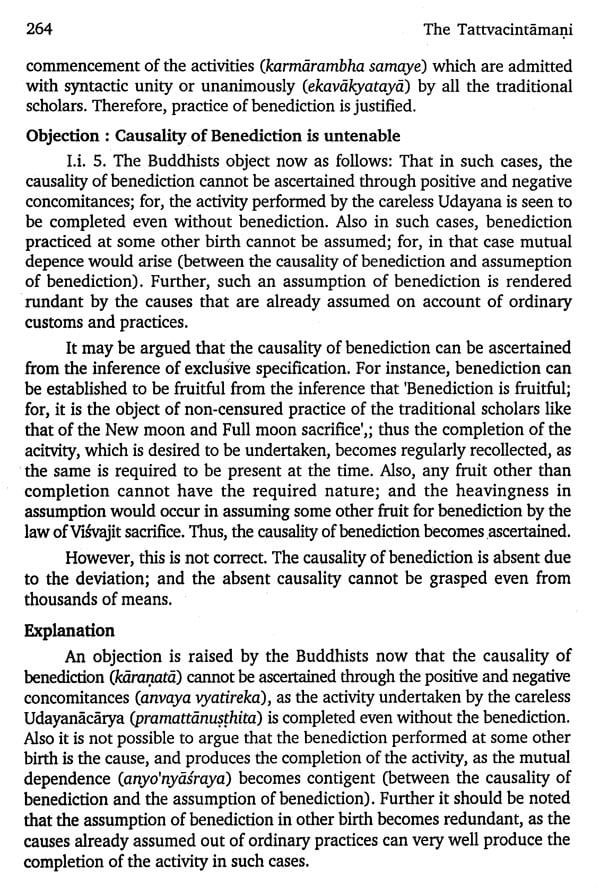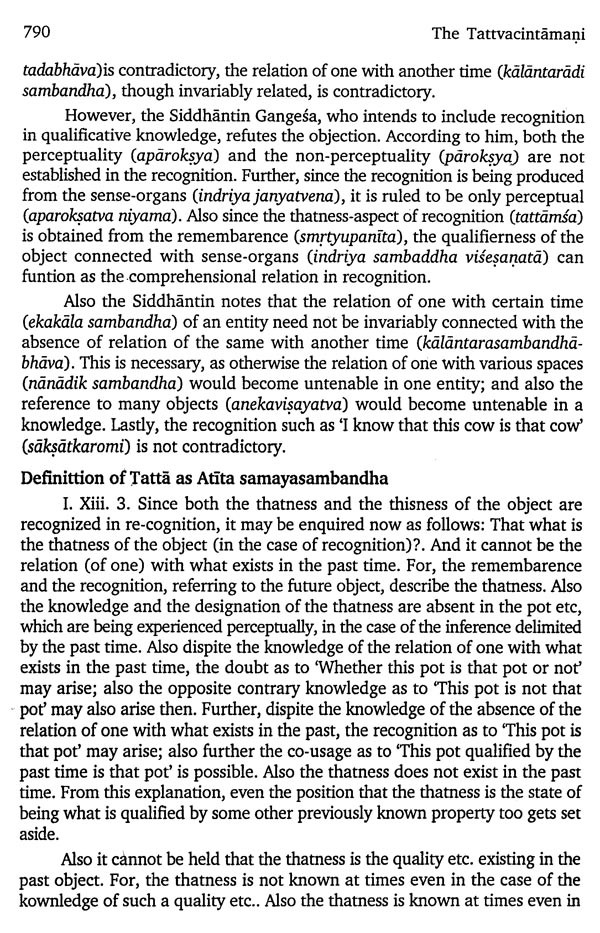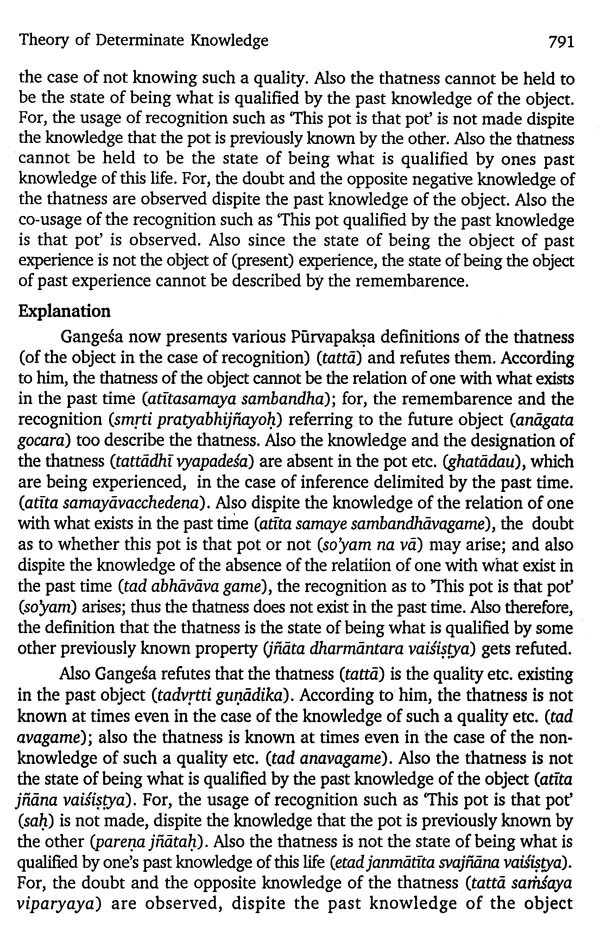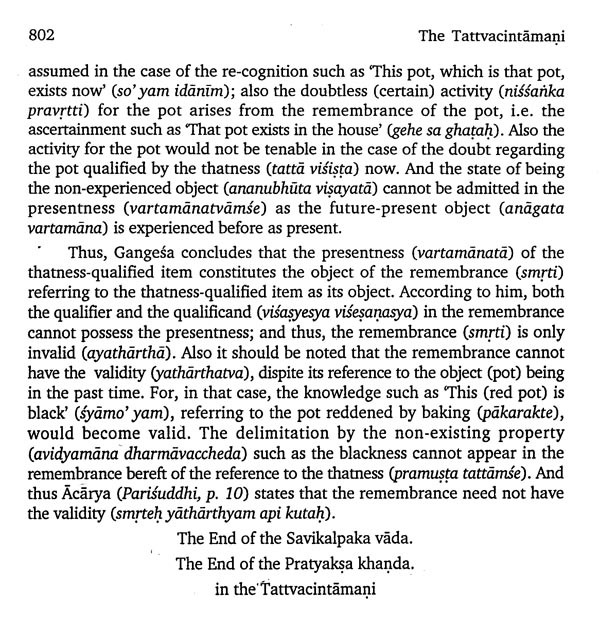 ---
We Also Recommend