Perspectives of Tibetan and Buddhist Studies
$4400

$44.00
Tax included.
Shipping
calculated at checkout.
---
---
Book Specification
| | |
| --- | --- |
| Item Code: | AZF301 |
| Author: | Bimalendra Kumar |
| Publisher: | EASTERN BOOK LINKERS |
| Language: | ENGLISH |
| Edition: | 2005 |
| ISBN: | 9788178540771 |
| Pages: | 350 |
| Cover: | HARDCOVER |
| Other Details | 9.00x6.00 inches |
| Weight | 519 gm |
Book Description
About The Book
The present book contains thirty-six research papers pertain-ing to a variety of themes ranging from different aspects of Tibetan and Buddhist Studies. It also includes some selected topics of early Buddhism related with social, historical and cultural aspects. The title given to the volume virtually reflects the diver-sity of its contents related with Tibetan and Buddhist Studies. All the articles are substantially based on canonical Buddhist texts, available in Tibetan, Pali and Sanskrit sources.
About the Author
Bimalendra Kumar received his M.A., M. Phil., Ph.D. degrees in Buddhist Studies from University of Delhi, Delhi. He served as Senior Lecturer in Indo-Tibetan Studies at the Visva Bharati University, Santiniketan (West Bengal) from 1991-98 and taught Pali and Tibetan Buddhism. At present, he is Reader in the Department of Pali and Buddhist Studies at Banaras Hindu University, Varanasi (U.P.), teaching Pali and Abhidhamma Philosophy, guiding research scholars and helping the publications of ancient Pali texts. His numerous publications include over fifty articles in various scholarly journals in India. He has three books at his credit namely, Theory of Relations in Buddhist Philosophy, Gandhavamsa (A History of Pali Literature), and Paṭṭhānasaradipani. He has also contributed some book reviews to some of the referred journals.
Foreword
The Buddha had been explored by the academicians by the eighteenth century as the 'Mastermind' of the orient. August Wilhelm Schlegel rendered the Bhagavadgitā into Latin by 1823. Prior to that, Sir William Jones established Asiatic Society in Calcutta in 1784. Brian Houghton Hadgson explored Buddhist manuscripts from Nepal and contributed a portion of his collection to the Society Asiatique in Paris. That opened the chapter on Buddhist Studies, as academicians follow.
Preface
The Tibetan and Buddhist Studies refers to that studies on Buddhism which holds the contextual reference of India and Tibet both. That means the Buddhist literature available in Tibetan translations from the Indian original as well as the indigenous works in Tibetan by the Buddhists of Tibet on the Indian Buddhist thoughts. The tradition of Tibetan and Buddhist Studies stretches over more than a millenium, since the reign of the first historical kini of Tibet, Srong btsan-sgam-po through exchange of scholars between India and Tibet. Since then, the Tibetans themselves preserved the classical Mahāyāna with meticulous care in Tibet. From the thematic standpoint, the scope of Tibetan and Buddhist studies has extended as and when the westerners became enthusiastic to study Indo-Tibetan Buddhism for the last two hundred years. Csoma de Körös was the pioneer in this field.
**Contents and Sample Pages**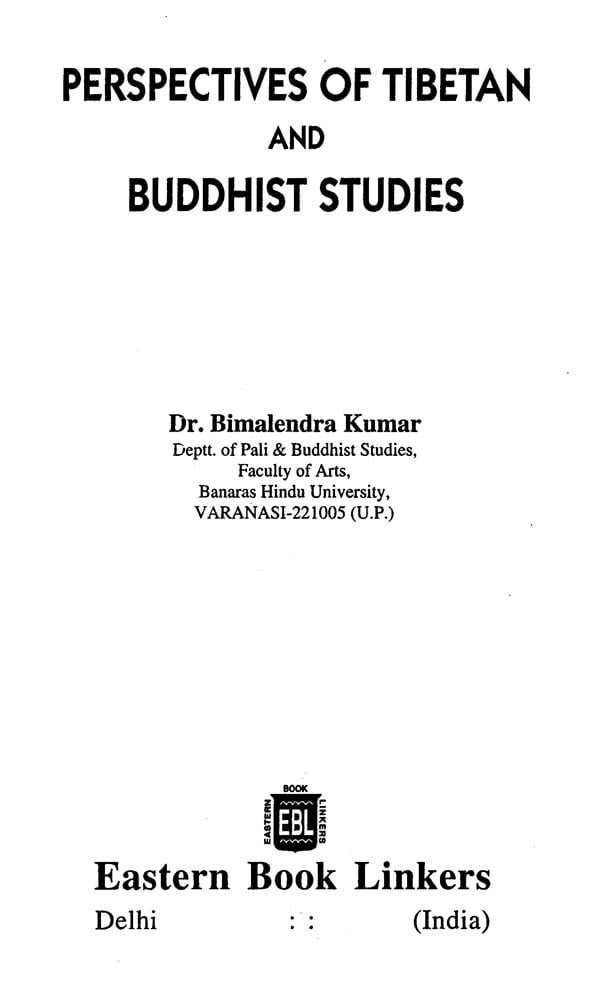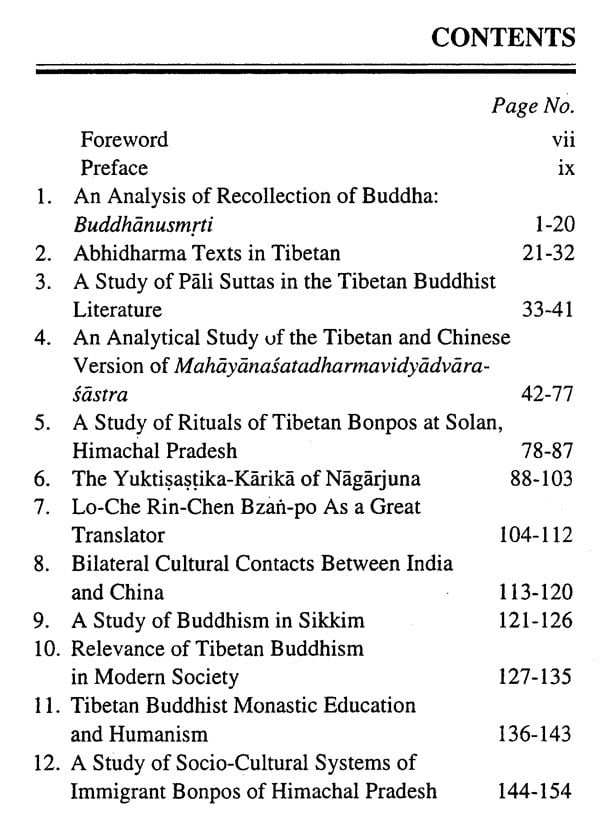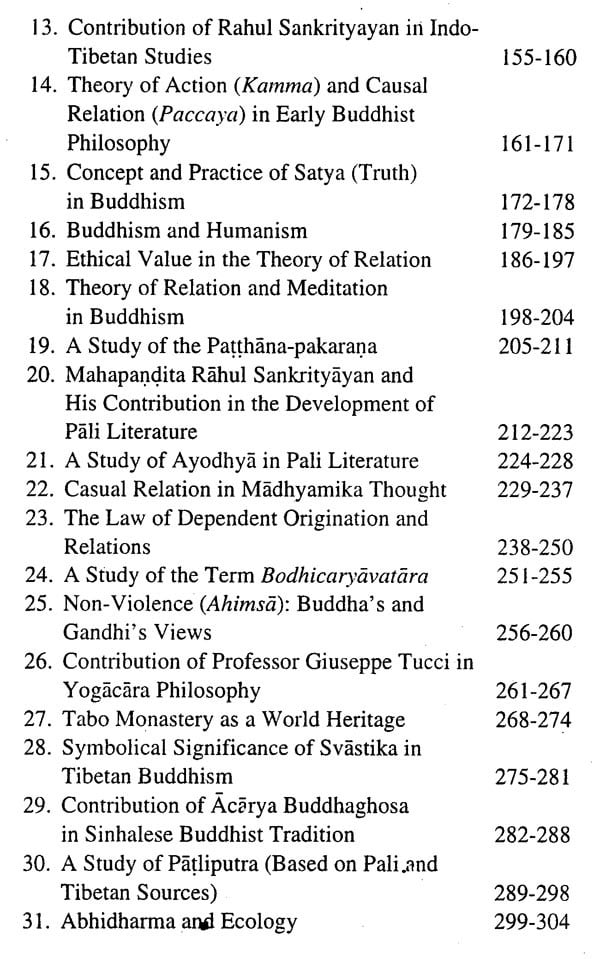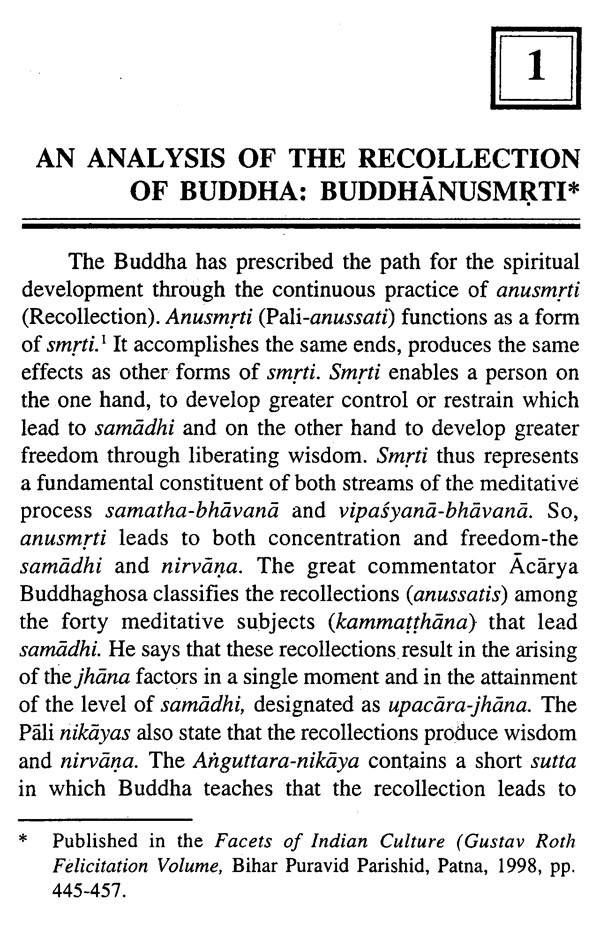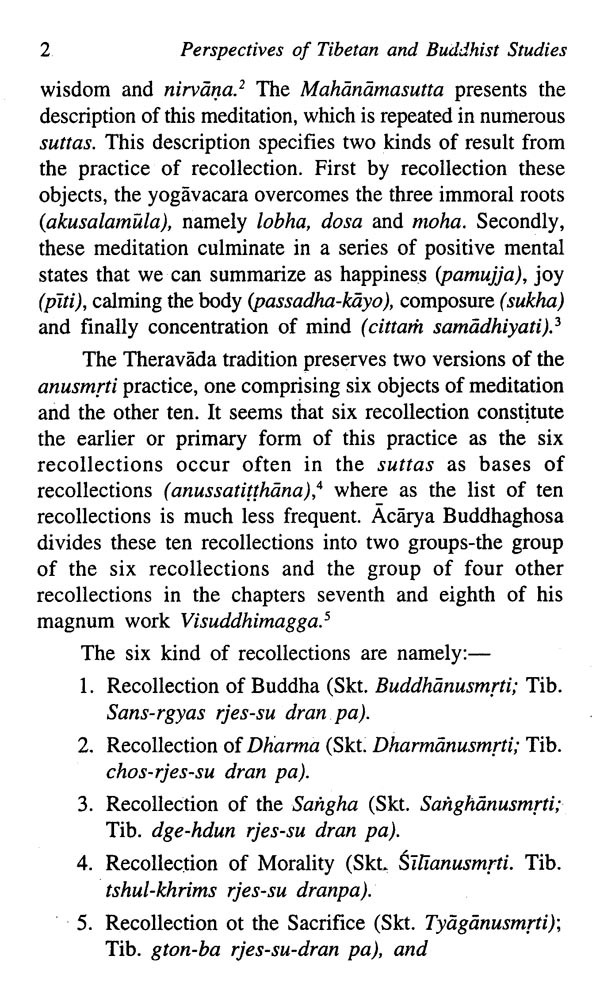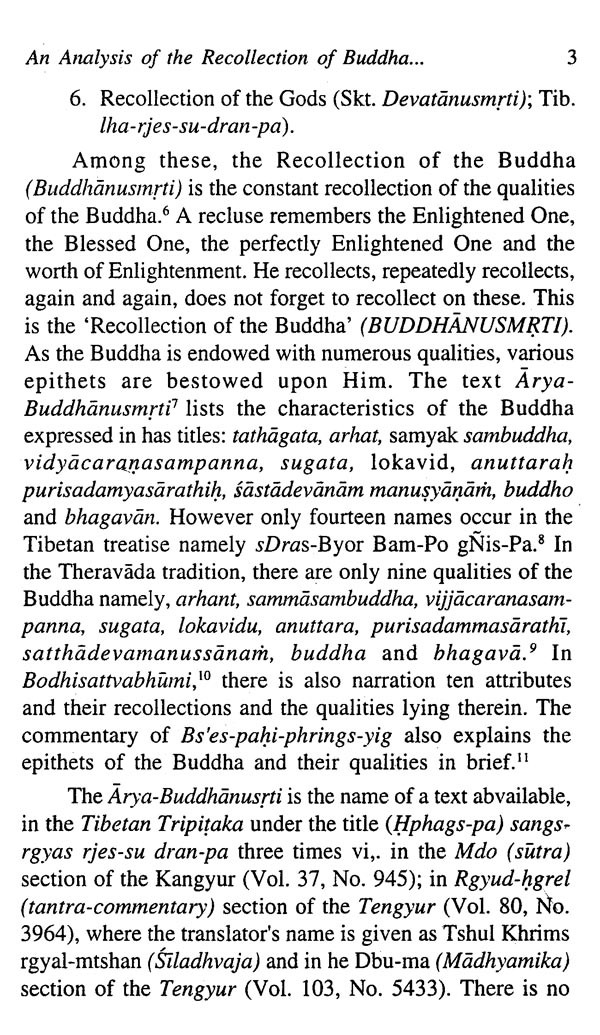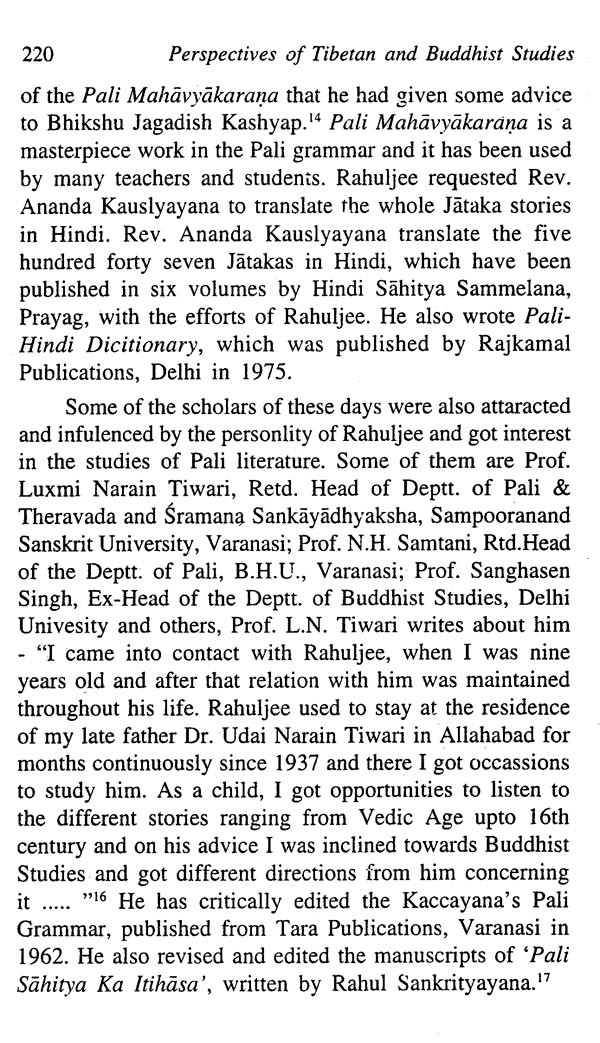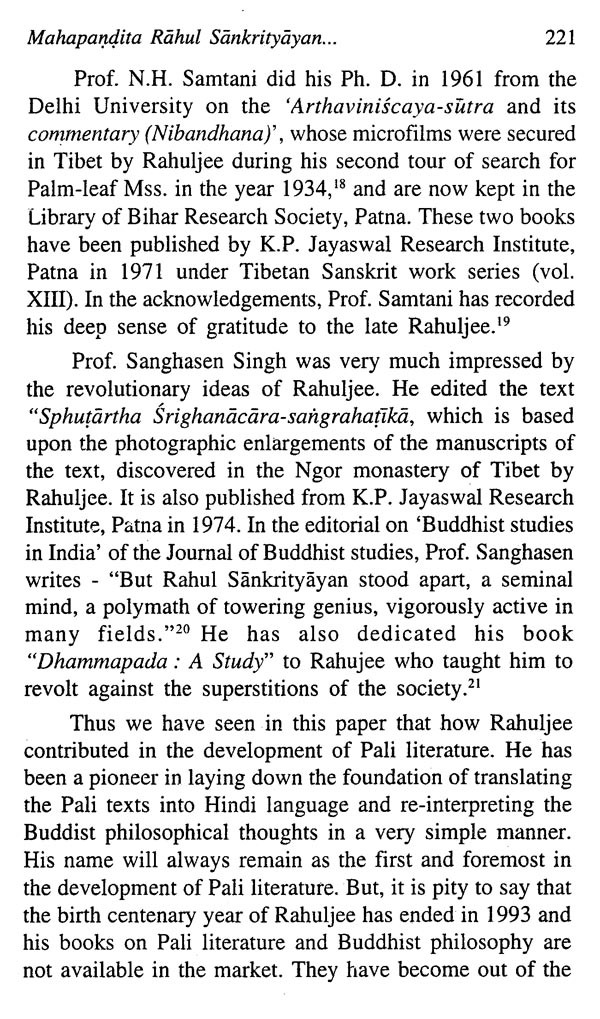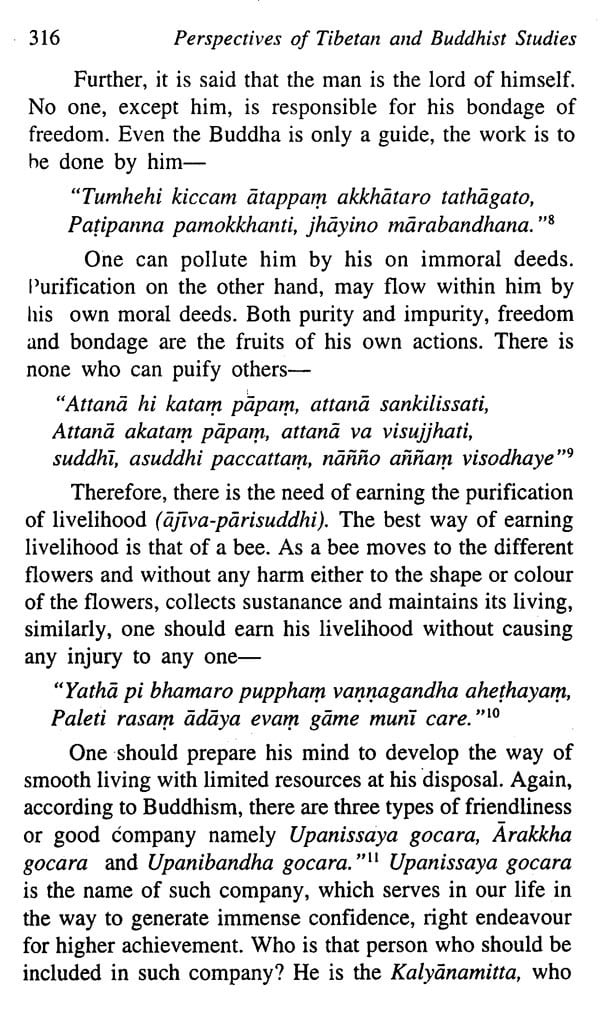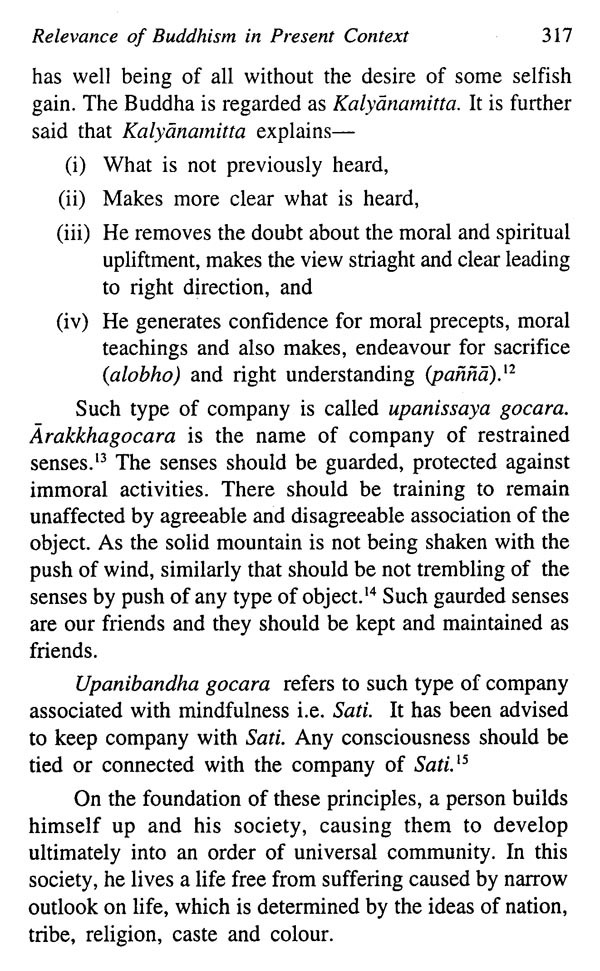 ---
We Also Recommend