Pickpockets: The Mysterious Species (An Old and Rare Book)
$2080

$20.80
Tax included.
Shipping
calculated at checkout.
---
---
Book Specification
Book Description
About The Book
Human behaviour will always remain a subject of intrigue for its devoted pursuers. Criminology is one such aspect of human behaviour which continues to pique experts in spite of its Methuselahic origins. The frequency of incidents of pickpocketing in buses and elsewhere is ample proof of the fact that this crime cannot be relegated to Faganian fiction. This delicate subject - delicate, because it involves a vulnerable and craven genre of human beings has been tackled in an exemplary manner by K.K. Gupta.
The book includes an extensive and fascina ting review of classic literature pertaining to pickpocketing. Using the almost obsolete technique of participant observation, the author offers an in-depth analysis of the subject against the backdrop of Sagar town endorsing the study with numerous tables, figures, maps and photographs. Perhaps one of the most interesting aspects of the book is an overview of tools, techniques and argot of pickpocketing. Astonishing is the revelation that contrary to popular belief, the methods employed by the pickpockets in tackling their victims are in no way unscien tific or haphazard. Last but not the least, the fact that makes this study a truly pioneering one is an investigation of the causes for people turning to this profession. The conclusion of the author on this point can be aptly summed up thus: Society prepares the crime, the criminal commits it.
About The Author
Krishna Kumar Gupta (b. 1960) is an M.A. in Criminology and Forensic Science from Sagar University, M.P. Though young in years he has had a distinguished career. He was a recipient of the coveted Dr Ganesh Ram Mukharaya Gold Medal for obtaining the highest record percentage of marks in the M.A. examination. Thereafter, he served as a lecturer in Criminology on ad hoc basis in his Alma Mater. An erudite scholar and prolific writer, he has published several articles in reputed journals.
**Contents and Sample Pages**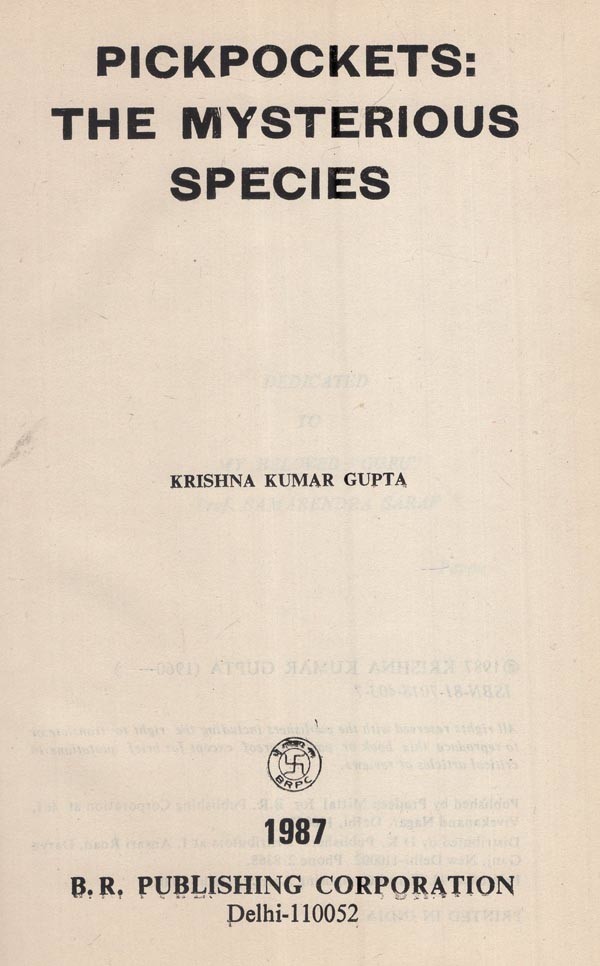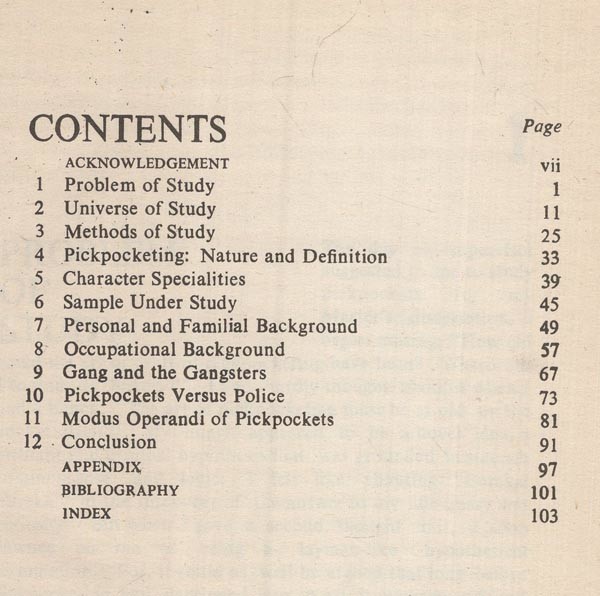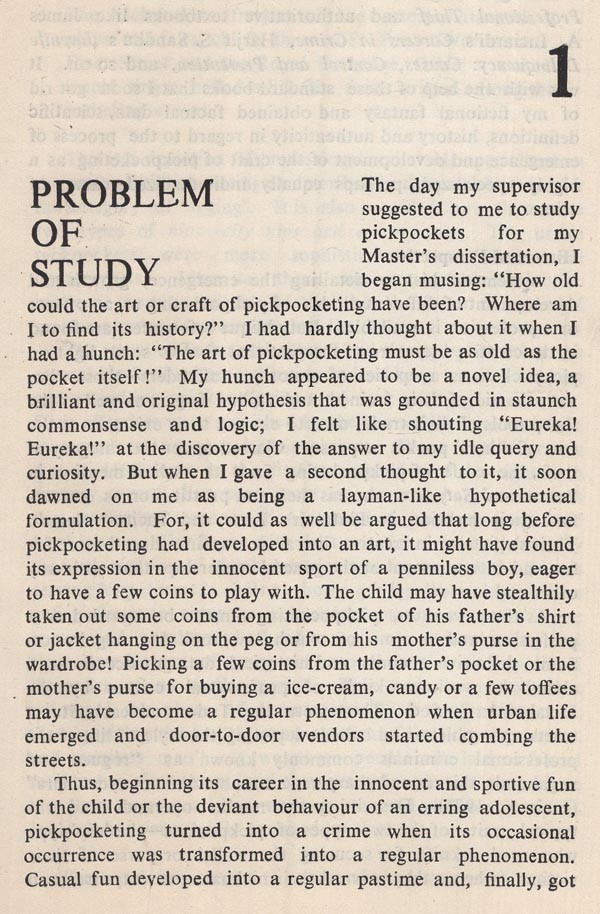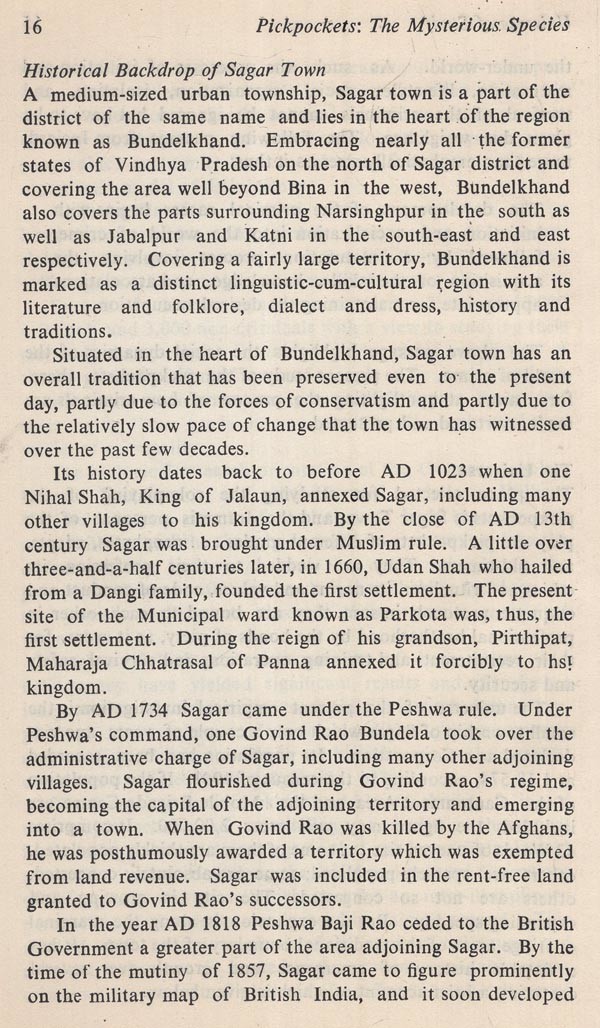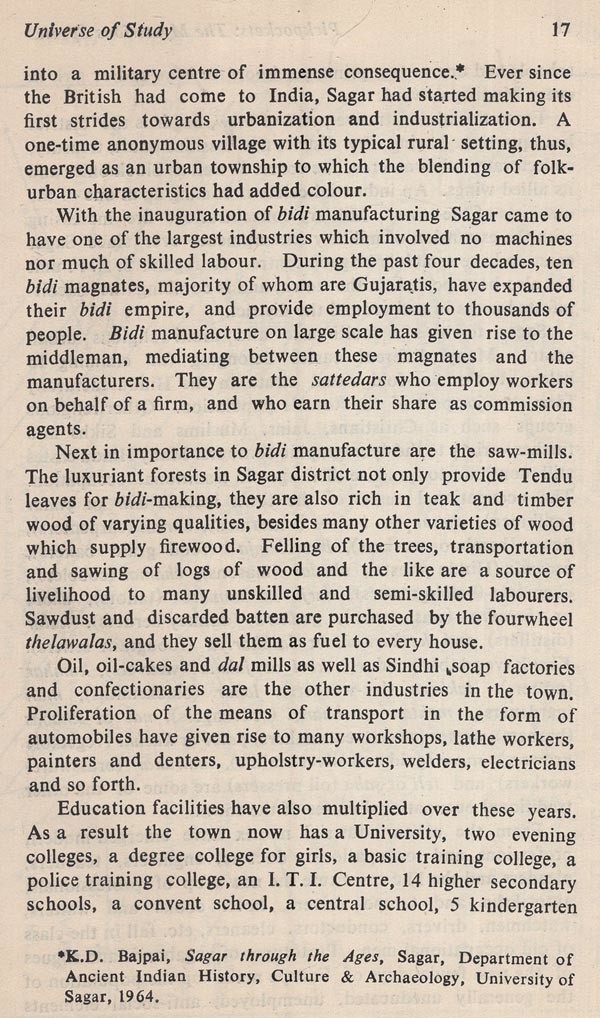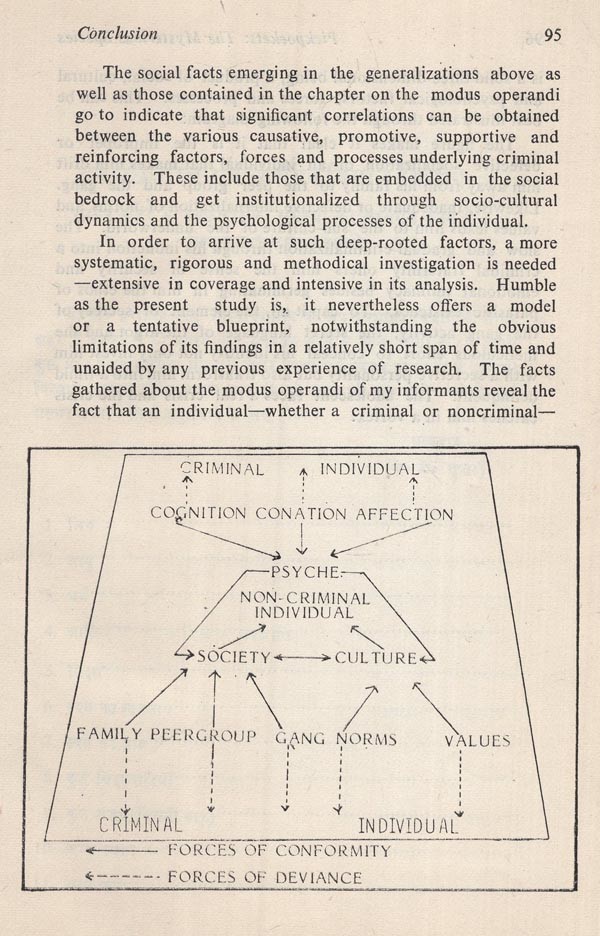 ---
We Also Recommend