Pilgrimage and Puri
$3760

$37.60
Tax included.
Shipping
calculated at checkout.
---
---
Book Specification
Book Description
About the Book
The Study on Pilgrimage and Puri is an integral aspect of the larger study of Sacred Complex. Orissa is into four great regions of pilgrimage. These are 1. Jajpur region lying on the bank of the river Baitarani, 2. Konark, the Sun Temple and its vicinity, 3. Bhubaneswar, the city of Siva temples and 4. Puri Jagannath temple, the abode of Vishnu called Purusottam Kshetra lying nearly due south at a distance of 60 kms. from Bhubaneswar.
Even when there was no road connection some years back, the pilgrims in hundreds used to come on foot from every corner of the country to pay homage to the Lord Jagannath. Particularly during car festival and other festivals thousands of pilgrims used to come to Puri to witness these festivals and offer worship to the holy trinity-Lord Balabhadra, Goddess Subhadra and Lord Jagannath. There are hundreds of pilgrim guides who visit different places and bring pilgrims from these places to witness the car festivals.
There are many dharmasalas and pilgrim houses located in Puri town where the pilgrims stay during their visit to Puri. The book gives a vivid account of the journey of the pilgrims from distant places and their life during their short visits to Puri. Pilgrimage to Puri is related to a story on disease and death in ancient time. But it has been a pleasant stay at Puri now after road connections were established and hundreds of hotels and lodging houses came up in Puri town. The book gives an account of various aspects of pilgrimage to Puri.
About the Author
Nityananda Patnaik (b. 1927), formerly Director of Anthropology, National Institute of Rural Development (NIRD), is a scholar of wide renown and established author. In earlier years of his career, he taught anthropology at Utkal University and had also been a fellow of the prestigious Indian Institute of Advanced Study, Shimla.
Currently, Dr. Patnaik is involved in various activities of the Social Science and Development Research Institute (SSADRI) which he set up at Bhubaneswar after his retirement from government service.
Preface
The study of Pilgrimage is a matter of great socio-cultural importance. David B. Smith, Sanitary Commissioner for Bengal has mentioned in his report on Pilgrimage to Juggernauth in 1868, "There is perhaps no country in the world in which devotees have not, at one time or another wandered to and fro. Indeed the desire for pilgrimage may fairly be said to be common to humanity". The pilgrimage covers not only the temples and the famous deities installed in these temples, it also covers many other sacred sites and sacred places which are connected with natural features of the landscape such as mountain, peaks, springs, rivers, woods and caves. Sacred places, in almost every case, demand offerings and these are similar not only in terms of their functions - mainly appeasement, supplication and thanks giving - but also in the nature of the materials and objects that are used.
For Orissa particularly the matter of pilgrimage is of great significance. What W.W. Hunter has mentioned in the Chapter 1 dealing with Jagannath in the history of Orissa is reproduced below.
"For two thousand years Orissa has been the holy land of the Hindus. The ancient texts love to dwell on its sanctity. It is the land that taketh away sin.
**Contents and Sample Pages**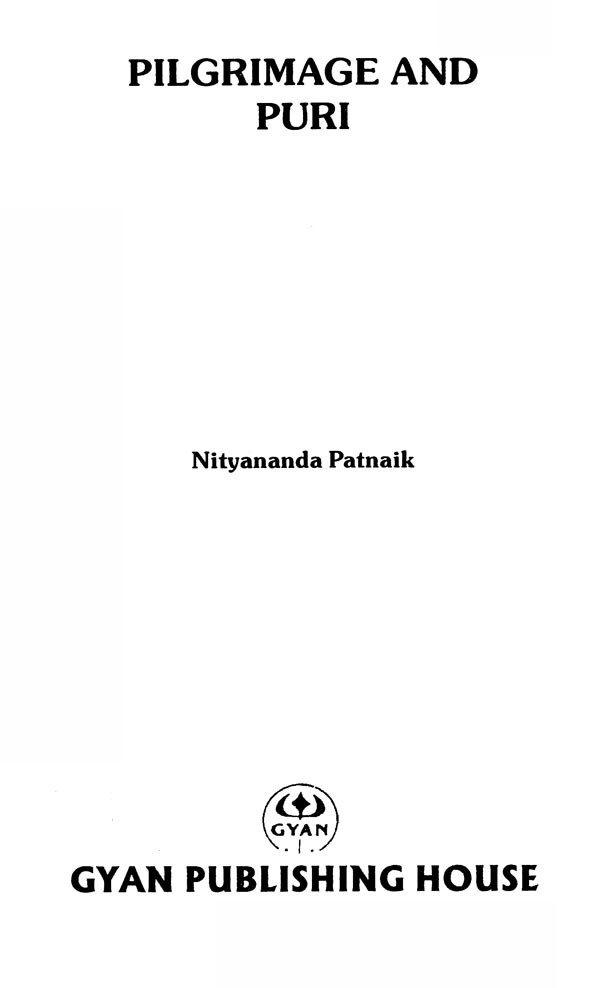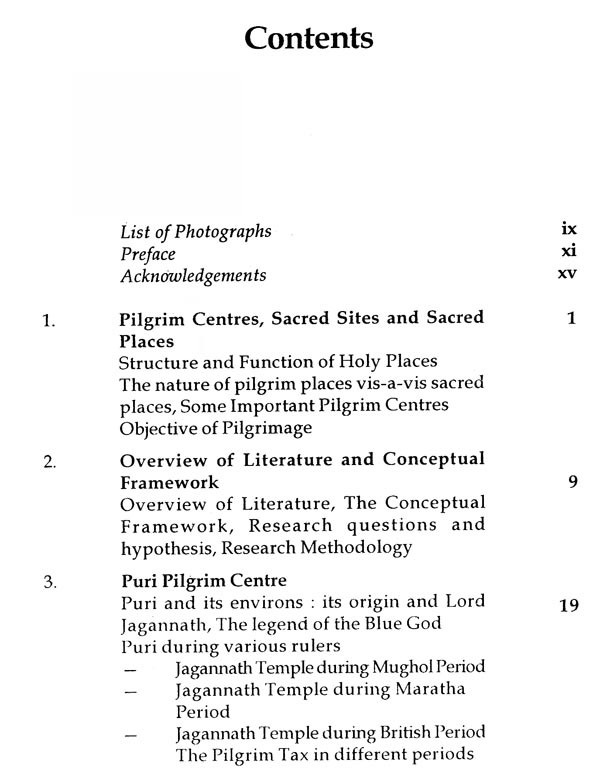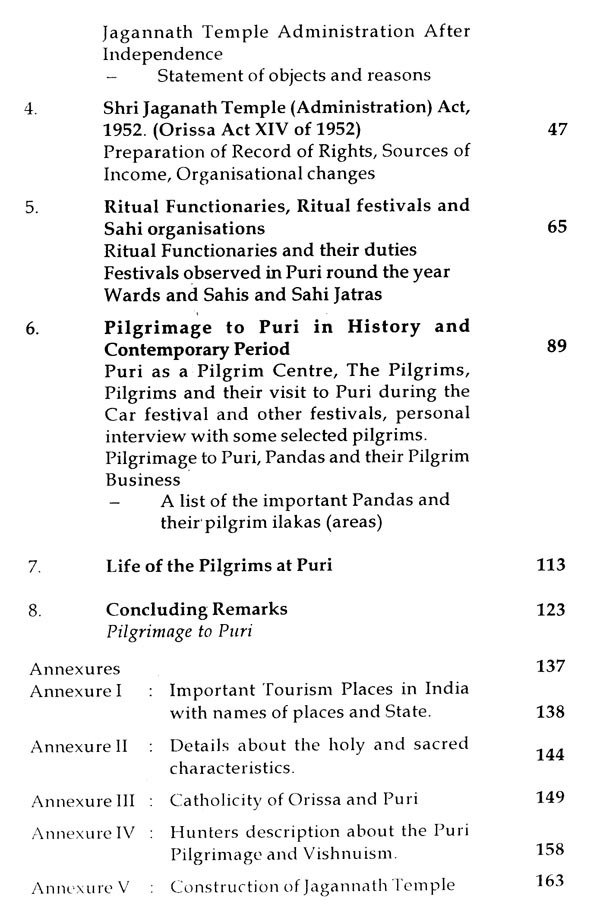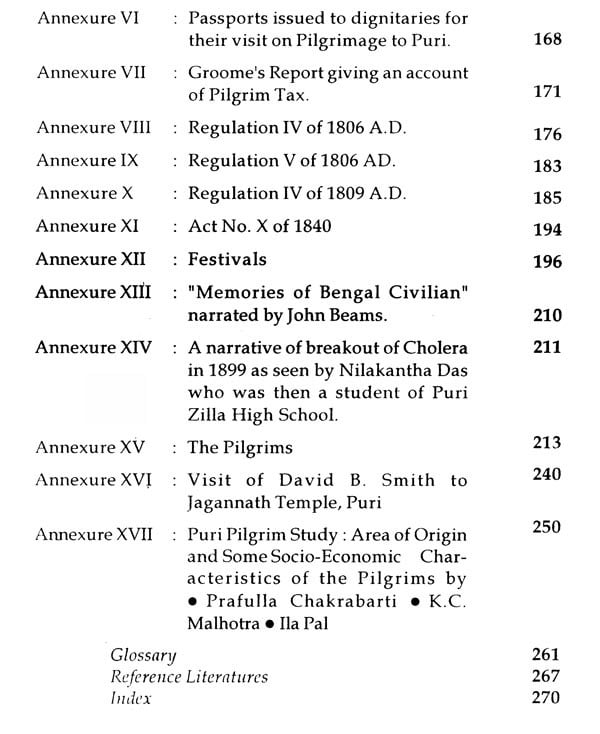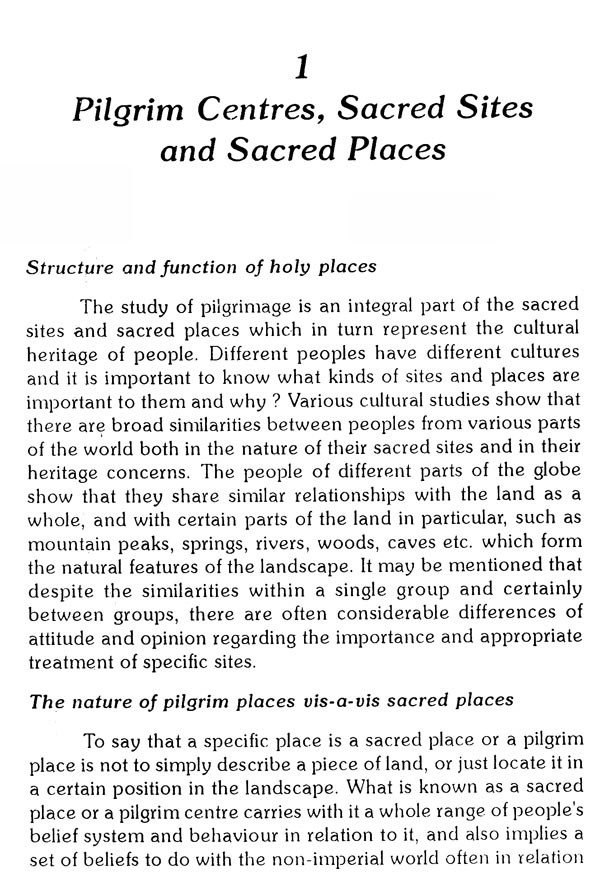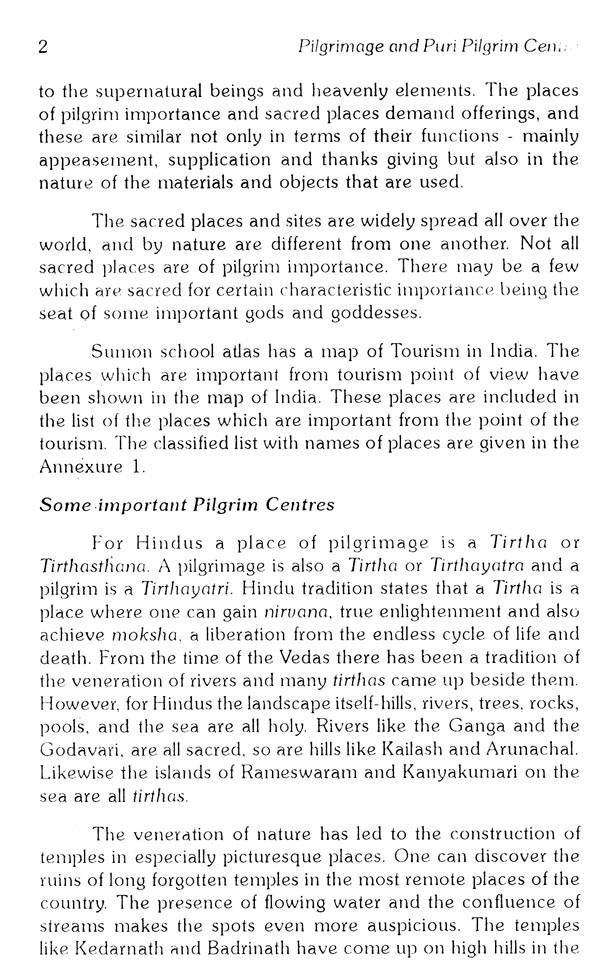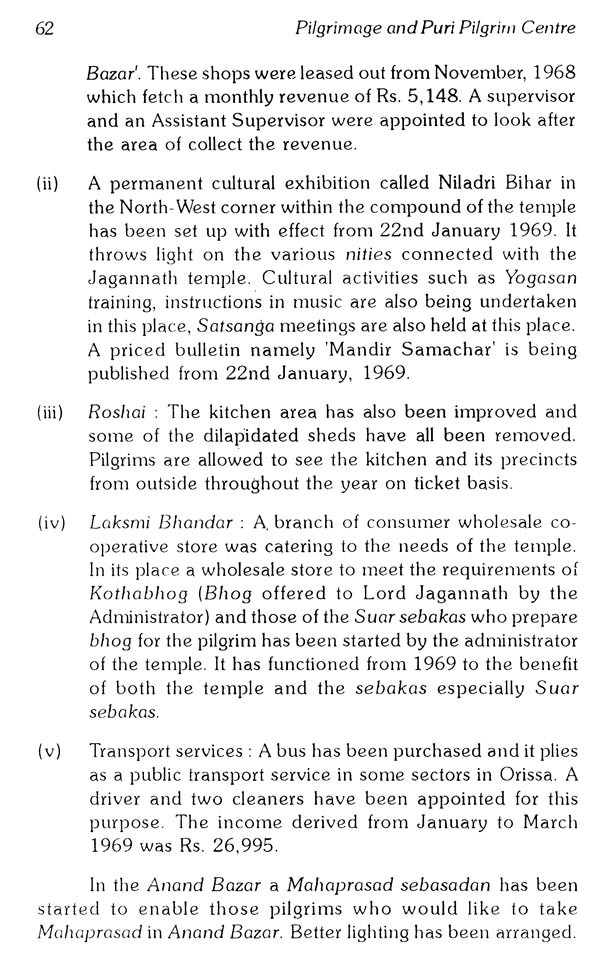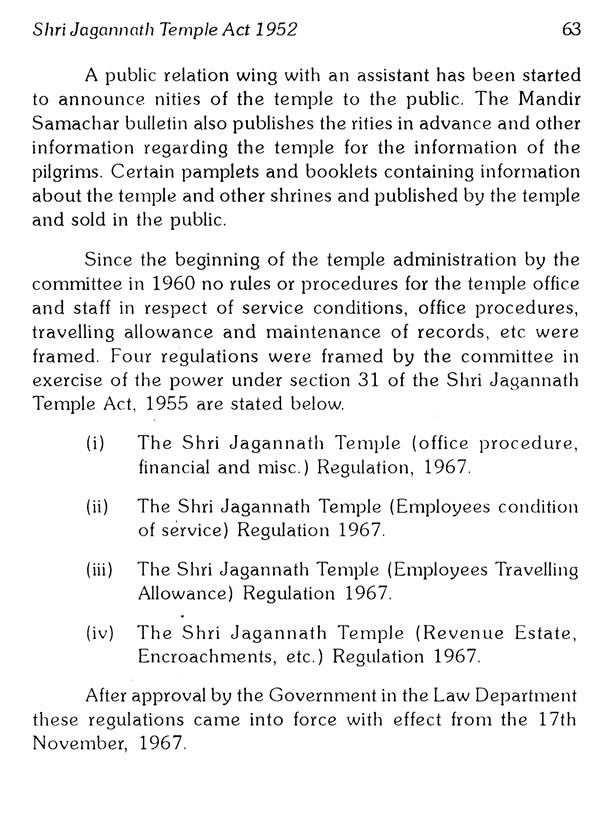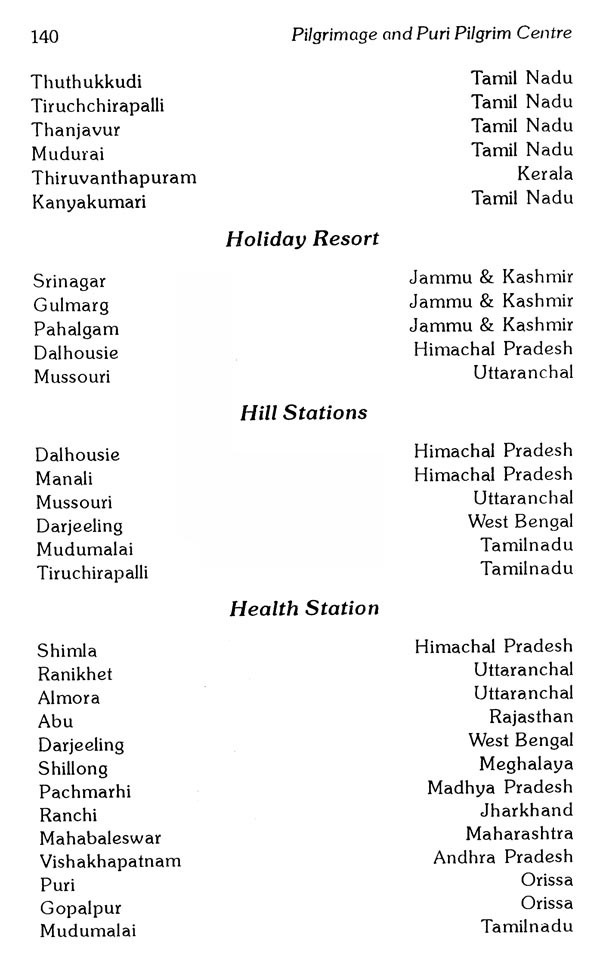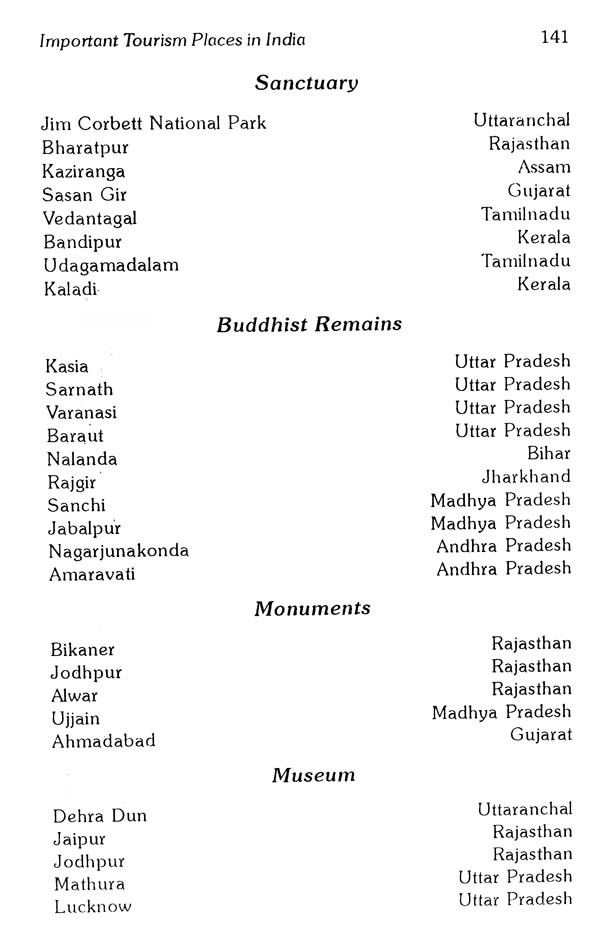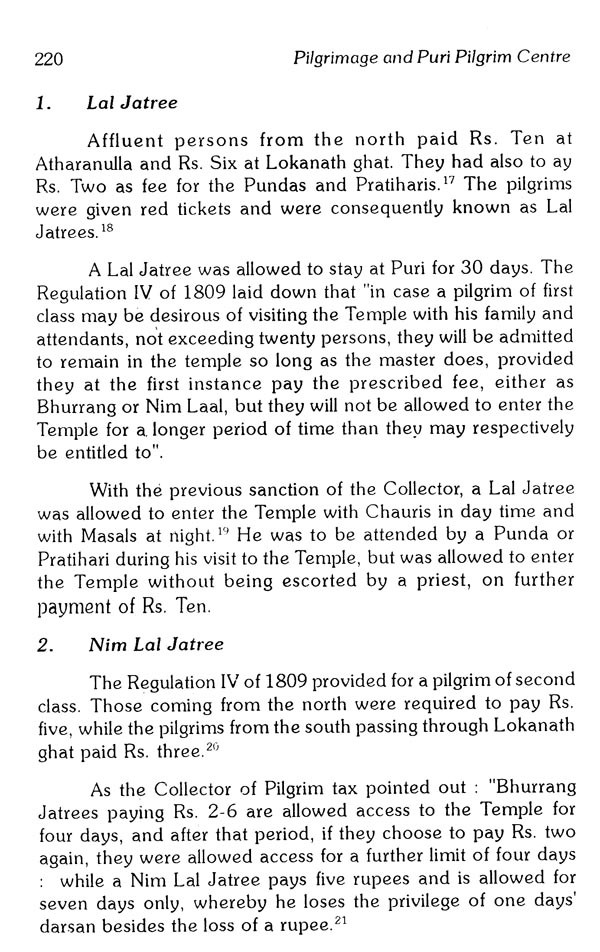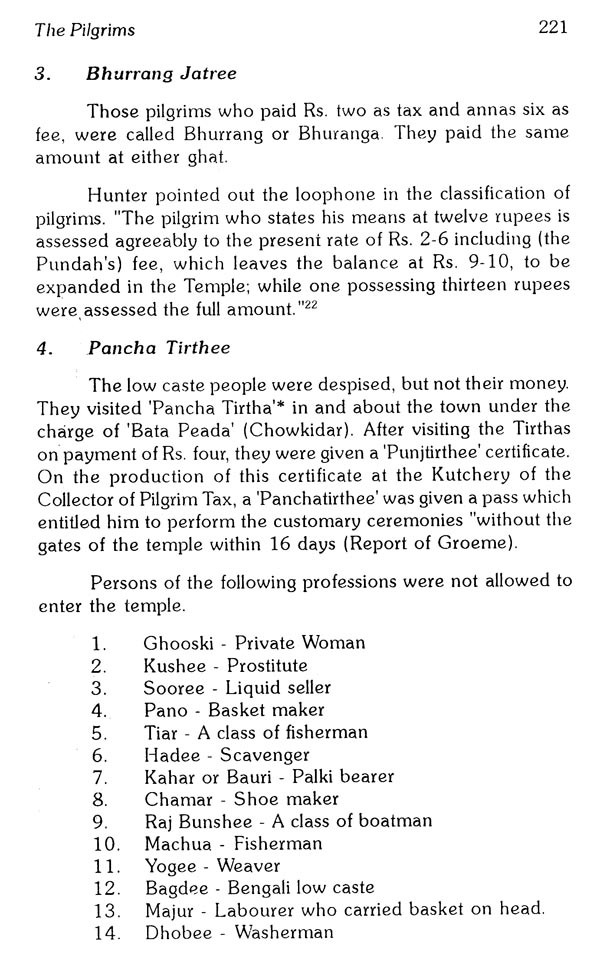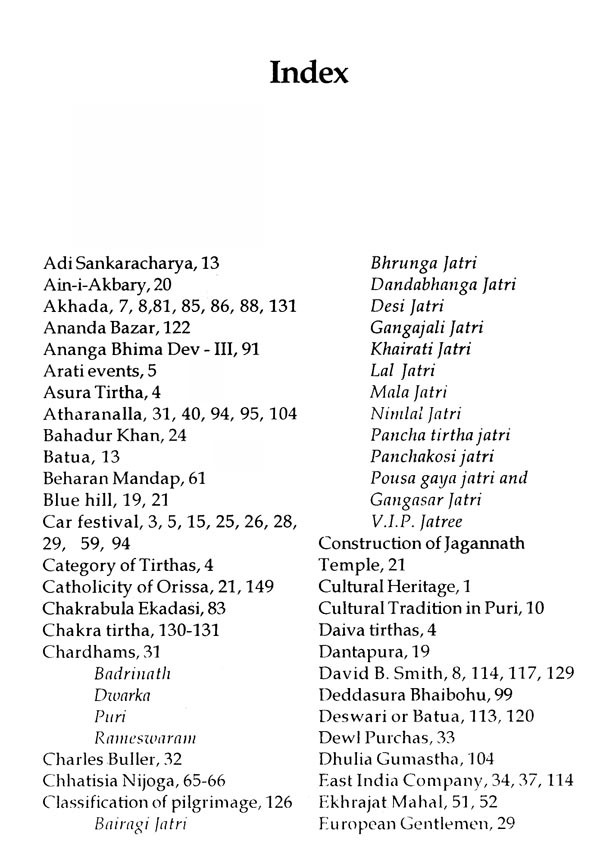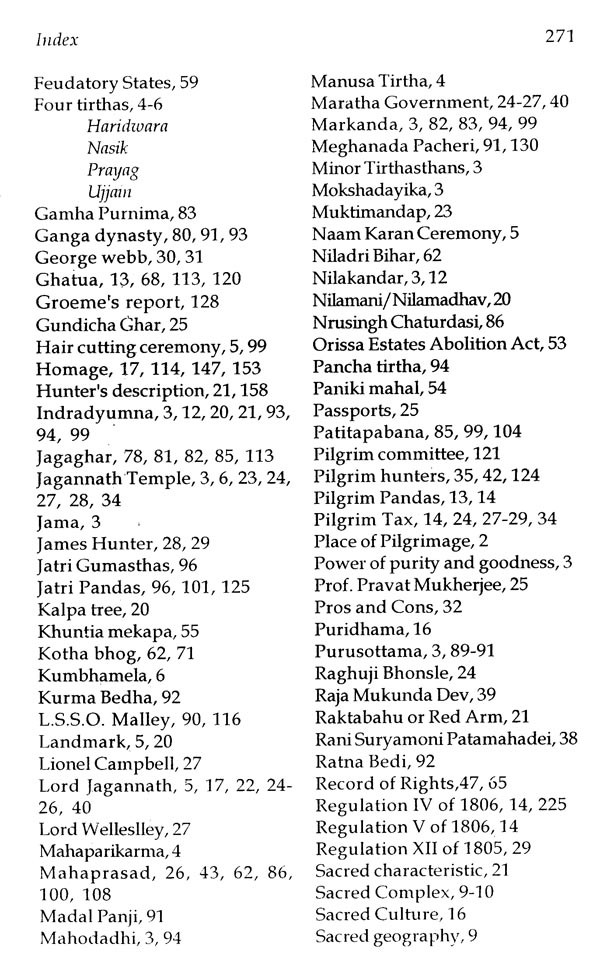 ---
We Also Recommend