Plays, Players and Playwrights (A Collection of Articles on Theatre)
$2800

$28.00
Tax included.
Shipping
calculated at checkout.
---
---
Book Specification
| | |
| --- | --- |
| Item Code: | AZH153 |
| Author: | Laxmi Chandrashekhar |
| Publisher: | B.R. PUBLISHING CORPORATION |
| Language: | ENGLISH |
| Edition: | 1995 |
| ISBN: | 9788176460750 |
| Pages: | 196 (12 Black and White Illustrations) |
| Cover: | HARDCOVER |
| Other Details | 9.00x6.00 inches |
| Weight | 362 gm |
Book Description
About The Book
Plays, Players and Playwrights is a collection of reviews and articles written by the Author over a period of almost fifteen years (1984 to 1998) for different newspapers. They are largely about plays performed in Bangalore and theatre persons who have been in Bangalore.
The author has documented the significant cultural events, which took place in Karnataka during this period. After careful scrutiny of the theatre activities, she has identified and evaluated the dreams, aspirations and frustrations they represent. Her account of the theatre events of this period is honest and authentic. It is impossible for any reader to overlook the serious concern behind these articles.
About The Author
Laxmi Chandrashekar hails from a small town in Hassan district in Karnataka. She is a post-graduate in English from the universities of Mysore and Leeds (U.K.) and teaches English at NMKRV College for Women in Bangalore. Theatre has been one of her major interests since her school days. She is a long-standing, active member of Samudaya, a leading, progressive theatre group, which believes in using theatre as an instrument of social change. She has acted major roles in most of Samudaya's productions and in a number of television serials and is known for her versatility and sensitive handling of the roles. She has worked as a theatre columnist for The Economic Times and The Times of India. She now writes a weekly column on theatre for the English daily, The Hindu. She has also translated several stories and plays from Kannada into English and is the recipient of the Katha commendation prize for translation.
Preface
'Plays, Players and Playwrights' is a collection of reviews and articles I have written over a period of almost fifteen years for different newspapers. Though I have sifted through the bulk of articles and selected only those which appeared to me to be more durable, the selection has all the limitations of newspaper articles written under pressure. The collection is by no means representative or exhaustive. They are largely about plays performed in Bangalore and theatre persons who have been in Bangalore. In fact, some of the biggest names in Kannada theatre do not find a place in the collection simply because I haven't had the opportunity to write about them or haven't been able to trace all the articles I wanted to include in the collection. The articles have been quite deliberately retained in their original form except for minor corrections of typographical errors and inaccuracies due to oversight. Since they haven't been updated or altered to include changes or further developments which have occurred since they were published, some of the information they contain may even appear a little outdated.
**Contents and Sample Pages**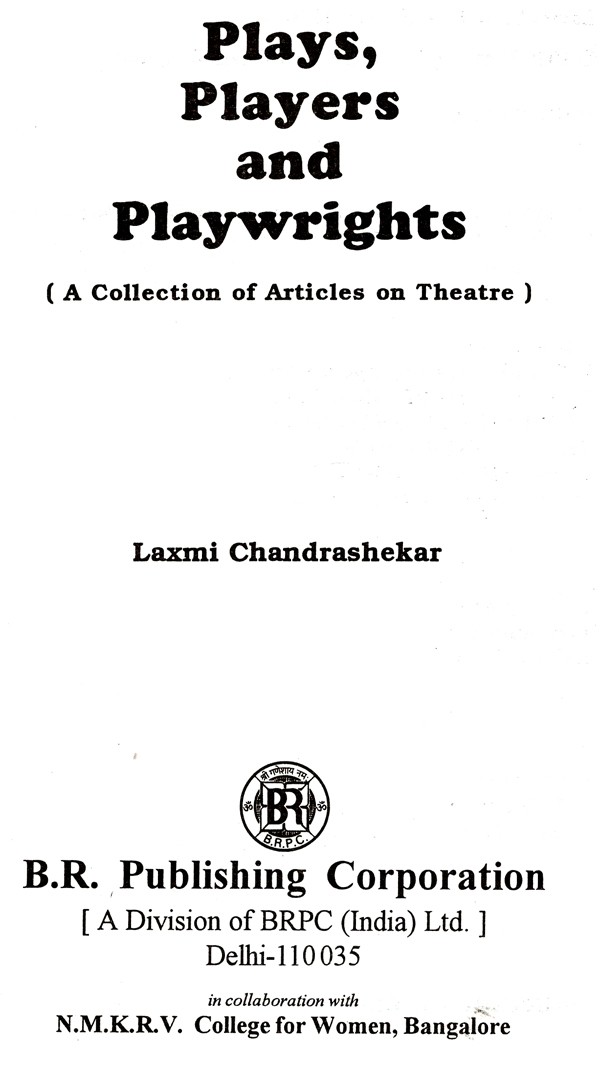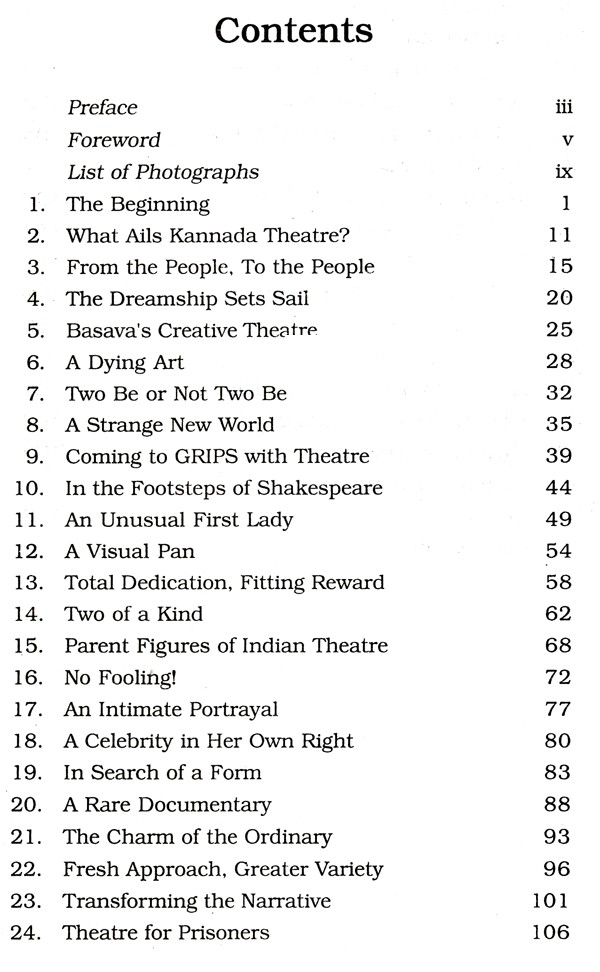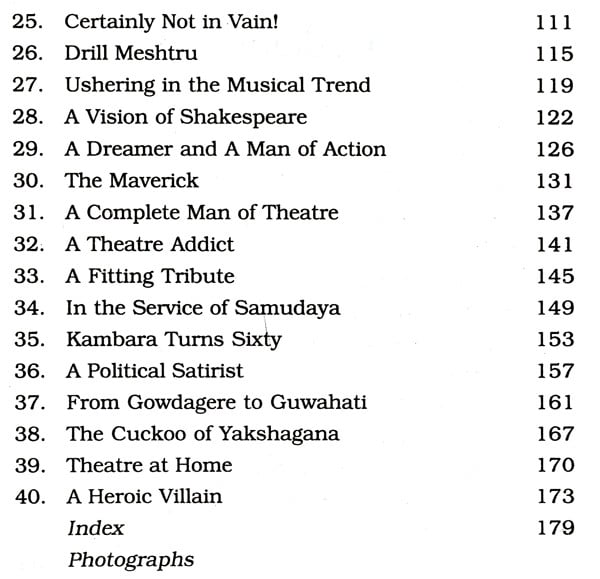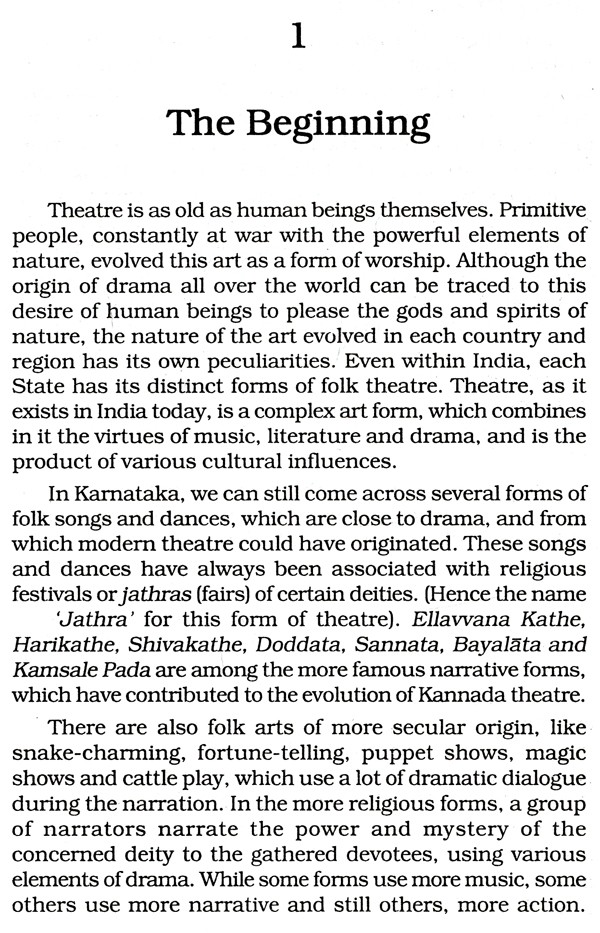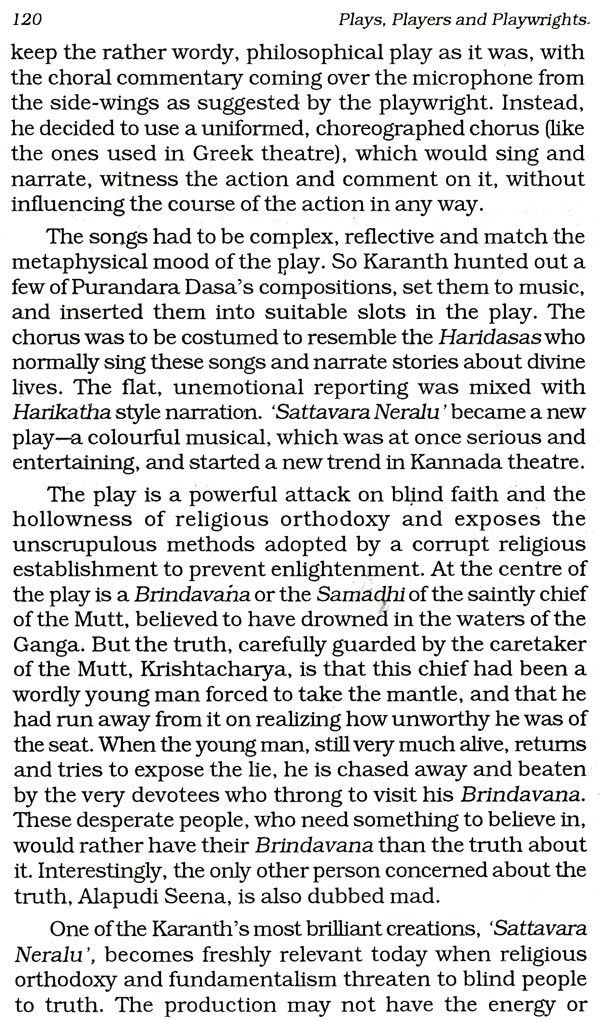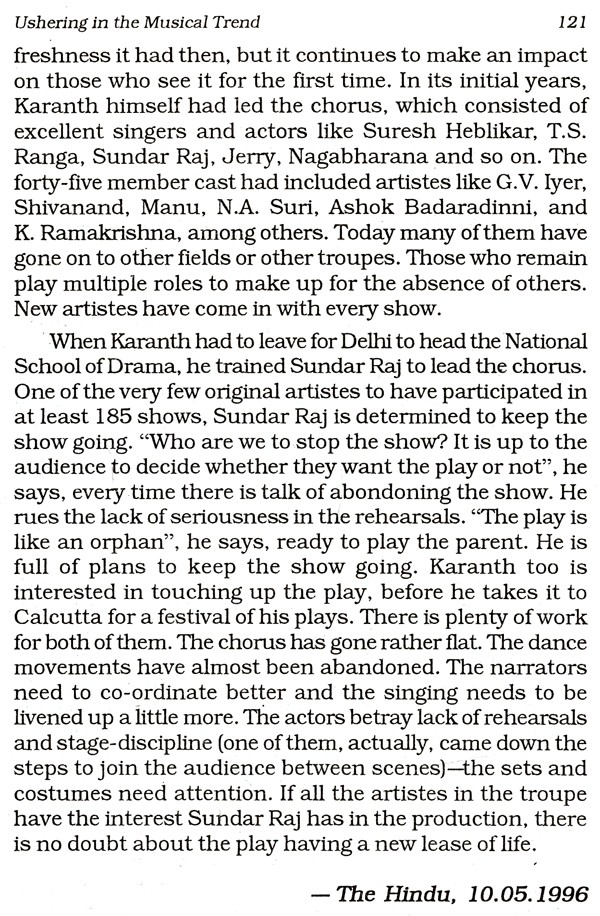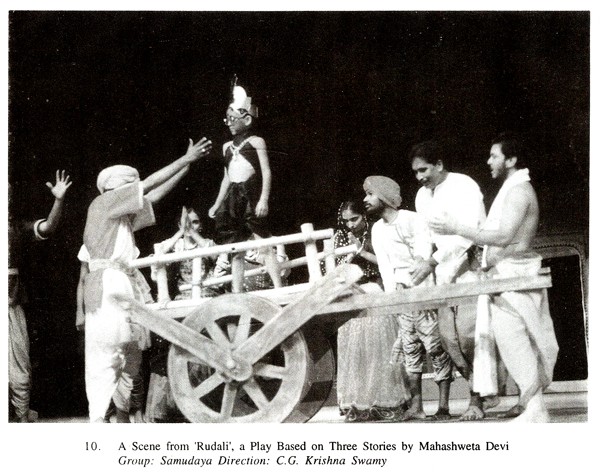 ---
We Also Recommend