Political Philosophy of Kautilya- The Arthashastra and After
$5200

$52.00
Tax included.
Shipping
calculated at checkout.
---
---
Book Specification
Book Description
About The Book
Political Philosophy of Kautilya: The Arthashastra and After offers a critical analysis of ideas and institutions as described in the ancient political economy text Arthashastra. It discusses the contributions of pre-Kautilyan, Kautilyan and post-Kautilyan political thought to the evolution and development of political theory, in general, and the impact and Influence of Kautilya's contributions, In particular. The book examines Kautilya's theory of state, power, law and justice, administration, security, society and social well-being.
This book examines the nature of the Kautilyan state and argues that it followed the principles of a 'welfare state', a concept coined much later. It talks about the relationship between moralism and realism in the treatment of international relations. It highlights Kautilyan strategies in dealing with a hostile environment in the neighbourhood and beyond, which will be particularly interesting to scholars of contemporary international relations.
About the Author
Rajvir Sharma is a former Professor of political science, University of Delhi, and a former Fellow of the Indian Institute of Advanced Study, Shimla.
Introduction
Political Philosophy of Kautilya The Arthashastra and After offers a critical analysis of the whole range of political ideas and institutions in the ancient political economy text of Kautilya-the Arthashastra. The work has been described by many historians as the most significant treatise on the science of wealth (acquisition of artha) and the science of politics. Unarguably, the Arthashastra provides an amazing material not only for those who are interested in theoretical political research but also for those engaged in politics in practice and in making and administering public policies and decisions. The Arthashastra acts as a practical guide and assists the king to rule, guiding him in almost every detail of administration. Kautilya's Arthashastra treats not only the domain matters of political science but also the issues falling in the territory of history, philosophy, economics, public administration, geography, strategic studies and management, creating interest in the minds of several scholars of these branches of knowledge as well. However, the publication of the translation of the stupendous nature of his work, the Arthashastra, in 1915, after the completion of its translation in 1909 by Rudrapatna Shamasastry, laid the foundations of study and research pertaining to the Kautilyan contribution to political theory and practice of governance and administration during the Mauryan rule, circa 321-297 BCE, controversy over the age and authorship of the book notwithstanding. The interest of the political scientists in the Arthashastra can be attributed to the analysis therein of the vast range of areas of political theory-the origin, nature and functions of the state; the society-state relations; bureaucracy; interstate relations; strategic culture, and defence and security in addition to the discussion about various political concepts that have become a focal point in the teaching and research in modern times such as justice, law and authority, and gender justice.
**Contents and Sample Pages**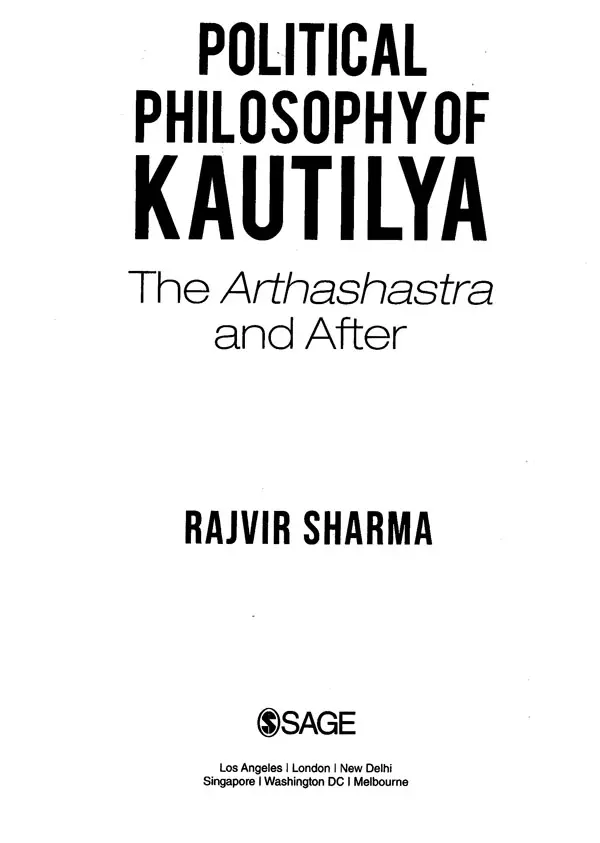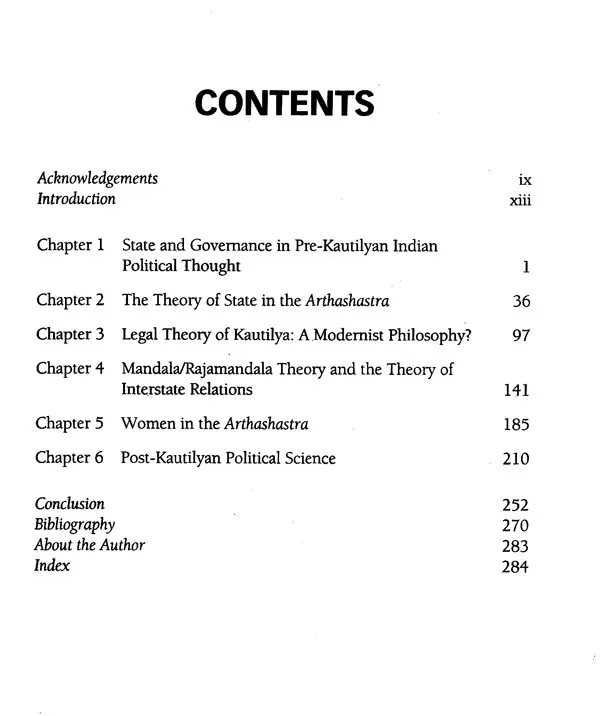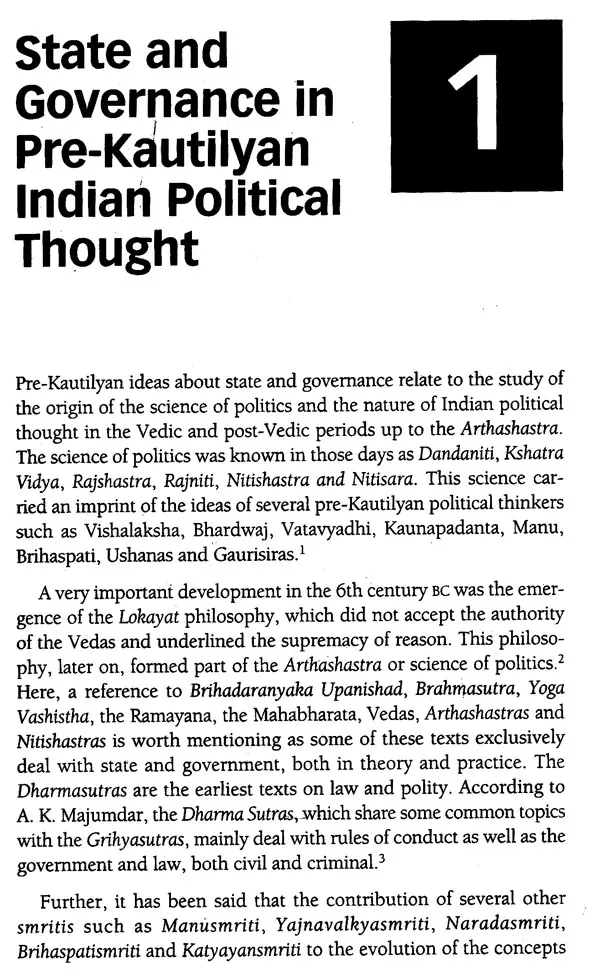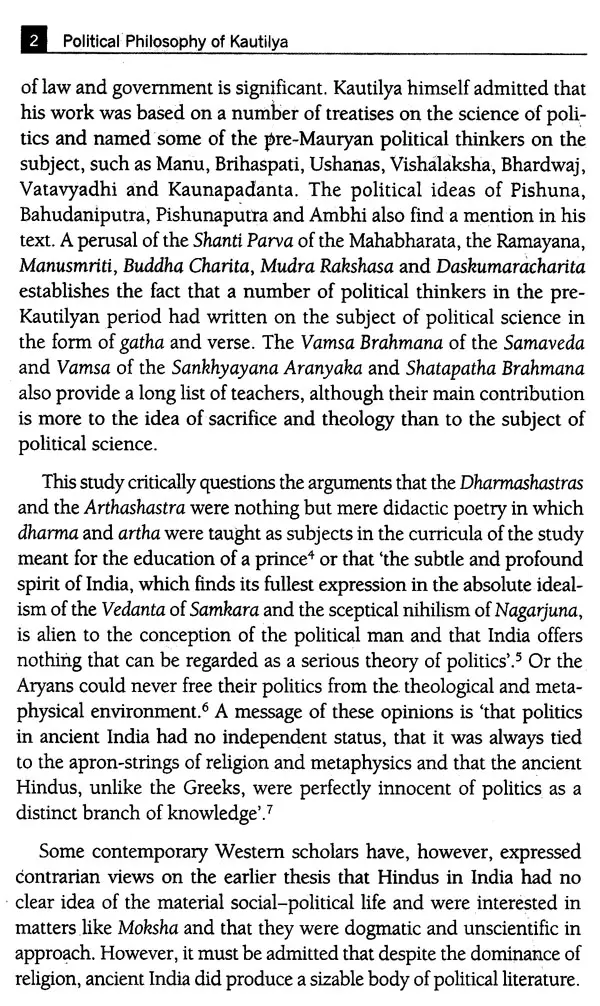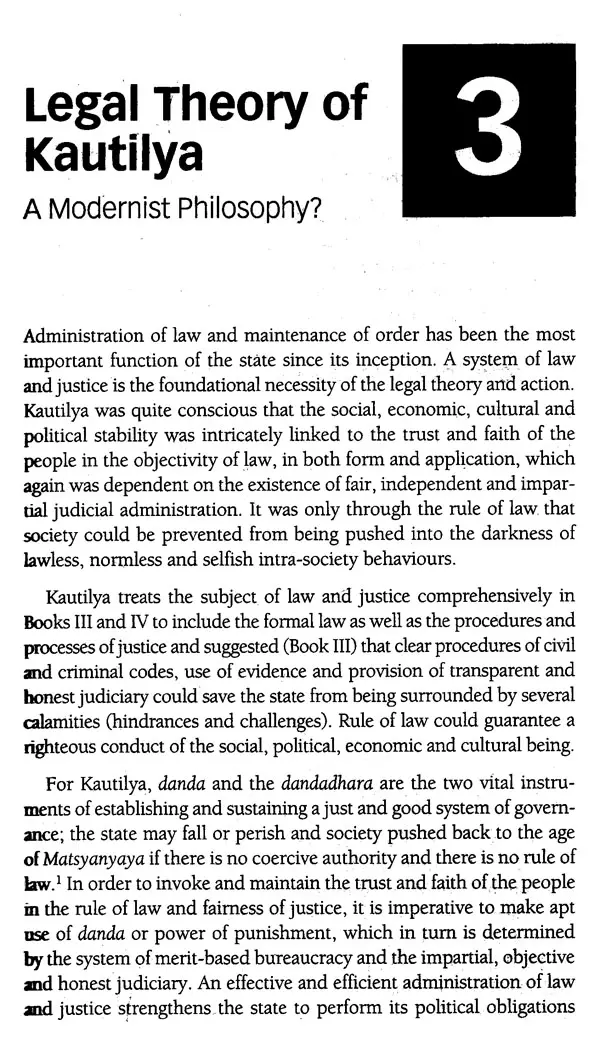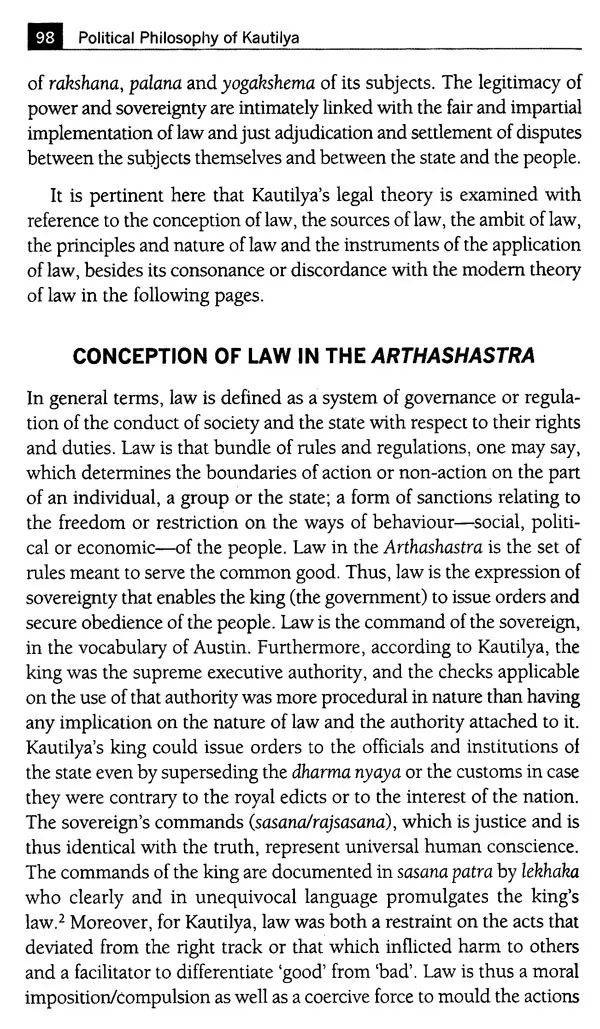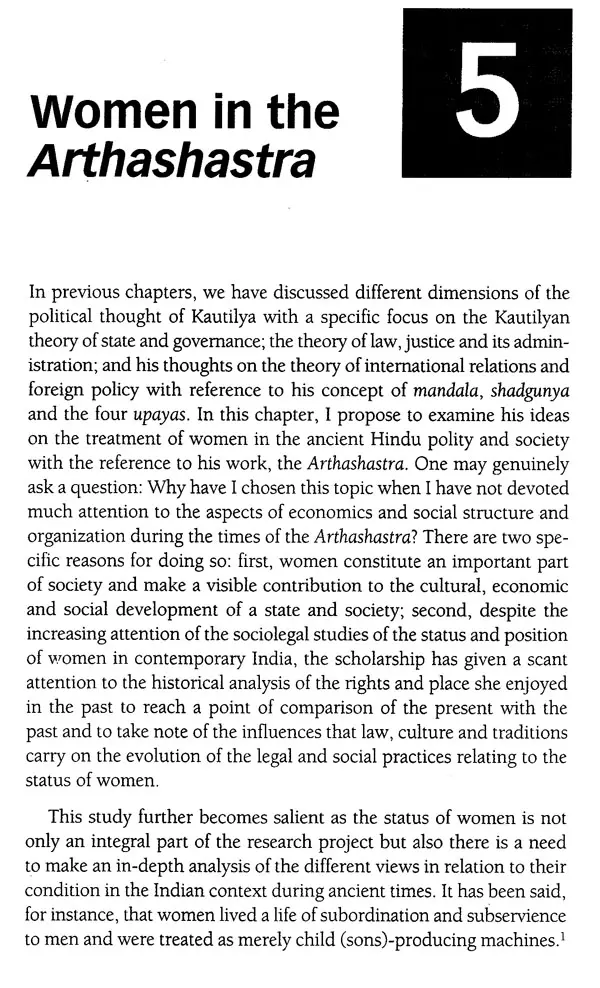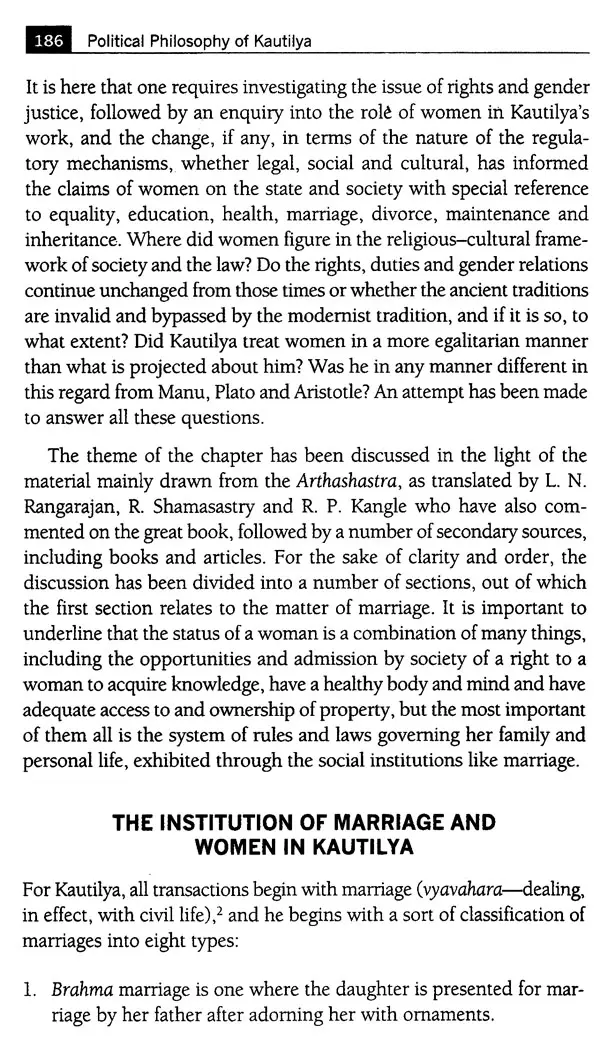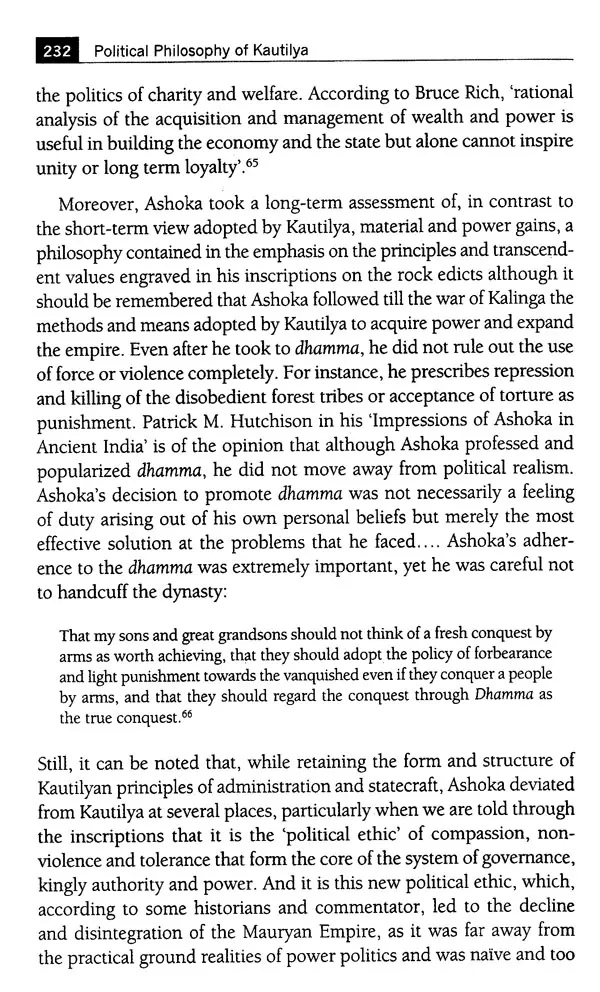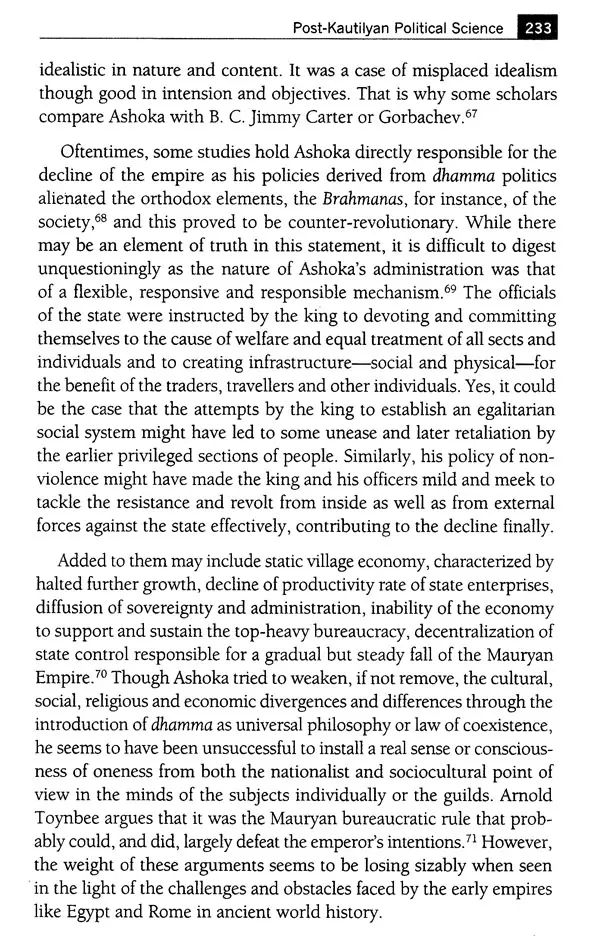 ---
We Also Recommend