Prehistoric Ancient and Hindu India
$5760

$57.60
Tax included.
Shipping
calculated at checkout.
---
---
Book Specification
| | |
| --- | --- |
| Item Code: | UAN414 |
| Author: | R. D. Benerji |
| Publisher: | Bharatiya Kala Prakashan |
| Language: | English |
| Edition: | 2009 |
| ISBN: | 9788180902185 |
| Pages: | 265 (B/W Illustrations) |
| Cover: | HARDCOVER |
| Other Details | 10.00 X 7.50 inch |
| Weight | 770 gm |
Book Description
About the Book
This book is about the prehistoric, ancient and Hindu India, and covers several aspects such as physical features of India, the races of India and their languages, earlier Indo Aryans and the Dravidians, Vedic Literature, the Epic Literature of India.
The book also talks about Jainism, Buddhism.
Besides, sixteen kingdoms of the north, the Persian conquest of north western India, the Maurya empire, Greek invasions, Dravidian dynasties of the South, the culture of northern India, Gupta empire of northern India, southern dynasties of the early medieval period, early medieval culture of southern India, the origin of the Rajputs and the rise of the Gurjara empire, the early medieval kingdoms of north-eastern India, the late medieval dynasties of the south, the medieval history of Kaśmira, and the Muhammadan conquest of northern India are some of the topics of the book.
In short, the book covers an ocean of information, and facts in a to the point manner, thus making it readable.
Foreword
Modem research has greatly extended our knowledge of early India. As the "miracle of Greece" no longer obtains in consequence of the revelations of the archæologists in Crete and elsewhere in the Near East, so there is in India no longer an "Aryan miracle".
It has been established that a wonderful pre-Aryan civilization existed in the Indus valley many centuries before the period of the Aryan instrusions, and that it was of higher and more complex character than can be gathered from the patriotic writers who celebrated the achievements of the famous Vedic Age. The discovery at Harappa on the Ravi in the Montgomery district of the Punjab of "seals" lettered in a strange script, which had been unearthed from time to time. presented to modern scholars a problem that aroused speculations on the one hand and scepticism regarding these on the other, but ultimately led to the thrusting open of the door to forgotten wonders of antique.
Preface
This book was written and revised by my father. but unfortunately he did not live to see it published. The duty of, in some measure, still further revising it, and of seeing it through the Press, has therefore fallen upon myself.
The work is primarily meant for students, and if it can help to create in the heart of the rising generation a just pride in their national heritage, the deceased scholar's labours will be amply rewarded.
Book's Contents and Sample Pages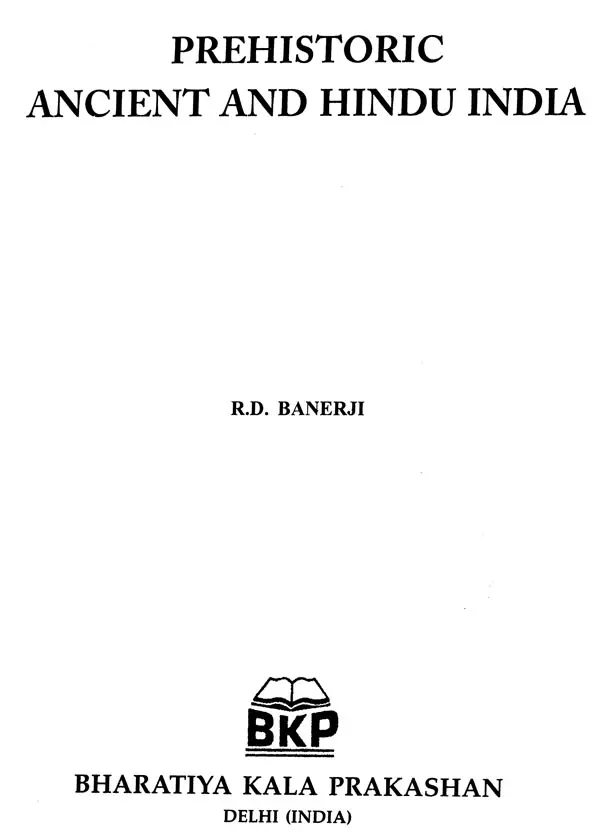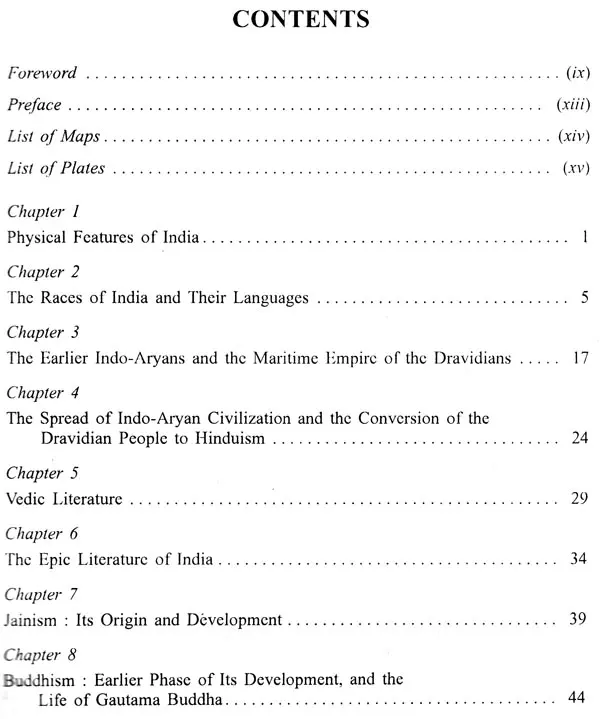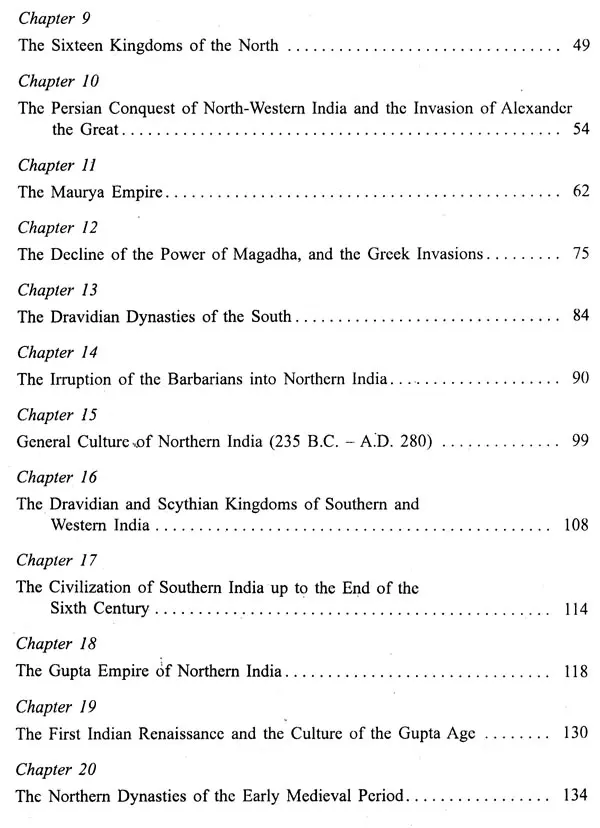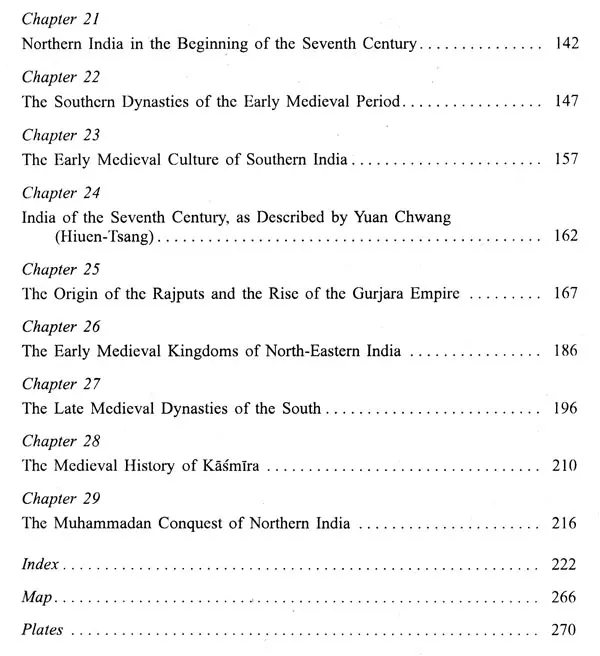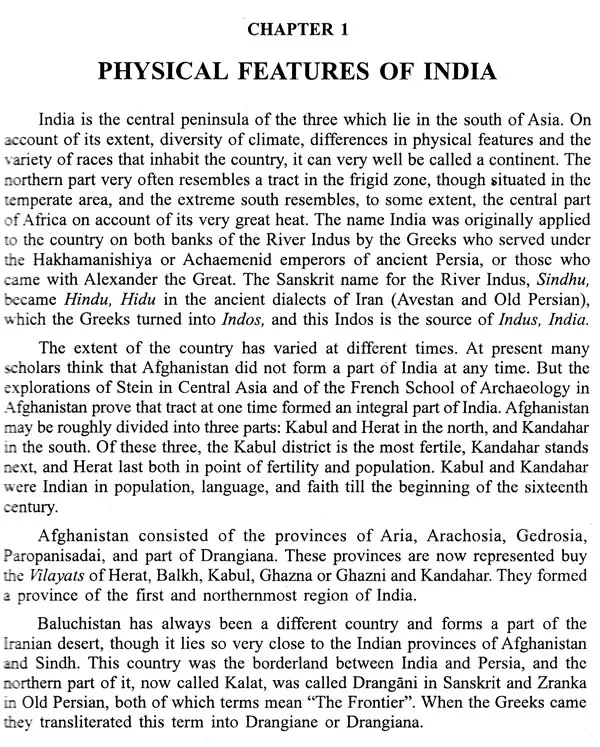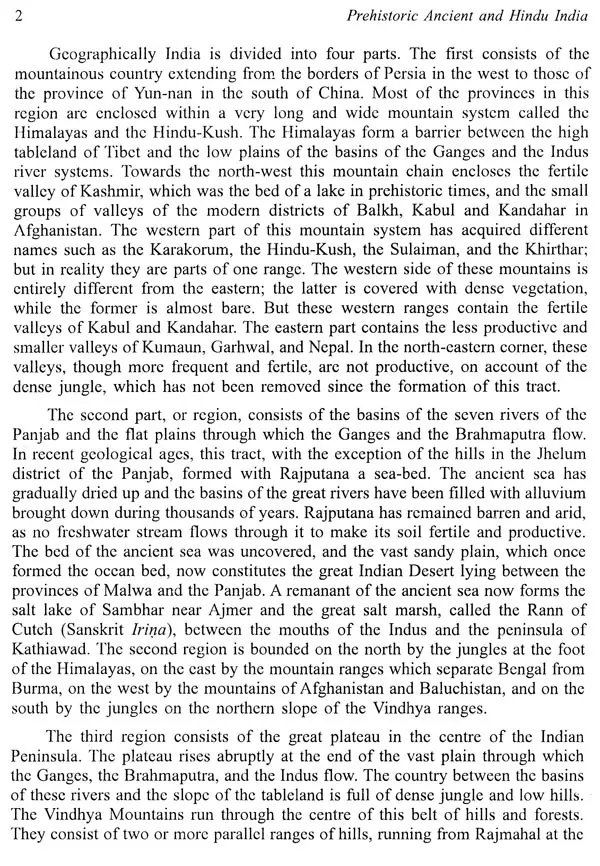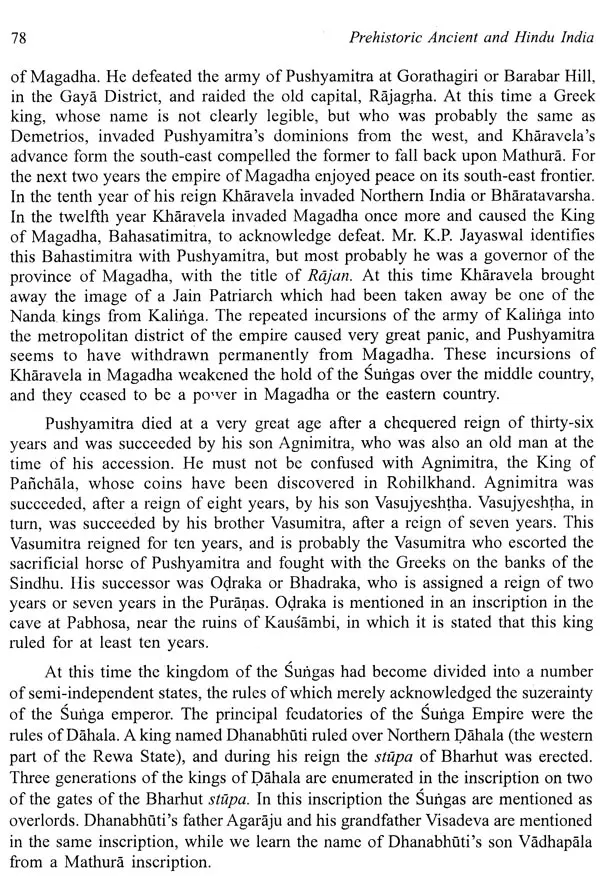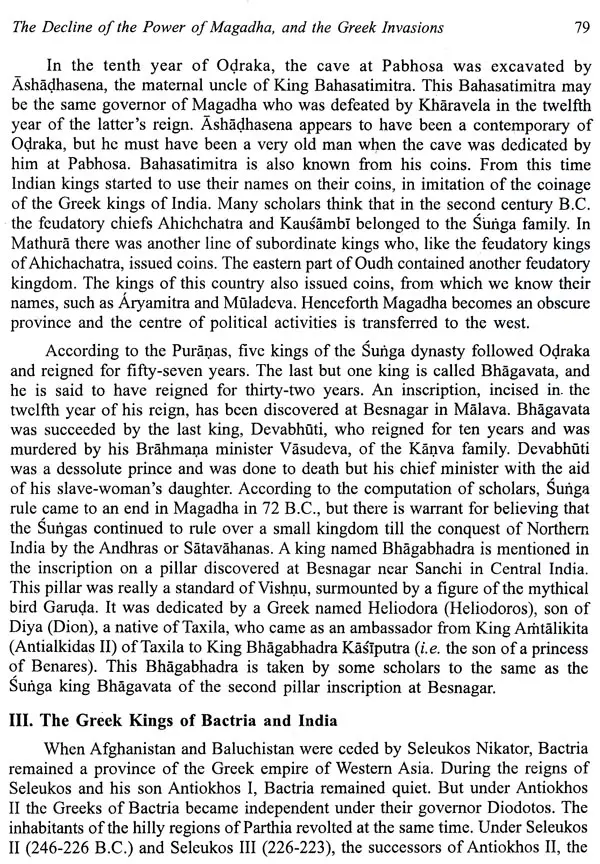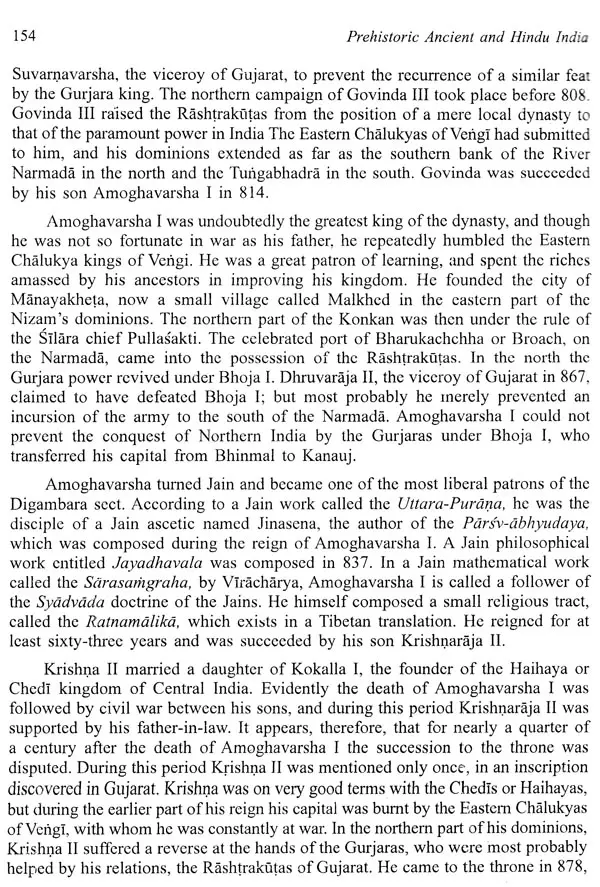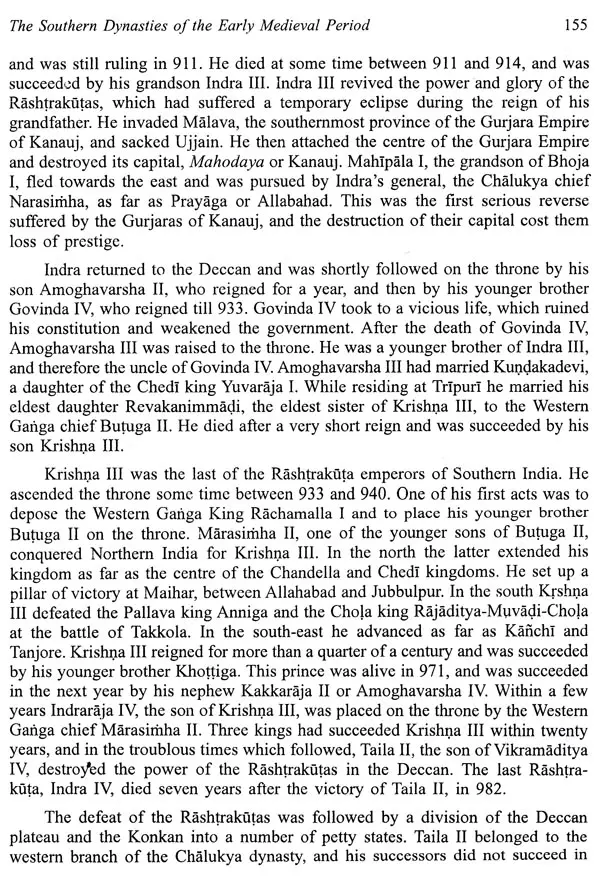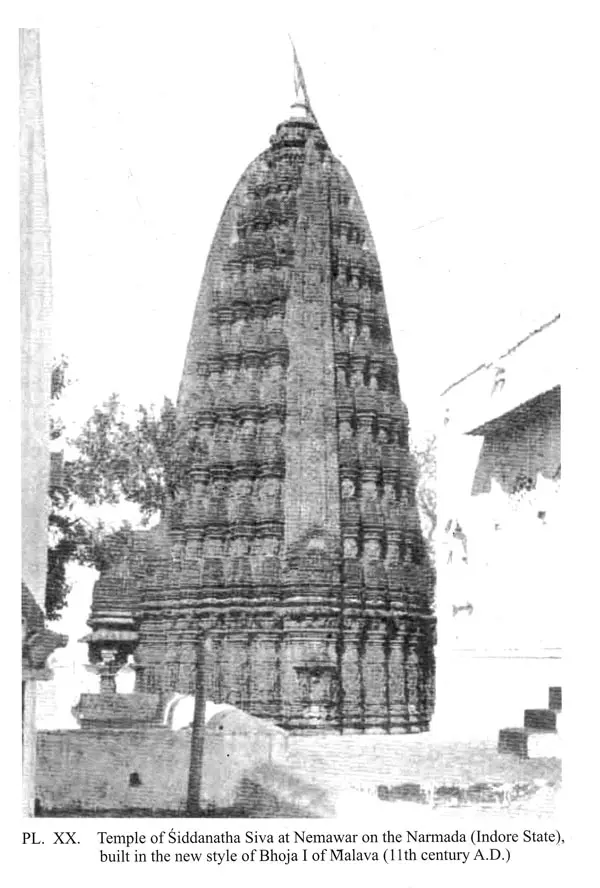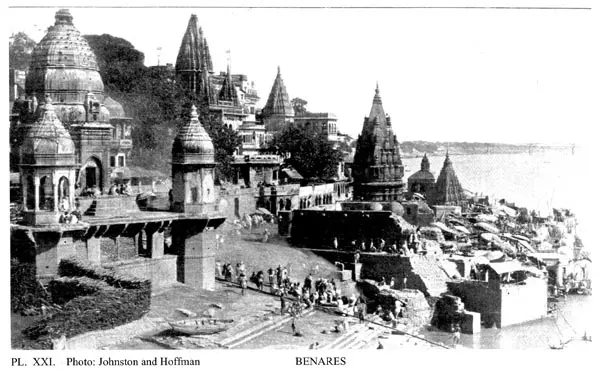 ---
We Also Recommend